Want to know how to maximise your marketing budget, now that 2023 is upon us?
Everyone is naturally in search of new, or disruptive marketing methods to get their products in front of as many eyes as possible.
But what if the trusty solution you are in search of is actually one that's been by your side this whole time?
We are, of course, talking about email marketing.
Offering unlimited potential for any business, email marketing is here to stay in 2023 and beyond, and here's why. 
The ROI Of Email Is Incredible

Email offers an average ROI of $36 for every $1 spent.
If you think that's impressive, check out these stats:
There are 4.3 billion users of email as of 2023 – Statista
81% of SMBs still rely on email as their primary customer acquisition channel – Emarsys 
Welcome emails have a typical open rate of 91% – Hive
Adding videos to emails can boost open rates by 300% – Martech Advertiser
When marketed through email, shoppers spent 138% more compared with shoppers who did not receive email offers – Disruptive Advertising
78% of marketers have seen an increase in email engagement over the last 12 months – Martech Advertiser
What these stats and many more tell us is that email marketing is as important as ever. That's because in short, email works. 
You may also be interested in: 9 Ways Make Money With Email Marketing In 2023
Email Is A Tried And Tested Format 

Did you know that the first email marketing campaign can be traced back to 1978? 
What's even more fascinating, is that this campaign had just 400 recipients, and yet produced $13 million in sales for Digital Equipment Corp. 
(Where's Doctor Who and his tardis when you need him? Preferably David Tennant if he's listening!)
In the meantime, as a business, you have to be able to rely on your marketing tools. Otherwise, how can you grow your profits?
We know your head is probably turned by ChatGPT right now. Plus, who can resist a social media post that goes viral?
We're not saying you shouldn't experiment with other formats. But, there's a value and history to email marketing which can't be replicated overnight. Email doesn't involve a never-ending guessing game. In fact, it's designed to be straightforward.
Plus, with email marketing, you own the accounts, and so you call the shots. No algorithms to contend with, and no questionable new CEOs to derail what you've spent years building overnight.
So long as you play by the rules, and use all of the features available, your success will be far easier to both achieve and maintain. 
There's So Much You Can Do With Email!

Email is essentially the Swiss army knife of any marketing strategy. The reason is that email offers you so much in one smart, compact tool.
If you've never had a good play around on some email automation software before, you don't know what you're missing.
Take GoSquared Engage or EcoSend as an example. Like any email marketing tool worth its salt, you can try out the following techniques:
A/B split testing
Abandon cart prompts
Autoresponders
Churn prevention
Customer engagement
Drip marketing
Email templates
Newsletters
NPS surveys
Personalisation
Segmentation
Validation sequencing 
Welcome emails
In a nutshell, these kinds of techniques help you welcome customers to your brand and facilitate higher levels of loyalty and engagement over time. Better still, because you're emailing them (rather than let's say, posting on social media), you can be sure that message reaches their inbox directly.
So whether you want to promote your latest products, or even gather feedback to create a stronger business offering, everything you need is right at your fingertips.
Plus because it's email, you can use your chosen platform to monitor the results of your campaign. Find what's working and create a winning formula to send your business to new heights!
Okay A Sneaky Fourth Reason…Email With EcoSend Is Now Better For The Planet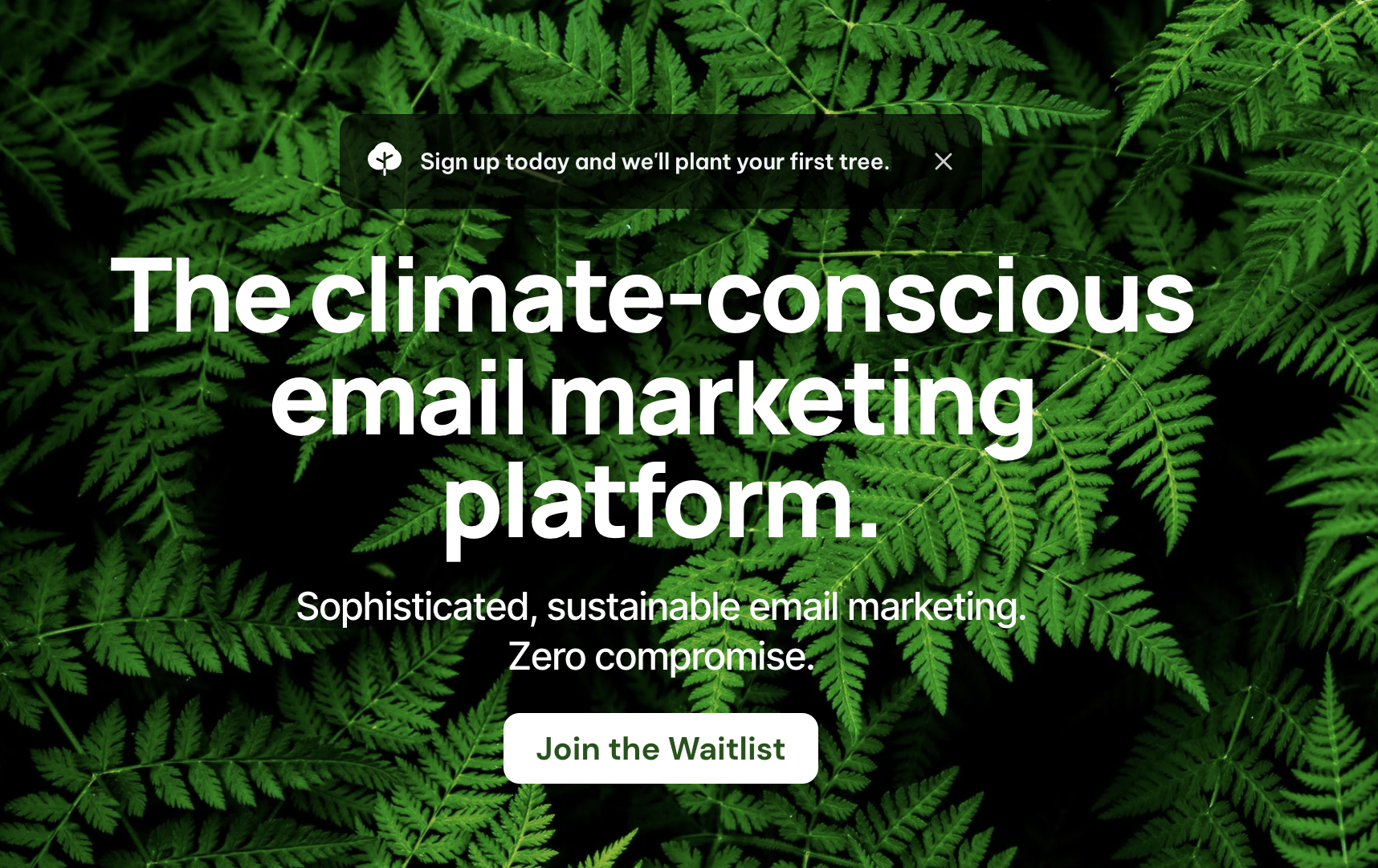 An extra special reason why email is king in 2023 – we now have EcoSend.
EcoSend is a new email marketing platform created by ourselves here at GoSquared. It gives you all the tools you need to market your business through the power of email. But with a unique twist: EcoSend will reduce the carbon emissions associated with your digital marketing.
Our systems are powered by renewable energy. We'll plant trees on your company's behalf, and we're re-investing some of our profits back into climate related causes. This is just the start of us helping your company to become greener with one simple switch.
We have four plans available for your perusal, with our cheapest paid plan starting at just $49 per month. P.S.: We'll even plant a tree on your behalf, just for signing up!
Need any help with all things email marketing or EcoSend? Reach out to us at any time and we'll be right with you.