Whether you want more clicks to your website, or increased sales of your products, email marketing can make it happen. In fact, email has a typical ROI of $36 for every $1 spent making it one of the most lucrative marketing tools in existence.
Being on top of all the latest email marketing trends will ensure your campaigns hit it out of the park.
That's because you'll know you're not only doing everything right, but that you're moving with the times instead of relying on outdated email marketing techniques which no longer wow your subscribers. 
So here are 7 email marketing trends to consider using in 2023 to help refresh your strategy. 
Sustainable Email Marketing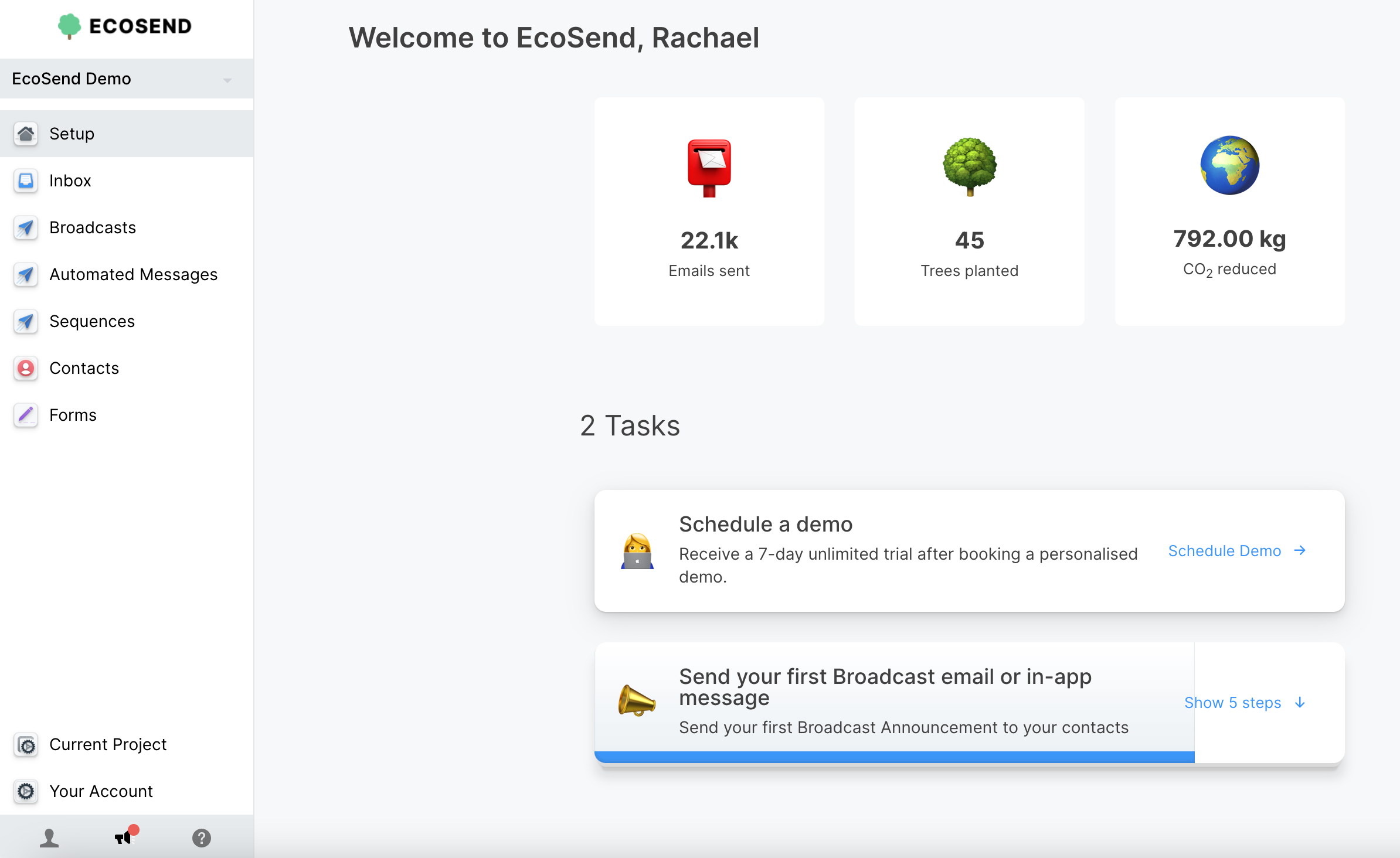 When it comes to email marketing trends, there's no better place to start than sustainable email marketing.
That's because for the first time, it's now possible to reduce and offset carbon emissions associated with your digital marketing.
Few people even realise that email has a carbon footprint. In reality, research has shown every email sent generates between 4g and 50g of carbon depending on its weight. With over 300 billion emails sent per day, that soon adds up.
Don't panic! You don't have to stop sending emails altogether, especially if they are a crucial revenue driver to your business. But, you should consider switching to a greener platform.
We have just the solution for you. Our own new climate-conscious email marketing tool EcoSend. It is a product of GoSquared and we really hope you'll check it out. 

Our systems run on renewable energy, and we'll plant trees on your business's behalf. We're also reinvesting some of our profits into climate-related causes.
Bonus: Our packages are cheaper than all the big names all while being greener. You won't have to miss out on any of the tools you need either!
Want to try us out first? No problem. We offer a free 14-day trial on all plans. 
Interactive Email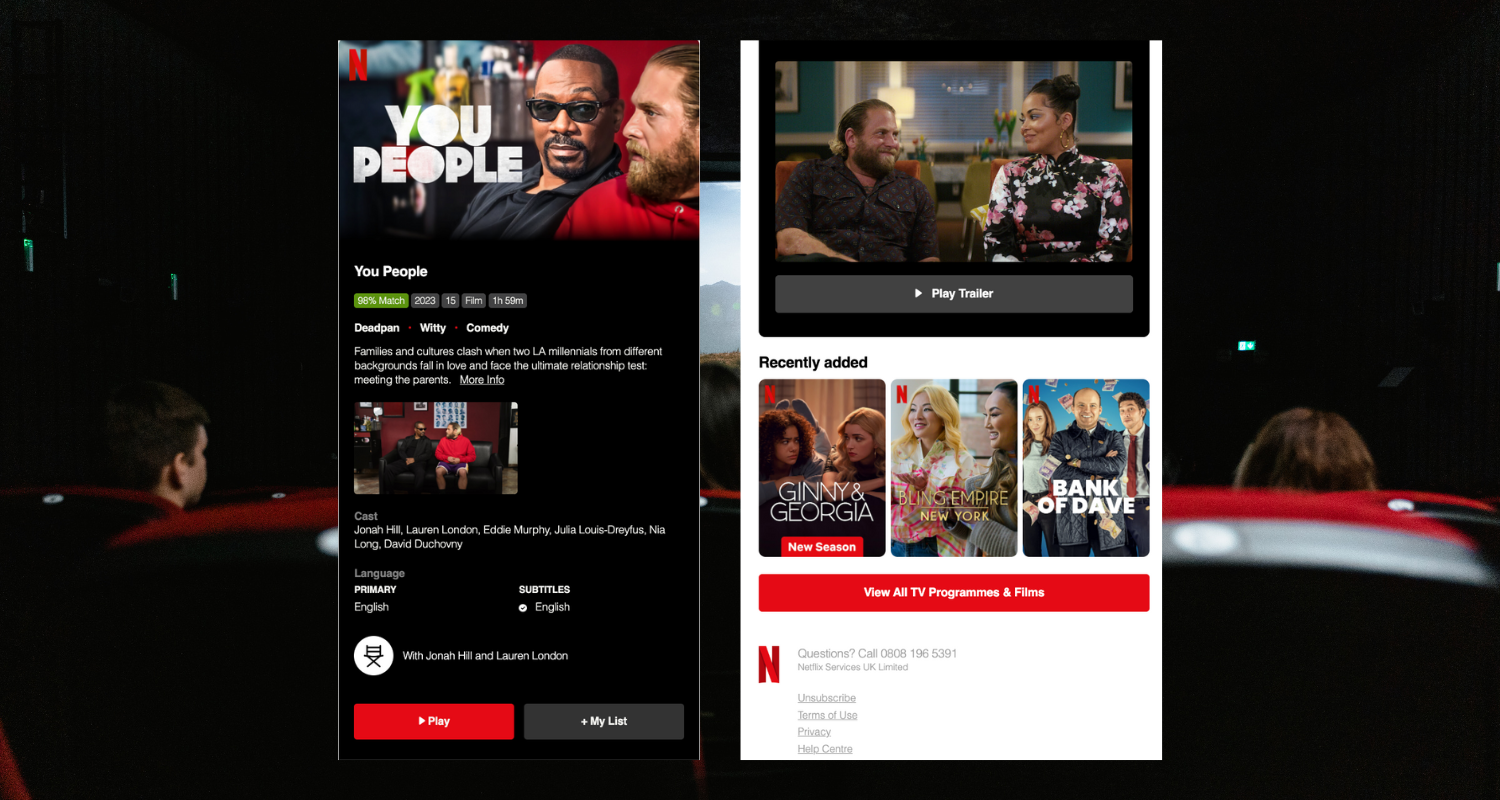 Interactive emails contain functional elements that keep your subscribers engaged, meaning they are more likely to click through to your website. 
Examples of interactive elements in emails include:
Animation
Buttons
Gamification
Hover effects
Image rollover effects
Interactive sounds 
Polls, surveys and other user-generated content
Videos
The reason why interactive email is a top trend for 2023 is that it gives your subscribers something to do. By involving them in the process, they are more likely to become loyal customers.
In short, interactive emails act almost like a landing page. They add way more purpose and functions to your emails making such features a real hit.
Artificial Intelligence (AI) Led Email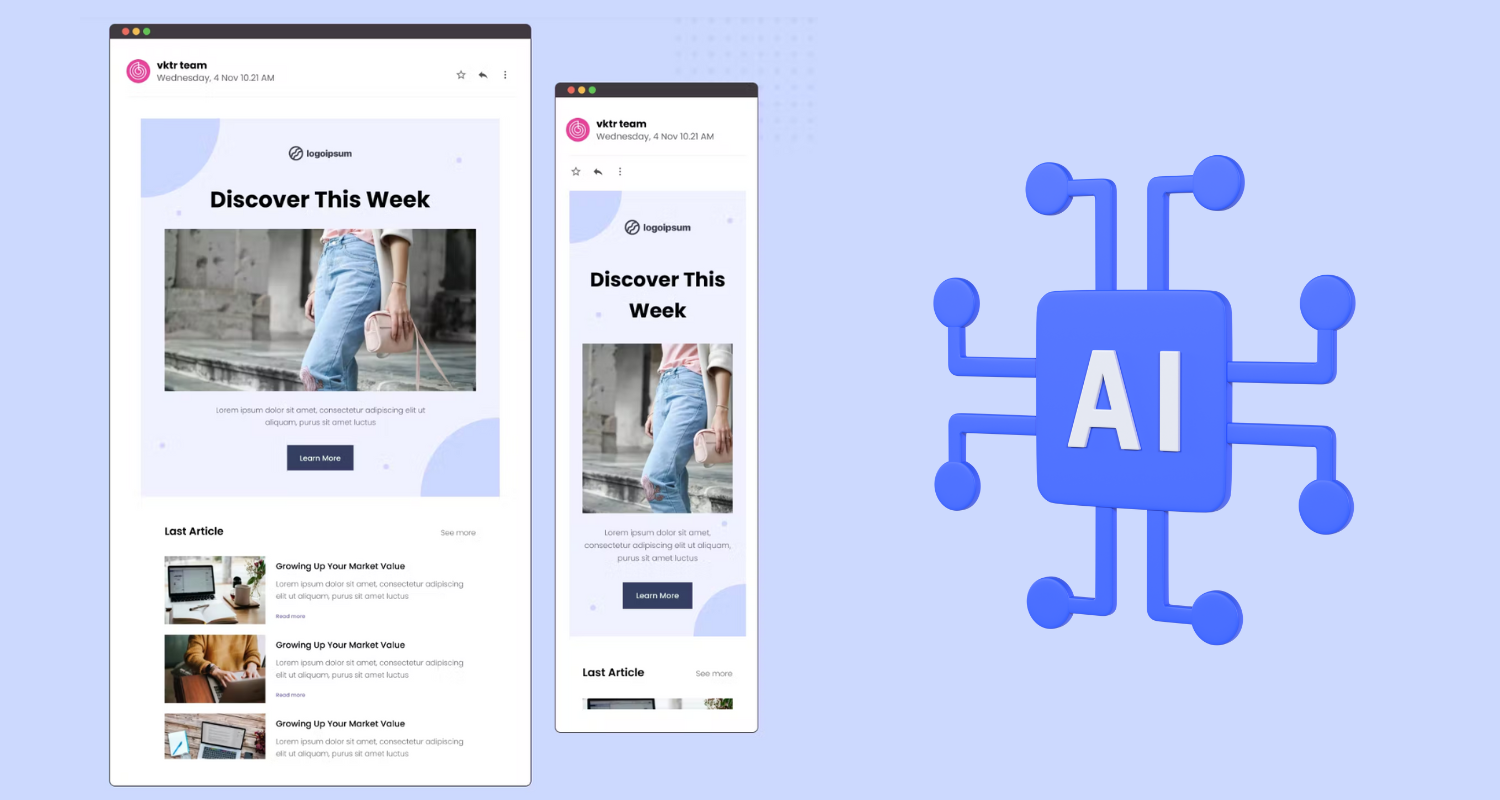 AI really seems to be having its moment in 2023, especially with the popularity of tools such as ChatGPT.
In terms of AI-led email, it's both the content creation and general strategy that are becoming more informed through artificial intelligence.
For instance, Currys used AI tools to write better subject lines. They immediately noticed a 10% increase in open rates, a 25% higher click-through rate and a 21% boost in conversions. Currys saw a 102% increase in revenue from this one AI tactic alone. 
Beyond content creation, AI is being relied upon more to build a picture of what's working within email strategies and what's not. All of which is key for your customer engagement too.
See also: 3 Reasons Why Email Is Still King In 2023
Responsive Email Templates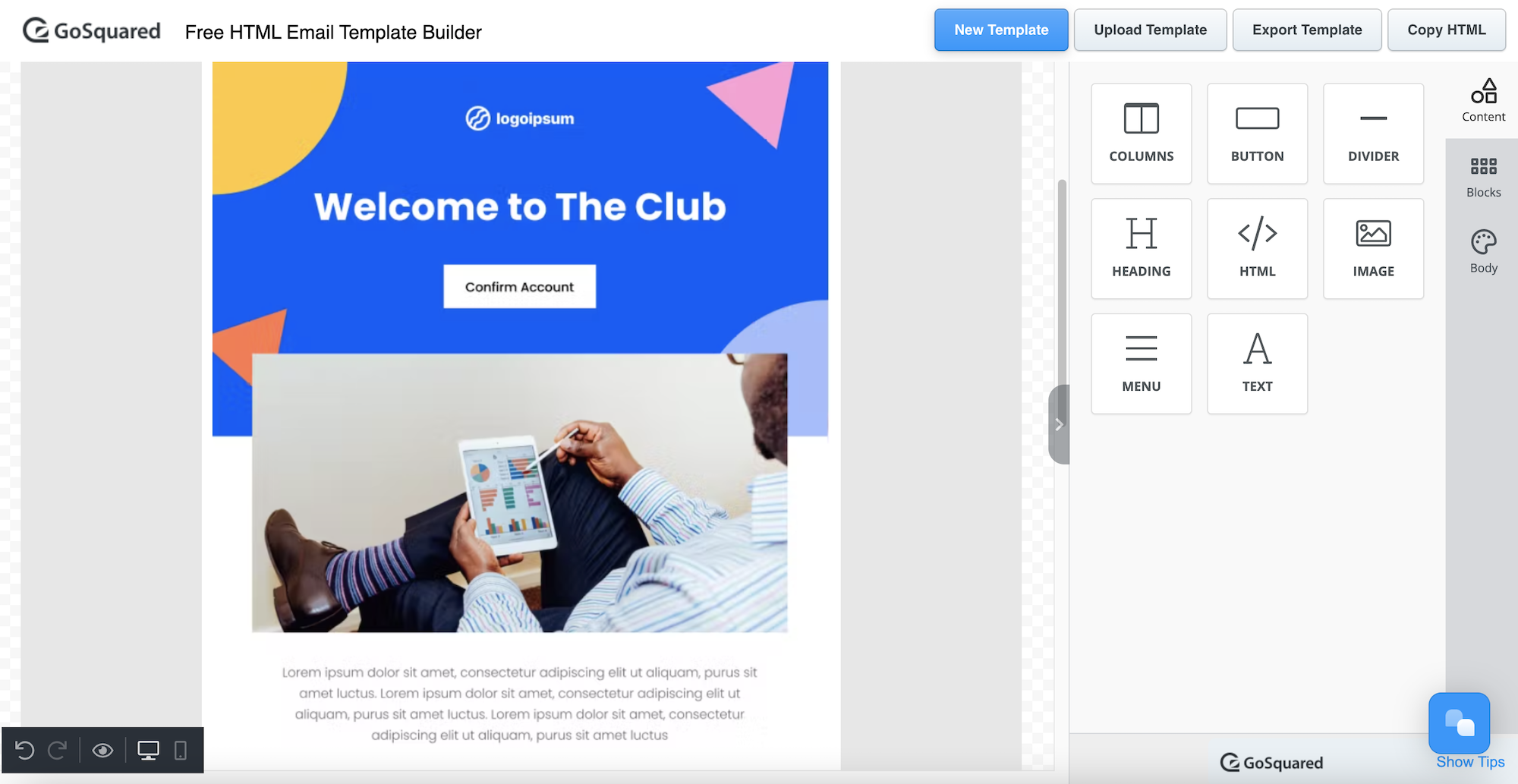 We know that responsive web design is important. But increasingly, responsive email is becoming ever more essential. This is down to the use of mobile devices over desktop – at present 81% of users now prefer to open their emails on a mobile. 
If your emails aren't designed to automatically adjust on the device they are viewed on, they won't load correctly. All of which risks higher unsubscribe rates, along with lower engagement.
After all, would you be impressed if a company sent you an email that wasn't readable or clickable? 😬
The right email marketing automation software will ensure responsive emails are created as standard. You can also preview and test any campaigns before sending to make sure they look as intended for everyone. 
Psst: Like the look of the above email template builder? Have a go, it's free! ✉️ 🏗
Videos In Emails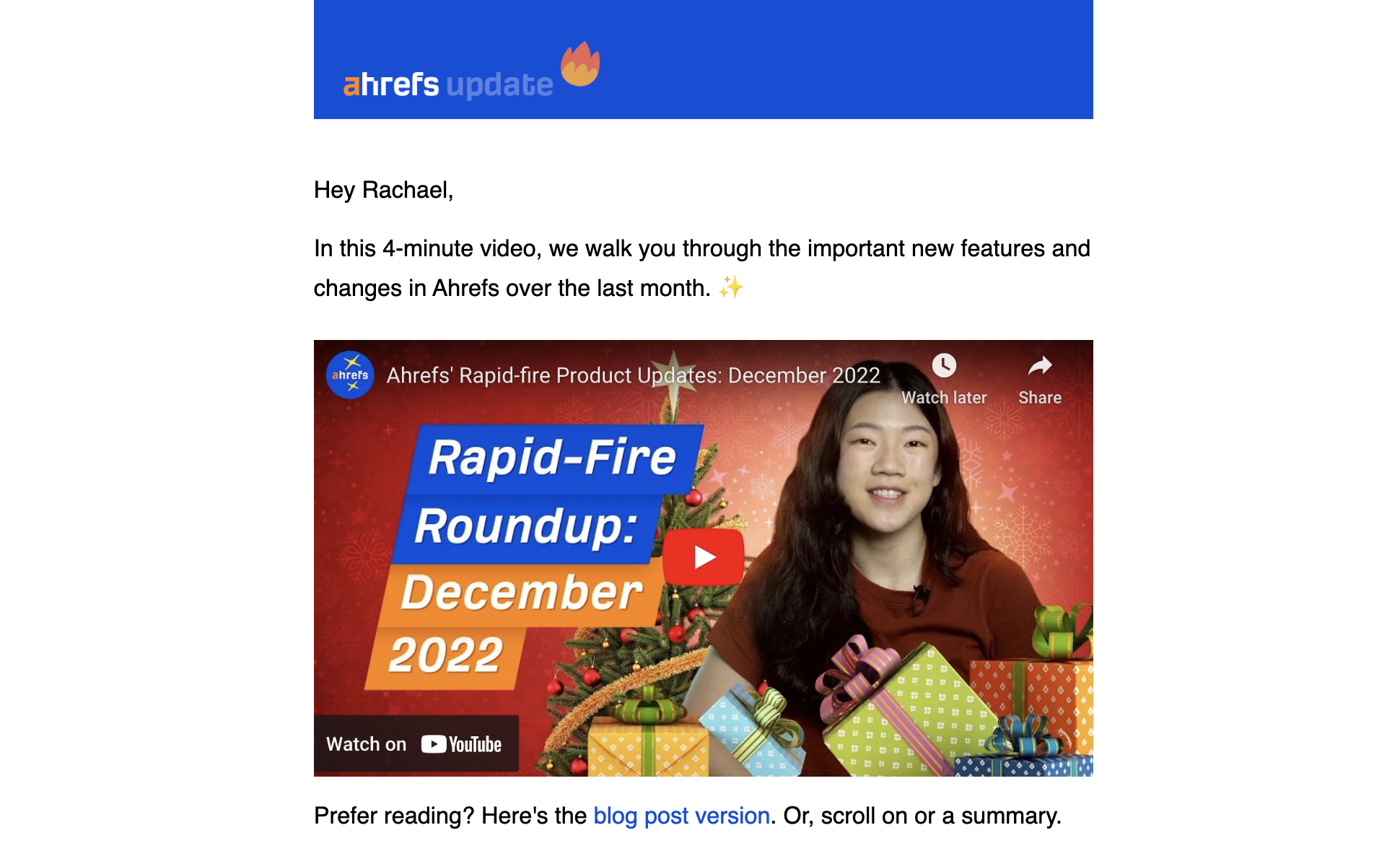 Video helps build a human connection with your audience.
We know email is fantastic on social media, or even if your brand has its own YouTube channel. But in 2023 and beyond, video is becoming a very popular content type within email too.
Check out a fantastic example from Ahrefs above. The video was an explanation of all the new features the SEO tool has to offer. Such information can be difficult to miss, but by emailing it to subscribers and including a video tour, it highlights the value of the tool.
Plus, video helps put a name to the face of the products we buy. With so much of our world now automated, video can help brands build a more authentic connection with their audiences.
Bonus: If your video content is monetised (i.e. through Google Adsense), this is yet another way you can earn money through email marketing! 👀💰
Simplified Email Copy

In the last couple of years especially, there's been a huge shift in how content is written online. Namely, the need for short and snappy copy, rather than huge complex paragraphs.
Email copy is now increasingly subject to the same simplified treatment. In a nutshell, your users want you to get straight to the point. 🎯
With the average office worker receiving 121 emails a day, shorter copy is not only easier to digest but more respectful of people's time. 
So if you're still writing out pages and pages of copy to send in an email, it's time to shave some of those words down.
Enhanced Segmentation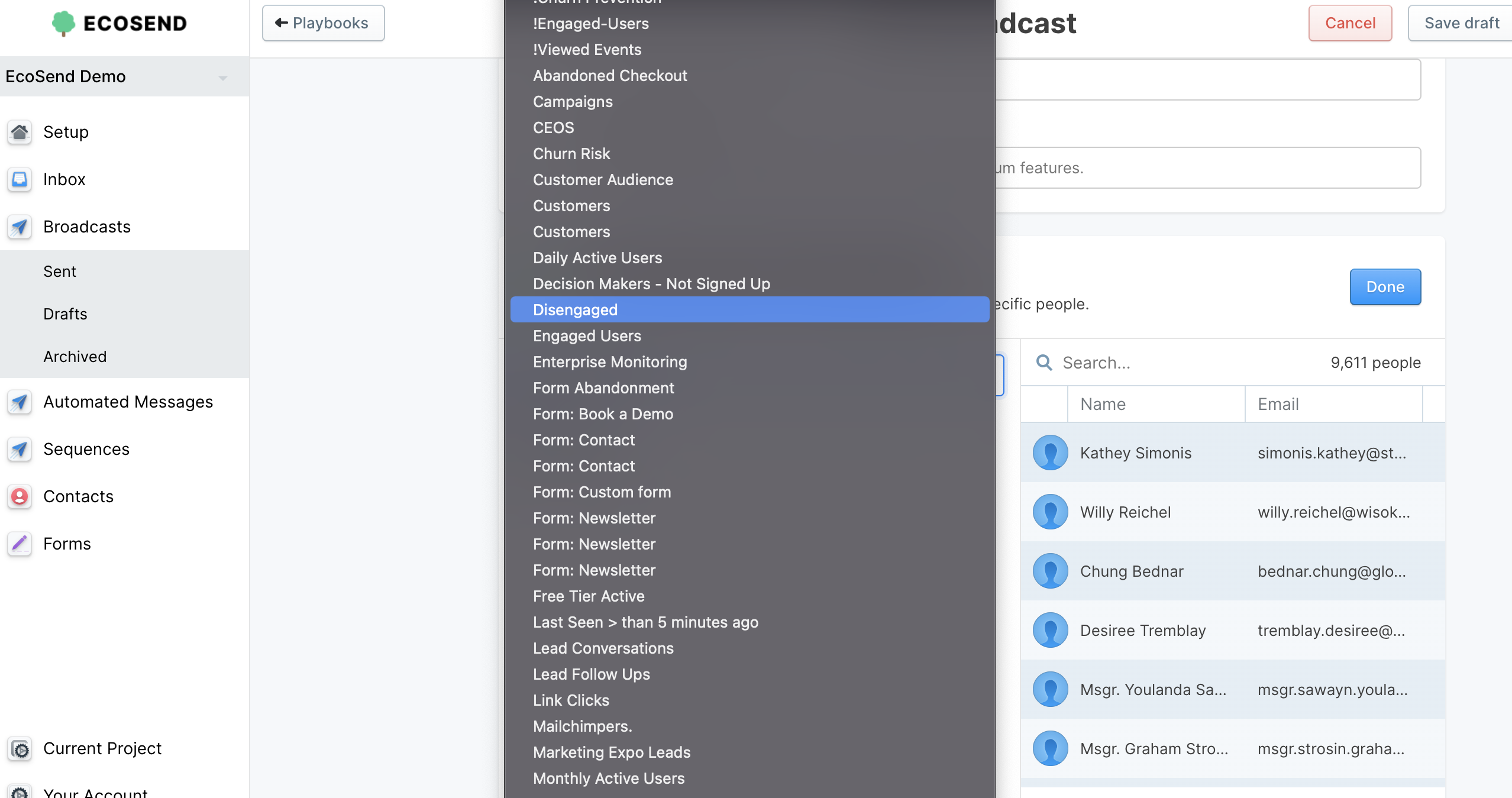 Segmentation is about sending the right message, to the right person at the right time.
Compared to mass email blasts, segmentation can deliver far better results for your campaigns. While segmentation has been around for some time, Oberlo reports that segmentation is a key email marketing trend for 2023. This is due to segmentation offering 50% better open rates. 
It's possible to segment your audiences with GoSquared Engage or EcoSend. 
In the above image, we're using the EcoSend demo. We've chosen to send a broadcast to 'disengaged users'. This means anyone who hasn't interactive with your campaigns can be sent a re-engagement email.
Quite simply, you can create audiences based on the demographics most likely to convert. Or even to prevent churn as we have done in our example.
Use segmentation to get ahead in 2023 and watch those campaigns of yours flourish. 
GoSquared – Achieve Email Marketing Success For Your Business
Want to make 2023 your best ever year for your email marketing, and ultimately your business growth?
GoSquared has been in the email marketing space for almost two decades. So we can definitely help you with that!
For all things email marketing, GoSquared Engage is your complete customer engagement tool.
As mentioned at the start of this post, we also have a climate-conscious marketing tool EcoSend. You'll also benefit from all the tools you need with EcoSend, but with the ability to send greener campaigns.
Need any help with all things email marketing? Drop us a message and we'll be in touch.