Building an email list can seem like an impossible mission.
For the impatient among us, email scraper tools can seem like the way to go. That's because they aim to cheat their way to the top by having robots scrape personal data so that they can spam prospects with endless email blasts. Likewise, spam form submissions are just that, as they will autofill contact forms on websites using AI.
However, the *slight* issue here is that these kind of tactics break pretty much every anti-spam law in existence. Unsolicited, spammy emails don't make the best impression on recipients either.
This post has been written by someone with first-hand experience in receiving these kinds of emails.
The point is to tell you why spam email methods just don't work along with what to try instead if you want to generate sales through email marketing.
The Sitch
So I'm a big fan of side hustles, and this involves building the odd website.
A few months back, I started building a website related to the SEO niche. Right now, I'm not sure what I want to do with it. In the meantime, the website remains half-finished, and although the site is live, I've never shared it publicly anywhere.
So imagine my confusion, when lots of companies start emailing me through my website's contact form. I'm talking endless messages a day, asking if I want…SEO services.
But wait. My site isn't finished, I haven't shared it, nor is it fully SEO optimised yet. So how are all these people finding me? Why are they also offering something I do myself?
Oh. They used form spam submissions and email scraping tools.
You know, where scammers and robots crawl for contact forms or email addresses, and blast that person with unwanted communication, hoping to land them as a customer. 
Sure, as a website owner, the likes of captcha codes can put a stop to these pesky messages.
But my train of thought here wasn't about me specifically. It was about the actual companies who think such spam tactics are a genuine way to build their business.
All I could think about as these messages rolled in, is how they got the golden opportunity email marketing can be so very wrong.
Here are a few reasons why.
Email Scraping And Spam Form Submissions Aren't Legal

Right off the bat, the most important thing any business needs to know about email scraping or spam submission forms is that not playing by the rules can land you in hot water.
Namely, obtaining data unethically and spamming people through email is illegal, as per GDPR and the CAN-SPAM Act.
There are some who believe that just because some data is publicly available, then it's free to use. While it can sometimes be legal to scrape certain types of data, anything that is classed as personal information (i.e. names, email addresses, dates of birth etc.) is not okay to scrape and use as you wish.
One law firm even warns that companies can be fined $16,000 per email sent which violates the CAN-SPAM Act.
Even if don't include an 'unsubscribe' button or your physical address in your email marketing campaigns, you're still in breech of data laws.
Is that really how to get your business off to a good start?
Your Email Immediately Looks Suspect

It's funny that when I receive a spammy-looking email, my first thought isn't to open my wallet.
Instead, if my mail provider hasn't already filtered the message as spam, it will be heading to my junk folder in just a single click.
When we consider that people use email scraper tools or spam form submissions to try to do business, it's an odd tactic if you ask me.
Here's the weird part: while some of the senders probably weren't real humans, there were a lot of genuine businesses in the UK, America and even Australia who contacted me through these methods.
Similar to turning up at someone's door trying to sell them something, if they aren't expecting you, and just aren't interested in what you have to offer, all you will do is annoy people.
Feelings of annoyance rarely translate into the exchange of $$$.
Scraped Emails And Form Submissions Are Impersonal
None of the form spam submissions I received ever addressed me by name. Most of the time the message simply auto-inserted my URL into the body copy.
As it is, cold emails are rarely the way to go if you want to win new business. But with a scraped email or form submission, the recipient knows you've gone to even less of an effort. In fact, the robots did all the work!
It's not just personalisation that's missing from scraped email lists, but segmentation, which means sending the right message, to the right person at the right time. When these things are aligned (and that prospect has agreed to hear from you!), conversions are far more likely to materialise.
So again, I don't get the logic.
Mass Email Blasts Are Bad For The Planet

As if things couldn't get any worse for spammers, they are also contributing towards climate change.
Our new platform EcoSend by GoSquared is a climate-conscious email marketing tool. Our research found that every email sent generates between 4g and 50g of carbon. So we're looking to reduce the weight of emails, and also make your emails more effective so you can send less of them.
Approximately 300 billion emails are sent per day, and it's estimated 45% of all emails are spam.
Do you think spammers continue anyway because they get lucky?
Well not quite, as another piece of research by the University of California found that for every 12.5 million emails sent by spammers, they typically only receive one response.
That's a pitiful response rate of just 0.000008%!
You're Forever Tainting Your Domain

Last but not least, the final reason why no self-respecting business should ever use email scraper tools or spam form submissions is that they can do long-term harm to your email and web domains.
Quite soon, your own email provider will look to shut down your account. Because what you're doing also makes them look bad.
Furthermore, each time someone flags your email as spam, this harms your email domain. When you go to send any future messages, this increases the chances your emails will be sent straight to spam, vastly reducing your open rates.
Things can get so bad, it may not even be worth using that email domain anymore, because no email server will allow it into main inboxes anymore.
For any genuine business, that would be an absolute disaster, given when done right, email marketing can offer a $36 ROI for every $1 spent.
So How Can You Build Email Lists Legally And Professionally?
In our post, '5 Ways To Get More Email Subscribers In 2022', we outlined some really simple methods to get more people subscribed to your mailing list.
All of these methods are not only above board, but actually promote better results for your email marketing and business as a whole!
In summary, we suggest:
Lead magnets where prospects agree to sign up for your mailing list in exchange for something of interest (i.e. an ebook, pdf, free guide, graphics to use on their website etc.)
Creating a pop-up form or newsletter submission form on your website, where the user actively agrees to hear from you.
Competition entry in exchange for agreeing to sign up for your mailing list.
Embedding a link to sign up to your mailing list in your content, remember to explain what that link is as anchor text so that people consent to doing so.
Promoting your mailing list on your website, social media or in any physical locations you may own.
Granted, some of these methods take time. But similar to improving your company turnover, or even your domain rating – nothing of value comes without hard work.
The rewards of that work are super sweet though. In terms of your email lists, when everyone on it has consented to hear from you, they are far more likely to be interested in what you have to say. Now, doesn't every business strive for that kind of thing?
Or, do you want to continue with the email marketing equivalent of standing on a street corner with a megaphone hoping for the best?
The choice is yours.
Benefits Of Ethically Building Your Email List
Welcome emails boast a typical open rate of 91%, because the subscriber has agreed to hear from you, and they are expecting the email you send, making them far more interested in that email compared with unsolicited spam.
Building your list ethically means you can grow your list both in value and size over time, because of higher engagement and click-through rates, which we know spam cannot compete with.
Your business will appear more genuine to clients and investors alike.
You'll never have to worry about CAN-SPAM Act or GDPR breaches, which can have serious financial, legal and reputational consequences.
You can sleep better at night knowing you're not annoying practically everyone you email, nor are you generating unnecessary carbon emissions.
You may also be interested in: Email Marketing Campaigns: 9 Essential Steps For Success
💡Top Tip: Be Really Careful About Who You Outsource Your Marketing To
A final cautionary tale.
There will be business owners out there who have no idea the people they are hiring to do their email marketing for them are using super shady tactics such as using email scraper tools or form spam submissions.
Remember, if something seems too good to be true, it probably is. You know, offering bottom-dollar rates compared to what actual professionals charge or making sensational claims that simply never materialise.
Ultimately, if you hire another individual or company to promote your business, and they use illegal or unethical tactics to do so, it's your business which will be in the firing line when things come to the surface, which they always do in the end. With so many people receiving spam communication from you, it's only a matter of time until it does too.
Once your domain or email address is associated with spam or illegal practices, good luck ever recovering from that. So always keep things professional, legal and above board.
GoSquared Engage – GDPR-Friendly Email Marketing Tools For Businesses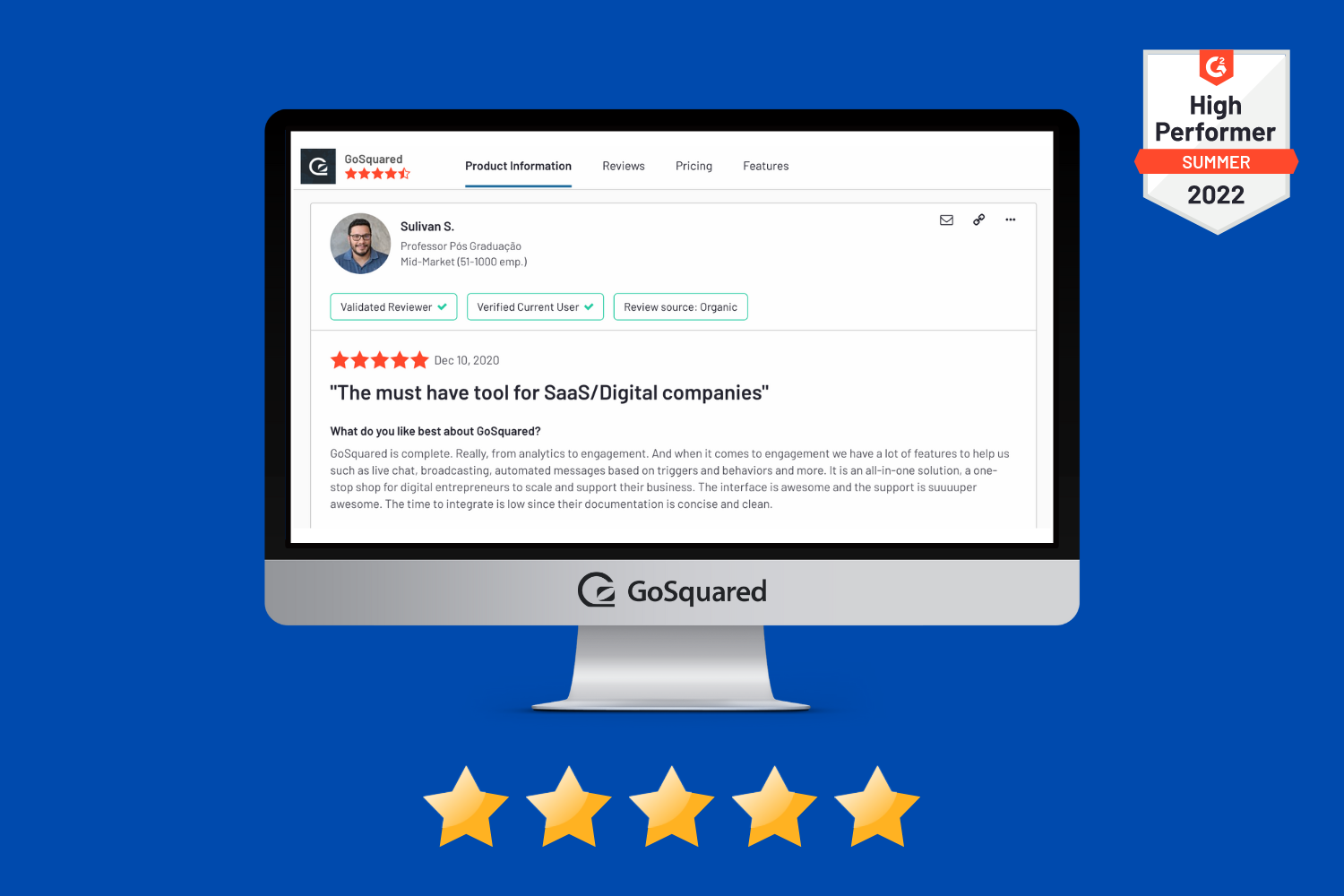 Kick your email marketing off in the right way with GoSquared Engage.
For almost two decades, we've worked with businesses across the globe to solve their email marketing, messaging and customer engagement needs.
Engage focuses on capturing leads, onboarding users, making announcements and retaining your customers. Best of all, our tools and features aren't only intelligent but are GDPR friendly too.
Start your free trial of GoSquared Engage today. Or, if you need any help with all things email marketing or customer engagement, reach out to us and we'll be right with you.