Email marketing has a yearly worldwide revenue that's just shy of $8.5bn. That's according to data published by Statista. 
Don't be that person reading who thinks 'well that's nice'. Instead, we want you to think about how your business can capitalise on both the growing number of users and therefore the increasing revenue of that email marketing can bring you.
We've been in the email marketing space since 2006, so you're in exactly the right place for that.
Whether you're an existing user of email marketing wanting to up your game, or even new to the field altogether: Welcome and get your notepads and best clicky pens ready.
Cause' we're about to share our best email marketing growth secrets with you. 👀📝
Is Email Still Worth It? 🧐 ✉️

Just a quick recap of why your business needs email.
Email has over 4bn users and this will reach 4.6bn by 2025. 
The average ROI of email is $36 for every $1 spent, though this can be as high as $45 within the retail, ecommerce and consumer goods sectors.
Despite other tools such as social media and chat apps, as Statista also tells us: "email has managed to remain central to digital communication and continues to grow in uptake."
Another figure you might like from them is that 93.6% of US internet users aged 25-44 use email. Sender.net also adds that 65% of email users check their emails at least three times a day. 
In short, email has incredible potential for any business where growth and ultimately profit are concerned. 

We don't know about you, but we'd say these are key goals of any business.
See also: 3 Reasons Why Email Is Still King In 2023 👑 ✉️
Step 1: Choose A Killer Niche ✉️🔥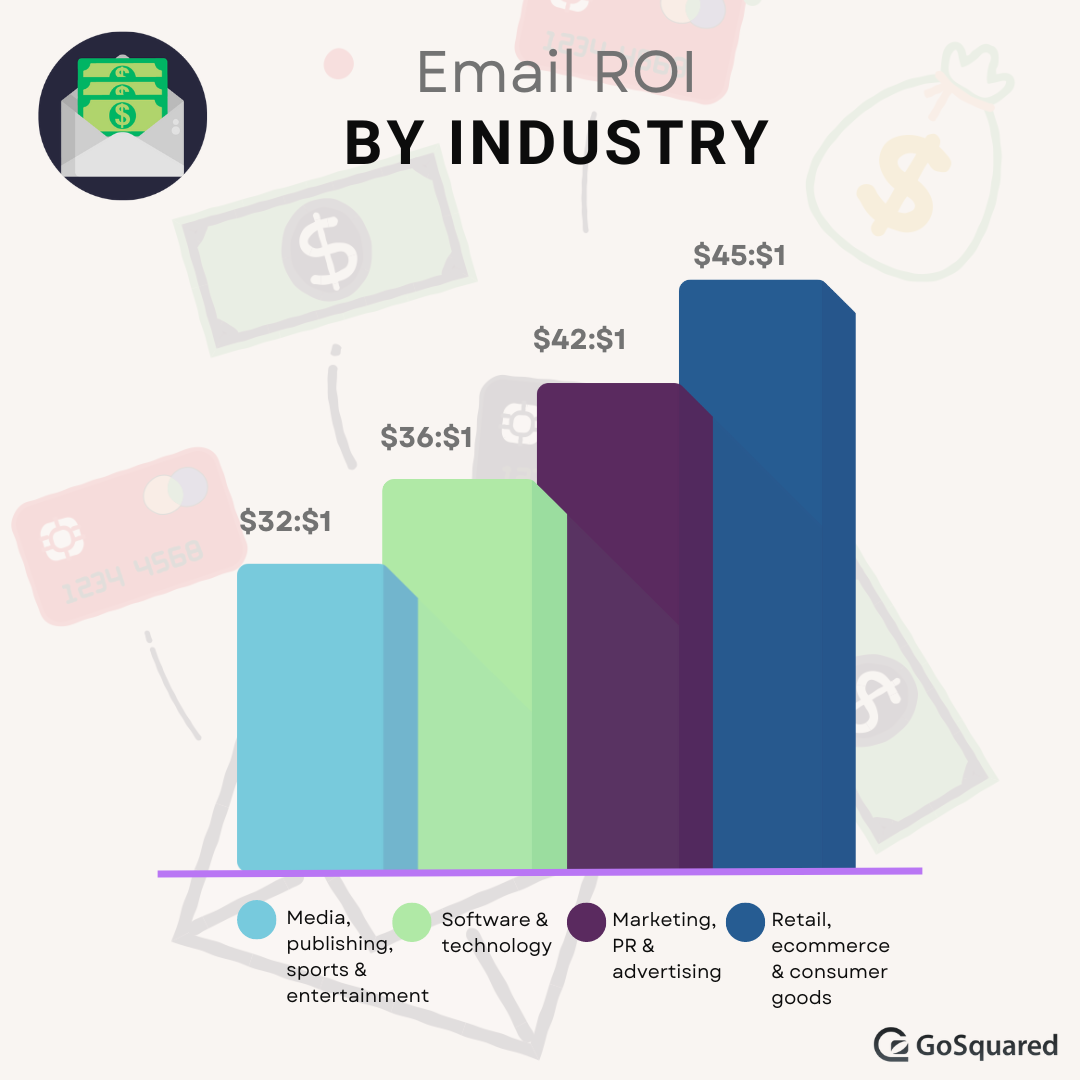 Email marketing can be used to grow practically any business, regardless of the niche it happens to be in.
Though it's worth pointing out some of the most profitable niches where ROI is concerned. These include retail, ecommerce, consumer goods, marketing, PR, advertising, software, technology, media, publishing, sports and entertainment.
Don't get deflated if your niche isn't among the top-grossing industries. As we said, it's still possible to be successful with email marketing, you just need the right know-how and we're about to delve deeper into this. 
That said, if your business does happen to fall into any of the above niches (according to Statista), then why not go full throttle where your email marketing is concerned?
Step 2: Choose The Right Email Marketing Platform
Similar to designing a website, creating an SEO strategy or even monitoring your web traffic – you need the right tools at your side if you're going to smash your email marketing strategy.
We've already written a post on 'How To Choose The Best Email Marketing Platform'.
In short, some of the top aspects you need to consider before choosing an email marketing platform include:
Number of contacts you want to send to
Type of features you need
Pricing
Business friendliness (i.e. GDPR compliant)
General reputation of the company and product
Support available
We know, it's tempting to only look at the big names (i.e. Mailchimp or HubSpot). But in reality, what makes the best email platform is whatever happens to be the best fit for your needs.
After all, if the platform is too complicated to use, or even doesn't give you everything you need, how can you maximise your revenue through it?  

Remember, you're in business to make money!
Step 3: Understand How To Make Money With Email Marketing
If you want to make money with email marketing, it helps to go in with a plan.
The truth is, email marketing isn't just about writing a random email and sending it. Instead, just like there are many different cake flavours, there are also many different types of emails.
Each email type can work hard on your behalf to generate income for your business.
Some example types include:
Churn prevention emails
Lead nurturing emails
Milestone emails
Newsletters
Promotional emails
Survey emails
Welcome emails
You can read more about these in our post 'What Are The Different Types Of Emails?'.
In the meantime, just know that an email strategy which offers up plenty of variety offers the best chance of success. It also keeps your subscribers on their toes, rather than boring them with the same thing over and over.
As always, have a look at your open rates, click-through rates and general conversions.
Don't ignore any worrying trends that aren't generating results. Also, don't be afraid to mix things up where you need to.  
Step 4: Grow Your Contacts & Ensure List Hygiene 

Deleting inactive contacts might seem like the opposite of being able to generate revenue through email marketing. But the keyword here is inactive, i.e. that contact hasn't opened a single email of yours in at least the last 6 months.
It's definitely worth sending one more engagement email to see if they still want to hear from you. If you get nada in return, then it's time to partake in some good old email scrubbing.
When you have a clean email list, it means everyone on your list is opening your emails. When that happens, clicks and conversions are far more likely.
Removing inactive contacts also makes way for new subscribers to join the party.
Step 5: Segment Those Lists
Send to all email blasts may seem efficient. But what we know is that these types of campaigns lead to lower open rates and well, lower engagement across the board.
To maximise that ROI, you instead need to segment your lists. This means sending the right message, to the right person at the right time.
Segmentation is a feature available in both GoSquared Engage and EcoSend by GoSquared.
Canon used segmentation and achieved an ROI of 700%, bringing a whole new meaning to the term 'click-through rate'. 📷 😉
Across the board, there are some very impressive figures generated by segmentation. So why wouldn't you do segment your list, when it's a proven method of generating better results? 
Step 6: Monitor Your Campaigns Closely
It's a given that your subscribers will react better to certain campaigns than others.
Aside from the email type, variables may include subject lines, email frequency and even the time at which you send emails at.
If you use email marketing automation software that gives you a rundown of your successes and failures, you should soon be able to build a picture of what's working and what's not.
This information is golden if you want to not only maintain an income through email marketing but grow that income.
Let's say you send a campaign at 9am EST. It has a strong subject line and a beautiful HTML-designed body copy. That email offers you the best open rates on average and results in more conversions than usual.
By monitoring your analytics, you know that this is a winning formula. So, you can look to replicate what worked within future emails. 
Then, your email marketing simply becomes a case of repeating your success – i.e. doing what is generating income for your business.
Generating Revenue From Email Marketing FAQs
The GoSquared blog is packed full of free advice to help you understand how to succeed at email marketing. 
Do be sure to subscribe to our newsletter if you like what you see!
Here are some of the most common questions people ask about email marketing, especially for those just getting started.
If you'd like to know how we can help grow your business specifically, check out our products or fill out our contact form.
What Is An Email Marketing Campaign?
An email marketing campaign is the art of sending marketing messages to prospects directly to their email inbox. Forbes reports that the average person checks their email 15 times a day, which is why businesses use the format of email because they know it has a very good chance of being seen.
Why Is Email Marketing Important?
Email marketing is important because there are over 4 billion users of email, and email remains one of the most effective ways to promote your products and services. Plus, email marketing is essential for customer engagement. When used correctly, email can offer a fantastic ROI.
How To Create An Email Marketing Campaign?
Email marketing software is the easiest way to create an email marketing campaign. It will allow you to import and build your contact list, decide on the type of email you want to send and even segment your audiences.
How Can Email Marketing Fuel Your Overall Inbound Strategy?
When you consider that inbound marketing is about building lasting, meaningful relationships with your prospects or existing customers, there are lots of ways email can help with that. With an email marketing tool such as GoSquared Engage or EcoSend by GoSquared, you can build a complete picture of your subscribers to make inbound marketing techniques a breeze.
Want To Maximise Your Email ROI? Get GoSquared By Your Side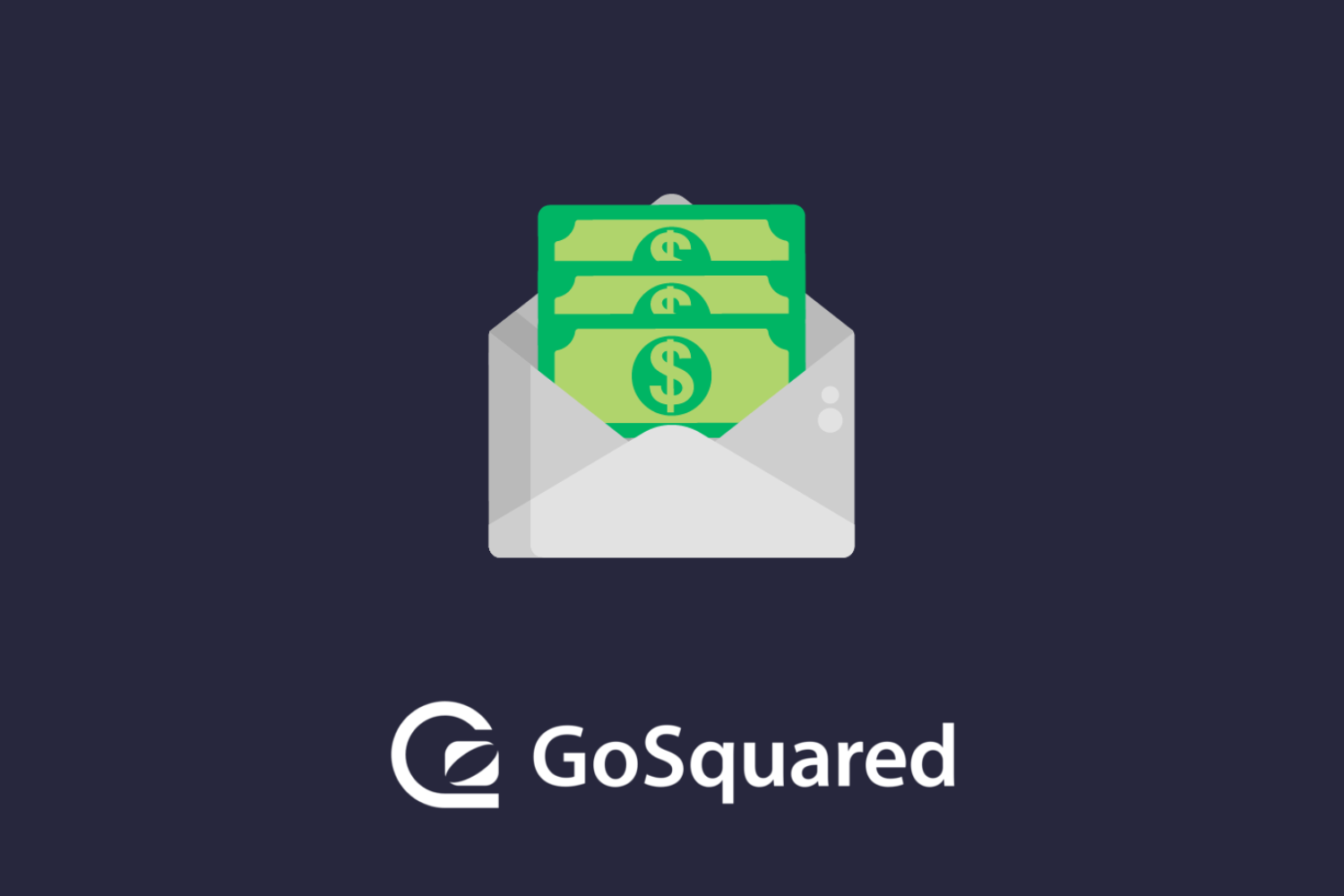 Whatever your target ROI from email marketing, it simply isn't possible without the right tools to get the job done.
GoSquared Engage is our award-winning email marketing automation platform. Since 2006, we've helped thousands of businesses master their email marketing. Now we're ready to help yours too!
Get started with Engage by selecting the package that fits your needs. We also offer a free trial, and we can also give you a demo so that you can understand how to use Engage to achieve your sales objectives.
In search of a cleaner edge to your email marketing campaigns? We also have a new tool, EcoSend by GoSquared. 
If we can help you with anything we've mentioned above, reach out to us at any time and our email marketing experts will be in touch.