Ever heard the story of how Alex Lieberman started the Morning Brew email newsletter in his college dorm and eventually sold it for $70 million?
If you haven't, go look it up. But before you do, we want to tell you that you too should also start an email newsletter if you haven't already.
As one of the most effective ways to engage your subscribers, build your business and ultimately grow your empire – email newsletters are one of the best tricks any marketer has up their sleeve. If they are actively writing and sending an email newsletter that is.
For those yet to start an email newsletter, here is why today is the day to change that.
Email Newsletter Statistics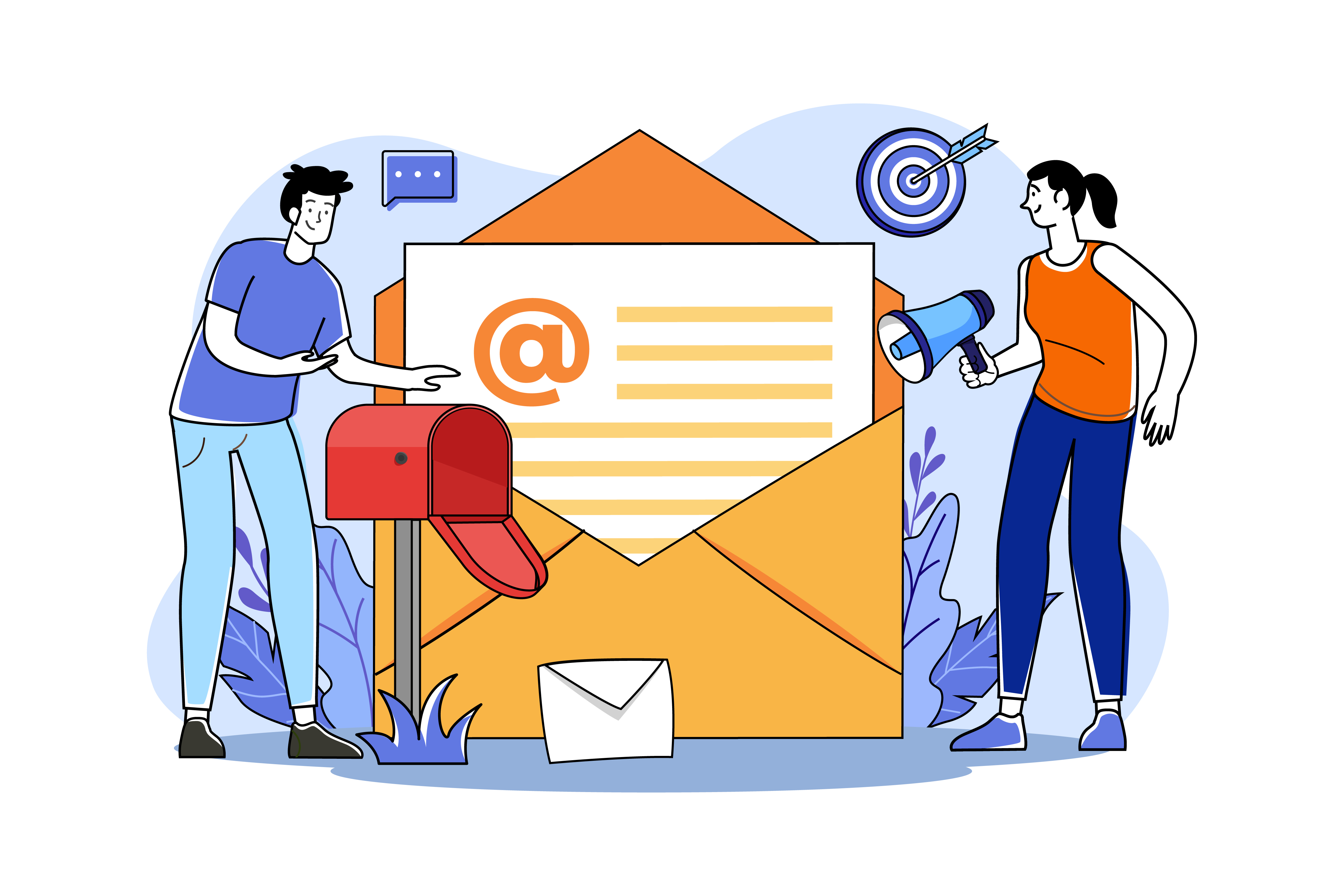 Email has an average $36 ROI for every $1 spent – HubSpot
83% of companies with more than 100 employees send a newsletter – Clickydrip
There will be 4.6 billion users of email by 2025 – Statista
37% of brands are increasing their email budget – HubSpot
40% of B2B marketers stated email newsletters are the most critical source to the success of their content marketing plan – Content Marketing Institute
Email newsletters are associated with users with the highest average monthly spend, with 39.4% of those spending $500 or more signed up for them – What If Media Group
It's Cheap To Do
A lack of funds is often a barrier when you're trying to get your idea off the ground. However, this is not the case with an email newsletter, seen as practically anyone can write one.
As demonstrated by the then college student Alex Lieberman – even solopreneurs can start a newsletter. Yes, even if you technically don't even have a company, let alone an office space.
You don't need expensive camera equipment as with a TV ad, and you don't even have to buy digital or physical advertising space. Simply write your email newsletter, find a cool template, preview it and send it.
Sure, over time you might want to refine things a little. But everyone has to start somewhere, and with an email newsletter, it's a format that's open to everyone. People don't expect the razzle-dazzle of video marketing, making it attainable for entrepreneurs with any budget (or none at all, as the case may be).
P.S: You can even try our email newsletter software for free.
Newsletters Are A Great Way To Build Relationships
In this fast-paced digital world we live in, it can be difficult to make genuine connections with your users.
Newsletters hark back to the good old days of letter writing. Only now, your messages will be read on phones, tablets or computer screens making them much easier to receive.
Compared with social media, newsletters have always felt that bit more personal. After all, your newsletter will land right in the inboxes of your subscribers. Plus, everyone on your list has agreed to be there, meaning they do actually want to hear from you. Another win-win!
Use your email newsletter to engage and indeed re-engage your audience. Share personal insights, and anything else of value that will keep those open rates high.
Email Is Not As Scary As YouTube
So many founders know the power of video marketing. But, they are afraid to go on camera.
Writing an email newsletter allows you to take a smaller step that can help you build the confidence to start your own channel, at your own pace. In the meantime, you don't have to miss out on being able to market your business, because as we know, email also has an incredible ROI.
Maybe you never want to appear on camera, and that's okay too! Once again, an email newsletter offers a backup everyone is comfortable with. Even if you have a marketing team who will appear on camera on your behalf, an email newsletter is still a direct form of communication between you and your audience.
Psst: While you're here, be sure to sign up for the GoSquared weekly newsletter too. We'll send you handy hints and tips to help you grow your business for free!
Corral Different Information In One Place
As a business, you might have lots of updates or even tokens of knowledge to share with your subscribers. These messages may not suit being announced on your blog, landing pages or social media. So where do you put lots of random information? Well, you craft it all into your email newsletter.
With a newsletter, you can create a format to include any information you like. You can theme it, tailor it to emerging trends, and basically do what you want with it.
If you use email newsletter software such as GoSquared Engage, you can discover trends about your newsletters too. From there, you can develop a format that works in terms of open rates, engagement and ultimately conversions.
GoSquared Engage – Newsletter Software + Email Marketing Tools For Businesses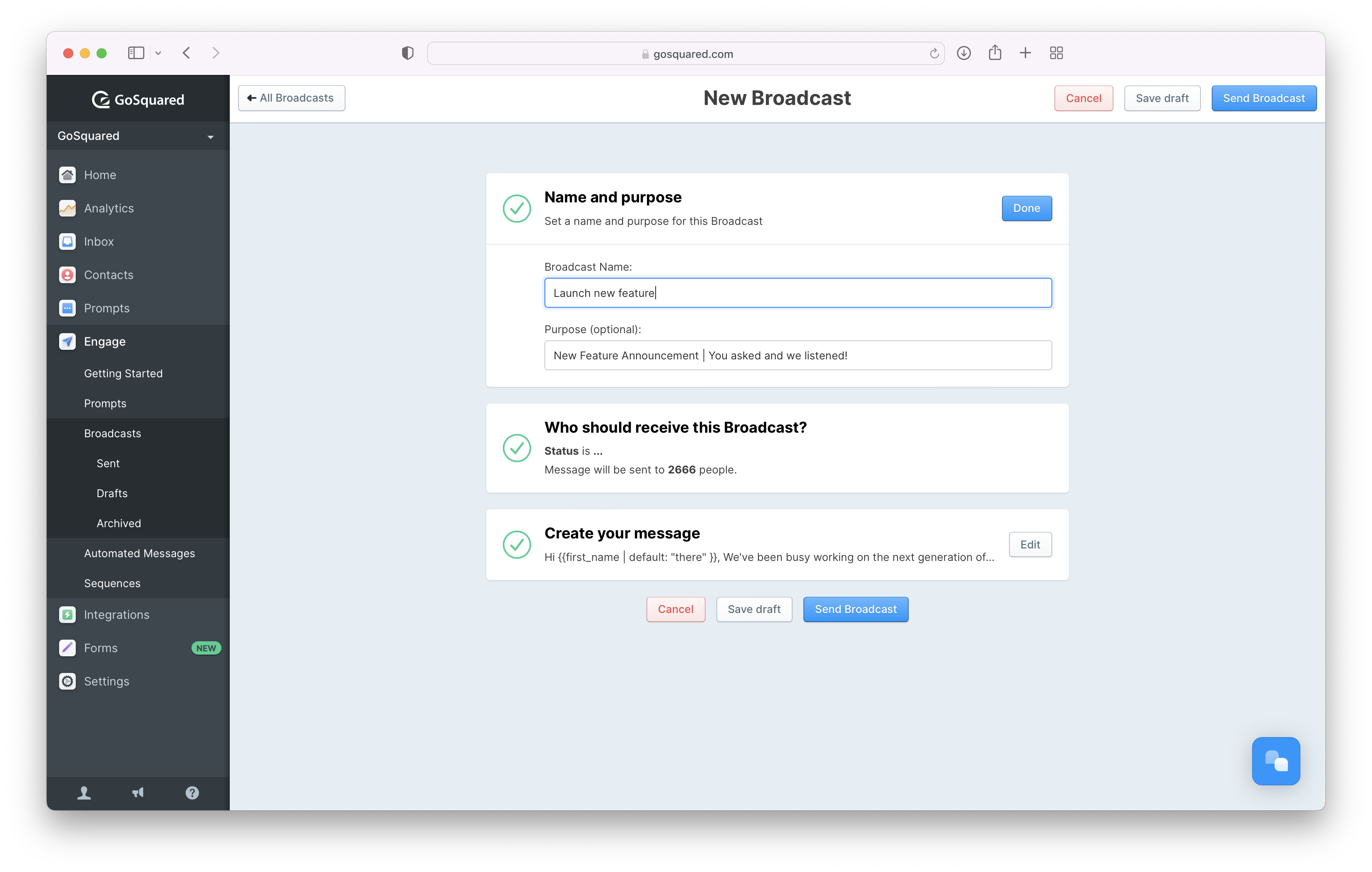 Ready to create your first email newsletter? Or perhaps you want to increase your ROI on your existing company newsletter?
With GoSquared Engage, you can create amazing email newsletters in just a few clicks. From drag and drop template designs to being able to broadcast to specific audiences, all the tools you need to write, send and ultimately succeed with your email newsletters are right at your fingertips. To get started head over to our GoSquared Engage product page.
For climate-conscious businesses, we've recently introduced our new product, EcoSend by GoSquared. EcoSend will also allow you to send beautifully crafted email newsletters, but with the special perk of offsetting any carbon in the process. Plus, we'll plant a tree on your behalf just for signing up!
Have any questions on all things email newsletters? Contact us at any time and our team will be more than happy to help or give you a personalised demo of Engage or EcoSend.