The GoSquared team love a good hack day. The end of October provided a perfect opportunity to round-off the first month of the quarter with a special, Halloween-themed hackathon 🎃
For those not in the know, hack days are when software teams suspend typical daily activities and focus on a specific outcome, such as a product feature iteration, within a time-period of 24 hours.
Hack days provide a great opportunity for the team to let their creative energies flow; whether it's to experiment with something totally new, or ship a small feature they've had on their mind for a few weeks.
So for this Halloween hack day, the Engage team got together to collaborate on our latest platform, EcoSend, and to laser-focus on a couple of specific product iterations.
Russell led the day, organising a prep meeting the day before for everyone to scope out their ideas in advance, as well as a conclusion meeting to give everyone the chance to demo their hackings and give each other feedback.
It was a day filled with the highs of innovation, the lows of Russell's Halloween puns, and definitely no accidental emailing of our entire customer-base with an empty template… 🤫
Read on to find out more, if you dare…
😈 Chris – Eerie Email Footers (Designs)
From my conversations with existing clients about EcoSend, a common theme has been the desire for EcoSend branded emails.
Every time I mention this on calls as a product feature we have under consideration, I see clients' eyes light up.
Often the method you use to deliver a message says as much about a company as the content of the message itself. I like the analogy of a delivery company running extensive PR campaigns to highlight their focus on sustainability and concern for the environment, but using outdated, diesel-fuelled trucks to deliver their packages.
For our climate-conscious clients, they want to know that the Marketing platform they use to deliver their content aligns with their company values. And, going a step further, visibly demonstrate this commitment to their emails' recipients.
With that in mind, I spent my hack day building out frameworks and copy for an EcoSend branded email signature.
I was looking for something pithy but impactful. Something which demonstrates our clients' commitment to sustainability, whilst not detracting from our clients' own branding.
First Mock-up
My first design felt a little too vague, but I was on the right track.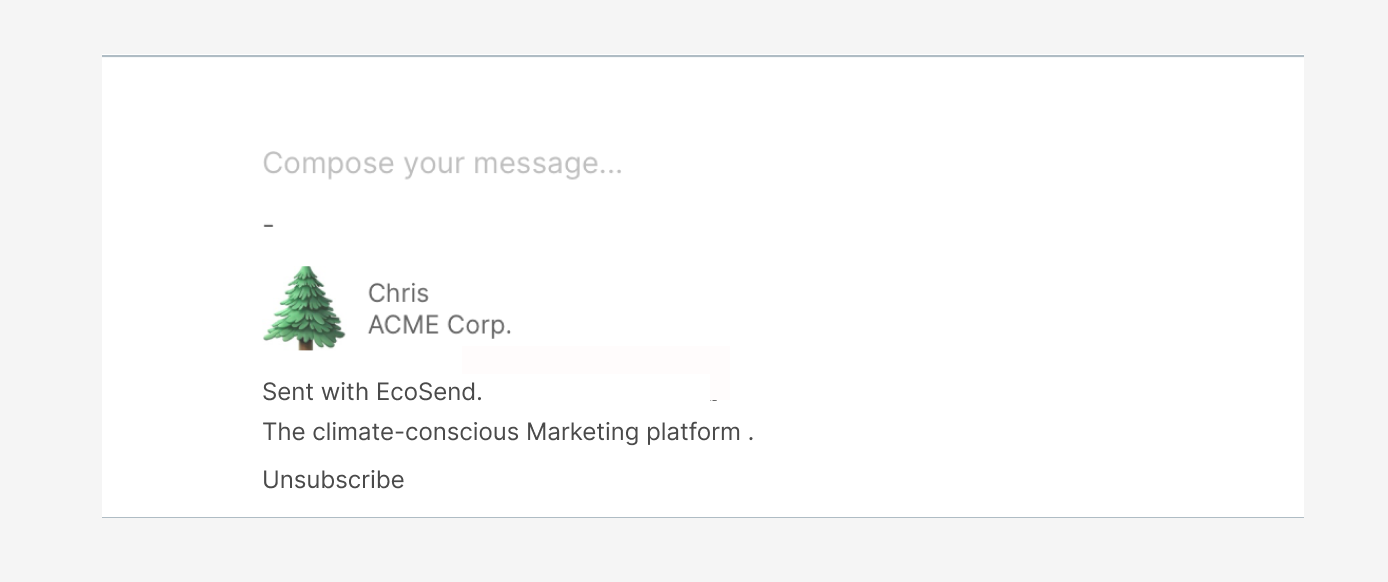 Second Mock-up
With my second mock-up I felt a lot more confident. A succinct title encapsulates the EcoSend mission-statement, and demonstrates to recipients that our clients take their commitments to sustainability seriously.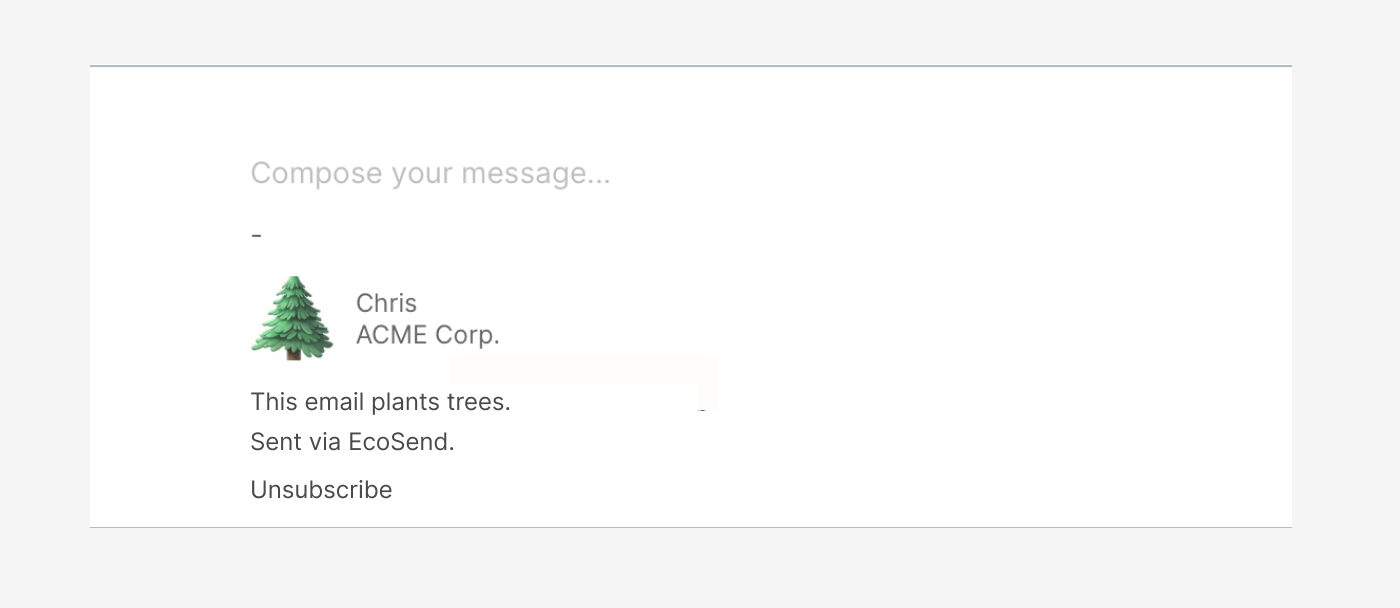 Idea for future iteration
For a future iteration, I mocked up a live count of the number of trees planted in the GoSquared Forest. A real-life demonstration of the positive impact that choosing to send messaging via our EcoSend platform brings to the planet.
This iteration would ideally include a link to our Tree-Nation page to back-up our claims with data and certificates.
We're all sensitive to company-greenwashing these days, so I feel it's important that all claims to sustainability are demonstrably backed-up to show we are not just 'talking the talk'.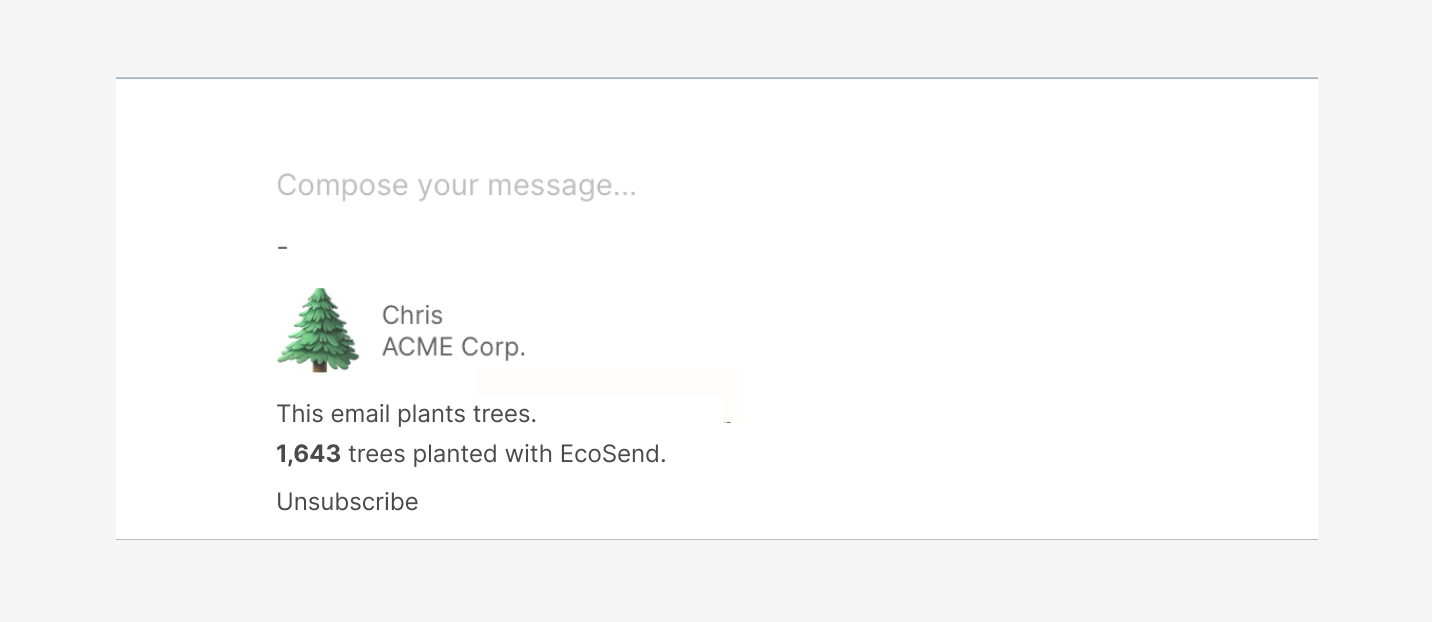 Having completed my mockups using Figma, I handed over to Russell to do the hard-work of coding in the changes on our front-end.
As much as I jump at any opportunity to test my nascent coding skills, I tend to break more than I ever create 😬
🦇 James – Ghoulish Gamifying of Onboarding (Design)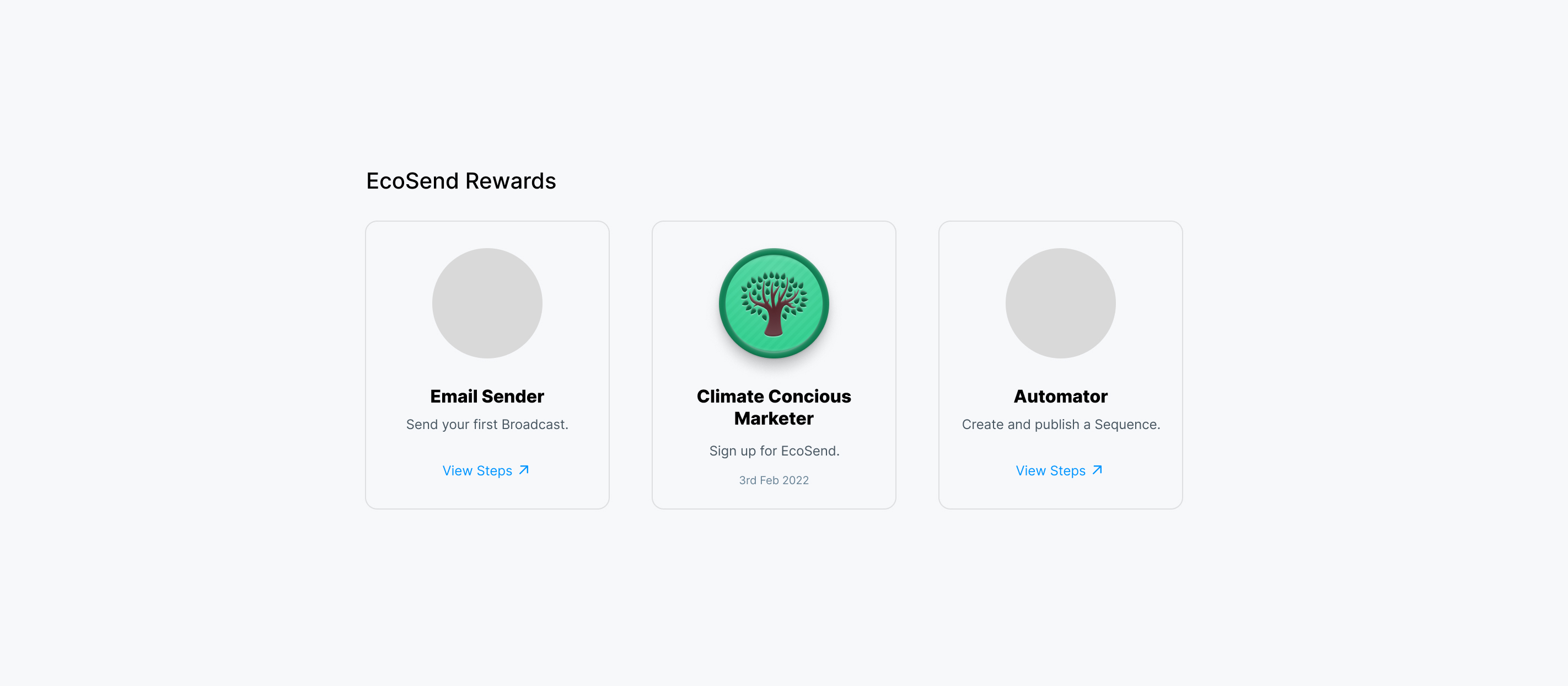 We all know how important onboarding is to successful client activation. Get onboarding right and you set-up your clients for a successful working relationship. Get it wrong, and you're faced with immediate churn risks.
Gamifying onboarding has become increasingly popular in the SaaS world, but I've always questioned how enticing many of the incentives are. How do you get users to really want to set up your product? How can you reduce friction and increase motivation?
Badges and rewards are relatively commonplace in the world of consumer apps — like Foursquare, Strava, and the Apple Watch.
But what if those badges actually meant something?
What if those badges could actually contribute to some tangible good in the real world? 🤔
With that in mind, I set about designing templates for eco-incentivised success badges. Rather than just generic celebrations of accomplishment, I wanted our badges to really get users excited.
The designer in me wanted to look beyond the digital for inspiration for our badges — I researched the history of the scouts and their stitched badges, and discovered countless beautiful examples of symbols and embroidery that inspired the thinking on our EcoSend Badges.
And beyond the visuals, we know we can have an outsized impact with what we're doing with EcoSend. Ticked off your key activation features during your first onboarding week? Earn EcoSend badges which will contribute to a tangible result – more trees planted in the GoSquared Forest!
Similar to Chris's designs, I handed over the coding heavy-lifting to Russell to make the designs a reality….
🕸️ Russell – Eerie Email Footers & Ghoulish Gamifying (Coding)
Using Chris's mock-ups, I jumped into VS Code to start implementing the changes for our EcoSend email footers; starting with our Simple Email builder.
I made a few minor adjustments, such as adding a tree emoticon and adjusting the lines of the copy. We then deployed this onto the front-end for both Simple Email Previews and live messaging.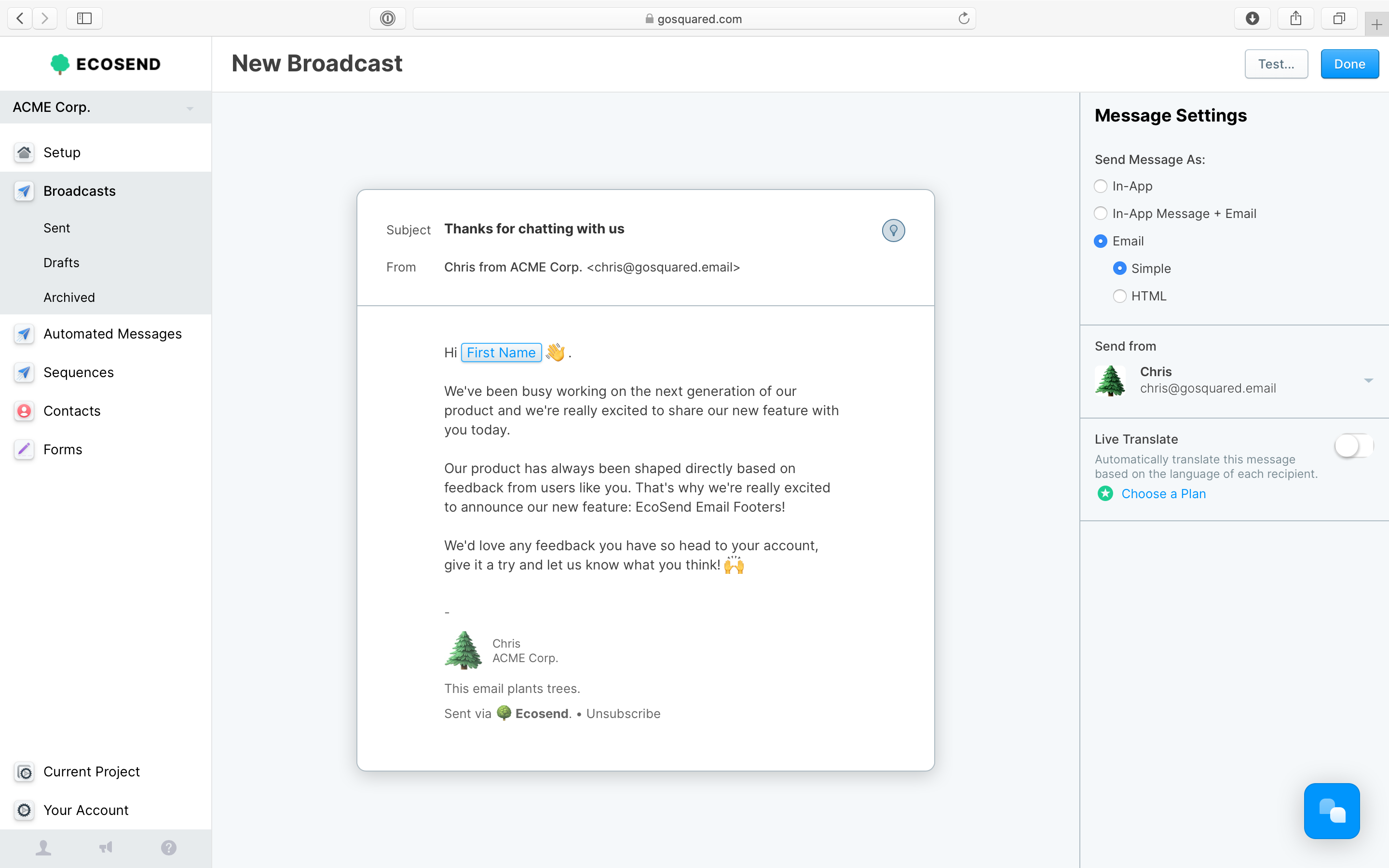 My next task was to code in the designs from James for gamifying the EcoSend onboarding flow with incentivised badges.
Using the design James had built in Figma, I coded the new sign-up badges into our set-up guide. We hope these badges will help incentivise new sign-ups as they tick-off key activation features in their initial onboarding phase.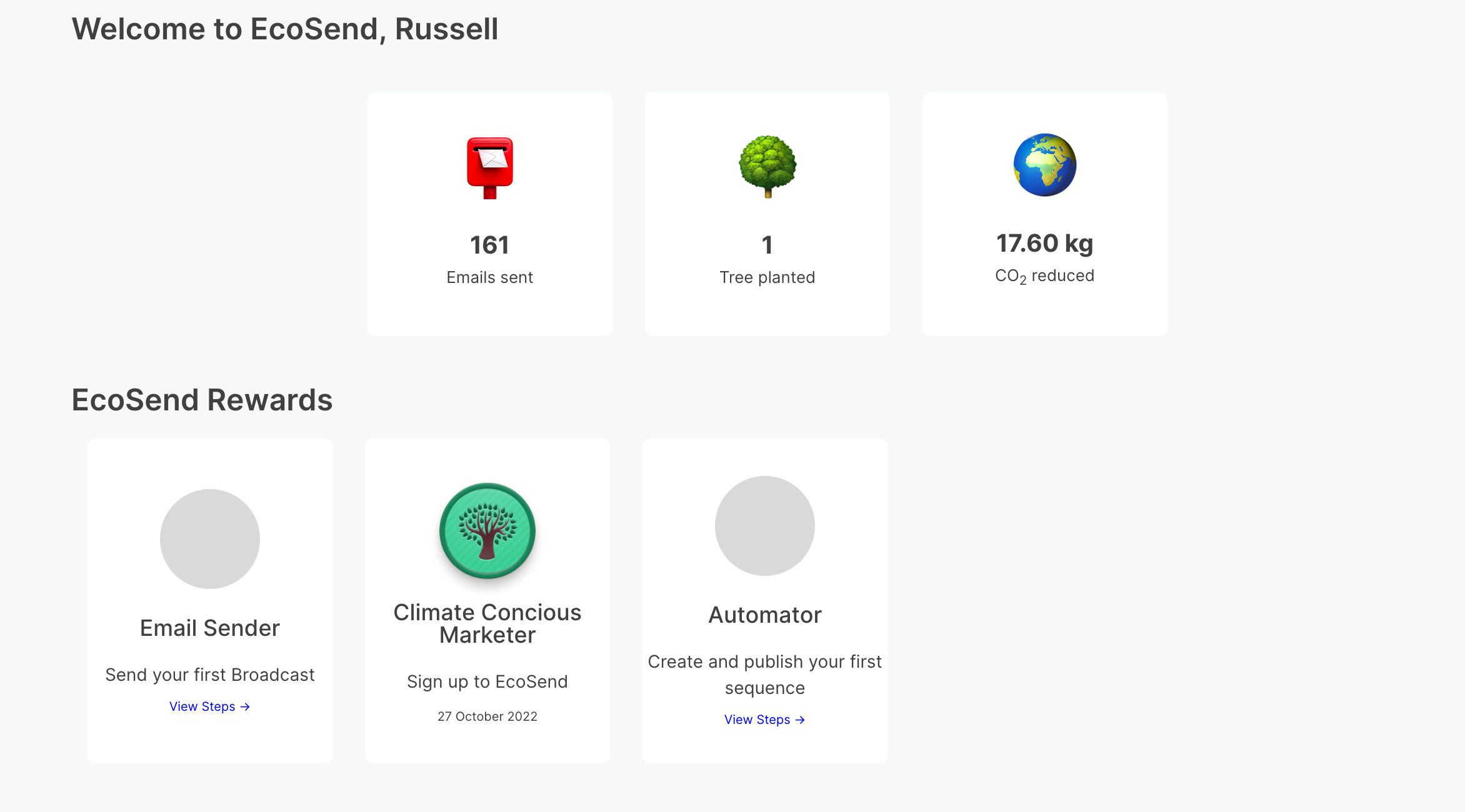 🕷️ Russell – Catastrophic Carbon Calculator
My third task centred around my desire to increase visibility on the carbon footprint of sending an email.
My sense is that few people are even aware emails have a carbon footprint, which contributes to a lot of the poor-practise we come across in the Marketing world. To address this, I drew on statistics from carbon calculators and coded a custom calculator to measure email-campaign carbon emissions.
Simply input your location and the number of emails in your campaign and voilà! The calculator will tell you exactly how many grams of carbon that campaign will release into the atmosphere.
Fortunately, if you're an EcoSend customer, those emissions will be off-set by our tree-planting efforts in programs across the world, via our partner Tree-Nation. 🌳

🕯️JT – Haunted HTML Email Builder Integration
I thought a fitting project for a haunted hackathon was to work on iterating our (haunted?) HTML Email Builder. In its current iteration, users are required to open a new window when selecting the HTML builder option, which takes them away from the GoSquared Engage platform.
My task for this hack day was therefore to scope a full integration of the HTML creator into Engage, so that users can remain on the same window when building their HTML emails.
This will also facilitate further iterations down the line, such as saving HTML templates, once the Builder has been fully integrated into Engage.
Current state (External HTML builder)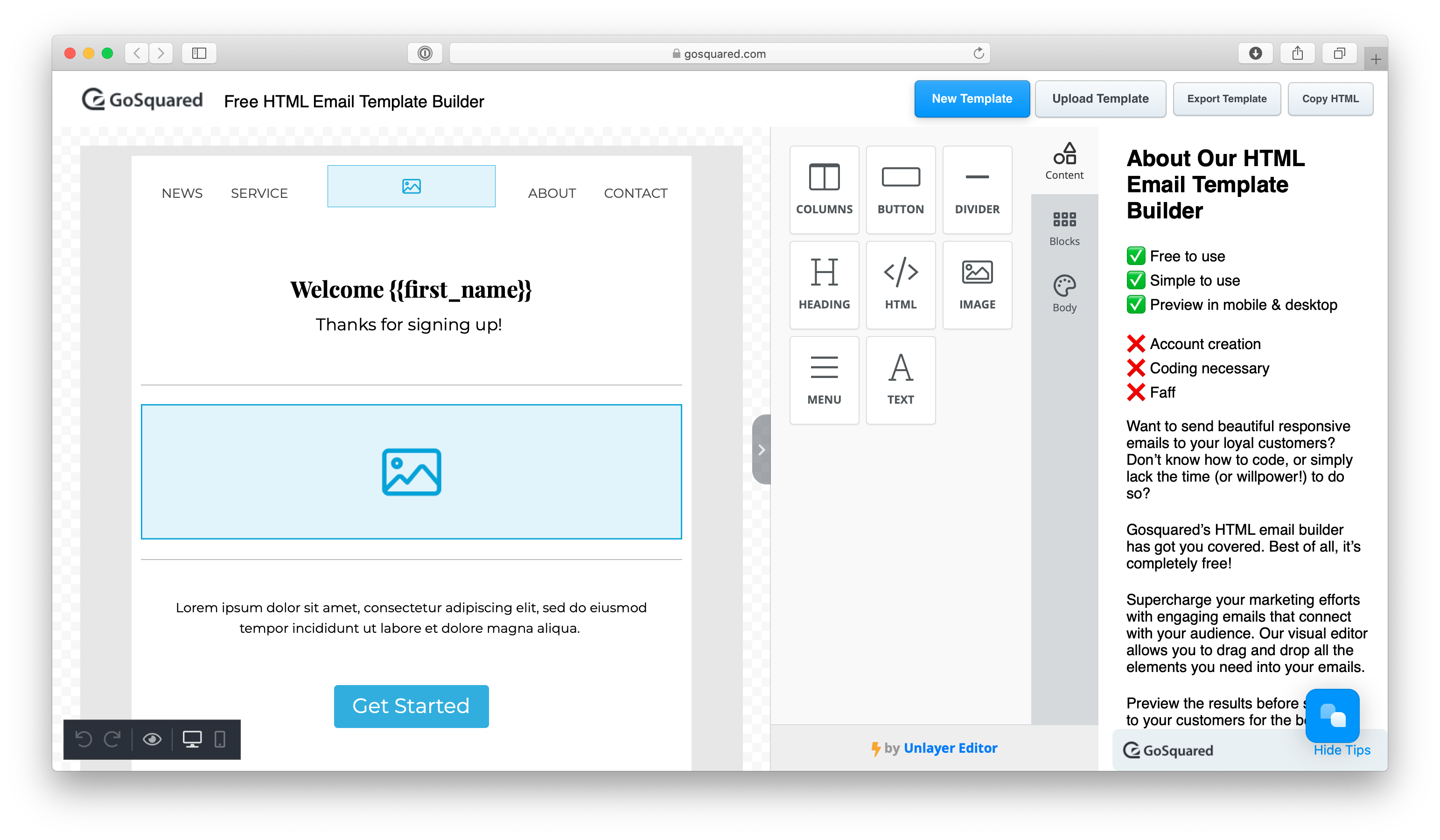 Integration work in progress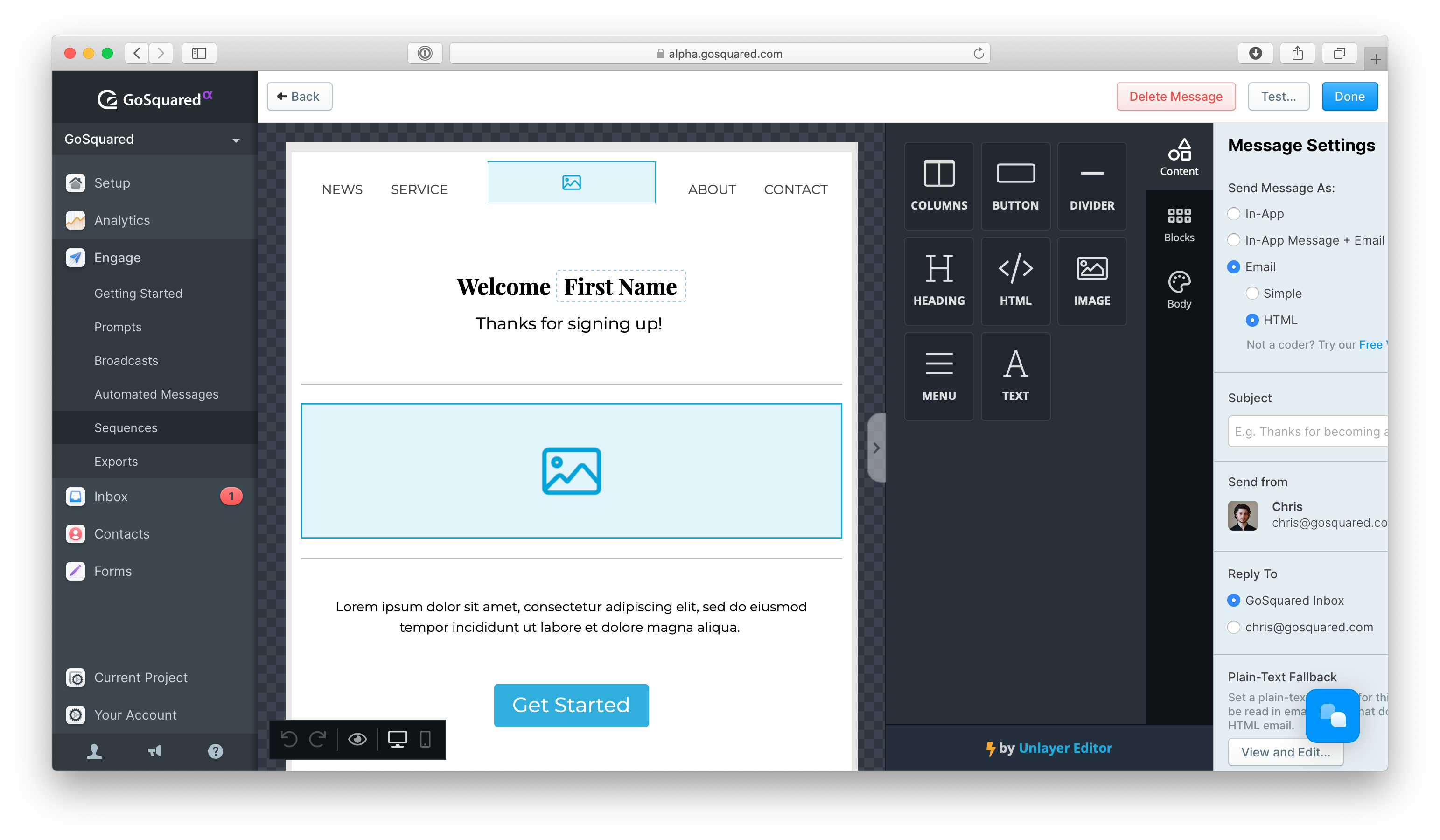 🎃 Wrapping-up Hack Day 2022
And so the sun-set on our Haunted Halloween Hack Day. We came away from it feeling energised, excited for future product developments, and with a few product features already released! Not bad for a day's work. There's really nothing like a good hack day to get the creative juices flowing.
And, in case anybody asks, we definitely did not accidentally send out a template email to our entire customer-base at approximately 14:53 of the hack day 👻
Thanks for reading!
Chris