Sustainability requires us to reduce our impact on climate change in every way possible.
For any business owner, whether you own a SaaS product or any other kind of company, the climate is likely high on your agenda too. That's why we've gathered some of the best ideas we think will be a huge hit in 2023 and beyond where sustainability is concerned.
We're writing this post in 2022, but that's because now is as good a time as any to plan ahead, especially when it comes to making environmentally friendly choices.
If you're reading this in 2023, you're late to the party. You've missed your favourite song and the buffet is looking scarce. Make sure this never happens again by signing up for the free GoSquared newsletter!
Ready for the best sustainability trends coming to you in 2023? On your planet, get set, go…
Switching To A Carbon Negative Email Marketing Platform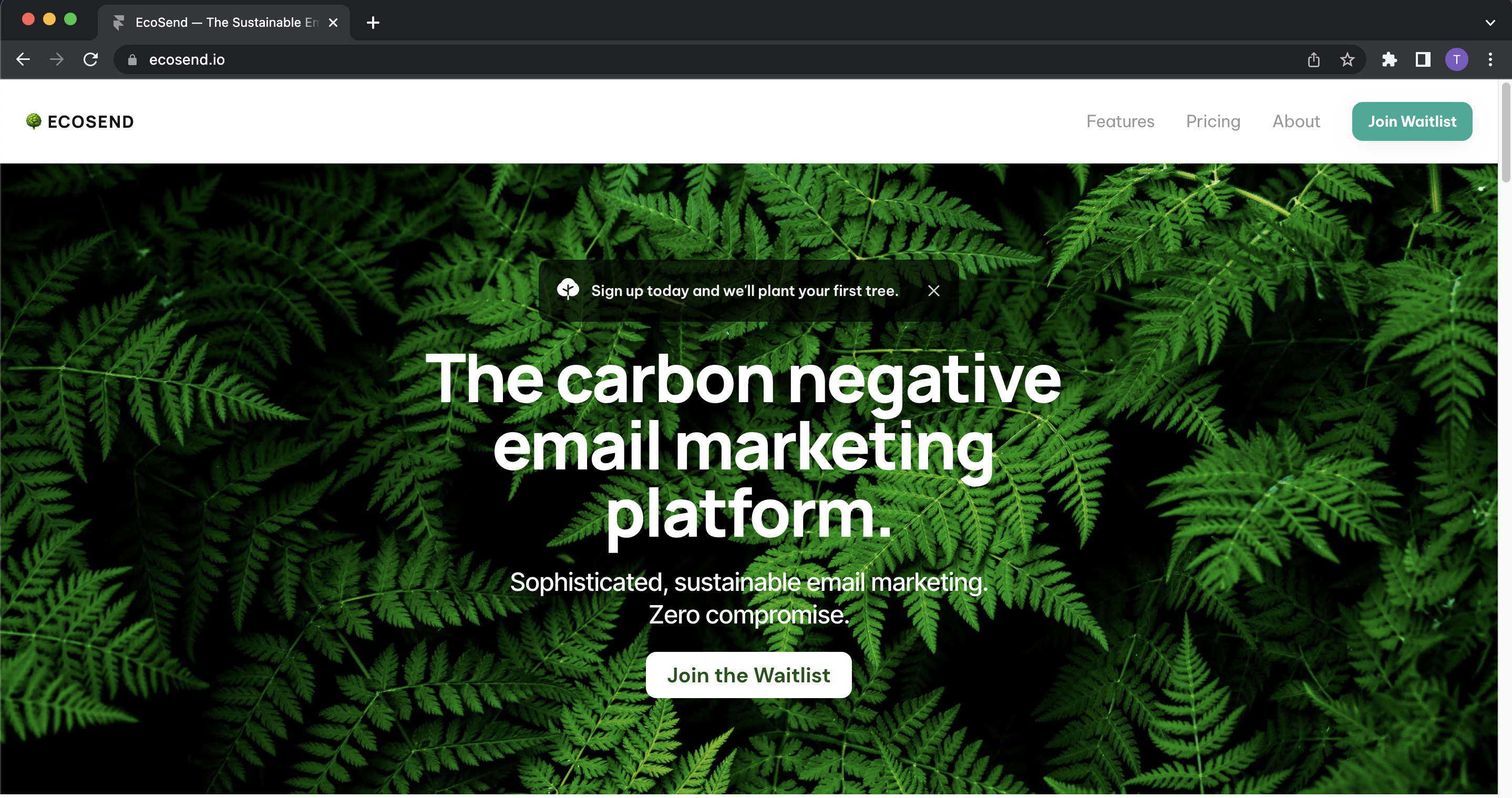 Did you know a typical email emits 4g of CO2 into the atmosphere? If that doesn't sound too bad, consider that 300 billion emails are sent every year, and the picture soon changes.
Email has an incredible ROI averaging $36 for every $1 spent. So how about making email marketing even sweeter by switching to a platform that is carbon negative?
For those new to the term, carbon negative means offsetting even more carbon than is produced. Right now, no other email marketing platforms such as HubSpot, ActiveCampaign or Intercom offer carbon negative email marketing.
Out of the wings pops GoSquared's latest initiative, EcoSend.
Using renewable energy to power our operations, we'll plant a tree for every 5,000 emails sent on our platform. We'll also back carbon capture initiatives with a portion of our profits.
If that wasn't good enough, EcoSend is packed full of features to help you craft your messages better, engage with your audience, automate your messaging, understand your impact and so much more!
P.S: For current GoSquared Engage customers, we are also working behind the scenes on how we can pass on the green benefits to our existing users too. Watch this space!
An Even Greater Uptake Of WFH Or Hybrid Working Hybrid working models, let alone working from home aren't the right fit for every company. But where they do have the potential to work, the planet is set to benefit. During the lockdown, carbon emissions in the UK fell by almost 40%, as fewer of us took to the roads, trains and tubes due to working from home.
Although working from home seems très 2020, what the pandemic demonstrated to a lot of companies is that when done right, employees often achieve a better work/life balance. But most importantly in terms of our climate, working from home takes millions of cars off the roads.
For a remote software company such as GoSquared, this exact model is how many of our clients work themselves. So if WFH or at least hybrid working can work for your team too, it's well worth giving a shot to improve your green credentials.
Biophilic Design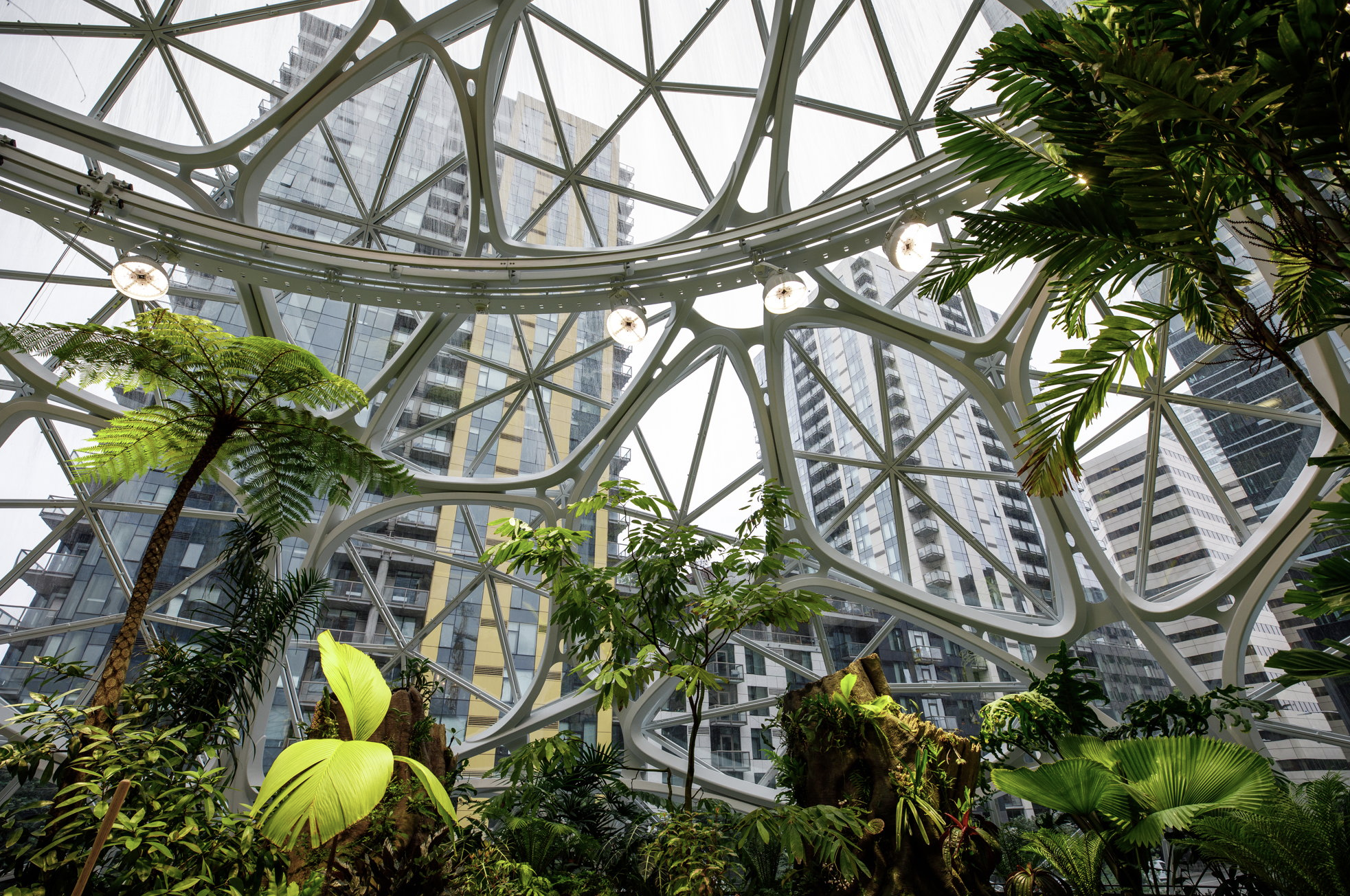 For those who must remain in the office, all is not lost. That's because another sustainability trend is biophilic design, and there's no reason the trend cannot be incorporated into your office space too.
Biophilic design looks at all possible ways to incorporate plants along with natural light into a building. As well as having incredible productivity and wellness benefits, biophilic design also makes the air around us cleaner to breathe.
The six principles of biophilic design include environmental features, natural shapes and forms, natural patterns and processes, light and space, place-based relationships and evolved human-nature relationships. All of these combine to create a workspace that's better in tune with humans as living creatures, rather than the sterile atmosphere that offices can often project.
There are even benefits for businesses too, as experts are predicting that companies that incorporate biophilia into their office design will attract top talent. You can read more about this in an article entitled 'Why Green, Tech-Savvy Offices Will Win the War for Talent Post-Covid-19'.
Early adopters of the biophilic trend are Amazon, who are currently constructing a $5 billion headquarters boasting 'more paths, green space, and diversity of design at HQ2'. This is off the back of their existing HQ known as the 'Amazon Spheres', which saw bio domes placed on the streets of Seattle.
Quiet Quitting…Of In-Person Events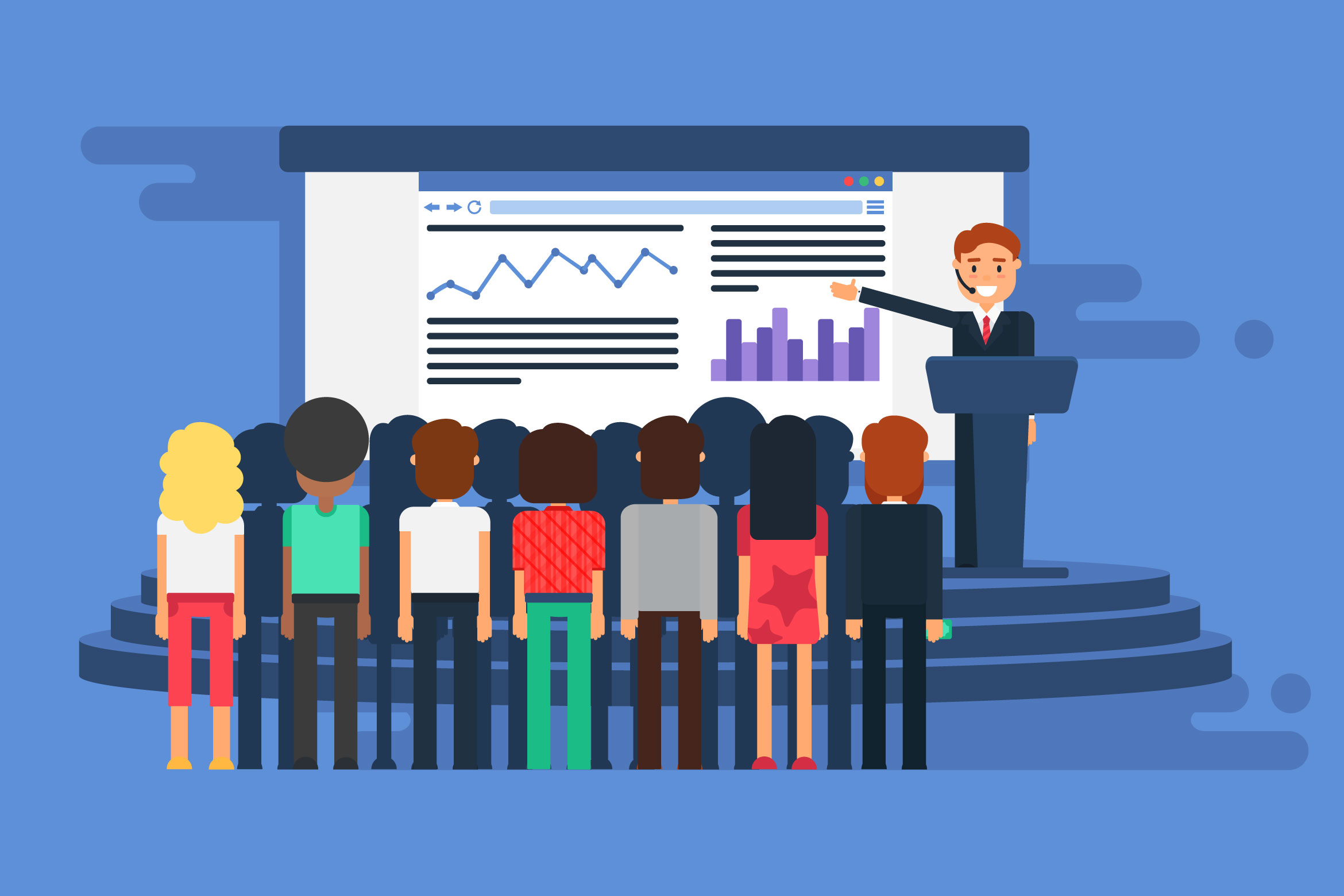 The likes of trade shows, marketing summits and presentations have, and will always have their place.
However, research suggests that putting on a 3 day, 1000 person event generates 523 metric tonnes of CO2. That's the equivalent of burning through 1,233 barrels of oil.
Everything from attendees flying in for the event and even the waste generated by each person (almost 2kg per person, per day) were accounted for in the study.
While it's always great to meet others in person, in terms of sustainability, it can be a challenge to put on a climate-conscious event. Organisations such as isla work with agencies and brands to create sustainable events.
But where this isn't possible, in-person events may be carried out more on a local basis or even remotely to save on carbon emissions.
Here's hoping all other big carbon emitters find a way to reduce their impact on the environment so that events can one day boast zero emissions.
The Need For Transparency Reports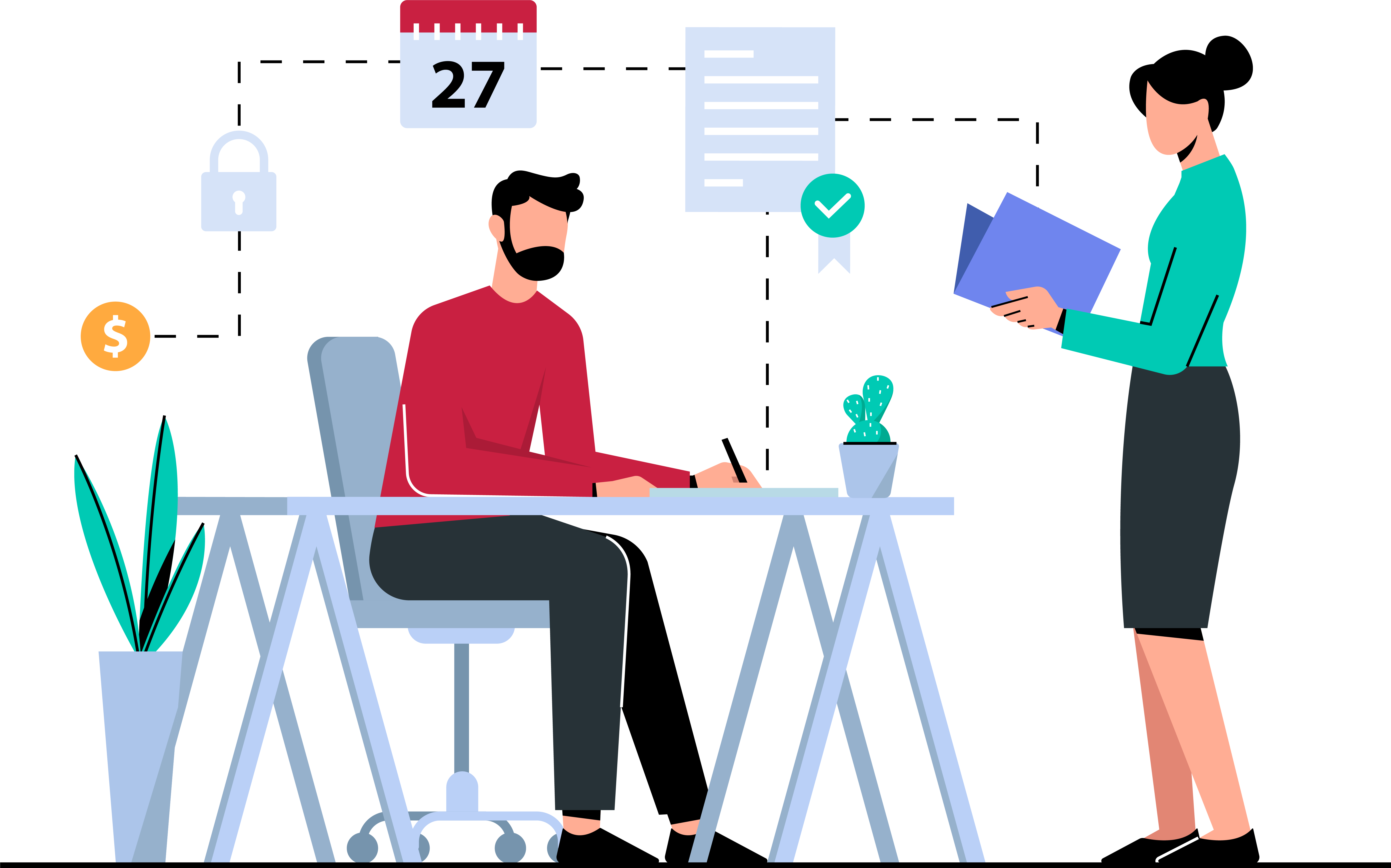 As with many topical issues that have been brought to light in recent years, we also predict that more companies will be held accountable in terms of their carbon emissions.
Specifically, stakeholders and customers alike are going to want a full rundown of where things stand, and what's been done to tackle wasteful practices within the business.
Taking an honest look at your climate emissions as a business may be a tough pill to swallow initially, but it's also how much-needed change happens. Unless we understand where we are at, none of us can make the improvements needed, let alone inspire change on a wider level.
Measures may include appointing a sustainability officer and publishing transparent reports on the company website. Depending on where you live, your government may also start outlining transparency measures in accordance with various climate summits.
Therefore, it's definitely better to get ahead of the curve on this one.
Sustainability Trends 2023: In Summary
Whereas in previous years sustainability felt like a 'nice to have', in 2023 and beyond attitudes are going to shift more towards accountability and action.
So now couldn't be a better time to consider where your business is at, and what improvements can be made both in the shorter and longer term to reduce its carbon footprint.
Here at GoSquared, the topic of climate is something we've been working tirelessly to address. Our sustainable email marketing platform EcoSend is just the start of what's to come in terms of our commitment to the climate.
We are excited to welcome fellow climate-friendly businesses into the EcoSend fold, with our waitlist now available to join.
Let us know in the comments what initiatives your business is taking in 2023 and beyond to reduce its carbon footprint. Or to find out more about GoSquared email marketing automation, get in touch with our team for a personalised demo.