We enjoy a good CSR activity here at GoSquared, as part of our efforts of becoming a better business.
In recent months, the team including our CEO James along with Chris, JT and Russell have completed other CSR missions. Most recently, the team visited a food bank in Kensington.
This time around, we tried one of our favourite activities which is litter picking. What was extra special, is that as some of the team were up in Edinburgh and the rest down in London, we covered quite some ground this time around!
Here are a few images of how the day went, both north and south of the UK.
Edinburgh With James And Russell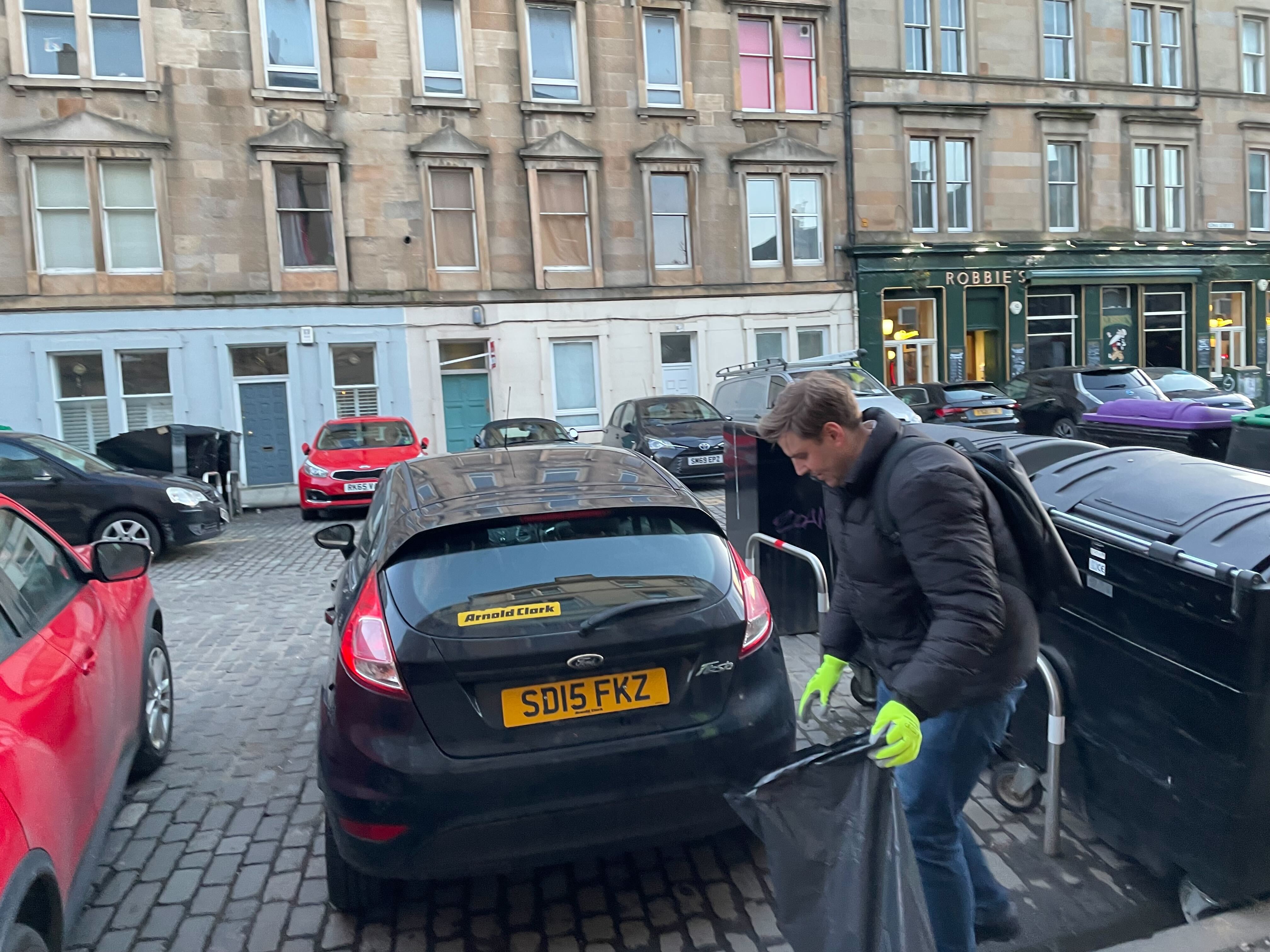 With Russell being based in Scotland and James up in Edinburgh for a quick break, it created the perfect opportunity to divide our CSR mission into two locations.
Edinburgh welcomes over 4 million visitors a year, which is 8 times the city's population of just 500,000. We have to say the city was looking fairly tidy, but Russell and James armed themselves with black bags and 'grabby sticks' all the same.
Of course, they were treated to some wonderful scenery and extremely charismatic streets as they did so.
It Wouldn't Be A Litter Pick In Scotland Without Recovering An Irn-Bru Bottle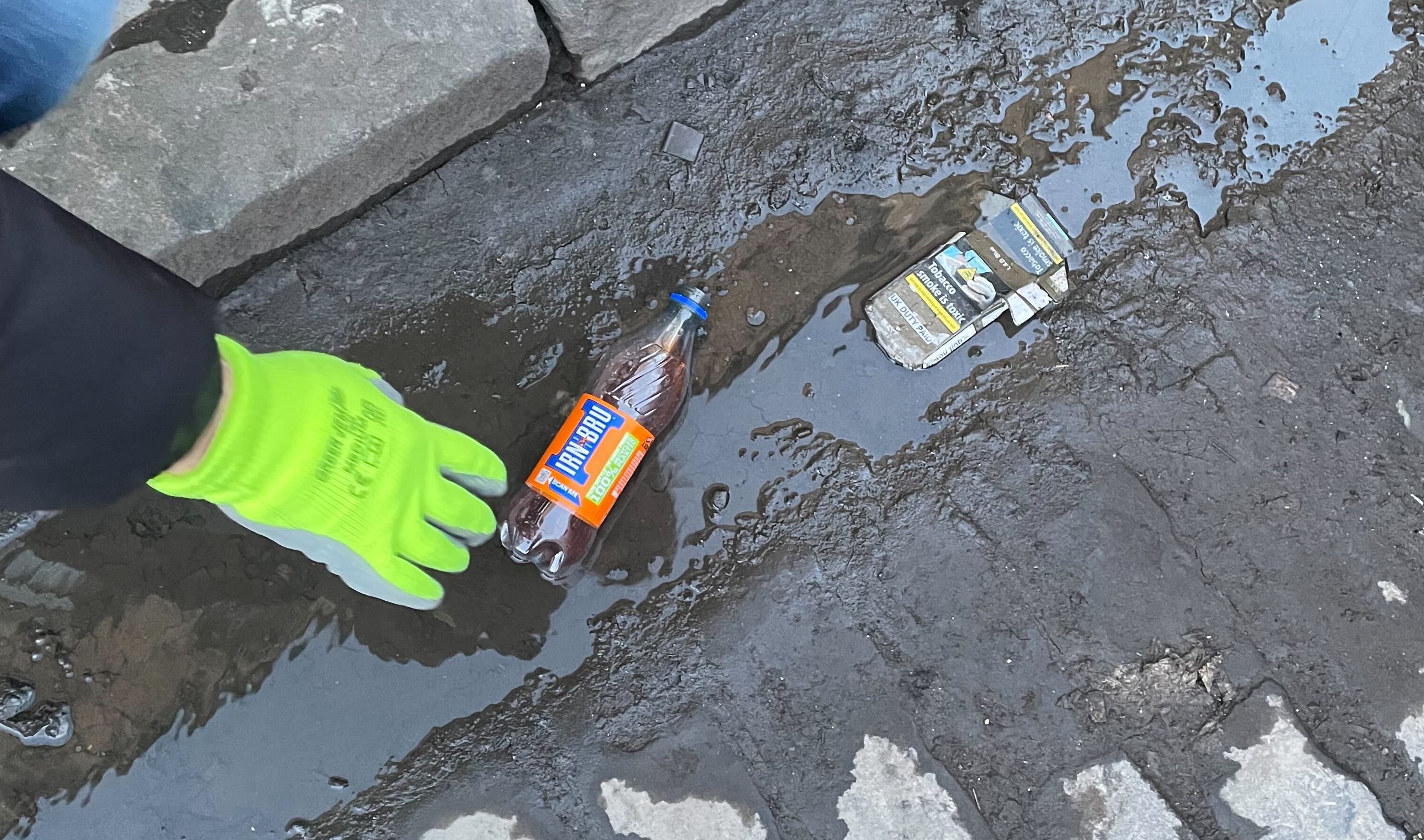 We're wondering if this shot could be the next Banksy.
Recovering a quintessential bottle of Irn-Bru alongside a discarded packet of cigarettes surely tells the tale of the night previous. Luckily, Russell and James were there to remove these items from Edinburgh's cobbled streets.
James Gives The Grabby Stick A Go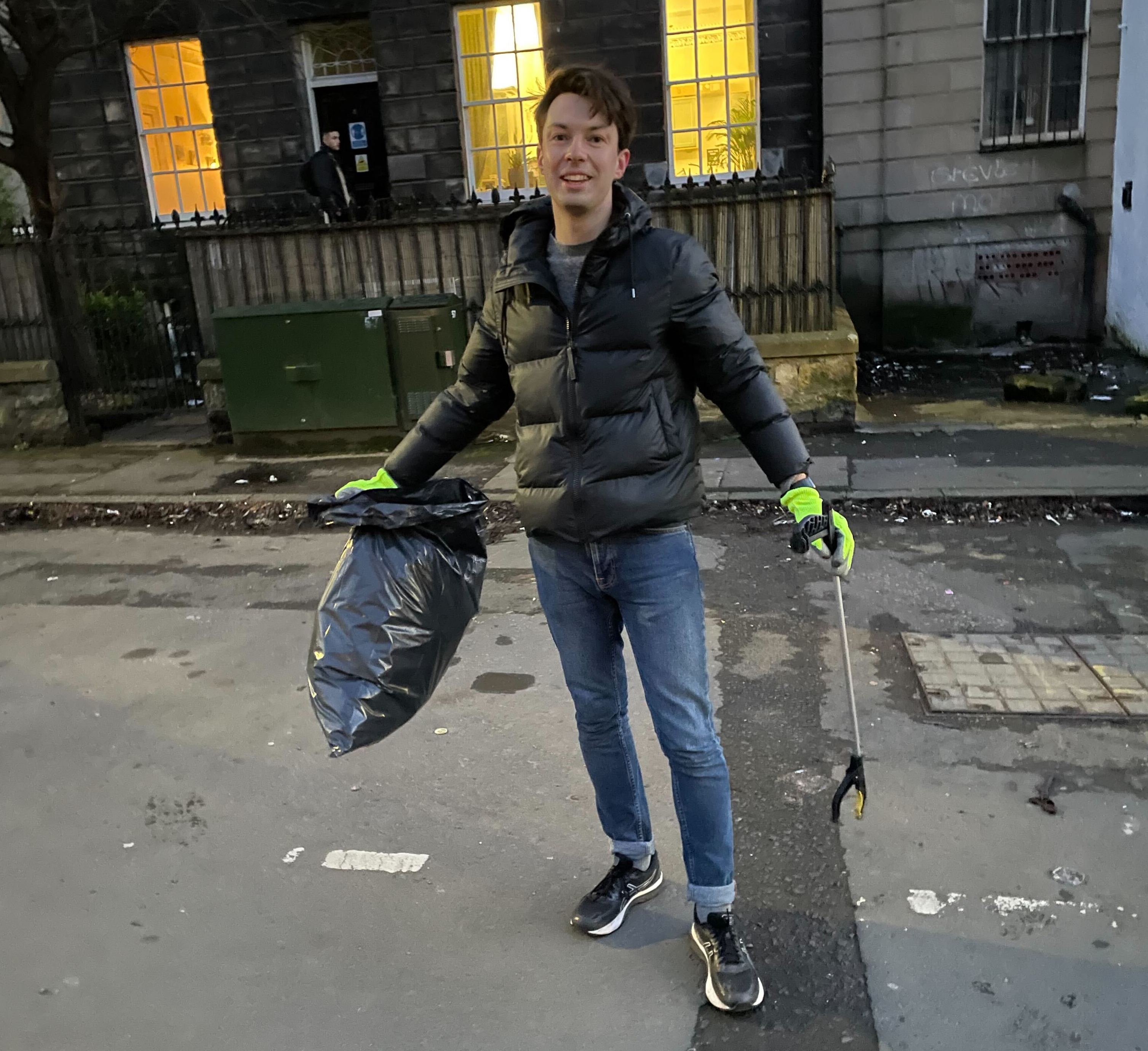 Our bag of litter was starting to look much fuller as James took the reins.
The duo found an area of the city centre which had a little more grime to tackle. They got to work to remove as much litter as they could, so that this area matched the cleanliness of nearby areas.

Every little (or in this case litter) helps!
Chris And JT In London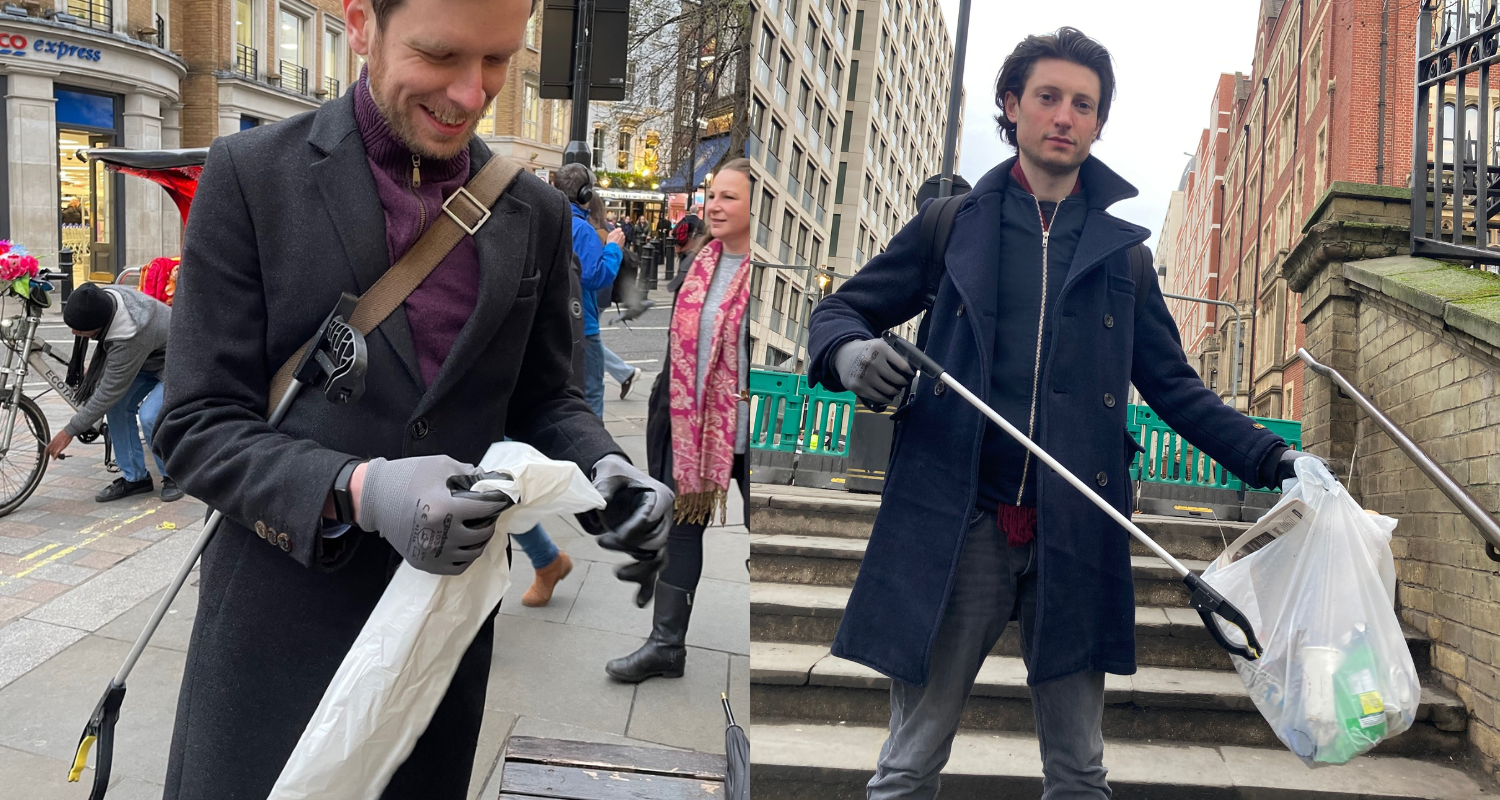 Back to our usual hub of London, where most of the GoSquared team are normally based.
As one of the world's major cities, it never takes us long to find the treasure we're looking for in London. Sadly, this is not the type of treasure found by The London Ludmark, but discarded litter to fill up our bags with.

We discovered discarded material along the lines of fast food containers, plastic bottles, drink cups and crisp packets. We filled up our bags so it was off the streets of London.
CSR FAQs
New to all things CSR? We regularly undertake CSR activities, so you're in exactly the right place for some further explanation. Here goes.
What Is Corporate Social Responsibility (CSR)?
Corporate social responsibility is a type of self-regulation for businesses, aimed at looking beyond profits. It can include partaking in voluntary work or investing in ethical causes, as well as becoming more sustainable as a business. Basically, anything that can have a beneficial impact on the wider world can form a CSR strategy.
What Does CSR Stand For?
CSR is short for corporate social responsibility.
Why Is CSR Important?
CSR is important because as businesses, we can make a huge difference to causes that matter. The type of work we get involved in here at GoSquared also matters personally to each of our team, especially when we get to help our local communities.
How To Organise A Litter Pick
Keep Britain Tidy has some excellent advice on organising a litter pick. We recommend giving the guide a read to learn how to have a successful event while keeping everyone safe.
Let's Keep The Good Vibes Going With A Free Trial Of EcoSend! 

Want to do good in your business? One easy switch you can make today is to EcoSend, which is our new climate-conscious email marketing tool.
With paid packages starting at just $49 for 5,000 contacts, you can send beautiful email marketing campaigns without the impact on the environment.
Our systems run on renewable energy, and we'll plant trees on your behalf just for using us.
Have any questions about EcoSend? Drop us a message and we'll be right with you.

In the meantime, don't forget to claim your free trial by clicking above!