We developed the Global Metrics site to show aggregate metrics across all websites using GoSquared Analytics.
Global Metrics gave a valuable sample of global website traffic — showing trends such as browser (Chrome, Safari, Firefox, Edge, etc), operating system (Mac, Windows, Linux, etc), and platform usage (e.g., phone, tablet, and desktop adoption).
Despite being a hugely popular part of the GoSquared site, we recently decided to hit pause on Global Metrics, though.
We thought it'd be helpful to share our reasoning, as it's never easy saying goodbye to something.
Good for privacy, bad for accurate reporting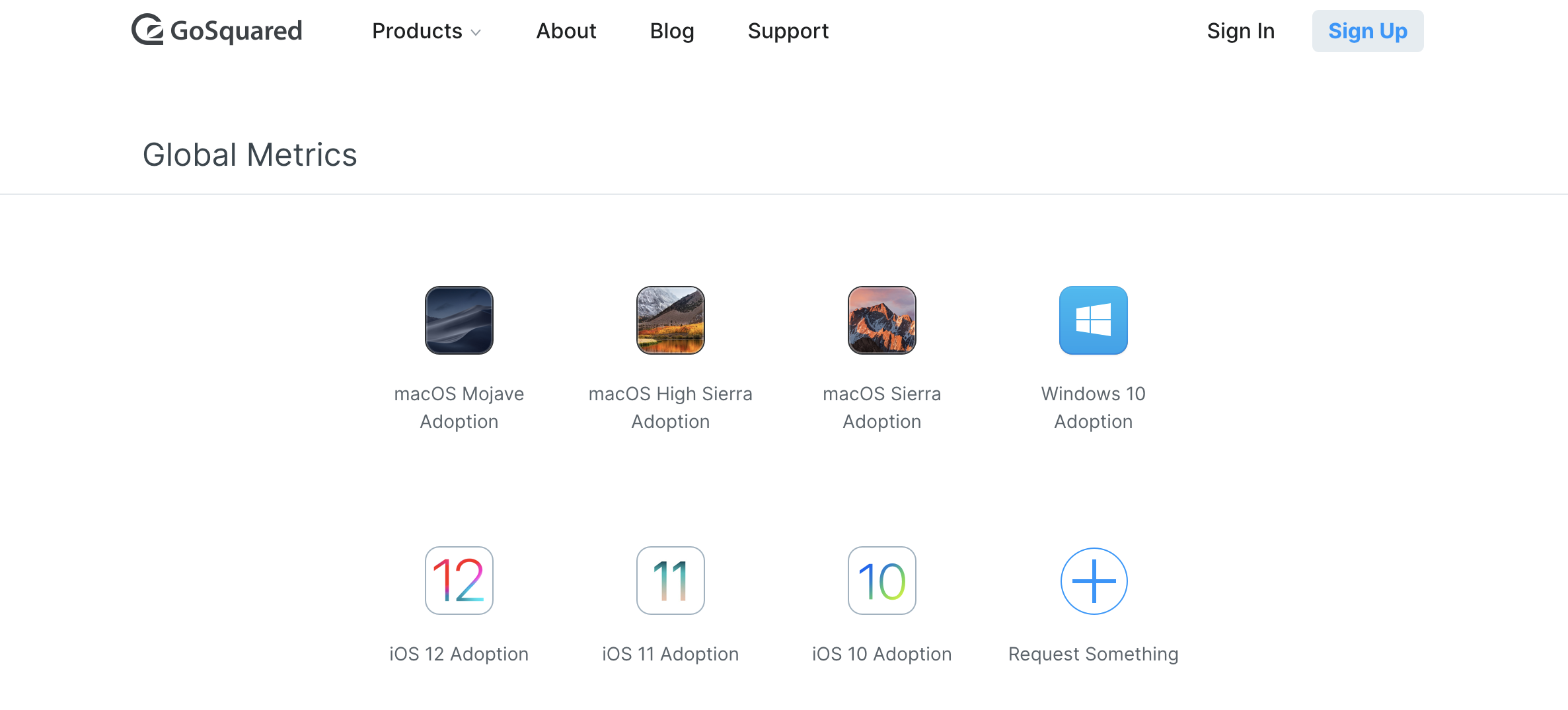 The primary reason for us ending Global Metrics in its current form: it's getting harder to accurately detect the kind of metrics we wanted to show.
Browsers are locking down the information they allow to be surfaced, for good reasons: a lot of attributes that used to be freely available to analytics tools have been used nefariously for unwanted tracking and privacy-encroaching purposes. We've always stood for privacy is everything we do, and we certainly would have no intention of working against these measures merely to report a different number.
The data for Global Metrics was becoming less accurate, and we didn't want to provide a misleading resource for others. For example, reporting on the latest browser versions is harder to report now — so showing a report of the adoption of the latest version(s) of the Safari web browser would be far less accurate than we'd feel comfortable with.
Less code, more focus
Another key attribute in our decision making around Global Metrics was the sheer number of projects we have running.
We serve thousands of businesses with millions of customers, with a suite of software tools used all over the world.
Every line of code, every server, ever project is another area we must think about, update, maintain, and support.
Right now, Global Metrics isn't core to our business, and it's a small but meaningful area of our codebase that we can switch off in order to focus our energy elsewhere.
Our goal is to make the best software in the world, and we know we've been spread too thin at times to achieve this.
We had a lot of fun building Global Metrics, and its been a valuable resource viewed by many thousands of people and utilised by countless journalists for reporting on web trends.
Thank you for your service, Global Metrics, we will miss you!
Another article you might find useful: A beginner's guide to web analytics and privacy
What's new at GoSquared?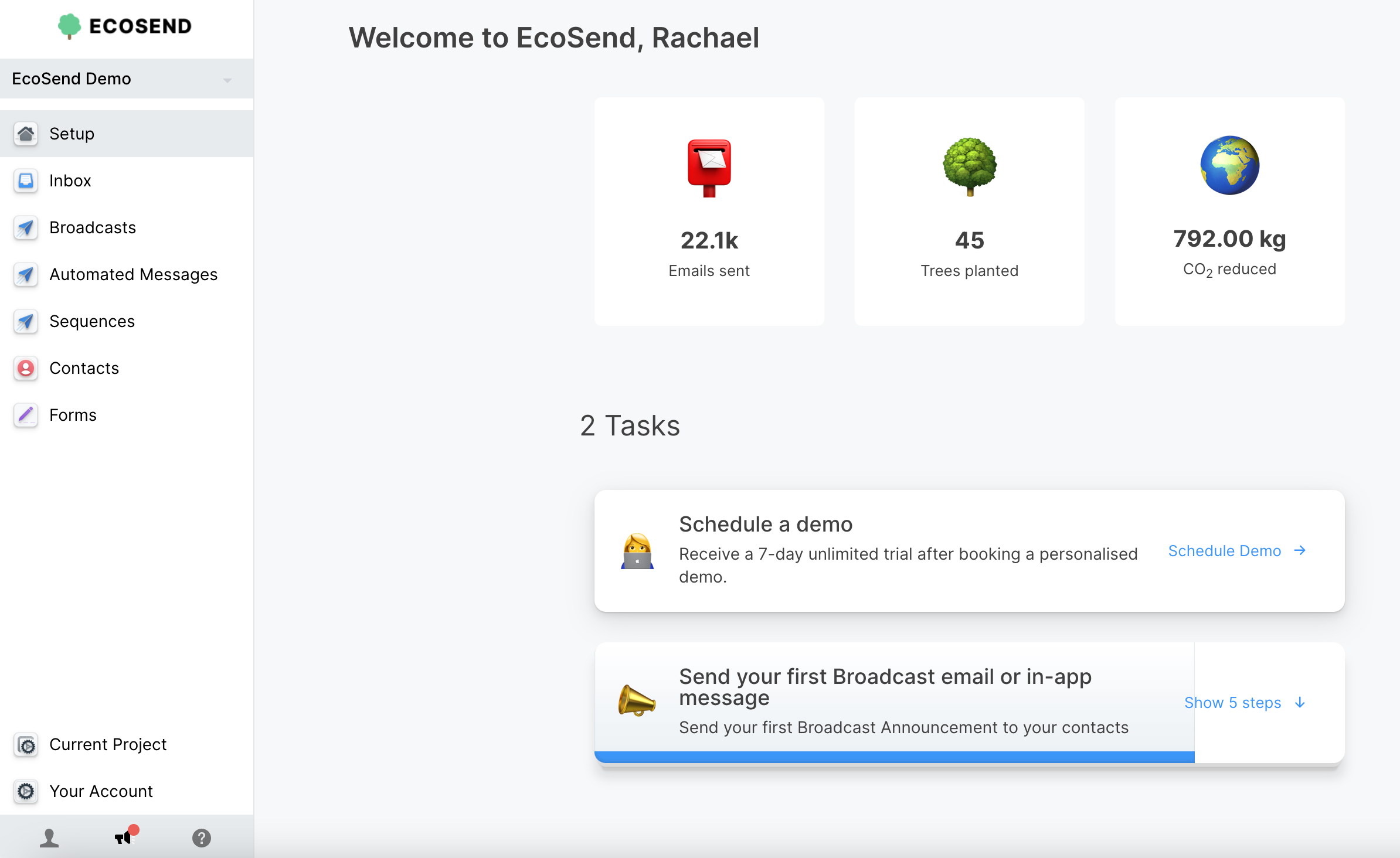 The end of Global Metrics certainly doesn't mean the end of new GoSquared features or even products.
Alongside our original core product Web Analytics, we recently launched EcoSend, which is the world's first sustainable email marketing tool.
If you're as interested in all things GoSquared, then please follow us on Twitter or sign up for our free newsletter.
Have anything else you'd like to talk to us about?
If you'd like to start a free trial of one of our products, or receive a product demo please drop us a message and we'll be with you shortly.