Getting up and running with a new API can be a daunting task. Recently we upgraded our documentation, to make sure that our customers have consistently up-to-date information with search and live examples built in. Today, we're going one step further by allowing you to import all of our API documentation into Postman.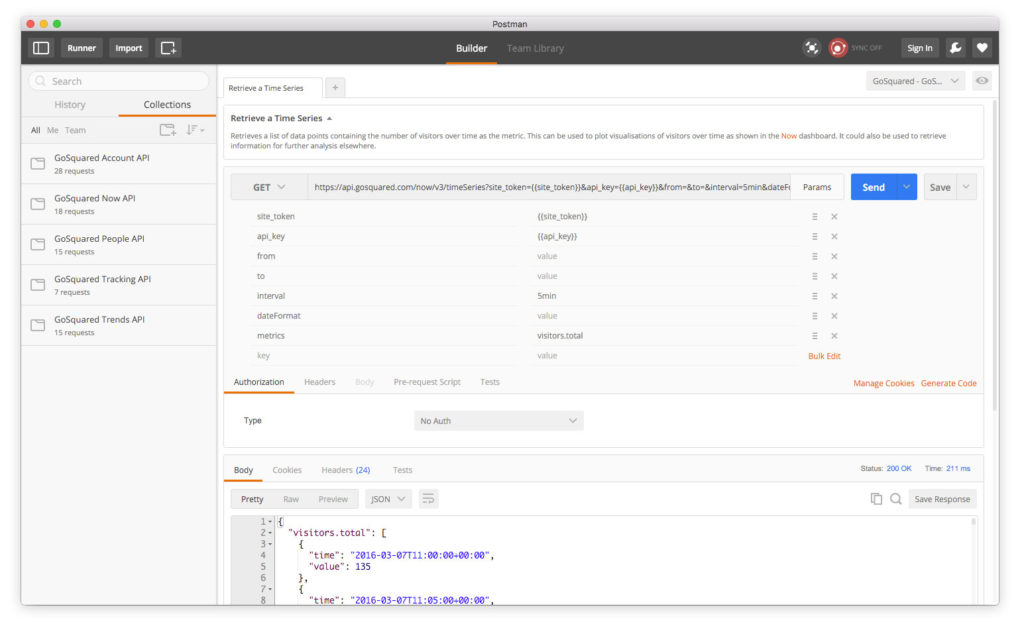 Supercharged API documentation
If you haven't heard of it before, Postman is a developer tool that allows you to test, organise and collaborate on API endpoints and collections. The dev team at GoSquared use Postman when developing our own APIs as well as when trying to understand and build workflows with others. Instead of wrestling with a long and complicated URL in your browser, you can use the friendly interface of Postman to play with an API and then save and share what you've built.
With the addition of a handy Run in Postman button to our own documentation, it is easy for anyone to import all of our documentation, endpoints and even your credentials into Postman.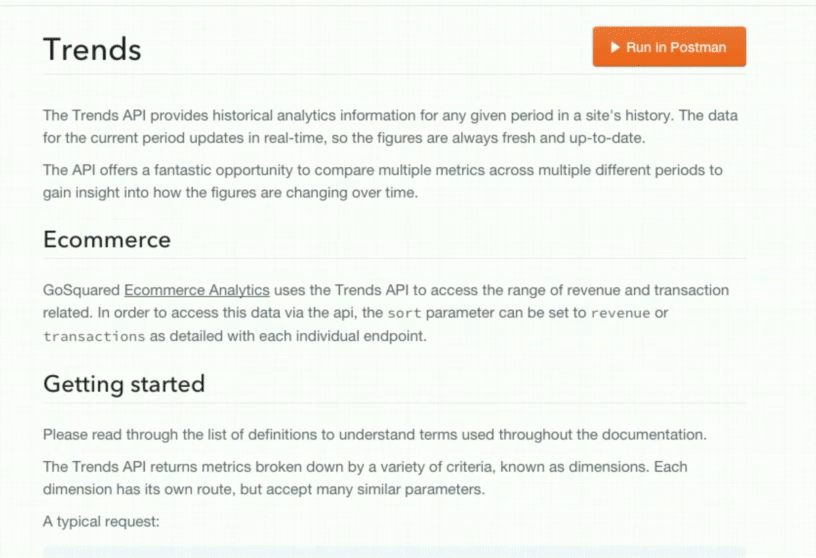 To get started head over to the GoSquared API Docs, pick the API your interested in and click the Run in Postman button. Happy hacking!