So you're spending money each month on an email marketing platform. For the likes of Mailchimp or HubSpot, we'd imagine that's quite a lot of $$$.
You're also putting time and effort into an email strategy, along with designing graphics and writing email copy.
Only, to get email subscribers to even see your campaigns, you rely on users entering their information into an email signup form.
There's just one problem here that we're seeing time and time again (even with major companies). That is a lack of email signup form visibility. 
It doesn't matter how amazing your email marketing campaigns are if nobody sees them. That just won't do if you want to make money with email marketing.
Is your email signup form more of a hidden asset instead of a revenue boosting asset?
Stick with this post like grilled cheese on a toastie, and we'll get your email marketing ROI maximised without having to spend lots of time or money to do so.
Why Does Your Email Signup Form Require High Visibility?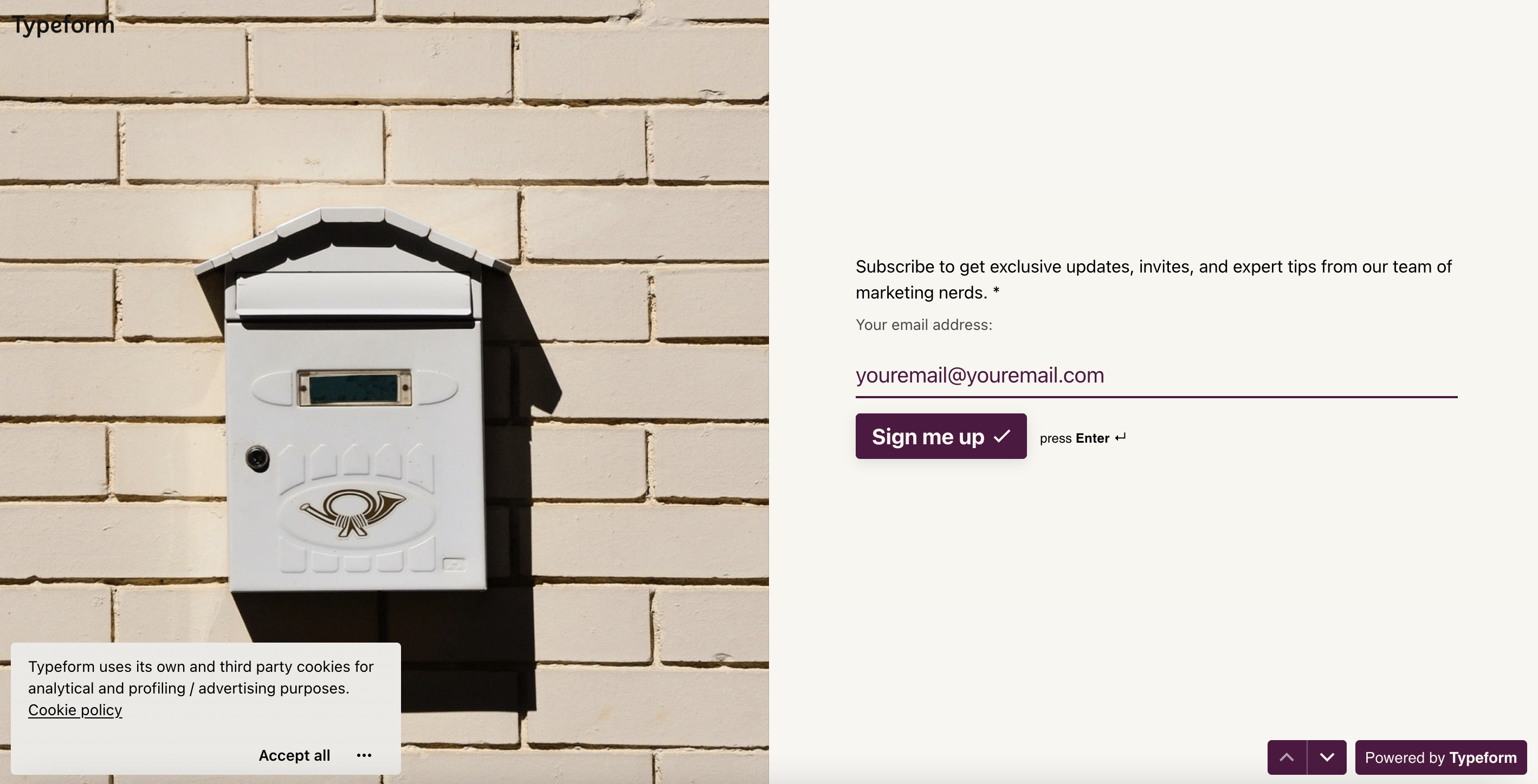 To improve email ROI – Email marketing can offer up an ROI of up to $45 per $1 spent. Statista also predicts email marketing will generate $17bn globally by 2030. But if you aren't getting enough subscribers due to a hidden or even non-existent email signup form, your business won't be getting a slice of the pie. 
To reduce churn – Email marketing is how to keep your customers engaged with your business, products and services. If the value of your product isn't being highlighted to them on a regular basis, this could increase the risk of churn. 
To make future product launches and updates a success – How businesses build anticipation or keep in contact with customers is mainly through email, since email lands directly in inboxes. This can't happen without a solid subscriber list. 
To build a valuable email list over the long term – It's a simple fact that not encouraging sign-ups of your emails and newsletter is missing opportunities to create a valuable list. Lists will not only be smaller but may have less engaged contacts on them.
How To Fix Your Email Signup Form Issues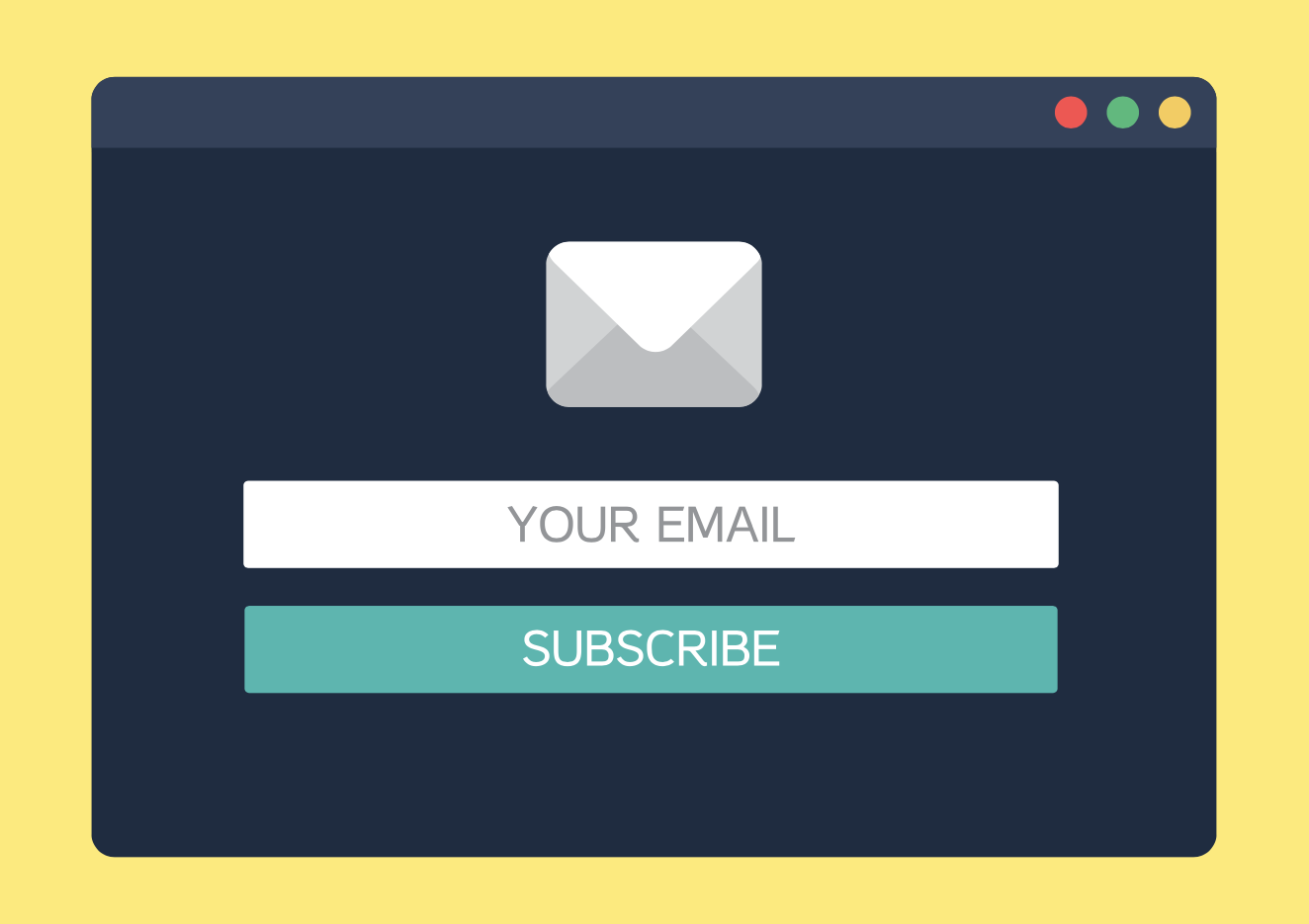 If you don't bring the issue of a lack of email signup form visibility to the relevant people's attention on your team it will never get fixed.
So if this applies to your business, make the following steps something you prioritise without delay. 
Make Sure You Have An Email Signup Form (And Check That It Works)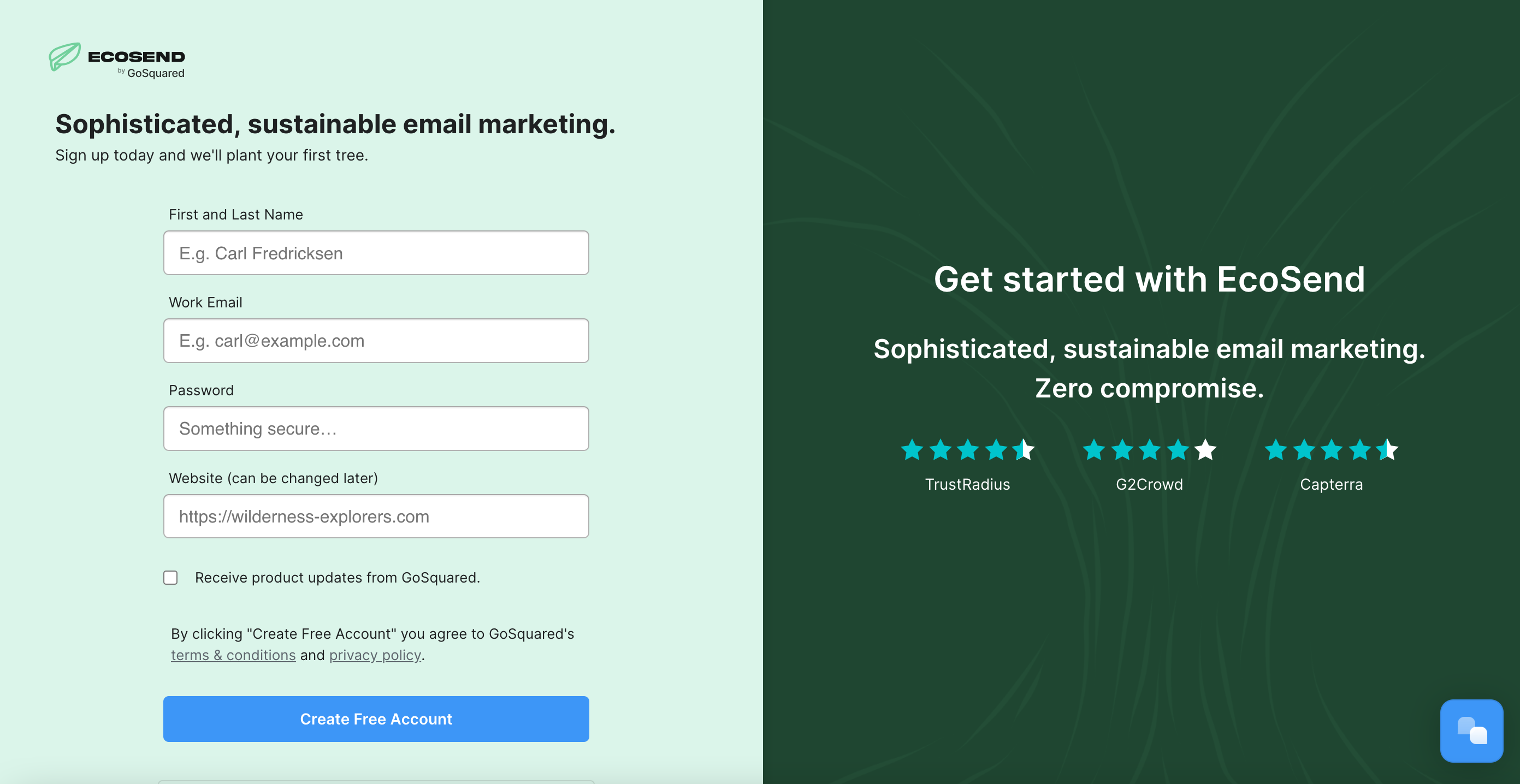 It sounds simple enough, but when was the last time you tested that your email signup form works? Or that you even have one?
Just like the rest of your website, things can break all the time without any notice. It's unlikely a potential customer will contact you to let you know your signup form is broken. All the while, you're losing out on gaining new email subscribers. 
Similar to scheduling SEO audits, perform regular audits of all growth strategies including your email signup forms. 
Place Your Email Signup Form In All The Right Places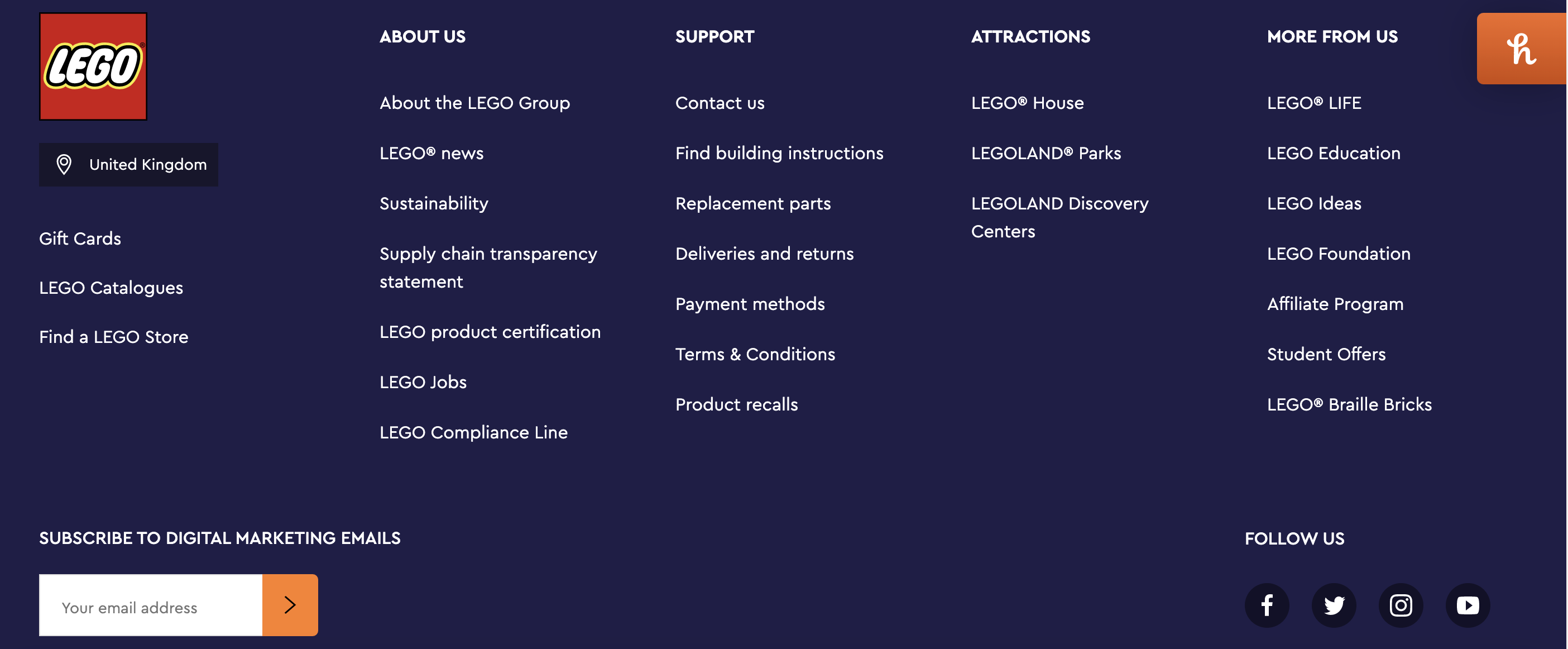 If a lack of form visibility is the reason your email list isn't getting enough subscribers, it makes sense to focus on said form visibility.
Some common places to put an email signup form include:
Website footers
Exit popups
Social media
Blog post links
Dedicated landing page
QR codes placed in any physical spaces/event literature to capture in-person signups
Plus any other logical places that may apply to your product, service or industry type. Don't be shy! You have to both ask and prompt users for them to take action.
It's also a good idea to use heatmap tools (such as Hotjar) to see how users navigate your page. As you might expect, it doesn't make sense to have any important website features such as a signup form in inconspicuous places.
That's why pop-ups and other strategies may be needed in addition to placing a form in a footer. 
Also, work together as a team to ensure there's a solid effort going on to increase email signup form visibility. This includes any designers, developers, marketers etc. 
P.S: While you're here, why not sign up to the GoSquared email list? 💡✉️
Continue To Test Your Forms & Monitor Their Location On The Web

Your email signup form might look great now. But as we all know, it only takes one bug in the code to derail things.  
In the above image, you can see a lack of metadata makes even the Chanel newsletter form look less than enticing on the SERPs.
Use email marketing software such as GoSquared Engage to measure new email signups. If you suddenly notice a drop in new users, you need to investigate the cause. We recommend checking each email signup form source or location regularly.
Keep your website updated regularly, and don't let your form slip to the back burner again.
Maintaining a sharp focus will ensure your email ROI is as high as it should be, especially if you pair lots of engaged subscribers with beautifully tailored campaigns! 
GoSquared Engage – Try Our Email Marketing Platform For Free Today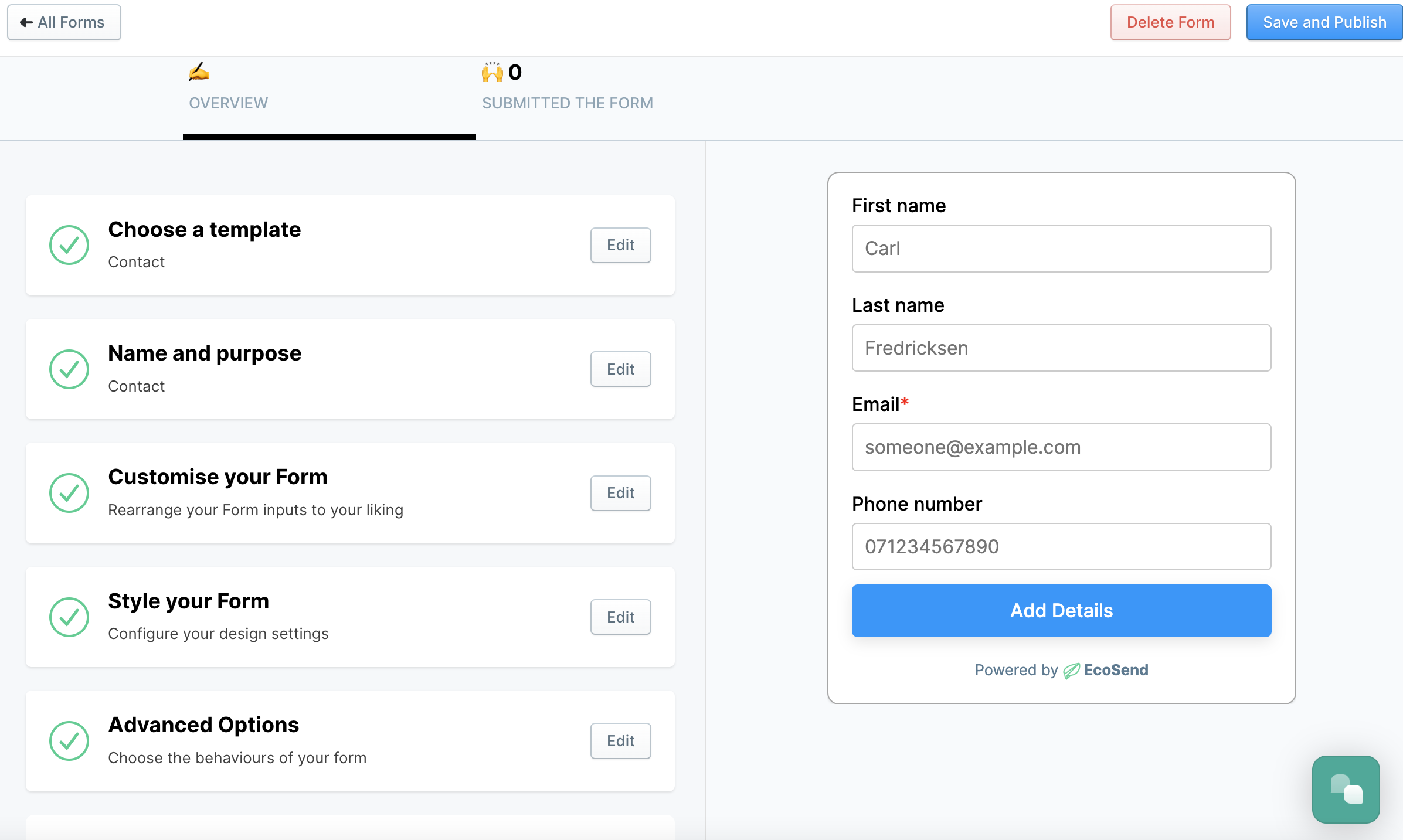 Now you have highly visible signup forms, you should hopefully see those subscriber counts soar.
Dazzle your subscribers with unmissable email marketing campaigns when you try GoSquared Engage. As you can see in the above image, you can also create amazing custom forms with Engage too!  
Sign up for GoSquared Engaged and start your free trial today.
Or want to chat with us about your email marketing requirements? Drop us a message and we'll be right with you.