2022 has been the biggest year of change for GoSquared in our sixteen year history.
We've had our best months ever for revenue. We've introduced a handful of significant new features. We've become a member of the Good Business Charter and supporters of Terra Carta.
We've transformed our focus around one of our most important values: caring for the climate. We've created a new podcast with eight episodes and counting. And we've introduced a whole new product, EcoSend.
If you're interested, let's dive into the details of 2022…
Product Evolution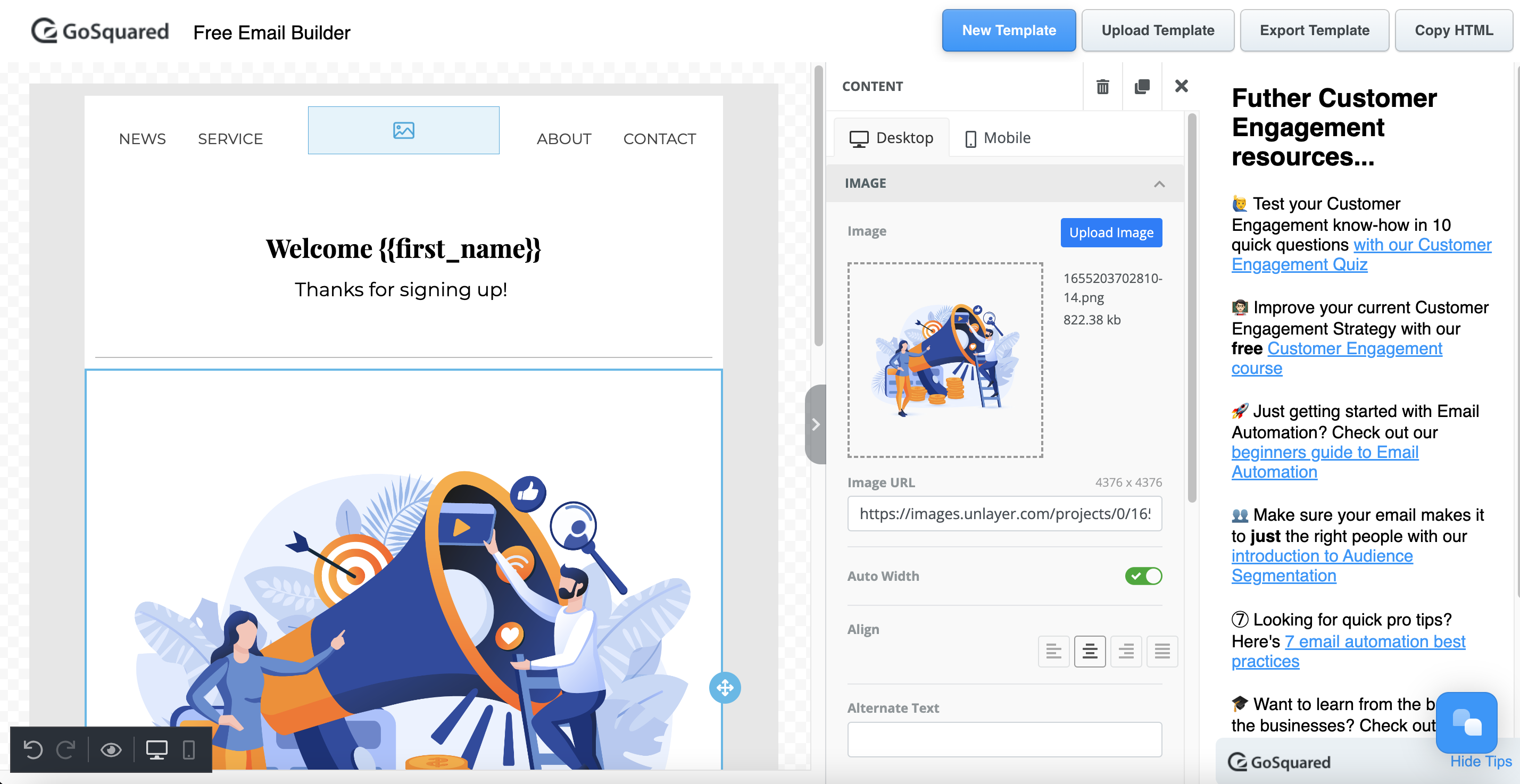 This year we've been busy on many changes under the hood, while delivering some of our best features yet for GoSquared Engage. Here are a few of the highlights:
Playbooks — send your next email campaign in just a few clicks, with prebuilt playbooks for popular campaigns, including segmentation, timing, automation, and even copy written for you.
HTML Email Builder — easily create beautiful emails without needing to write any code.
Engage Reports — a daily summary of how your campaigns are performing, on your desk every morning.
Email and in-app messaging — send your next campaign via email, send via in-app message, or send via both, to reach your audience wherever they are.
Climate Revolution
Our focus on climate has led us down a new path which is leading to our most significant updates yet. We want to see a world where everyone is conscious of their environmental impact — in everything they do, buy, and interact with.
It seems software is still being overlooked as part of this, despite, according to a recent report, our devices and the services they use contribute as much as the airline industry when it comes to greenhouse gas emissions.
We want to see the world of software get cleaner, and so we're leading the way with our new product, EcoSend: the climate conscious email marketing platform.
It's easy to forget that the software we use is running on servers in data centres around the world, travelling through countless technologies all consuming energy, much of which is not renewable.
Learn more about what we're doing with EcoSend
Putting The Climate Front And Centre
We're making the climate a top priority with everything we do at GoSquared. And to underscore our dedication, we've joined the Good Business Charter, an accreditation that recognises businesses in the UK who are adopting responsible business practices. We've also become supporters of Terra Carta, where we are committing to putting nature, people and planet at the centre of the business.
We've also begun a significant effort to offset our carbon emissions, and to help our customers do the same, by planting our first 2,000 trees around the world through Tree Nation.
Explore the GoSquared forest on Tree Nation
EcoSend Podcast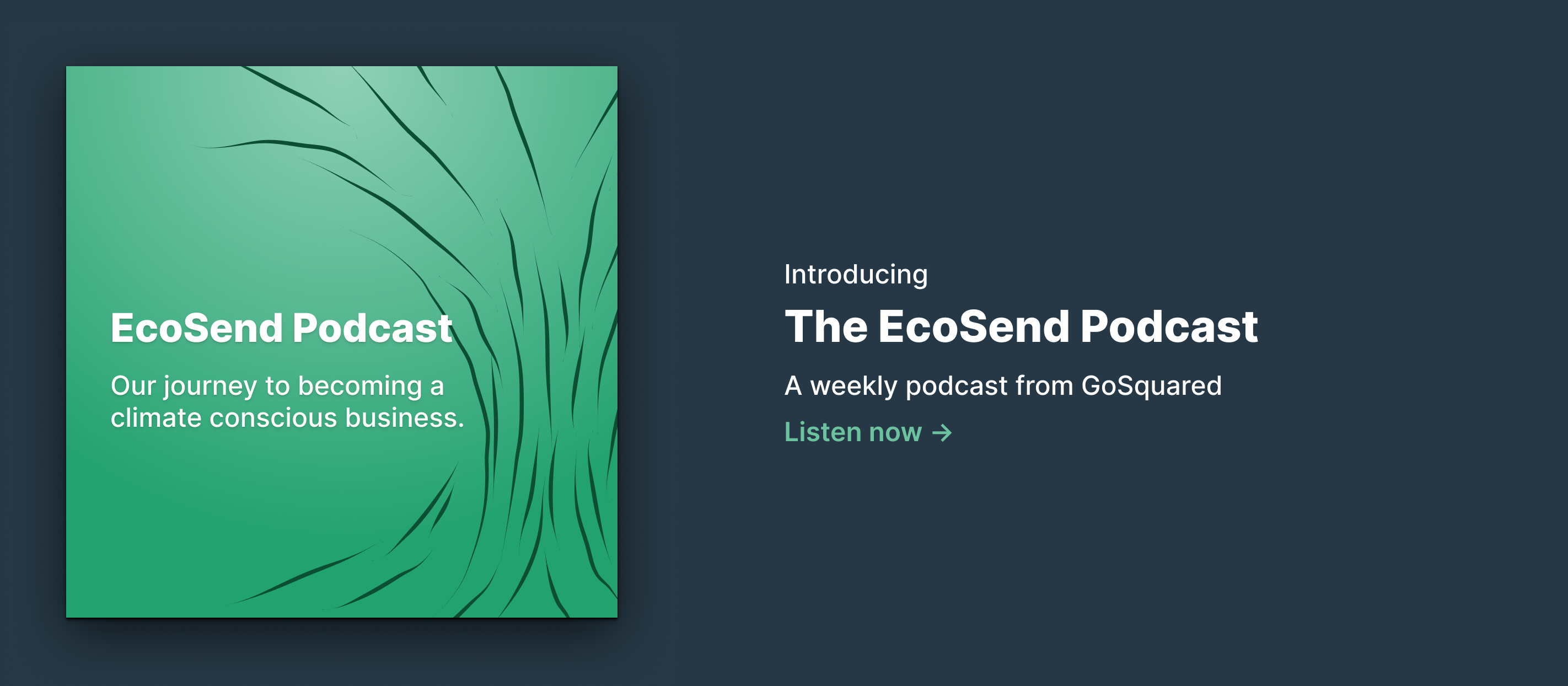 We are continuously learning about how we can make the world a little bit better. Most of what we are learning is coming from conversations with other wonderfully smart people, and earlier this year we started to record these conversations and turn them into a podcast: the EcoSend Podcast.
We've now shared our first season of the EcoSend Podcast, with inspiring conversations with other business leaders, climate philanthropists, and innovative marketing professionals.
If you haven't already, you can listen to the show on all major podcast platforms.
Thank You
A huge thank you to some of our most visionary customers including Flairbox, OnHand, and Salanga for betting on us with EcoSend and joining us on this journey.
Thank you to our small and mighty team for having an incredibly outsized impact on the world, and thank you to everyone who supports us at GoSquared either by using our products or by reading what we're saying.
We're thrilled about our growth, success, and focus this year, but we couldn't be more excited for 2023 as we continue our mission to make the world of email marketing cleaner.