Ask yourself this million dollar question: Is your business hitting its objectives right now?
If not, instead of making a million changes to your products, redesigning your website or going on a self discovery retreat – it could be time to scale up your customer engagement strategy instead.
Think about it. Your customers are your business. But all too often, brands don't engage with customers in a way that feels natural or genuine. In today's digital world, many brands don't know how to offer a seamless service when customers reach out to them across different platforms either.
Engaging with customers is about getting to know them on a deeper level, rather than just speaking at them as if you're only person in the room. In fact, many of the challenges businesses have can often be traced back to a lack of real engagement with their customers.
So how do you know if it's time to step your customer engagement up a gear, and how do you go about it? Here's the lowdown.
What is customer engagement?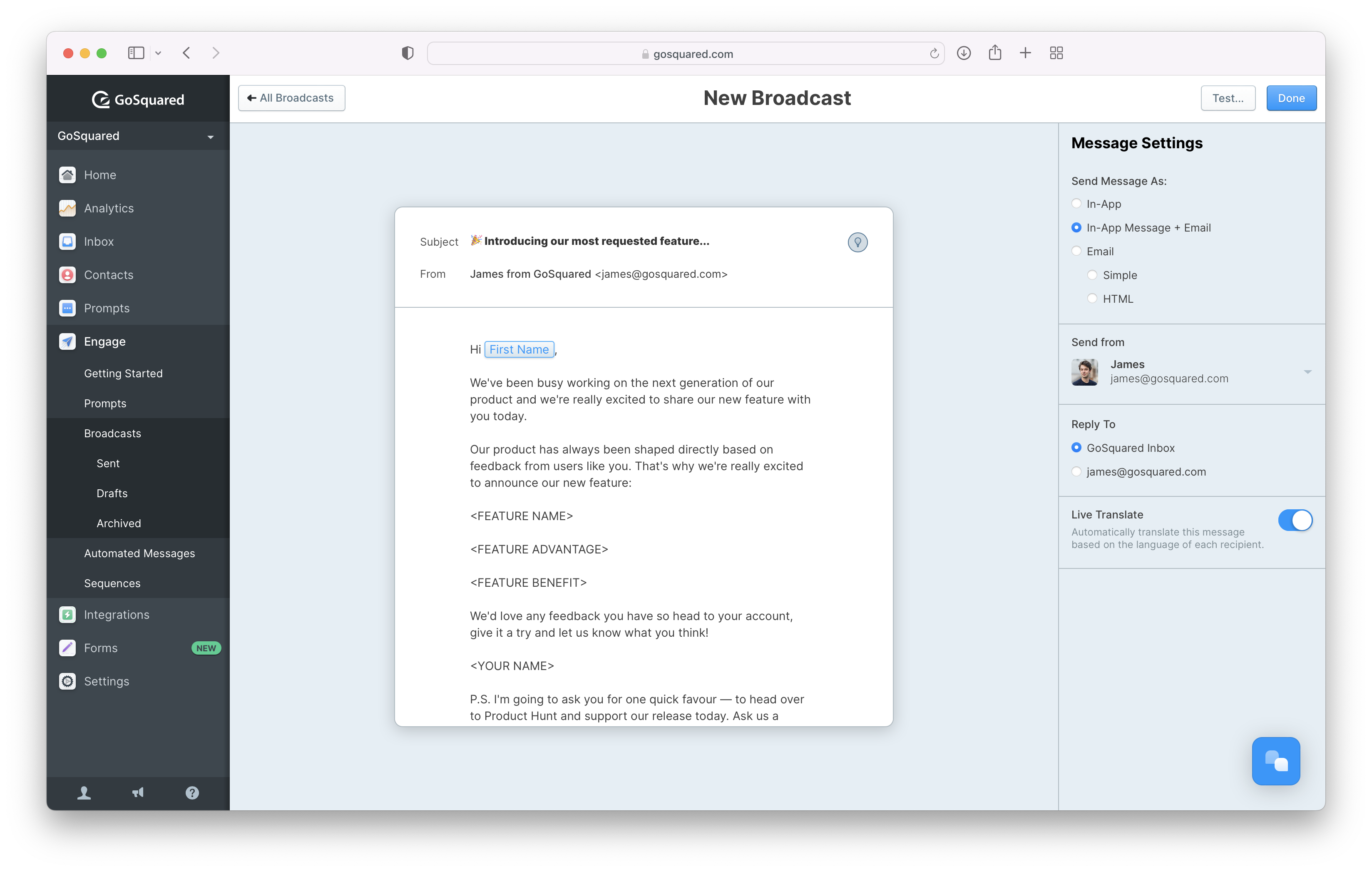 Customer engagement measures the relationship you have with your customers. It uses various techniques to let them know their custom is valuable to you. Plus that you understand their personal needs as a customer, rather than treating them as just another number.
Think of customer engagement as akin to giving a concierge-like service to your users. So when they reach out to you, or likewise, when you reach out to them – interactions feel personalised, tailored and informed.
In return, your customers also build a personal affiliation with your company. They know you're listening to what they want, and they reward you for it through repeat purchases, amazing user-generated content and ultimately, loyalty to your brand.
New to customer engagement? Do not pass go or collect your $200 until you've read our ultimate guide to customer engagement. We also have a free customer engagement course you might enjoy too!
5 warning signs your customer engagement strategy needs scaling up
Growth cannot happen in any context unless we address any underlying weaknesses.
First of all, any business which is actively practising customer engagement should pat itself on the back, as many businesses are yet to fully realise its amazing potential. But even if you are tuned in as brand, that doesn't mean a little work isn't needed to refine your customer engagement strategy so that it is as powerful as can be.
You may have noticed your churn rate is a little high all of a sudden. New product launches may not generate the buzz you hoped for. Or customer feedback may have taken a nosedive – every business will have its unique challenges. However, customer engagement is about getting the balance to swing back in your favour.
As providers of a leading customer engagement platform here at GoSquared, take note of any of the following signs things need to change, as it could mean your current customer strategy needs to go back to the drawing board.
Sign #1 – Your business has rapidly grown or changed since you first launched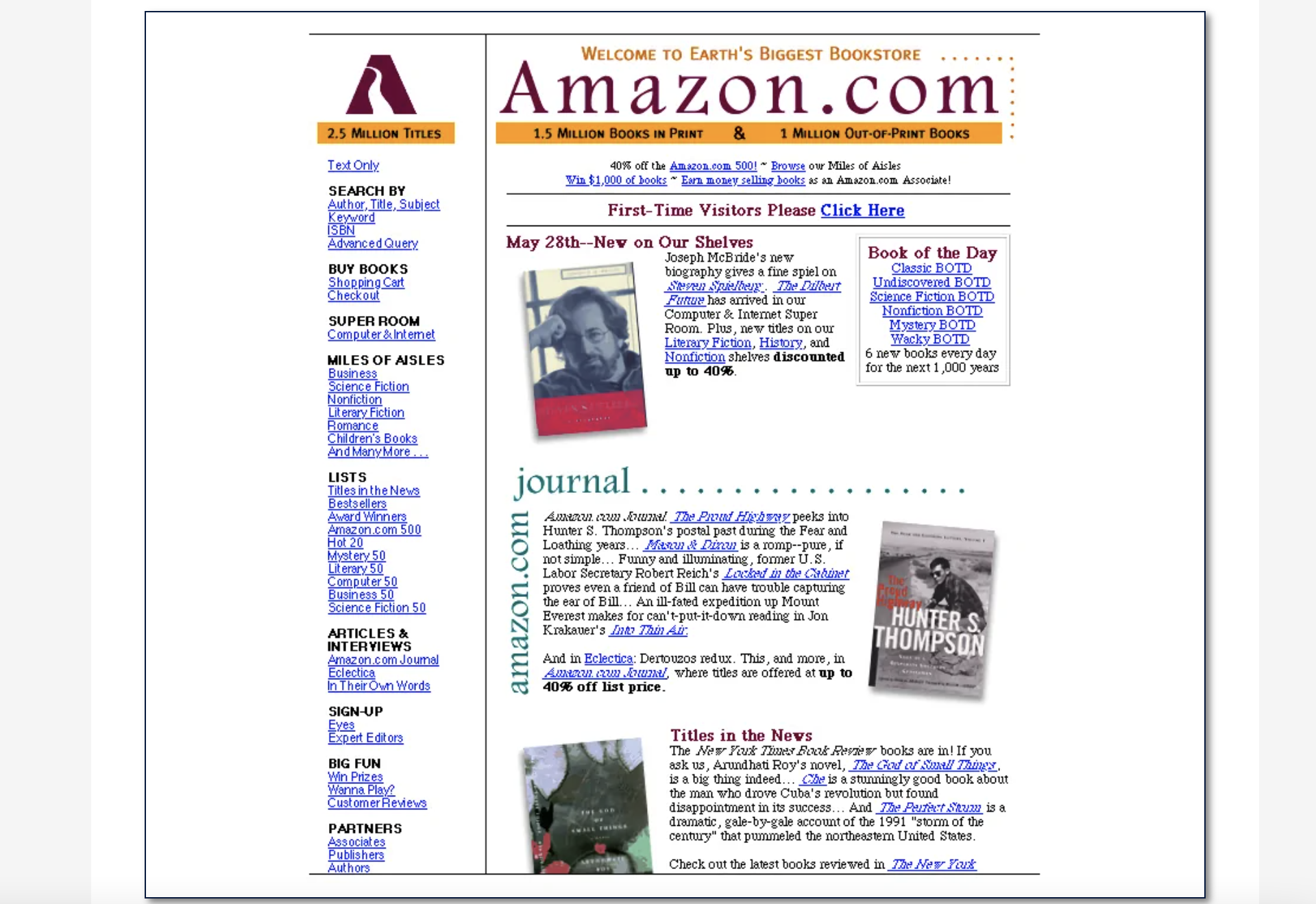 'We're going to need a bigger boat' may be a classic movie line from Jaws, but the sentiment also holds relevance to businesses that have changed or adapted over time.
As you've learned more about your business model, adapted it, and ultimately scaled your audience, how you engage with your customers must also keep pace.
Maybe when you started, you were relying on the good old business card to attract customers. But it could also be the case you're using old sales techniques or even software that no longer fits where you're at now, let alone where you want to be in the future.
Without any customers, you don't have a business. So don't be afraid to try new things, especially if you know you're not meeting your objectives.
That's not to say you have to let go of what makes you unique. But by the same token, you have to move with where your business is at.
Sign #2 – You want to improve customer loyalty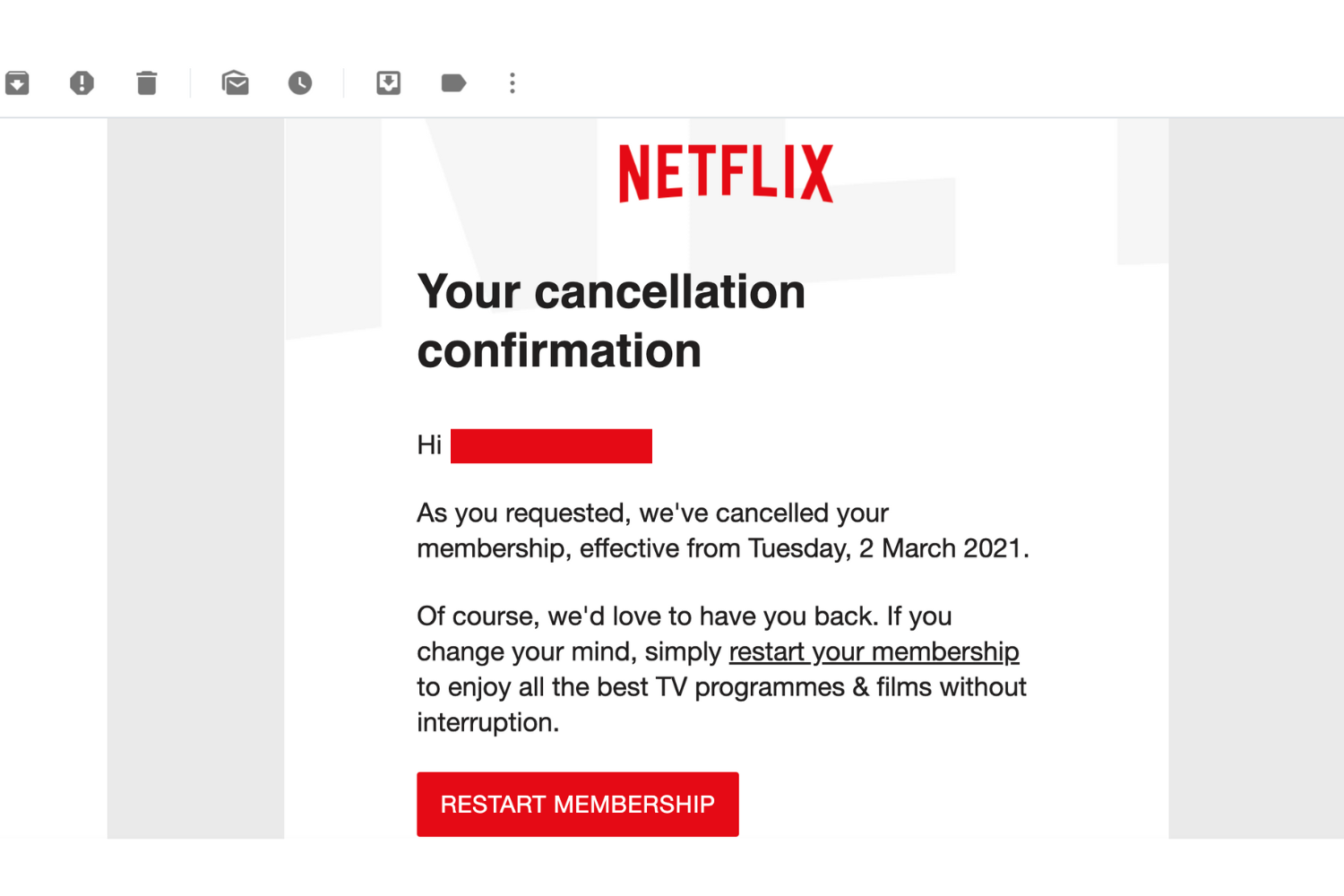 Your customers have a lot of choices. Some may even say too many choices in this golden age of Google. But, one thing to remember is that users are quick to unsubscribe if you no longer meet their needs.
For subscription based businesses, this couldn't be a truer statement. Whether its Netflix or a gym we never visit (despite how we may portray ourselves on Instagram) – don't assume your brand name alone is enough to carry you through when you no longer meet your users' needs.
Businesses that can't seem to retain customers, or encourage higher spending need to act now. Getting into the minds of users' wants and needs through customer engagement is always going to be the best solution on the table.
With customer engagement, you aren't making assumptions and hoping for the best. You're demonstrating you care about your customers, that you're here to listen and to ensure they are getting from you what they want. What they really really want, as declared by a certain band in the 90s, you may just recall.
They made a good point though! Your customers will give you all the clues you need if only you reach out to them and actually listen. When customers feel listened to, they are more likely to become loyal.
Enjoying this post so far? ➡️ Subscribe to the FREE GoSquared newsletter to learn more about how to turn your visitors into customers. 🔥✉️
Sign #3 – You want to reduce churn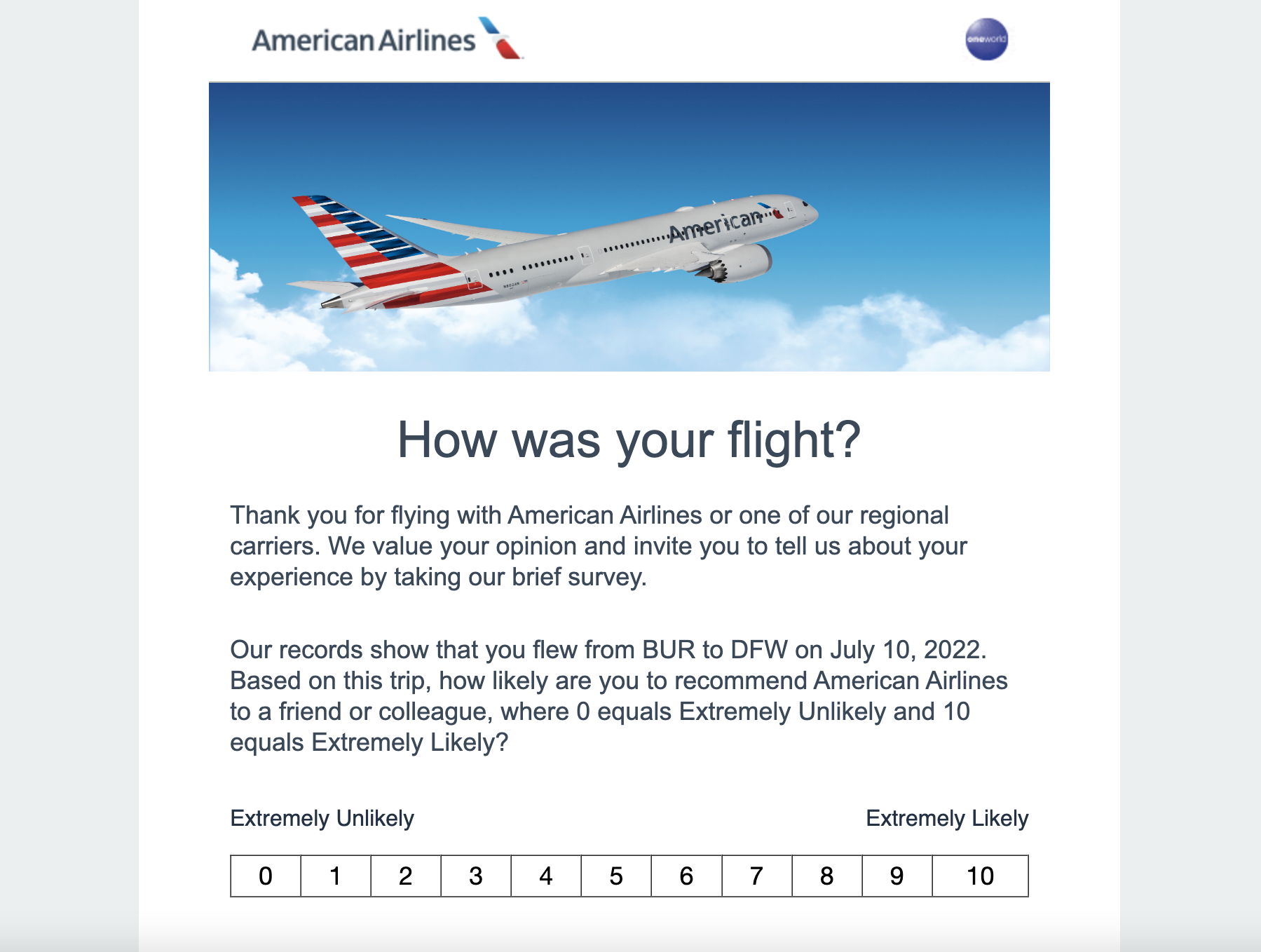 Churn measures customers who have stopped using your product.
As we've previously identified here at GoSquared, 96% of customers won't let you know anything is wrong when they are unhappy with your product or service. Instead, they'll just quietly pack up and move over to a competitor.
You might think the writing is on the wall, but this couldn't be further from the case if you've mastered your customer engagement.
With customer engagement you can re-engage your clients and most importantly in terms of churn, identify any sources of friction.
But how do you know which customers are at risk of leaving, if you don't even know they're unhappy in the first place?
It could be that you haven't thought to ask. Maybe you're afraid to because you're scared of the answer. But what's even scarier is having people leave en-masse, without a clue as to why.
At a time when airports are in turmoil across the globe, American Airlines aren't afraid to reach out to find out what customers think of their service, featuring a clever use of the net promoter score technique, we might add. The wording says it all with 'we value your opinion'.
However, they also give an opportunity to write out some further feedback, where customer representatives can then contact customers if needs be. This is handy should anyone report a bad experience with the company that could jeopardise any future custom with AA.
It's brave, it's bold, but most importantly: it's customer engagement!
Sign #4 – You want to distinguish your brand from your competitors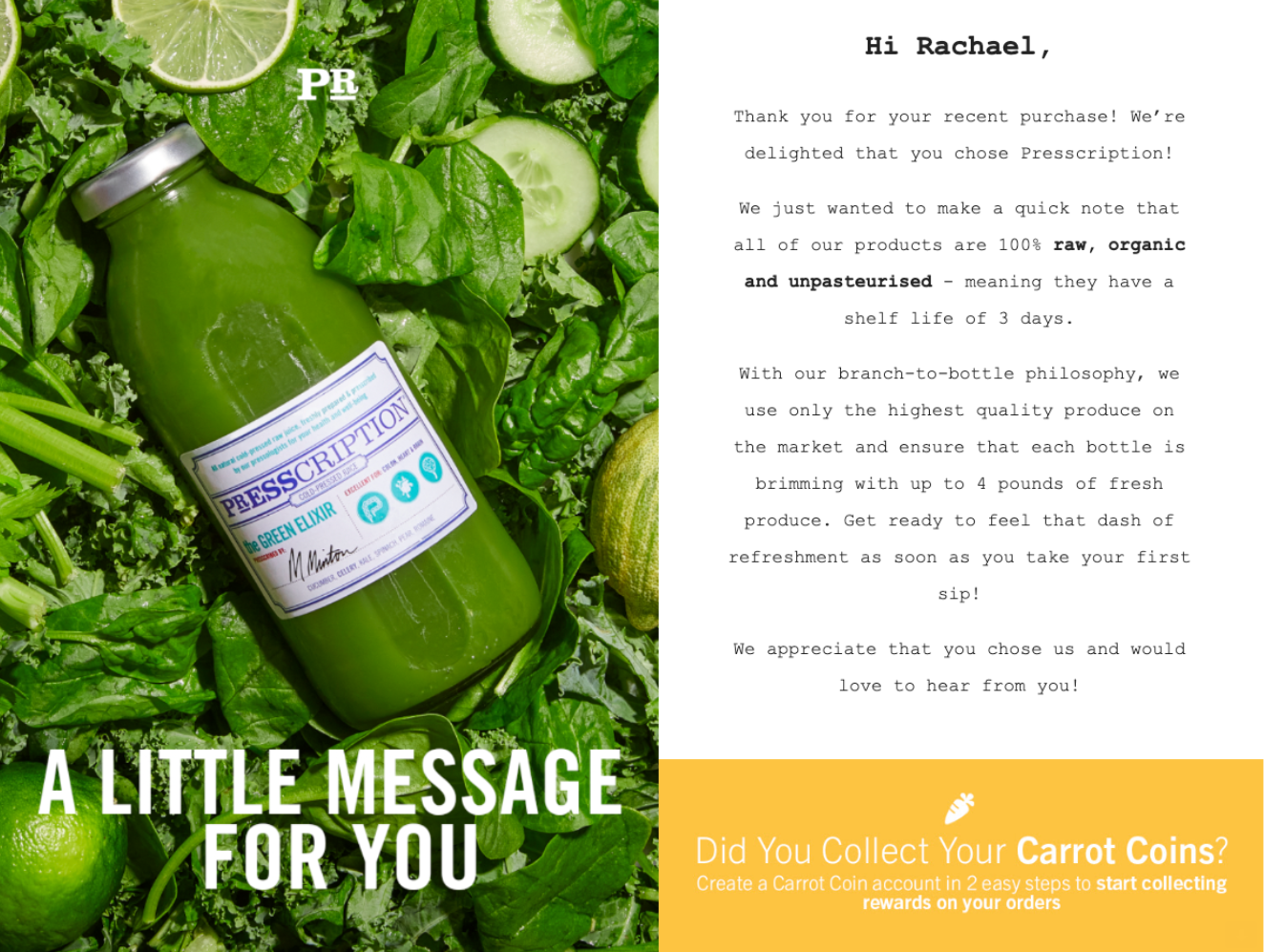 Any business can send out a bunch of generic, one-size-fits-all emails to customers on its database – and they do. Whether you've signed up to a company's marketing, bought a product or merely breathed it seems – the inbox fillers keep on coming.
The problem is, most of the time this is connecting rather than engaging with your customers.
If this sounds familiar, you might not be aware of customer engagement as a concept. Brands which use customer engagement look to build meaningful relationships with their customers, which is more likely to result in customer loyalty.
So whether your business sells software or sandwiches – it's time to make the conversion two dimensional through customer engagement.
See above with this highly engaging email from Presscription. They don't just email you to tell you 'your order is on the way' with nothing but an order tracking code for company like so many ecommerce companies these days.
Instead, you get a personal introduction along with a recap of benefits to be enjoyed from their products to build anticipation. There's even a reward scheme mentioned at the end, which again is another fantastic customer engagement technique.
They take the time to go that extra mile rather than dropping the ball as soon as a purchase is made.
Sign #5 – You want to future proof your business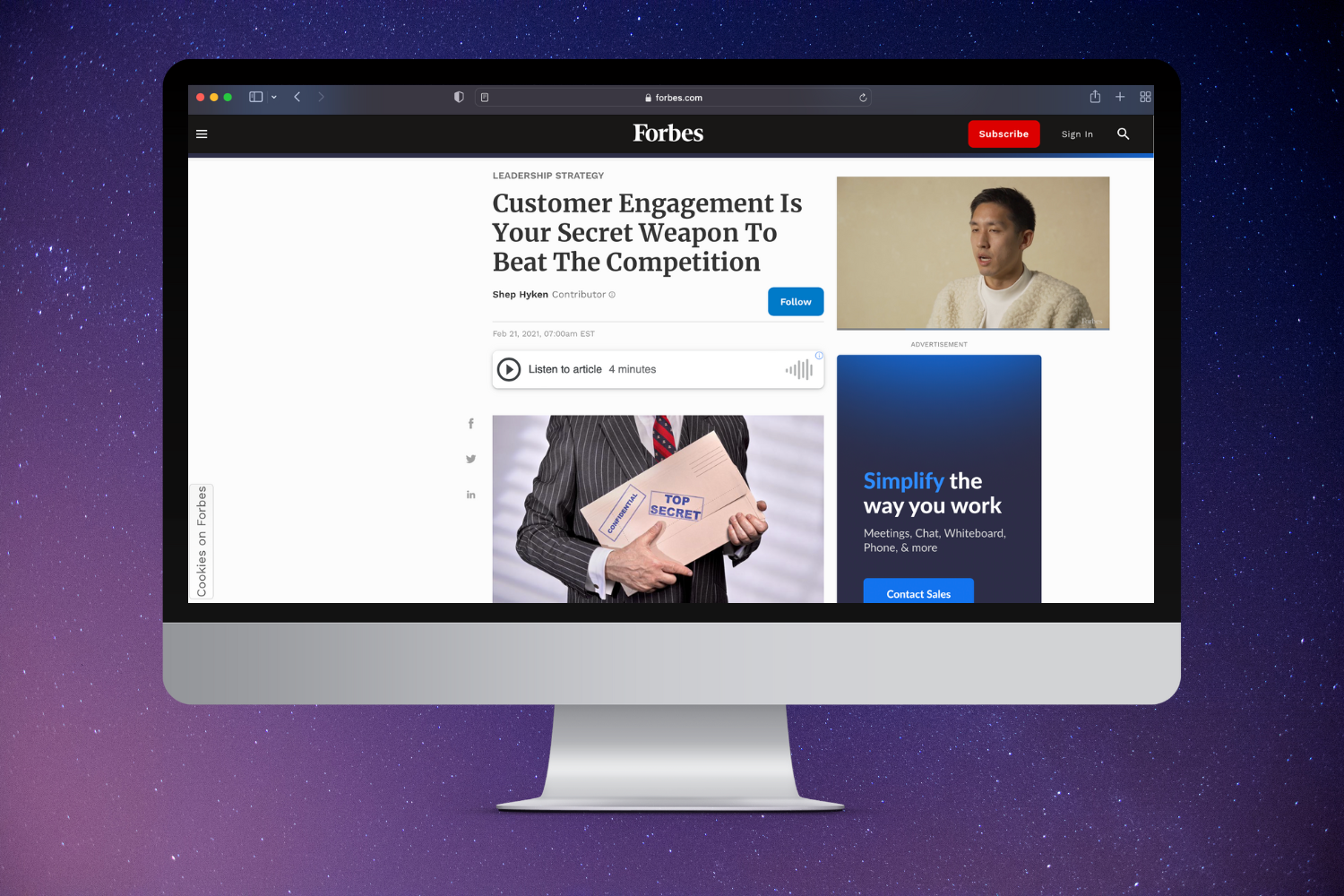 Customer engagement solves the problem of disconnected communication. When apps and data sets are disjointed, it creates a fragmented experiment that can be very frustrating for customers.
For instance, when a customer uses live chat to engage with a company, only for them to have to call them up to solve the issue and repeat everything from the start – it feels like more this classic episode of Fonejacker, rather than dealing with a legitimate company.
Such interactions may be easy to overlook as a business. But to your customer, it tells them that you don't care enough to simplify the journey. Likewise, that you don't know which aspects of your business are deeply frustrating. Only, you would know if you engaged with your customers!
Forbes has also published several articles on customer engagement, previously announcing customer engagement is your 'secret weapon to beat the competition'.
Furthermore, in a recent article entitled 'The rise of the customer engagement platform', author Daniel Newman states customer engagement platforms allow businesses to reach customers wherever they may hang out, whether it's on their live chat, social media or email.
He adds: "If the customer starts shopping on an app and then moves to their laptop, the customer should be able to check out seamlessly. No more poorly aimed sales emails. No more poorly answered customer support chats. Just a single, seamless communication with every customer, every time."
So for any business that knows it can do better, and furthermore, needs to in order to future proof its offerings, now is the time to invest in customer engagement.
Discover: Audience segmentation – the beginner's guide
How to scale your customer engagement strategy
If the way you reach out to customers isn't creating a satisfactory experience and doesn't drive results for your business, it's a clear sign something need to change.
Here are some of the easiest ways to turn things around for the better, so you can master customer engagement once and for all.
Be honest about what's not working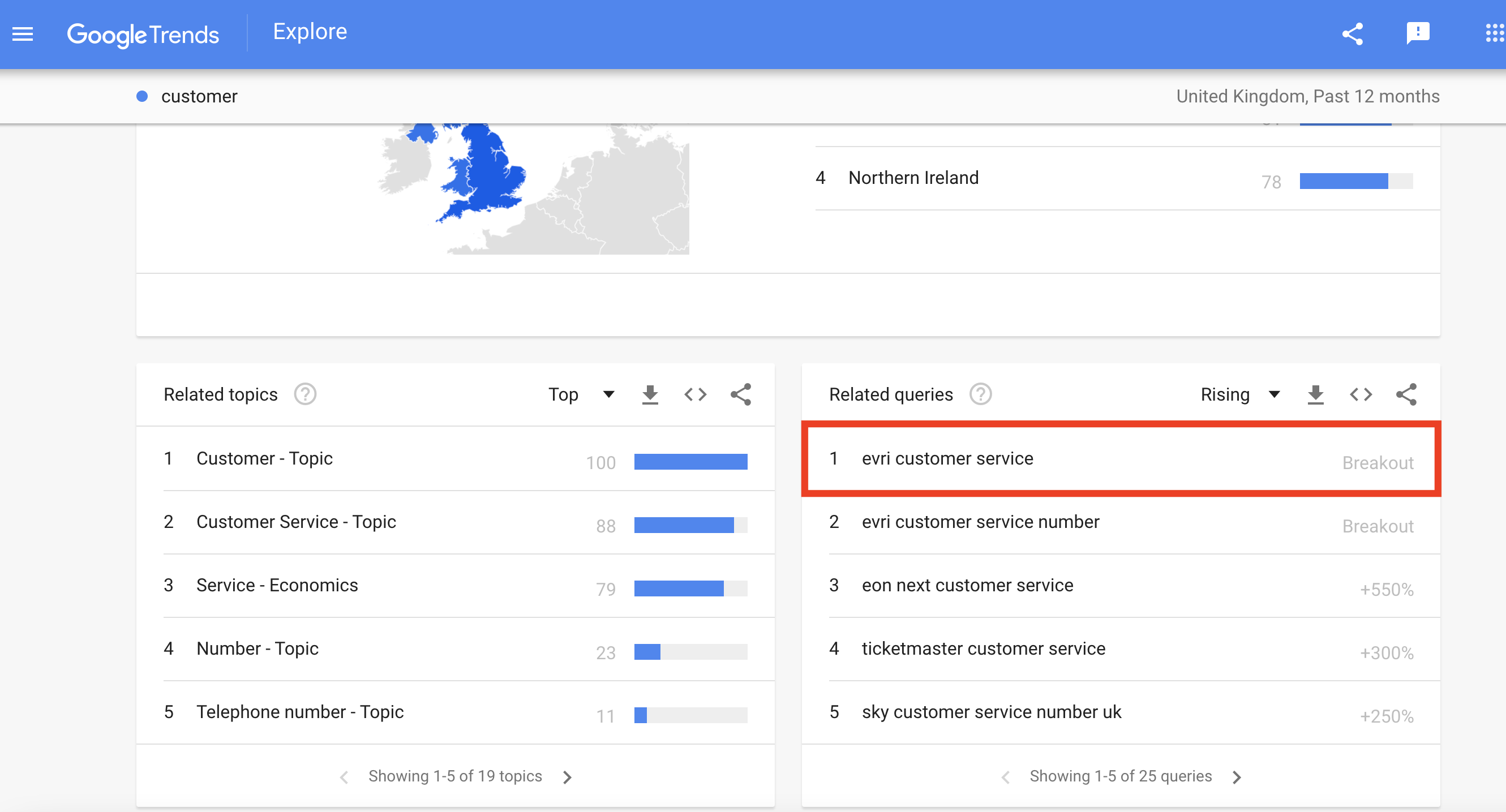 No business can make meaningful changes unless it is honest about its faults.
A common scenario we can all relate to looks like this: You've had a terrible experience with a brand – any brand. They don't respond to emails or phone calls, so you end up having to reach out to them on Twitter. You then have to give them an autobiography's worth of information, just for them to be able to help you with your issue. If that's not bad enough, there's then no follow up on other channels as they promised. So you go back to Twitter, and it's now a different customer service agent, where you have to repeat everything once more.
You can't help but notice a huge difference between the attitude and overall approach of when they were trying to sell you something, versus when there's a problem.
These difficult and often confronting conversions need to be had to be able to find ways to fix them – and we do mean fix instead of try to patch things over.
See what we mean in the above image. Hermes rebranded to 'Evri' in a bid to leave its reputation for poor customer service behind. However, just a few months in, Google Trends shows that Evri is a breakout trend in relation to the entire 'customer service' keyword in the UK. We know the vast majority of people don't contact customer service just to say they had a great experience. You do the math.
Poorly handled customer complaints are by far the only reason a customer engagement strategy needs work. But, it is a common example of something we can all relate to that can seriously damage the reputation of a company.
Honestly really is the best policy. But instead of fancy rebrands or other 'clever' tactics, all your customers really want is for you to engage with them and respond accordingly.
Give your customers what they want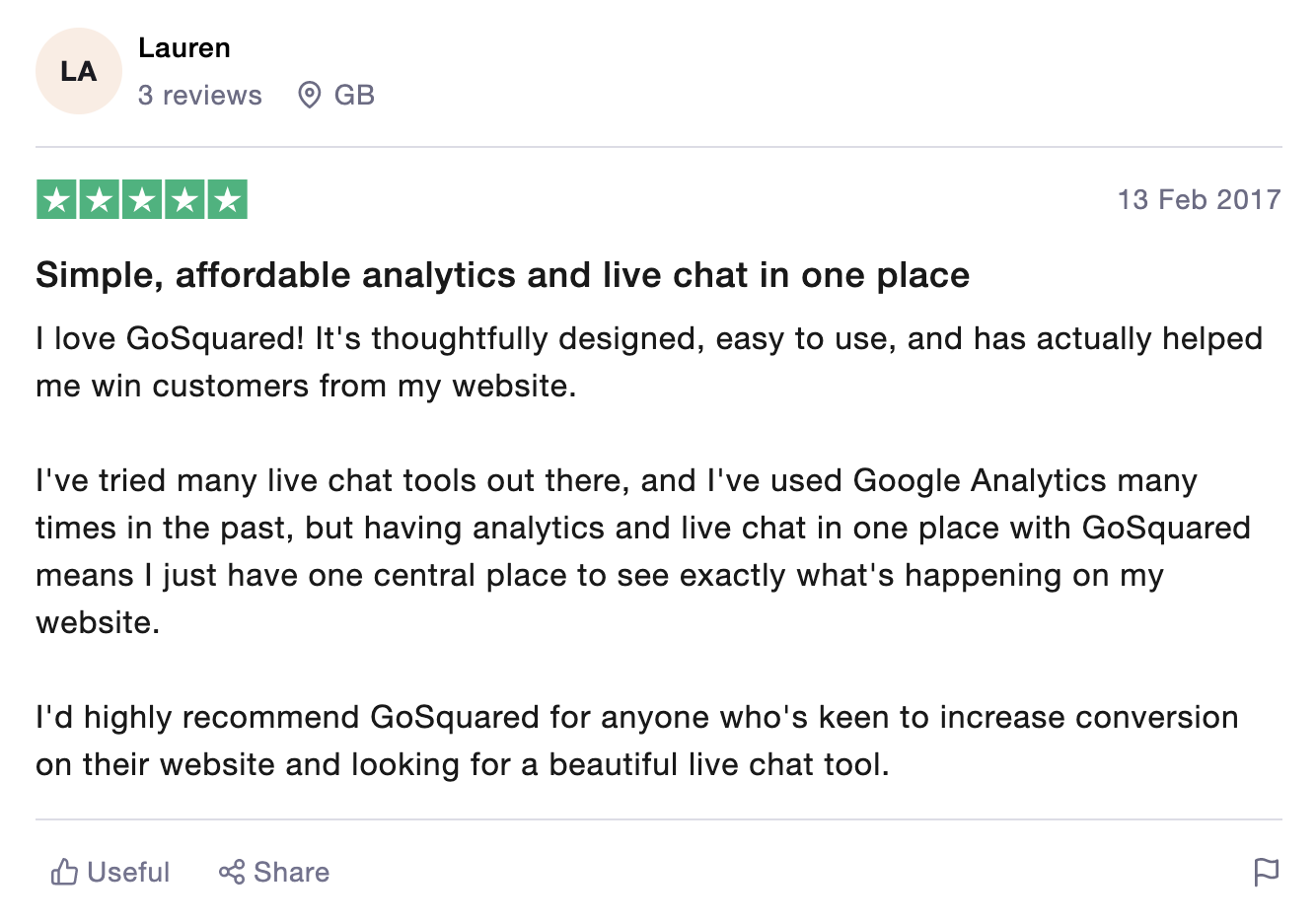 It's a simple fact that when we get what we want, we like it. So why do brands so often try to reinvent the wheel here?
Instead, customer engagement is about looking at the data, listening to the customer feedback and acting on it in a way that also benefits your business.
Data can be incredibly powerful in this regard. If you know information about your customers such as their age, location, job title, average spend, average engagement time on your website etc. – ask yourself how you can use this to improve their experience with you.
Invest in a customer engagement platform – GoSquared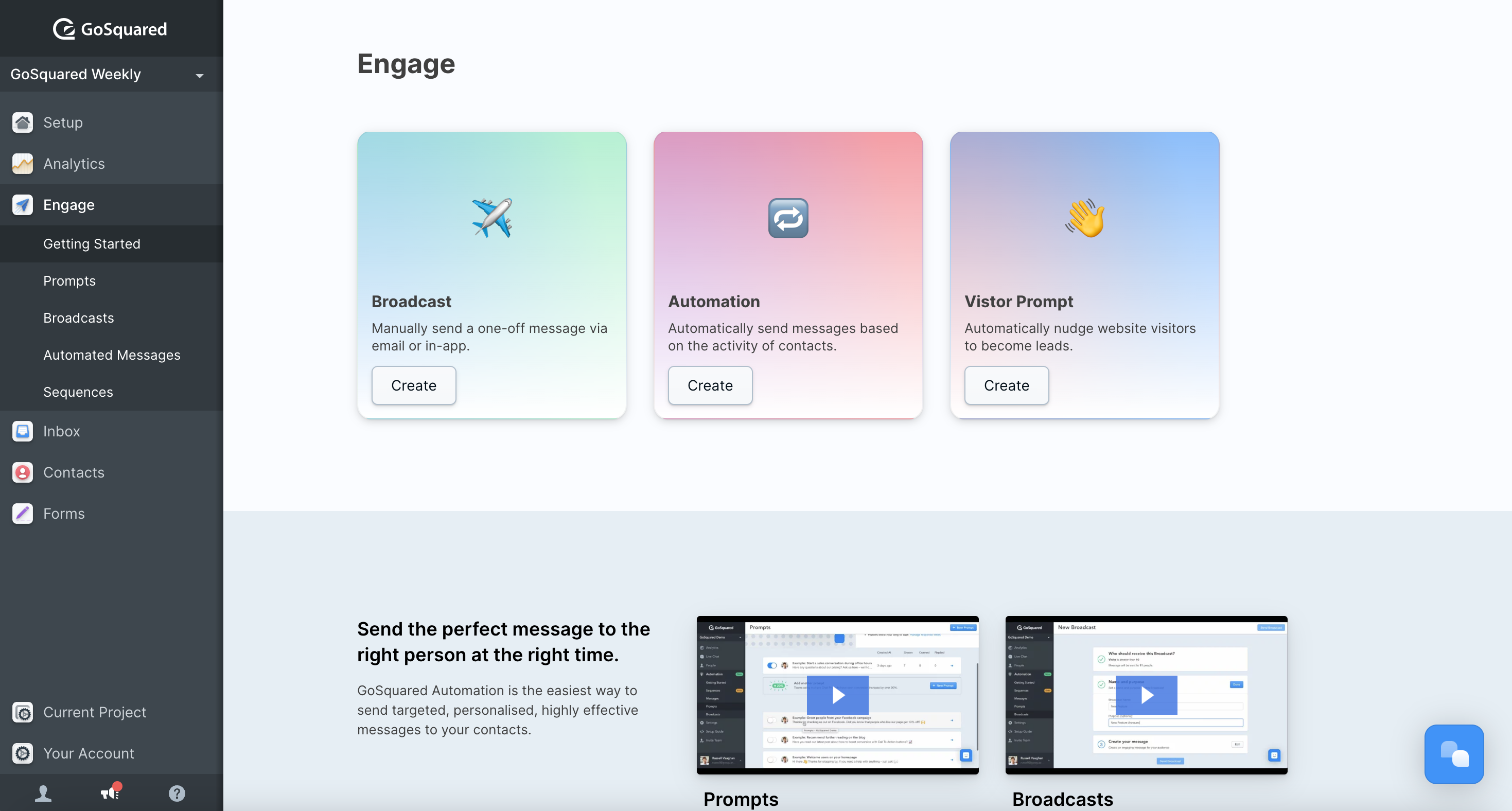 When it comes to perfecting your customer engagement, don't go big and certainly don't go home – GoSquared.
Since 2006, we've been helping businesses to better engage with their customers, so they can drive the right results for their business. Packed with intuitive tools, our aptly named Engage is purpose-built to help businesses capture leads, onboard users, make announcements and retain customers.
If you're ready to take your customer engagement efforts to the next level, then start your free trial of Engage today.
Or, need some further help understanding how customer engagement can help you reach your business goals? Reach out to us at any time and one of our customer engagement experts will be right with you.