User.com have been around longer than most would think. Formerly called UserEngage they were founded in 2016 and acquired the domain User.com in 2018 for a reportedly (and eye watering) 6 figure sum. Over that time, they have put together a complex solution for a variety of sectors to use for online growth. Key features include visitor tracking, live chat, email marketing and much more.
With such a complex offering, costs can scale quite quickly depending on both the features and contacts that you keep in User.com. For example, pricing starts at $49/month but can quickly scale to $249 to include email features. This may prompt people to look for a simpler and cost effective alternative.
We wanted to compile a shortlist of similar alternatives but at a friendly budget. With User.com having such a broad offering of features, there is some overlap between GoSquared's solutions so we can't be completely unbiased or neutral on the subject!
However, we know that some tools are better suited for businesses than others, so we've tried to offer a balanced view on the other alternatives to User.com in the space.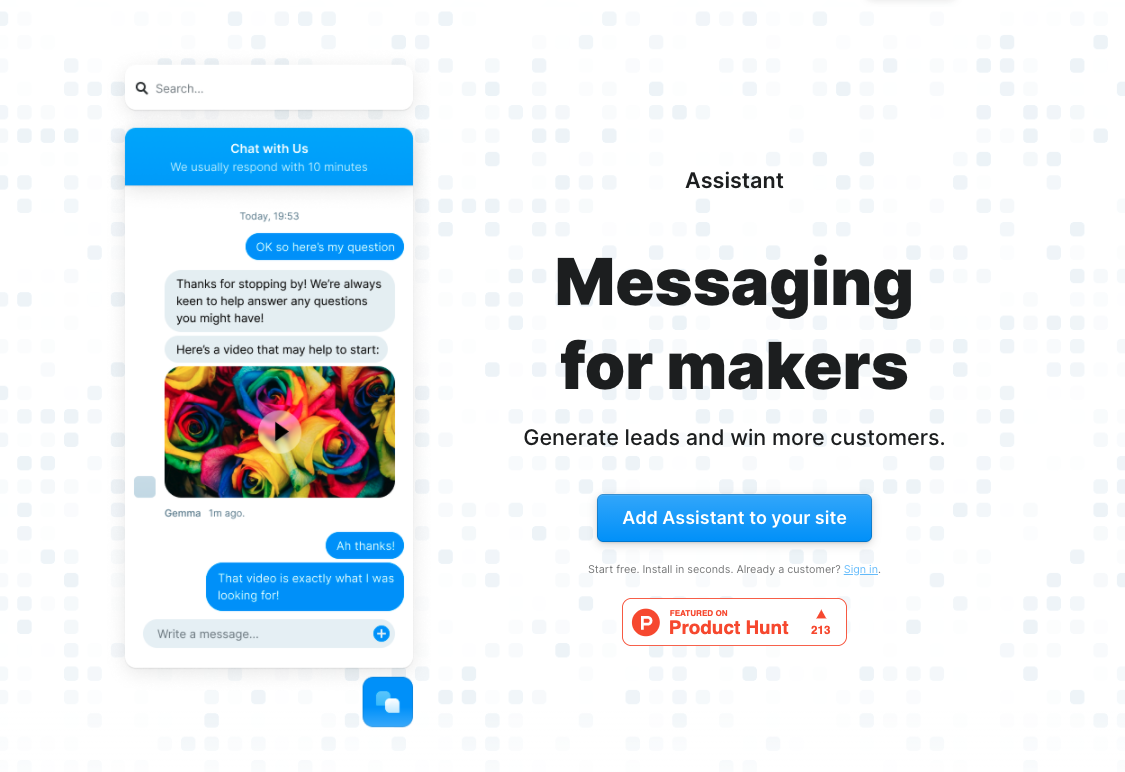 Your go-to for: A simpler alternative for Growth features including visitor tracking, simple live chat, automated messaging, email automation, and user segmentation.
From a Marketing perspective there are a lot of like for like features between User.com and GoSquared. Intuitive Analytics Dashboards for live visitor tracking, simple live chat for support and sales, the ability to segment your users with our 'no code' Customer Data Hub, and powerful automation to send better emails and messages.
All of these are available in GoSquared's Suite plan, starting at $79/month. However you can start with a free account and make use of a lot of the key features.
Your go-to for: free live chat with segmentation and prioritization
Freshworks offers a similar, complex set of tools like User.com, across sales, marketing, and help desk software. Its probably a blog post in itself to compare all the tools, but for the purposes of this post, we will focus on Freshchat is their chat software offering as its features are the most similar to all of the others in this list.
Freshchat includes features that marketing, sales, and customer support teams need like response prioritization and conversation categories.
Pricing info
Freshchat is free for up to 10 team members, but like Intercom that cost can scale for bigger teams or better features (like triggered messages), you'll need to upgrade.
3. Crisp

Your go-to for: Broad support features.
If you're looking for more of a general support tool. Crisp is a good alternative. A good basic live chat offering coupled features like a Knowledge Base and Ticketing make it a good alternative to User.com for support features. There are limitations around their ability to send proactive or automated messaging, so you may need another tool fo that. However, for small teams it, it can be a cost effective support solution.
Pricing info
Crisp has a free plan with some basic functionality, with premium features starting at £25/month. Keep in mind there is per seat pricing, so cost can scale quick quickly as your team grows.
See Pricing
4. Intercom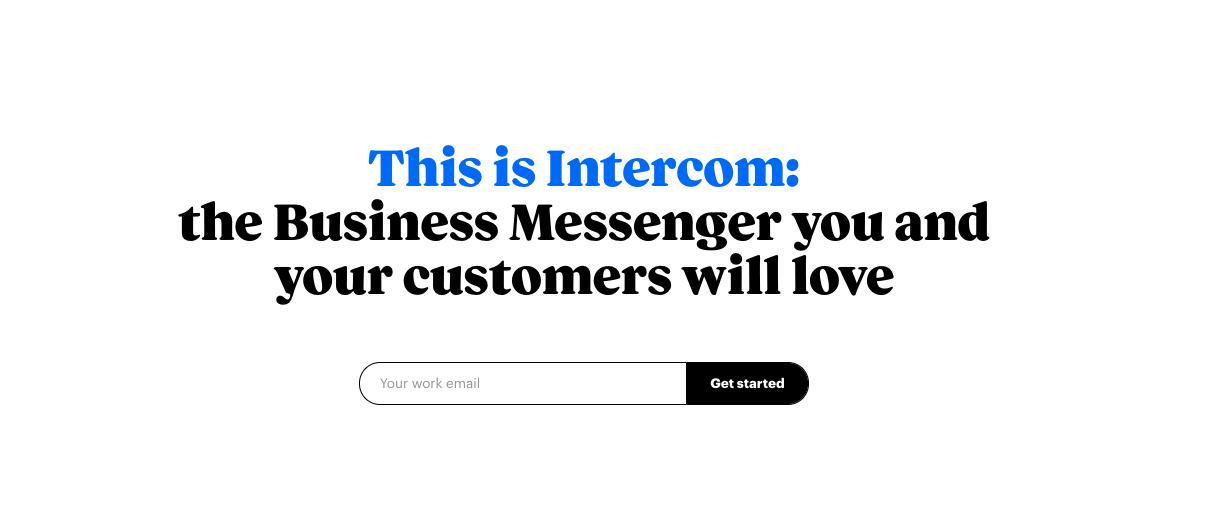 Your go-to for: All-in-one tool.
The other, bigger offering in the space, Intercom offers a broad range of features that include Marketing focused features, like Automated Messages. They offer chat bots, like Operator helping to solve support queries and the ability to create custom bots yourself. On top of the Marketing features, it also offers a plethora of support features like Knowledge Base and Product Tours.
Pricing info
Intercom pricing starts at $79/month but, similar to User.com, that pricing can scale significantly on numerous factors like seats, profiles and features, which tends to make it more suitable from a budget perspective to enterprise level clients.
Your go-to for: free live chat
If you are just using User.com for live chat. Tawk is a good solution for free live chat that will remain free regardless of how you grow. Keep in mind that you'll need to use some of the other tools on our free and paid list to handle everything that User.com does.
Pricing info
Tawk.to's live chat is free forever. If you want to use their live chat agents (which isn't required), then you'll pay $1 per hour.
If you're thinking of an alternative to User.com, why not try a tool that can help you automate a lot of the process.
The GoSquared platform allows you to drive powerful automation triggered by advanced real-time analytics. That allows you to automate conversations with your users, based on their real time behaviours, sending better more effective messaging – feeing up resource for your team to do what they do best.