Affiliate marketing programs allow you to earn money every time you generate a sale for another business.
As an incredible side hustle idea, as well as a passive income idea – anyone can try their hand at affiliate marketing. All you need is an affiliate link and somewhere to paste it. With thousands of affiliate schemes in existence, there really is something for everyone.
For businesses, affiliate marketing programs generate sales with no additional effort. Therefore, affiliate marketing programs are win-win for companies and marketers alike.
Interested in becoming an affiliate marketer? Check out our best affiliate marketing programs to try in 2023 to start earning today.
What Is Affiliate Marketing And How Does It Work?
Affiliate marketing programs give a cash incentive to people for generating new business on their behalf.
How it works is that a company creates an affiliate program – this will state what's needed for the affiliate marketer to earn money, and what percentage or figure will be given per sale.
Some affiliate programs require screening and approval for publishers, and others will instantly generate a link or similar media that marketers can paste into their content.
The affiliate marketer will place that link or media on their website, blog, social media or even within their email newsletter.
An affiliate link is a special link, which tracks where that traffic has originated from. It will have a cookie duration, meaning if that user goes on to purchase within a certain time (normally within 30 days of first clicking that link), the user who sent them there will earn a commission.
For businesses, affiliate schemes can be an excellent way to get more sales. From SaaS to ecommerce, affiliate marketing is something that every company can get on board with.
Now we've solved the 'what is affiliate marketing?' quandary, here are some fantastic affiliate schemes you can join today.
Amazon Associates

Commission: 3%-20% of each sale
We don't need to tell you that Amazon is a pretty popular ecommerce website – it generated $502 billion in the year to September 2022.
Amazon Associates is how you can earn a cut if you refer people to a particular product sold on Amazon which they go onto buy. There are also special incentives available for Amazon's own programs, such as Amazon Kindle.
Amazon links can be pasted just about anywhere, including on your blog or within YouTube description boxes. What's great is that you can also find link shorteners for Amazon Associate affiliate links, which makes them more enticing to click on.
Sign up for Amazon Associates affiliate program
Bluehost

Commission: $65 per referral
Everyone needs somewhere to host their website. Bluehost happens to be one of the most popular options, especially for independent publishers and small businesses.
At $65 per referral, if you were able to refer just one user per day, you'd earn an incredible $23,725 per year. For the likes of tech blogs, podcasts or YouTube channels, this probably isn't too difficult to achieve.
Furthermore, unlike other publishers, Bluehost doesn't put a limit on how much you can earn from their affiliate links or banner advertisements. So if your applicable content has enough traffic, and is geared towards those who may be interested in web hosting, the sky really is the limit.
Sign up for Bluehost affiliate program
Canva

Commission: $36 per Pro plan sale (max $3,000 per month)
In an ideal world, we'd all be Photoshop pros. Only Photoshop and similar design tools are costly and complicated to use. Canva was born as the solution to this problem, acting as a drag-and-drop design tool that basically anyone can use to create graphics for their website.
Canva is free to use, but it also has a professional plan to gain full access to stock content and other tools. The Pro package costs either £10.99 a month or £99.99 a year, which is cheaper than the vast majority of stock websites and Adobe Creative Suite tools.
Best of all, if you use Canva's affiliate scheme, for each user you convert to Canva Pro, you'll earn $36. Earnings are capped at $3,000 per month, but we still don't think that's bad going, especially if you're looking to top up your income with some passive income streams.
Sign up for Canva affiliate program
Clickbank

Commission: Up to 75% for some products
Clickbank is an affiliate marketing platform, where once you join you can choose from thousands of different affiliate schemes.
The maximum 75% commission on any products sold through your affiliate links makes Clickbank extremely popular. The flexibility also helps you to diversify, making it a good choice for bloggers and publishers.
One point to note is that Clickbank is something you need to keep up with, as it will charge inactive users who go several weeks without any sales from their affiliate links. So, you could argue Clickbank is for the dedicated affiliate marketer, rather than the casual side hustle hunter.
Sign up for Clickbank affiliate program
EcoSend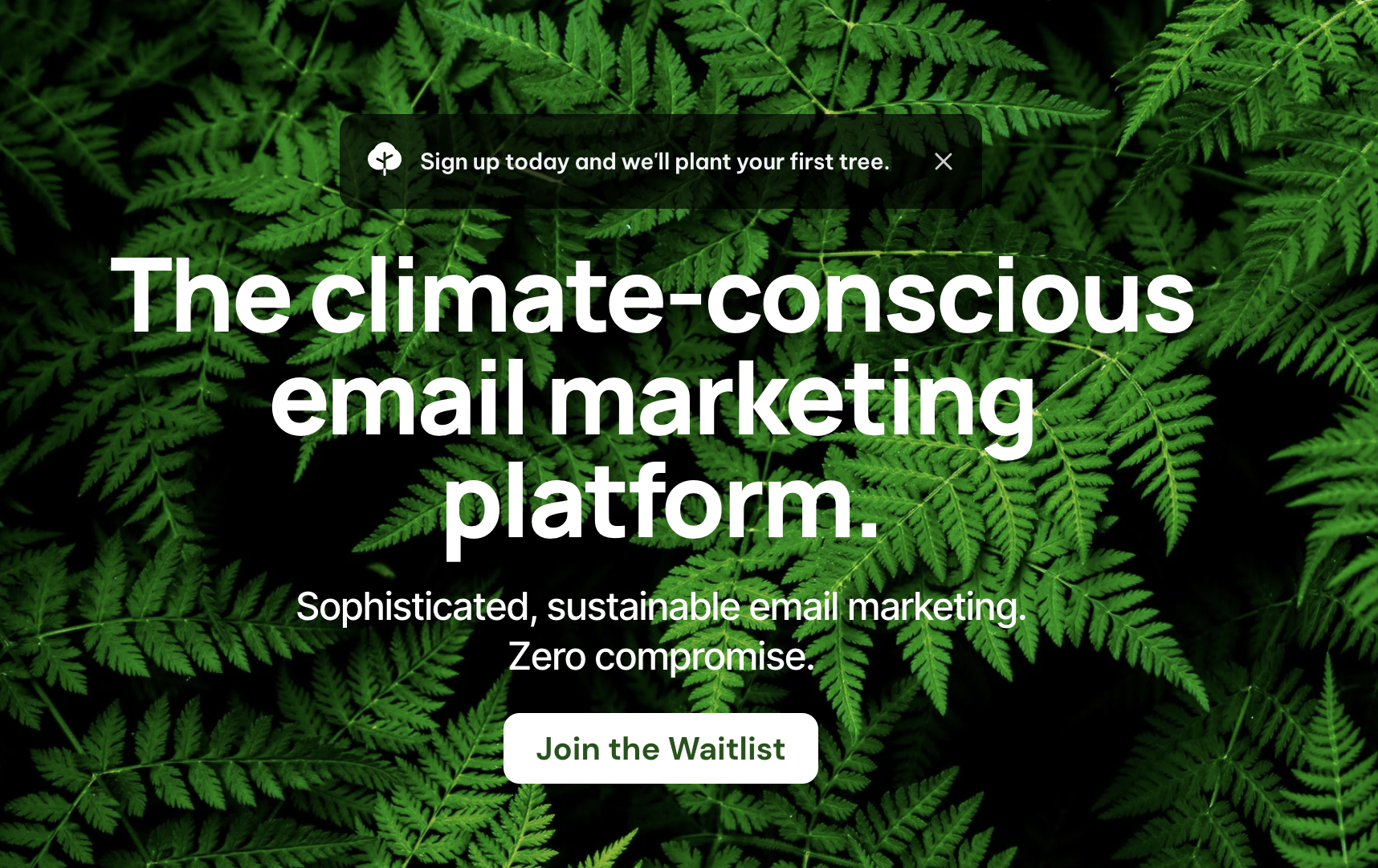 Commission: 40% commission of the lifetime subscription taken out
Well, it would be crazy of us not to mention our own affiliate scheme in this post!
EcoSend is a SaaS affiliate scheme with a difference. That's because, with EcoSend, we're out to do some good.
Our email marketing tool is aimed at reducing carbon emissions associated with your digital marketing. So think amazing campaigns, but less impact on the environment.
As an EcoSend affiliate, you'll get:
40% commission (recurring for lifetime of customer)
Tree planted for every customer referred
Promotional materials and support
Fast and reliable payouts
Transparent reporting and analytics
Our paid packages start at $49 per month, running to $499+. So, send some users our way with large email lists, and the rewards could be extremely attractive.
Alongside the commission, our affiliate scheme has a feel good factor, seen as we're simultaneously helping to battle climate change.
Plus, we don't see many others offering a commission for their affiliates beyond a one-time payment! So we hope you'll not only join our affiliate scheme but invite your friends too.
P.S: The EcoSend affiliate scheme pay out level may be subject to change in the future. So now is the time to jump on the current rate!
Sign up for EcoSend affiliate program
Elementor

Commission: 50% for each new sale
Anyone who has ever used WordPress will be familiar with Elementor, which is a drag-and-drop style website editor.
Elementor has a range of plans including web hosting + a theme for $99 a year, up to an agency plan for website activations costing $399 a year. Whatever floats the boat of your users, if you can sell them a plan through the Elementor affiliate program, you'll earn 50% for each sale, so long as they are a new user.
One huge advantage of Elementor is that it's a pretty common entity. So, affiliate marketers could target website owners and bloggers, or even offer Elementor tutorials to capture their audiences.
Selling just one $99 theme package per week would equal $2,574 over the course of a year. With so many packages to choose from, Elementor's affiliate scheme is definitely worth exploring.
Sign up for Elementor affiliate program
Flywheel

Commission: 300% of the first month's payment (Up to $500 per referral)
Flywheel is another managed WordPress hosting program. Its annual packages range from $150 to $2,900, and if you can refer anyone to sign up through Flywheel's affiliate marketing scheme, they'll give you 300% of the first payment.
If a user signs up for a monthly rather than a yearly plan, things get even more lucrative as these plans cost up to $290. Though earnings are capped at $500 per referral.
Sign up for Flywheel affiliate program
GoDaddy

Commission: 10%-15% with $25-$100 bonuses available
Well, what's another hosting platform thrown into the affiliate marketing scheme mix? Offering domains, websites, SSL security, web hosting, email, WordPress and Microsoft 365, GoDaddy adds many strings to your affiliate marketing scheme bow.
What's even better is that alongside multiple products you can earn cash from, GoDaddy also provides multiple ways of attracting sales through banner advertising as well as affiliate links.
GoDaddy has many products, so let's take a look at their web hosting. Plans range from between £143 and £539 per year. The affiliate scheme pays between 10%-15% on products sold, with additional bonuses also available.
Sign up for GoDaddy affiliate program
NordVPN
Commission: 30%-100% of the subscription value
With so many of us now working remotely, or even accessing the internet abroad we all need a way of protecting our data through a VPN. Plus, hiding our location so that we can access certain websites when outside of the country. VPNs are also useful for comparing prices online, with checking flight prices being a notable example, seen as the cost will vary dramatically depending on where your IP address is based.
NordVPN is one of the most popular VPN (virtual private network) products, with monthly, 1-year and 2-year plans available. These range from between £2.49 to £11.49 per month.
In terms of the affiliate scheme, NordVPN will give between 30% and 100% of the subscription back to anyone who refers a new user to a plan. VPNs will only grow in popularity over time, making them an easy product to promote within your content.
Sign up for NordVPN affiliate program
Sage

Commission: 7% on sales, £5 per trial
Sage is an accounting software used by businesses. It offers separate products for accounting, payroll and HR. Refer any users to a Sage plan or product, and you'll receive 7% back.
Monthly Sage Accounting plans range from between £12 to £33 which over the course of the year would be £144 to £396, giving you a maximum potential affiliate earning of £27 per new user on this plan alone.
The SR package costs £200 per month (£1,200 per year) for 50 employees. So once again, the amount of packages Sage has generates lots of opportunities for affiliates.
Given every business needs some way of managing its accounts, Sage affiliates schemes could have a broad appeal.
Sign up for Sage affiliate program
Semrush

Commission: $200 for every new subscription
No SEO specialist can do their job without some form of SEO software, which certainly doesn't come cheap. As an affiliate, this is your chance to capitalise on such an investment purchase, with Semrush offering $200 for each new user you refer to them. You'll also earn $10 for each new lead and $0.01 per registration.
Semrush's affiliate scheme offers an incredible 120 day tracking on your link, whereas most other programs offer just 30 days. It's available for content publishers, marketing agencies, paid search specialists, course creators and general marketers.
If you're an SEO expert, why not do a review of Semrush, and include an affiliate link within your review? You only need 5 successful clicks of people who go on to purchase to earn your first $1,000.
Sign up for Semrush affiliate program
Sephora

Commission: 5% for each sale
Have a blog, YouTube channel or any social media platforms? There are thousands of ecommerce affiliate marketing schemes you could be using, rather than just listing the product name on its own.
Sephora's affiliate scheme is one such example, and as they've now expanded into the UK, this has given affiliate marketers an even bigger audience to target. You'll receive 5% on each product you sell through affiliate marketing.
As well as basic brands, Sephora also sells premium brands such as Roja Parfums, Tom Ford, TriPollar and more. Some of the most expensive products retail at £650 and above, meaning that 5% affiliate program commission could soon add up.
Sign up for the Sephora affiliate program
Shopify

Commission: 200% once a user has been active for 2 months
Shopify has transformed the ability to sell products online. As an affiliate marketer, you can get in first with any sales, by selling Shopify itself to a potential new client, and be rewarded 200% of their subscription cost for your efforts.
Anyone who has an income or business related blog or social media presence could do well from the Shopify affiliate program. Shopify subscriptions range from between £1 to £259 per month. There's a minimum $150 threshold you need to reach before you can withdraw your affiliate program earnings, but other than that if your audience is interested in the ecommerce space, you're good to go.
Sign up for Shopify affiliate program
SiteGround

Commission: £30-£60+ per sale
SiteGround offers WordPress and WooCommerce hosting. If you can refer a new user to any of their plans, they'll give you between £30 and £60 or above for doing so.
Crucially, the commission is based on how many sales you can make in a month. If you're able to achieve more than 21 sales per month for any SiteGround product, they'll up your commission to a customised rate.
Those who are eligible to become SiteGround affiliates include those with a comparison website, coupon discount website, blog or content website, course, podcast or happen to be developers. We'd imagine this covers a lot of ground (SiteGround to be exact!) for affiliate markets of all calibres.
Sign up for SiteGround affiliate program
Target

Commission: 1%-8% of each qualifying sale
For anyone based in the US, Target's affiliate scheme is one of the most popular in terms of search engine queries.
You'll receive up to 8% back on purchases you drive through any affiliate marketing. Given Target sells everything from food to electricals, this offers an unlimited amount of niches to tap into.
The Target affiliate program is available for websites, social networks or mobile devices in general. The affiliate reward percentage runs on a tier system, making it easy to identify any high value ticket items for any affiliate marketing you wish to do.
Sign up for Target affiliate program
Typeform

Commission: $20 for each annual plan referral
Here at GoSquared, we use Typeform ourselves to collect newsletter registrations. Typeform can be used for a wide number of purposes, including to make quizzes, surveys, polls or build forms.
Typeform has three different plans available, which can be bought as monthly or yearly subscriptions. Refer someone to any of Typeform's annual plans, and you'll receive $20 each time.
So for instance, say you have a blog and you include a snazzy quiz. Underneath, you could explain it was made with Typeform, and include anchor text which contains an affiliate link. If someone is impressed enough to click that link because they want to make their own quiz and they go to sign up, you'll earn a cool $20.
Sign up for the Typeform affiliate program
Unbounce

Commission: 20% recurring revenue for each referral
Unbounce makes lots of amazing tools including landing pages, apps, pop-ups, integrations and templates. Their yearly plans range from $81 per month ($972 per year) to $518 per month ($6,212 per year).
Become an Unbounce affiliate, and you'll be rewarded with a whopping 20% of the recurring revenue for each referral you secure. As with EcoSend's affiliate scheme, this is a lifetime cut of the total user subscription.
So if you refer someone for that $6,212 plan (the Concierge plan), that's circa $1,242 you're set to gain per year. Anyone you refer will also get 20% off their first three months, offering a great incentive and thus, increasing your chances of securing an affiliate sale.
Sign up for Unbounce affiliate program
Highest Paying Affiliate Programs
Semrush – $200 per new subscription
EcoSend – 25% of lifetime sale value
Unbounce – 20% of lifetime sale value
Affiliate Marketing Programs FAQs
What is a company affiliate you ask? New to affiliate marketing all together? We've answered some of the most common questions below.
For further information on our own affiliate scheme, please contact us directly. Or scroll up and click on the link to the Ecosend By GoSquared affiliate page.
What Is Affiliate Marketing?
Affiliate marketing allows everyday people to sell products and services on behalf of companies. All it requires is for someone to place an affiliate link or banner advertisement on their website or social media page. If a sale is then generated, the affiliate marketer will be rewarded, and the company also grows as a result.
How Do Affiliates Make Money?
Affiliates make money when their affiliate link or content is clicked on by a prospect who goes onto purchase what is being linked to. The exact amount of money will be pre-agreed by the company, such as $200 per sale or a percentage of the total sale.
What Is An Affiliate Link?
An affiliate link is generated by a company to track sales. Affiliate marketers will place affiliate links within their content so that if a sale is generated after clicking their link, they will earn a commission.
How To Get Into Affiliate Marketing
The beauty of affiliate marketing is for the most part, anyone can do it. You'll need a place to put your affiliate assets, such as a link or a banner advertisement. But if using an affiliate link only, you can place it on websites, social media platforms, YouTube description boxes, podcasts, blogs and more.
How To Start Affiliate Marketing With No Money
To get into affiliate marketing, you need somewhere to place your affiliate links along with an audience who are likely to click that link and then purchase the item. If you don't have an existing website, you could use social media to start affiliate marketing. Or, you could create content for others with the agreement that an affiliate link is placed within the content. Likewise, you could start affiliate marketing through email marketing, with EcoSend having a free starter plan.
How Much Do Affiliate Marketers Make?
Affiliate marketing can be very lucrative. How much you'll make depends on the affiliate schemes you sign up for, and the number of sales your links or banner advertisements generate. If you sign up to each of the above affiliate marketing programs and generate at least one sale, your income will easily be $$$$. Become an affiliate marketing pro and there's no limit on your earning potential.
Best Affiliate Marketing Programs For Beginners
Any affiliate marketing scheme which doesn't have an approval process and requires a link is ideal for beginners. Aside from the above examples, Ancestry is open to anyone and will give you a $10 Amazon voucher for each Ancestry DNA kit sold through your affiliate link. It will offer the user a generous discount, making it a lucrative offer for everyone.
Is Affiliate Marketing Worth It?
Absolutely! Affiliate marketing benefits businesses, all while providing a source of passive income for content creators. With so many niches to choose from and so little work involved, affiliate marketing is more than worth the effort.
Supercharge Your Affiliate Marketing Efforts With GoSquared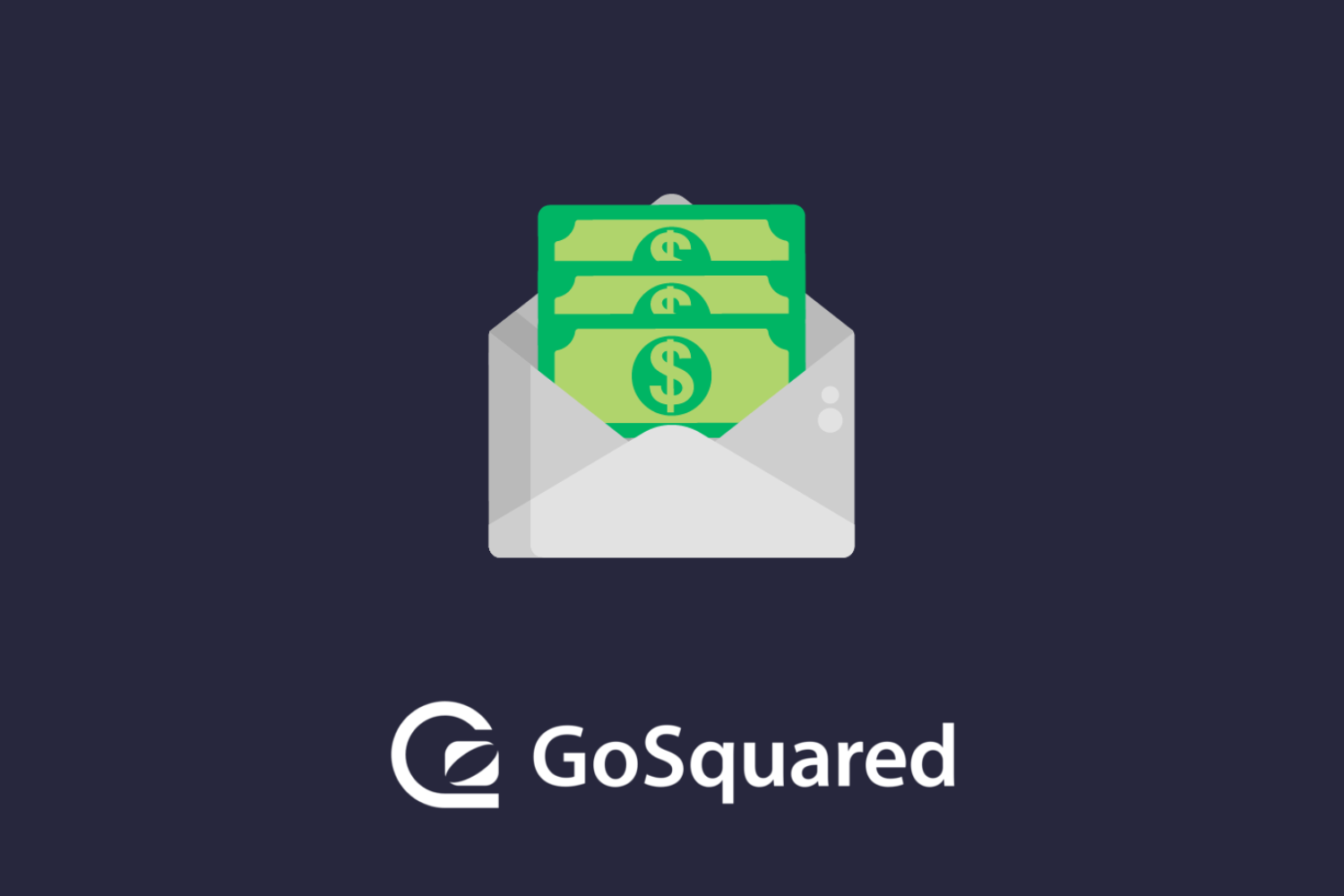 Whether you have an affiliate marketing program, or if you are an affiliate marketer, GoSquared can help grow your business.
Spread the word about your affiliate marketing program through GoSquared Engage, and monitor your web traffic through GoSquared Analytics. Or, as an affiliate marketer, you can also use Engage to create an email newsletter, where you can include your affiliate links to earn those sales.
Want a greener edge to your affiliate marketing programs or campaigns? EcoSend by GoSquared is our newest email marketing tool. Send emails, messages and broadcasts to your subscribers with fewer carbon emissions. We'll even plant a tree just for signing up! 🌳 ✉️
If you have an affiliate marketing program, or if you're an affiliate marketer and you need any further advice on how GoSquared can reach your goals, reach out to us at any time to chat with our team.