A side hustle could just be the key to your success.
Allowing you to earn extra income, develop new skills and grow your network, side hustles offer opportunity in abundance.
Aside from topping up your income, a side hustle can also be used to build work experience, including in a career you're looking to transition into. Depending on the skill or service you wish to offer, a side hustle can be done remotely or in person from practically anywhere, making side hustles an all round winner.
Looking for side hustle ideas to try in 2023? Here are some of the top ways to make extra cash in the form of a side hustle, including passive side hustles, digital side hustles and much more.
Benefits Of Side Hustles
Great way to earn extra income alongside your regular job
The industry and hours you want to commit are completely up to you
Create instant work experience for your resume
An easy way to transition into a new career
No pressure to keep doing it if it's no longer for you because it's a side hustle, rather than your main job
In the UK, your first £1,000 of additional income outside your regular taxed job is not taxed
Many countries including Barbados and Spain have recently launched digital nomad visas where you can work remotely with attractive tax benefits
No boss because you're the boss!
Anyone can start a side hustle
#1 – Blogging
People often wonder how bloggers make money. Apart from paid posts, sponsorships or affiliate marketing, the main method is through advertising. Specifically, running ads on a blog which pay out each time they are viewed or clicked on.
A classic option is Google Adsense, though the payouts can be on the lower side. Plus, getting your site to be accepted can be a challenge due to various Google Webmaster rules. Although, it offers a start at least, since you'll be paid for hosting the ads!
Once you start getting a decent amount of traffic to your blog, advertising networks such as AdThrive or Ezoic can turn your blog into an incredibly lucrative side hustle.
The trick is to research the niche of your blog and regularly post high quality content which will offer the greatest returns.
#2 – Freelancing
Whatever you happen to do well, from writing to coding, translating to designing, there's a good chance people will pay you to do this as a freelancer.
Various freelance platforms exist from Upwork to Fiverr, where you can create a profile to showcase your skills. Or, you could post on LinkedIn or even create your own website to attract clients.
The key to succeeding with freelancing as a side hustle, or if you want to eventually turn it into your career, is to stick to what you do best. So instead of trying to offer social media marketing, graphic design and content writing all at once – only offer what you truly excel in. That way, you can provide the best experience for your clients and grow a loyal customer base.
Also, make sure you care about doing a great job! If clients can rely on you, and you build up a good level of trust, your side hustle will soar in no time.
#3 – Website Or App Flipping
You've heard of property flipping, but did you know it's also possible to buy websites and apps to flip and resell them too?
Websites such as Flippa have made it possible to purchase digital real estate in the form of blogs, ecommerce websites, apps and much more. While you will of course need to do your research, if you have skills in web design, development, content marketing or SEO, you could put these skills to the best use by turning them into a side hustle.
Once the website is looking the part, has lots of traffic and has a higher domain authority, it becomes more valuable to sell it on.
As a side note, it's also possible to buy and sell domain names this way too. Though, domains can take a very long time to appreciate in value, making websites and apps much easier to buy, flip and then sell on as a side hustle.
Enjoying this post so far? Sign up for the FREE GoSquared newsletter, and we'll send you content like this straight to your inbox!
#4 – Affiliate Marketing
If you have a website, app, email newsletter or any social media accounts, it's possible to earn cash from affiliate marketing.
Quite simply, you sign up to company affiliate schemes, where you paste a link in your content. If a user clicks that link and goes onto purchase (usually within 30 days) you will receive a cut of the sale amount.
From Amazon affiliates to high street stores, there are practically millions of affiliate schemes that exist. All of which will reward you for directing traffic and therefore sales to that business.
Affiliate marketing also happens to be an example of a passive side hustle idea, seen as once you paste that link and promote it, no further work is really needed to earn from it.
#5 – Become A YouTuber
Similar to blogging, uploading content to YouTube is one of the most classic side hustle ideas in existence.
According to Oberlo, 500 hours of footage is uploaded to YouTube every minute. The ability to run ads over your videos, plus accept sponsorships and take part in affiliate marketing makes YouTube a great side hustle.
As with blogging, you need to find a niche you're going to be able to tap into and grow. Something people genuinely want to watch, that's engaging and likeable.
Don't want to commit to making lengthy YouTube videos? You could even try the shorts format, requiring 60 seconds of footage to be uploaded per video.
#6 – Start An Email Newsletter
Technically an email newsletter could be a side hustle, or you could use it to grow any existing side hustle or business idea you have.
When starting an email newsletter exclusively as a side hustle, think about what will offer value to the masses. Ensure every single email delivers on this expectation, so that you grow a loyal audience, and ultimately healthy revenue.
Use an email marketing tool such as EcoSend by GoSquared which offers a free plan, allowing you to send a newsletter to up to 500 subscribers. It is perfect for those just getting their side hustle off the ground.
Bonus: We'll also plant trees and look to reduce your carbon emissions as much as possible if you use EcoSend, making your side hustle both profitable and sustainable.
#7 – eBook Publishing
Always had a story you want to write? Perhaps you even want to hire a writer to create a novel or non-fiction book to sell yourself instead?
eBook publishing is the name of the game, meaning you don't have to have a book deal to become a published author, especially with the likes of Amazon.
When writing an eBook, you can take things at your own pace. So if you want to spend just a few hours each week writing around your existing job there's no pressure.
To be successful, be sure to invest in both the marketing and cover design of your book so that it receives maximum attention. Plus consider selling your book for a lower price point to attract more sales, especially if you're a first time author.
#8 – Create Stock Content
Practically the entire internet needs photos, graphics, music and web design templates. If you have the talent to create such content, why not sell your goods to stock websites?
Each time someone downloads your content, you'll receive a cut of the sale price. Creating the most in demand content, especially in terms of stock photos will ensure your items receive plenty of downloads. As will adding SEO-friendly filenames and keywords, so that website owners can find your content with ease.
Some of the most popular stock websites include Shutterstock and Envato. It's worth shopping around to see who offers the best rates, plus where your style of content would be most in demand.
#9 – Consulting
Do you have any career experience you could offer to other businesses? If so, you could just become a consultant around your regular day job as a side hustle.
In short, consultants are experts in a particular field, who help businesses or individuals on a temporary or contract basis. Usually, it is because there is an unmet need or even a weakness in the business that needs to be solved.
Consults can work remotely or in person. Depending on your experience, and what field you work in, you could build up your side hustle into something more permanent.
#10 – Create Online Courses
Doesn't everyone want to learn new skills these days? If you can be the one to teach them by creating your online course, you could create a neat little side hustle out of it.
Websites such as Udemy make it possible to create and upload your own courses. From journalism to SEO, coding to logo design – whatever you have knowledge about, get teaching it!
On Udemy alone, the main categories for courses include design, development, marketing, IT and software, personal development, business, photography and music.
You can also teach skills through your own website for a fixed price. Or upload videos onto YouTube and monetise the content by running ads over it.
#11 – Build Your Dream Business
Maybe you have another idea budding away, but you're yet to monetise it? Side hustles come in all shapes, sizes and formats, meaning there's no reason why you can't build a business alongside your day job.
Sure, it may take time and effort. But with each small step, you'll come closer to having a profitable side hustle, that you may be able to do full time soon enough or even sell on as a business.
As with other side hustle ideas, research your target audience, ensuring your products or services are aligned with demand. Get yourself a logo, and a website. Launch your side hustle and grow it from there. We wish you the best of luck!
Side Hustle FAQs
New to all things side hustles? We've answered some of the most popular questions below.
For anything else or even if you have any further tips, why not leave us a comment below? We'd love to hear your ideas!
What Is A Side Hustle?
A side hustle is a project you create alongside your regular job or studies which earns you money. So whether you opt to freelance or start a business, a side hustle quite literally means it is an idea done alongside your main source of income.
What Is A Good Side Hustle?
A good side hustle is going to be unique to each individual. It has to be something you can feasibly do around any existing commitments, that can generate an income. Ideally, a side hustle should also be something you enjoy doing.
How To Start A Side Hustle
Quite simply, find what you are passionate about and go do it. All you need to do is research what you plan to offer, ensuring there's a demand for it, and that you can make a profit from it. Use freelancing networks, professional social media networking sites or build a website to spread the word about your side hustle and take it from there.
How To Grow A Side Hustle
Marketing is a key factor in being able to grow your side hustle. Email marketing tools such as GoSquared Engage or EcoSend will allow you to grow a loyal subscriber list, helping you to boost engagement and conversions.
Collecting customer feedback, and also offering the best service possible will ensure your side hustle remains in demand.
When enough people are after what you have to offer, this is where you can scale up your side hustle into a thriving business. The main thing is keep working on it!
GoSquared Engage – Email Marketing Software To Grow Your Side Hustle Or Existing Business 💪📈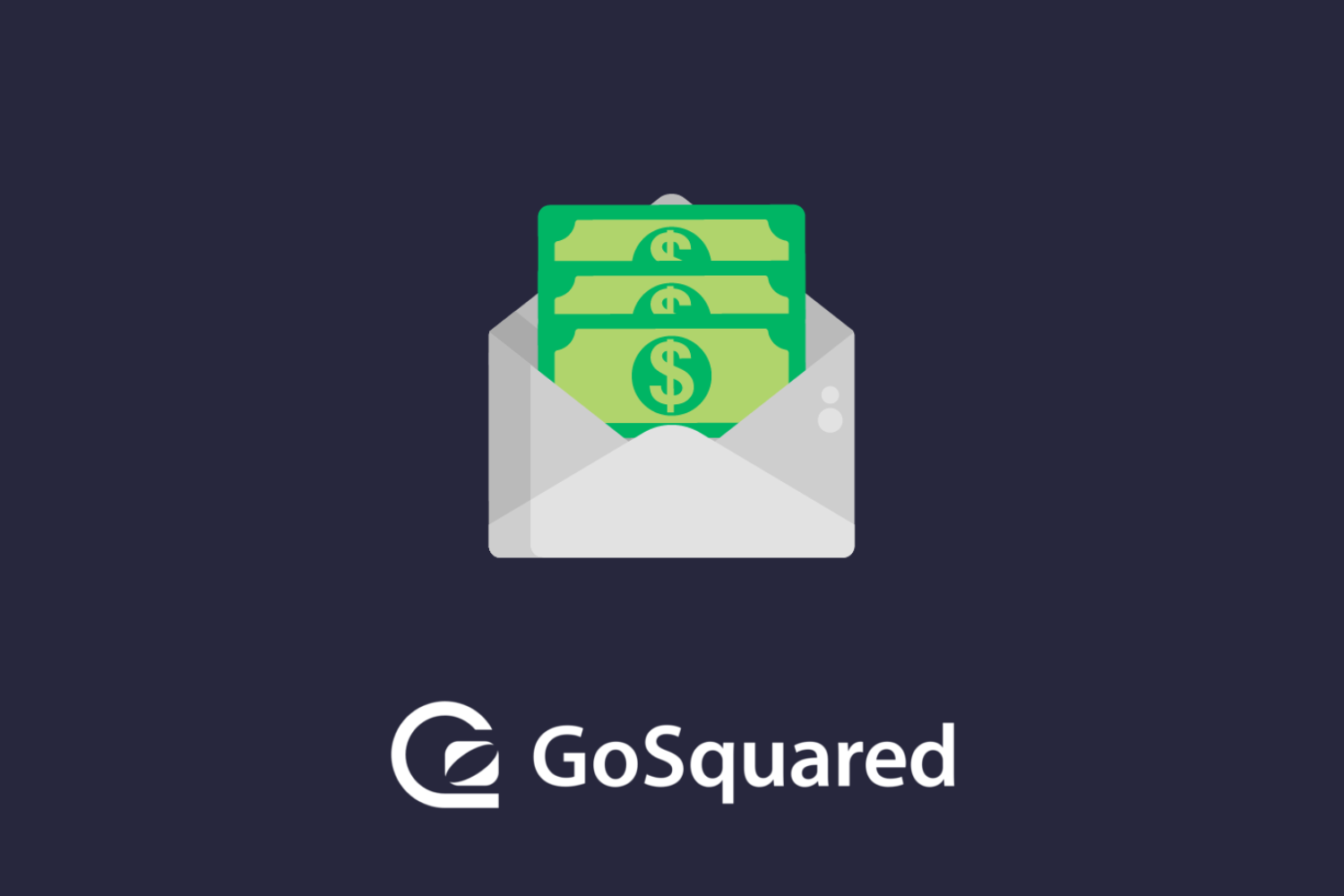 We hope our list of 11 side hustle ideas to try in 2023 has fueled your appetite for success. But that's not all we have to offer you, to help get your side hustle off the ground!
GoSquared Engage is an email marketing platform trusted by thousands of businesses across the globe. Engage can help you reach out to potential leads, grow your client base and ultimately, market your products and services so that your side hustle can achieve ultimate success.
We offer free trials on all Engage packages. Plus, we can also offer you a demo to show you around to help you maximise the impact of any side hustle you plan to start in 2023 and beyond.
Alternatively, EcoSend by GoSquared is our newest email marketing tool, with a climate-conscious edge. We also offer a free starter plan, making EcoSend perfect for the newest side hustles on the block.
Have any questions? Reach out to our team at any time, and we'll show you the ropes to help you grow your side hustle or existing business through amazing email marketing campaigns.
P.S: Starting a side hustle this year? Leave us a comment on this post to tell us all about it!