…and what we'd do differently next time
After a lot of hard work from the whole team, we launched a new feature of our Engage product, Playbooks, on ProductHunt on Tuesday 26th July!
Here's a look at how it went, what we learned about launching a new product on ProductHunt and what we'd do differently next time.
The What
About Playbooks
Built from years of data and analysing hundreds of campaigns, Playbooks takes the guesswork out of sending multi-channel marketing campaigns.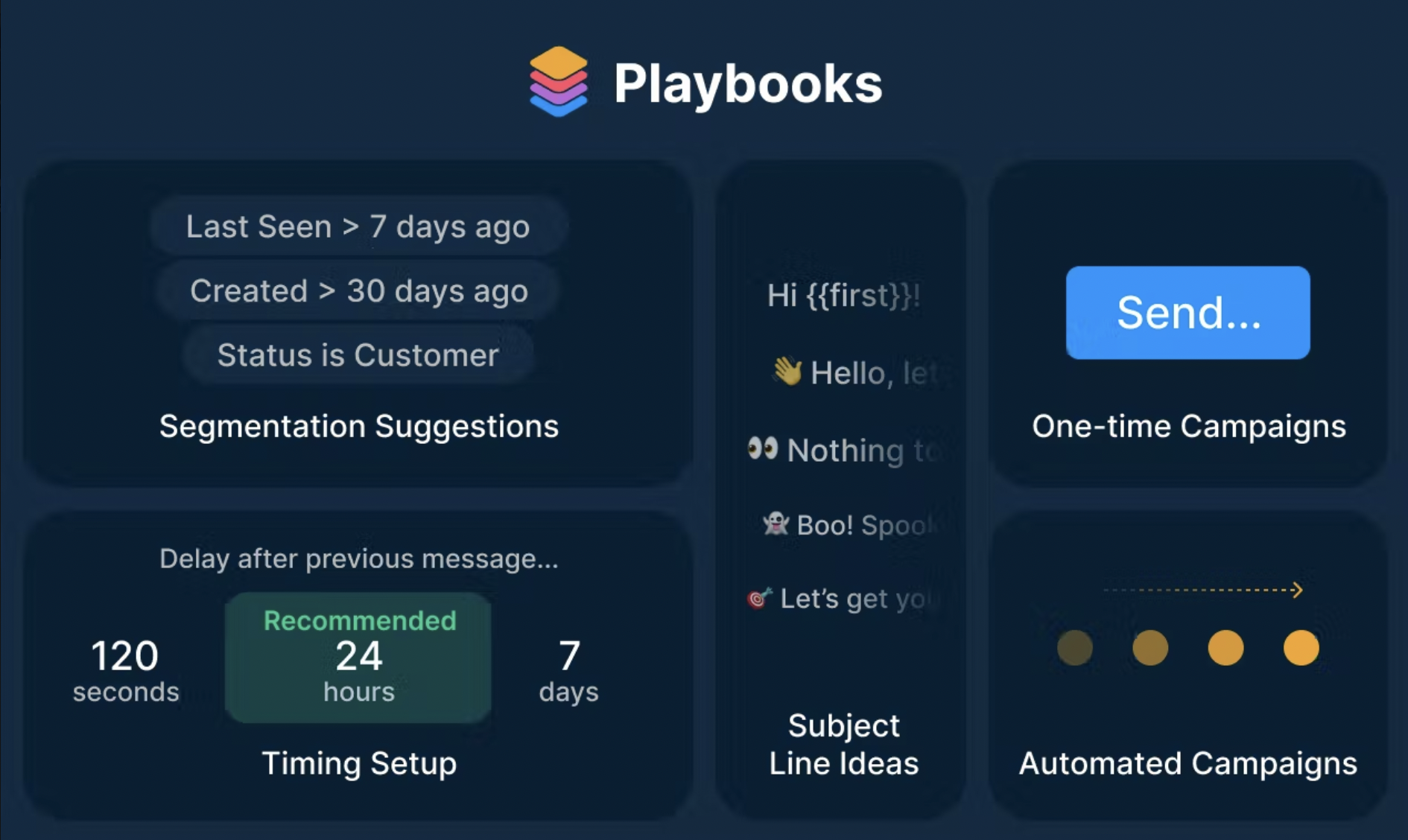 Based on your goal, Playbooks offers you pre-configured campaigns with suggested audience segmentation, layouts, copy and timings, so you can send your next campaign in just 3 clicks.
After a lot of hard work building out the feature, it was time to launch!
Why ProductHunt
Being such an exiting, we decided we didn't want to limit the news to only our existing customers.
ProductHunt is known as the home for "product-loving enthusiasts to share and geek out about the latest….tech creations.", so we decided to launch on there to share Playbooks with other tech and product lovers.
The idea is to pitch your new product, and get it ranking as high as possible through upvotes from the community. The higher your pitch ranks, the more people are likely to discover it!
So, we set a launch date, got our plans together using our tried and tested ProductHunt Launch planner, and pressed the big red button at 8am on Tuesday 26th July.
How did it go?
Overall it was a great success. First and foremost, we actually launched it on time, something that's often easier said than done!
We're also very proud of everything we put out there; both the product itself and the launch page and pitch.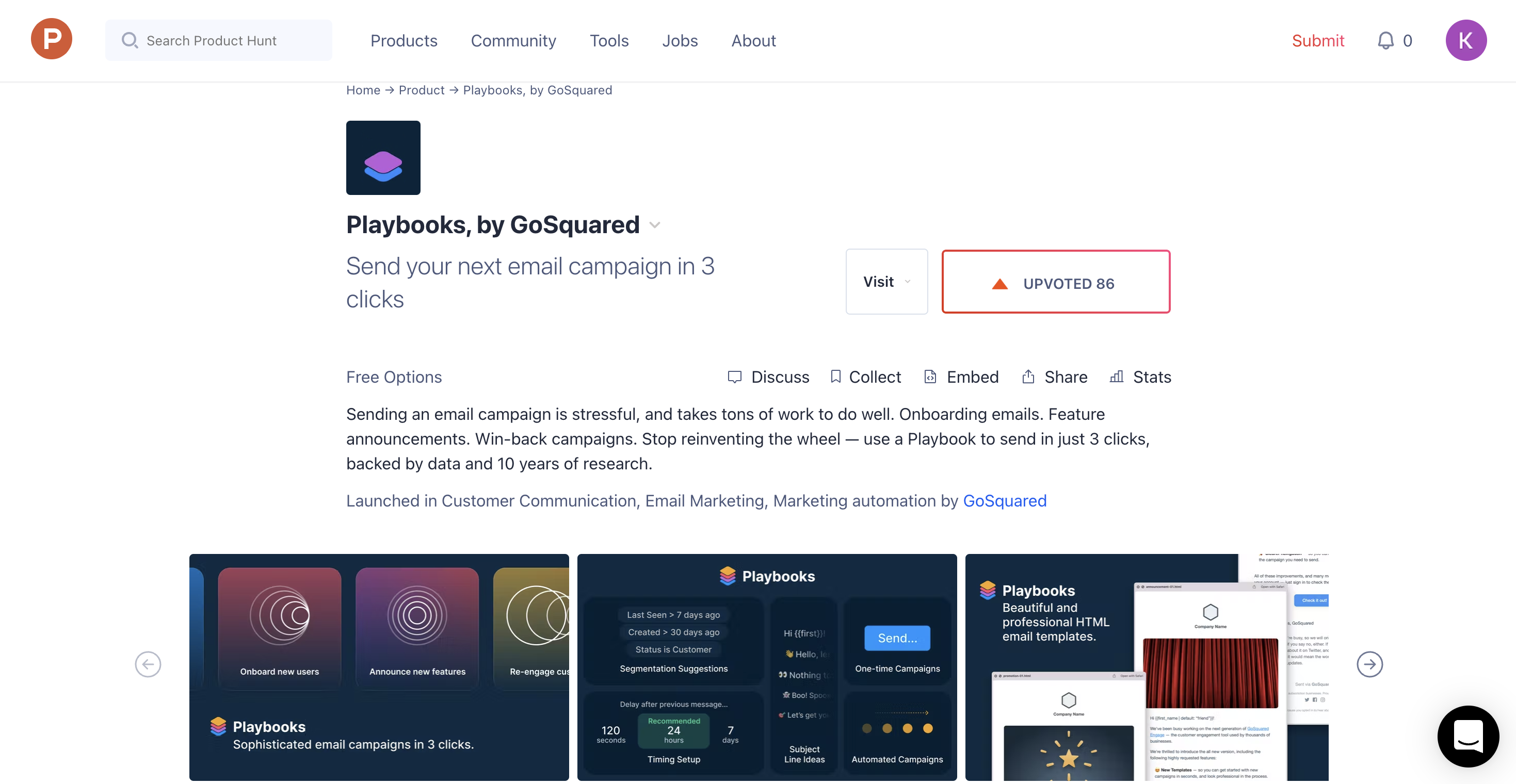 In terms of results, it climbed to a high of number 8 on ProductHunt with 86 upvotes and 33 comments, and drove over 300 visits to the site.
We also got tons of positive comments and feedback from well respected people, as well as a mention on Biro from Goos.ly's podcast on his weekly "On Product Hunt" livestream.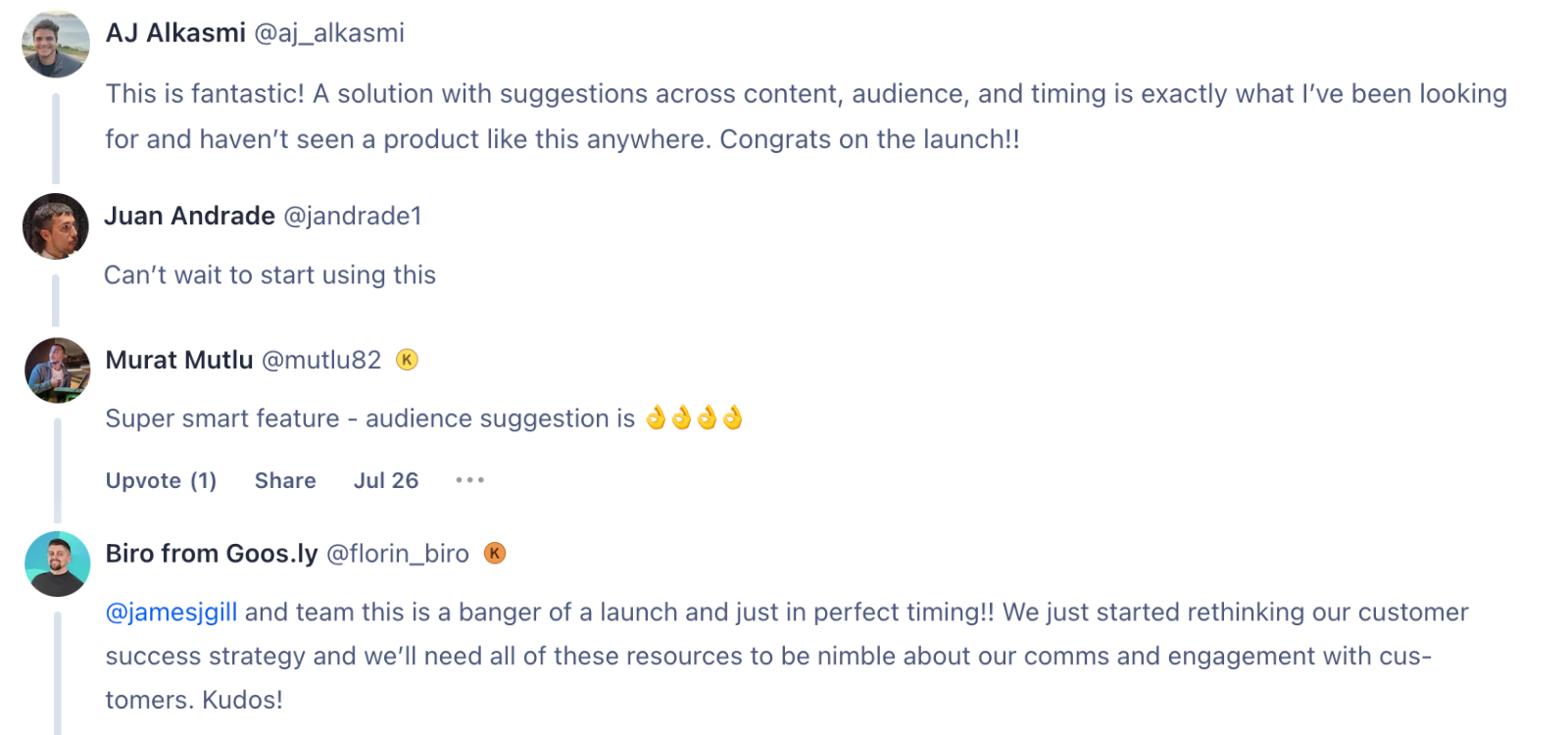 What did we learn?
Of course, we also learned a few lessons along the way…
It's critical to have over 100 highly engaged, highly motivated people who like you on Product Hunt. These are the key people that get you from "cool" to "in the top 10".
Launching at 8am really is essential to make the most of Product Hunt's "window", so make sure you've got your campaign ready to go.
On that note, having everything planned out means you can just focus on execution on the day itself, and makes sure you don't miss anything out. We have a handy notion template that we've built over doing many launches on ProductHunt that you can steal here.
What would we do differently next time?
We had some great results from the launch, but as always there are a couple of things we'd do differently next time!
Firstly, we'd make sure we have at least 100 engaged people ready to upvote as soon as the campaign launches at 8am. Those early upvotes are essential for getting your product into the top 10 and to get more eyeballs on it.
Secondly, we'd spend a bit longer before the campaign building up hype and making sure we have announcements on other channels ready to go for as soon as we launched to drive more traffic and upvotes on the ProductHunt page.
Overall though, we're excited that Playbooks has had such a good reception, and the feedback from early use has been fantastic!
If you want to try out Playbooks for yourself, you can find out more and get a free trial right now.