If you're reading this post because you needed a breather from trying to figure out Google Analytics 4, we hear you. Also, get the kettle on. It helps.
As of July 1st 2023, the previous Google Analytics will cease to exist. So if you don't go through the migration process to the new GA4, your website data will stop tracking.
But wait! Did you know that you can track your website analytics on so many other tools other than Google? 📈 🤯
Also, that trying to figure out GA4 might not even be necessary, depending on the data you actually need about your website?
In this post, you have the makers of GoSquared Analytics to tell you more and hopefully ease that tension headache of yours.
Why Is Google Analytics 4 Causing So Many Issues?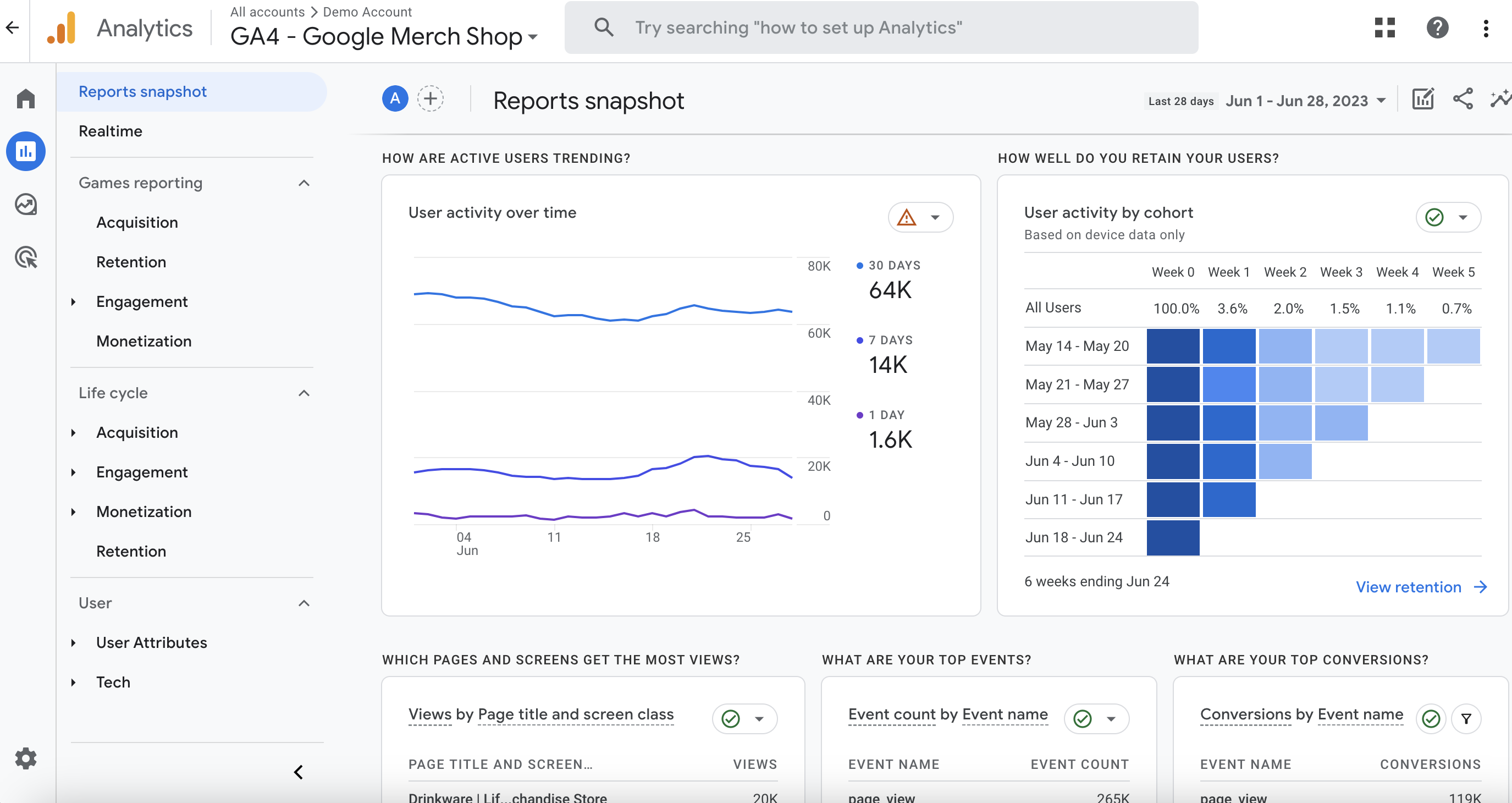 Google Analytics has over 28 million users.
So it's fair to say that each user wanting to switch to the new GA4 will have a unique experience. Some may find it a breeze. Though for most it's been a huge hassle.
Going on our own experiences, and that of other web users, here are some of the reasons why Google Analytics 4 might not be the right fit for what you actually need out of an analytics tool.
GA4 Is Difficult To Use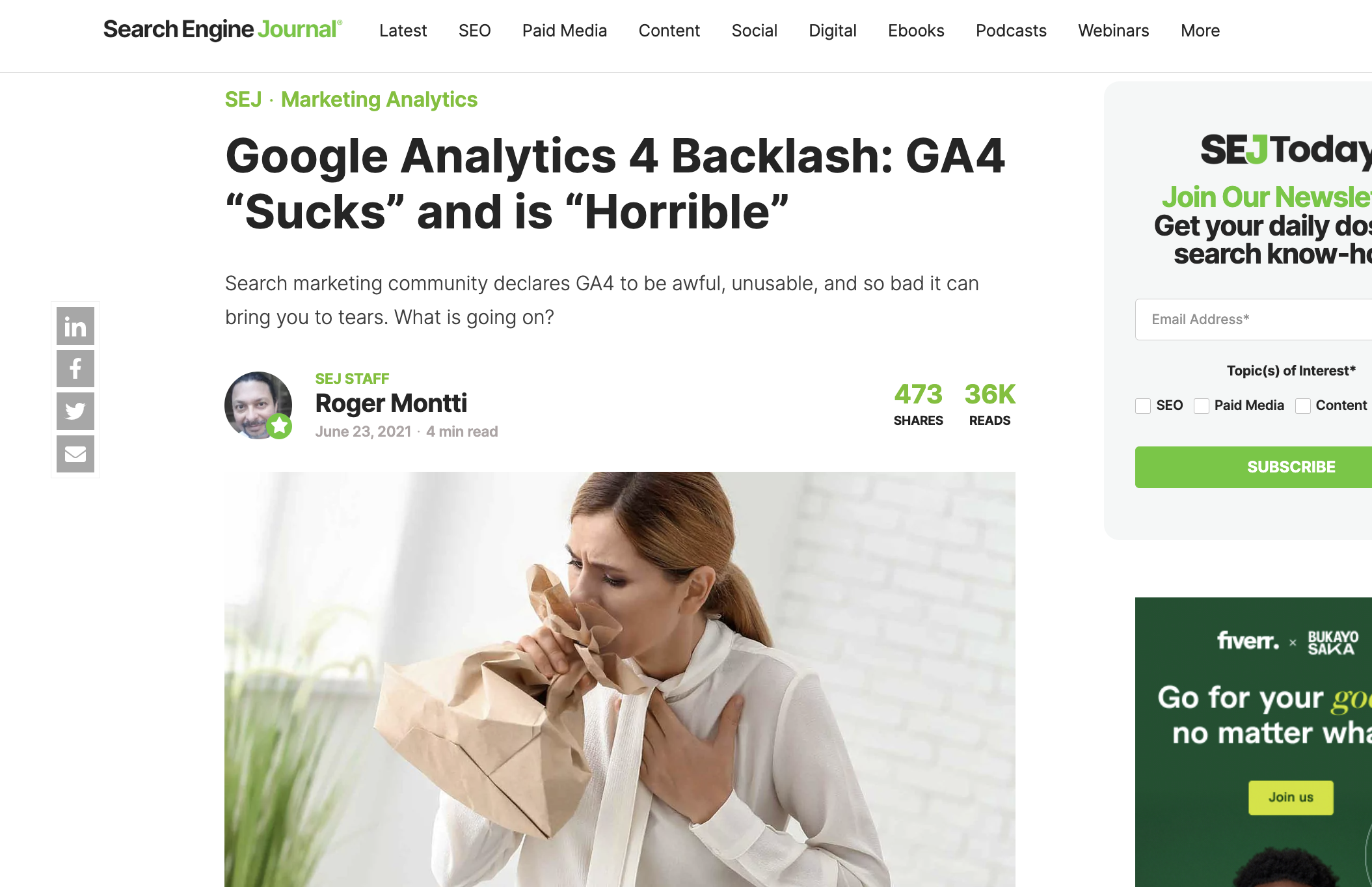 Starting with the obvious – Google Analytics 4 is far from a walk in the park. 
Even to set up the demo account watching a couple of YouTube tutorials is required. Having to consult external sources to understand a tool is never a good sign, especially when the previous tool was fairly user-friendly.

For high-level data analysts, we imagine GA4 will be no trouble at all. The only problem here is that realistically, most people using Google Analytics are everyday website and business owners. 
So while most users may know their customers and products inside out, that doesn't automatically mean they will understand a complex analytics tool just like that – especially when GA4 is clearly aimed at experts.
Has Google even thought about this?
Users Require Google Analytics 4 Training & Certification
We found one provider offering a one day course to learn GA4 at £475 per person. Add in the time taken out of your business and erm. That soon adds up, especially when you multiply this for every business that uses Google Analytics around the world. 
As we mentioned above, for those who really need the extremely complex range of features GA4 can provide, we're sure that cost will be more than worth it. But on the flip side, does that apply to all 28 million users of Google Analytics? No, it does not.
So why struggle with GA4 or pay a hefty price tag to learn how to use it, *if* you can find what you're looking for within another tool? 
Ultimately, it's about thinking about what you need as a business or website owner, and matching these requirements with your analytics tools.
You Weren't Given A Choice About The Move Over To Google Analytics 4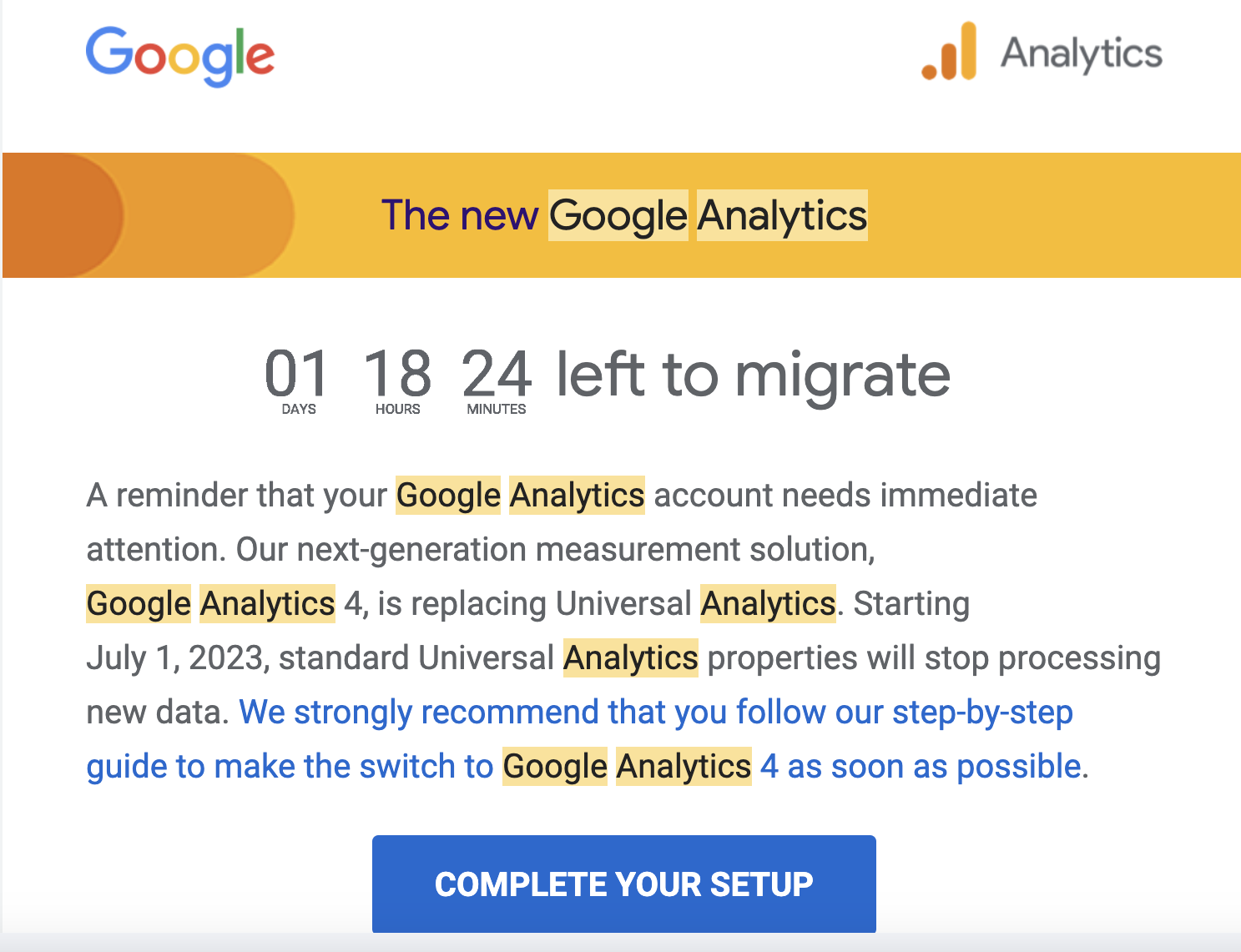 As Google Analytics is a free tool, Google doesn't have to consider its paying customers when making seismic changes to its products. Therefore, Google can change or remove products as it pleases.
For you, a website owner, you can't decide you don't want to migrate over to GA4. Either you do, or you lose your existing data.
Sure, all products evolve over time. There are some genuine reasons as to why Universal Analytics (the current product) is changing. For instance, the increasing shift towards mobile vs desktop use, and similar advances in technology meaning any analytics tool needs to be able to keep up.
But still, even if GA4 has better capabilities, the fact that manual migration is needed, and the existing tool will no longer exist is a bit of a hassle, especially when GA4 is very complicated to use.
Google Terminology Can Be Insular Making The Learning Process Even More Stressful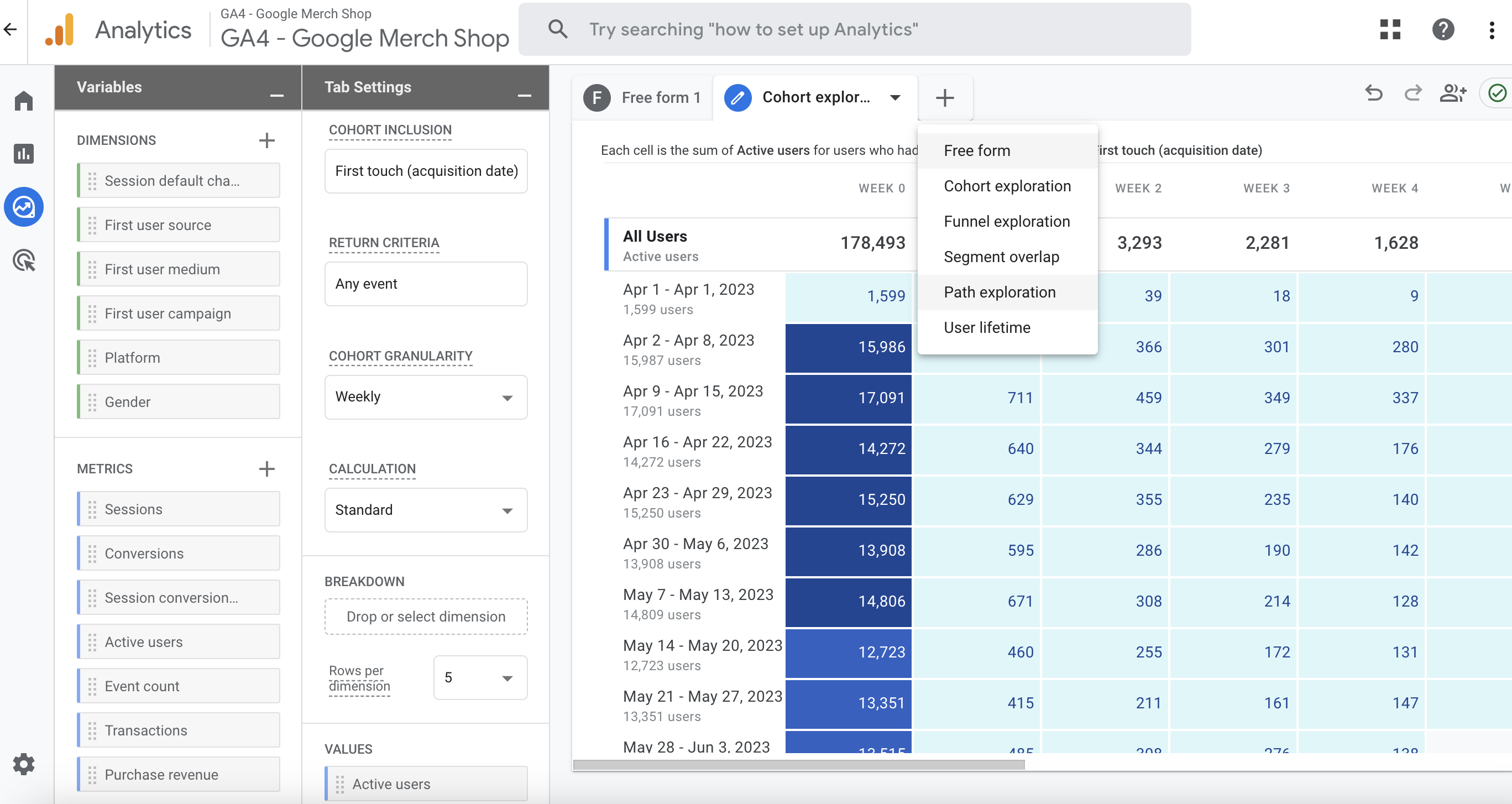 As SEO professionals, we can jump to practically any tool from Semrush to Ahrefs or even Surfer SEO and instantly get to work.
That's because most of the terminology and features are kept the same, no matter what tool you happen to use. 
But with Google, a major reason why their products are complicated is that they contain many terms and features not found on other platforms. This means you can't bring knowledge of another tool in an attempt to flatten the GA4 learning curve.
So yes, while you will find some common terms such as 'engagement', 'users' and 'ad revenue' –  you'll also see a lot of terms and features that require individual training to grasp because you'll only find them on GA4.
So Have You Thought About Using GoSquared Analytics Instead?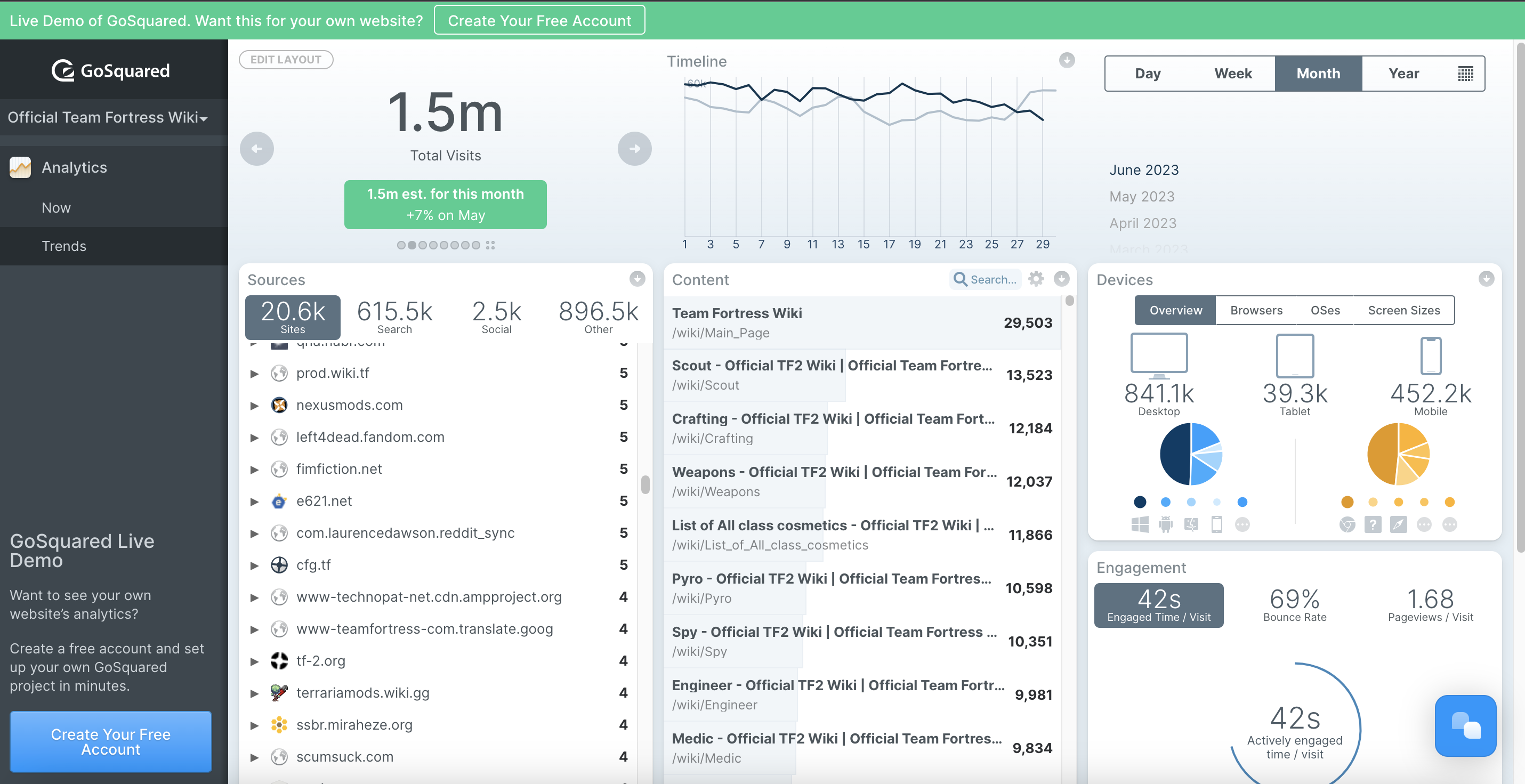 If you're new to GoSquared, hi, hello and we've actually been here since 2007.
GoSquared Analytics is one of the many Google Analytics 4 alternatives on the market. We've been lucky to have some recent endorsements from the likes of Capterra, Hotjar and Semrush to name just a few.
We're currently remodelling our Analytics page so we can focus more on your needs as business and website owners. However, the product itself remains absolutely ready to go.
So we hope that you'll join us, especially when you see how simplistic website analytics can be when you just have the right tools by your side.
What Can I Do On GoSquared Analytics?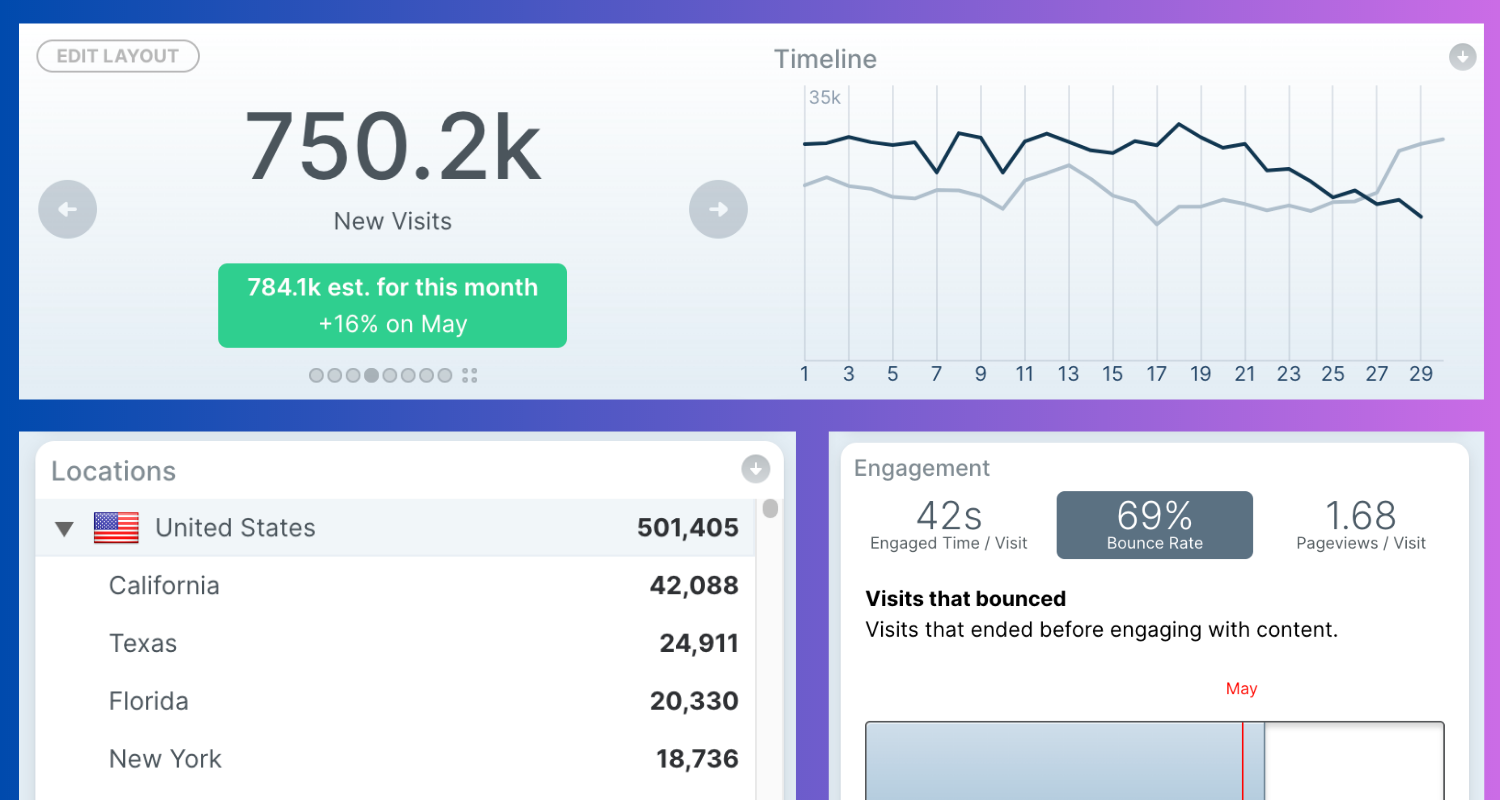 In a nutshell, GoSquared Analytics is one single dashboard. It connects to your website (very easily we should add!), and will tell you the following about your website visitors:
Actions taken by user
Average pageviews per visit
Bounce rate
Browser information
Campaign source
Device type
Engagement rate
Engagement time
Language spoken
Location
New visitors
New visitors
Operating system
Screen size
Total pageviews
Total visitors
Traffic sources
User journey
Weekly reporting
It's worth noting GoSquared Analytics isn't designed to be a like-for-like dupe of GA4 (for one, we were here first 😉). Rather, our tool will give you the information we know matters most to website owners. 
Namely, simple, accurate data about who is on your website, how they found your website, and what users do once they are on there. 
You can then use this information to understand the impact of your marketing campaigns. Plus, make more informed decisions about your products and services.
As we offer real-time analytics, you can also see traffic spikes and dips so that you can react accordingly. 
GoSquared Analytics Takes Seconds To Install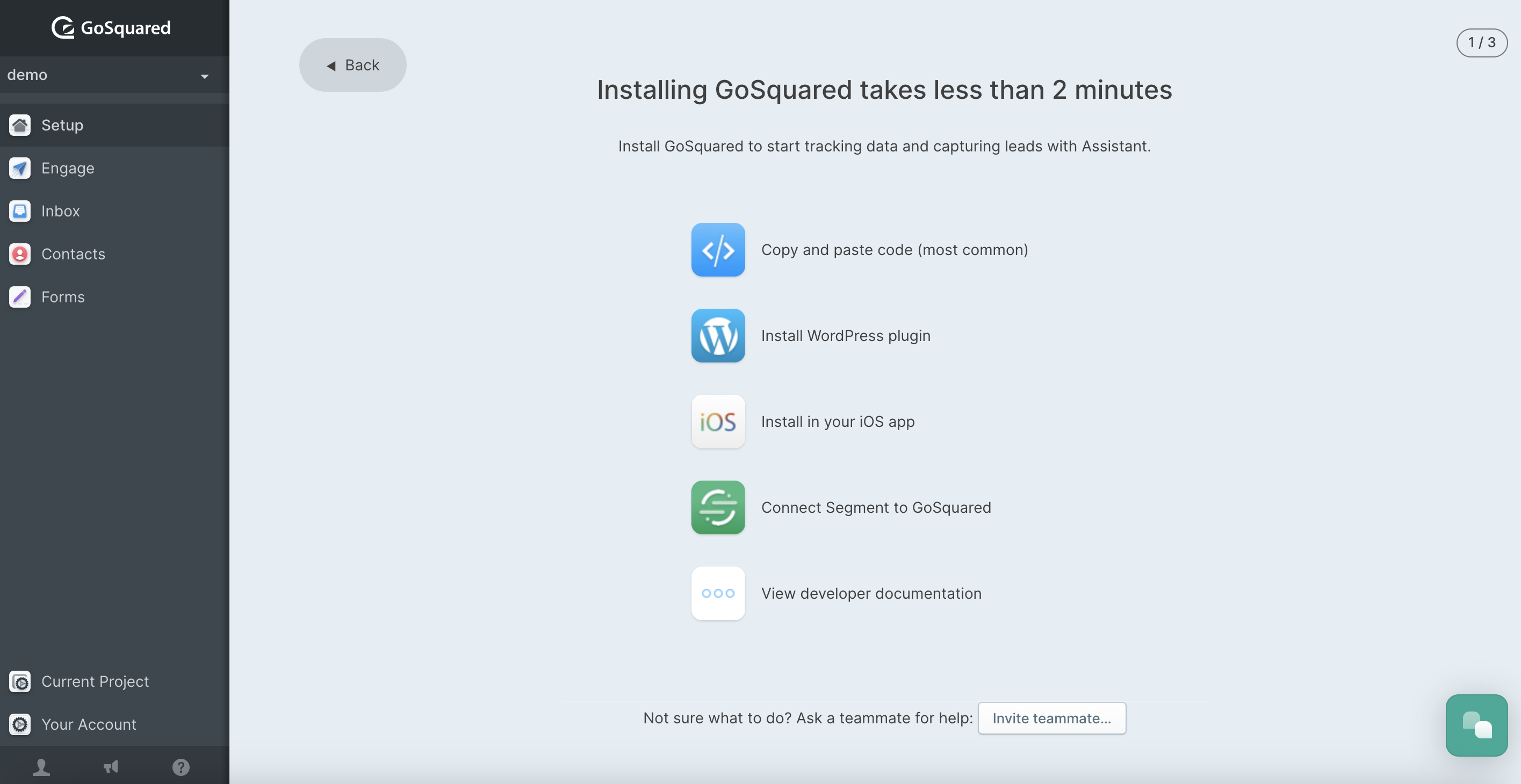 That's what we like to hear, right?
There's several ways you can install GoSquared Analytics, depending on how your site is built. 
But for most of you, it's simply a case of pasting some code into the Head Tag of your website. Ironically, if you've ever had to do that for Google Adsense, the process works much the same.
If you haven't made that cup of tea we advised you to at the start, we promise connecting GoSquared Analytics with your website can be done in the time it takes for the kettle to boil.
🎥 Watch a video of the GoSquared Analytics installation process.
Have A Play With Our Demo Account
We have a demo account so you can see how GoSquared Analytics works. 
Compared with GA4, you'll notice how refreshing it is to have just one dashboard to navigate. So there's no trying to remember where a particular feature is.
At the top, you can toggle between different ranges to see your traffic data by the hour, day, week, month or year. It's a simple single click to return to your real-time analytics, and that's about it! 
P.S: Our traffic calculators are extremely accurate, with no 'guesstimates' as you'll find on other tools.
GoSquared Analytics Pricing

GoSquared Analytics has a free trial, with our paid plans starting at £9 per month.
Consider all of the costs involved in GA4 certification, and even lost productivity, and GoSquared Analytics could actually save your business money. 
If you're located in another country such as the United States, our pricing will automatically be shown in your currency.
Connect Your Website With GoSquared Analytics Today

If Google Analytics 4 just isn't for you, GoSquared Analytics could be the answer you're looking for.
GoSquared Analytics has been used by thousands of businesses to improve their websites. So whether you're a start-up, or have millions of website visitors every week – GoSquared Analytics could just be your secret weapon.
All that's left for you to do is to sign up for your free trial of GoSquared Analytics. This will give you a week to familiarise yourself with all the features.
In the meantime, if you'd like to discuss switching your analytics over to us, we're all ears. You can drop us a message or follow us on Twitter.