You can act on your data faster than ever with GoSquared – because everything is calculated and shown to you in real-time, you always have the most update to date information on hand to make the smartest decision possible.
This is one of the simplest and tried and tested ways of improving your ecommerce conversion and it follows a basic three step cycle.
1. Analyse
Filter through the Sources widget by switching between Quantity, Revenue, Transactions and Visits. Look out for strong and weak performing sources. If one source is responsible for high revenue (such as fastcompany.com in this example) and is below average for transactions you've likely discovered an origin of excellent customers for your ecommerce site.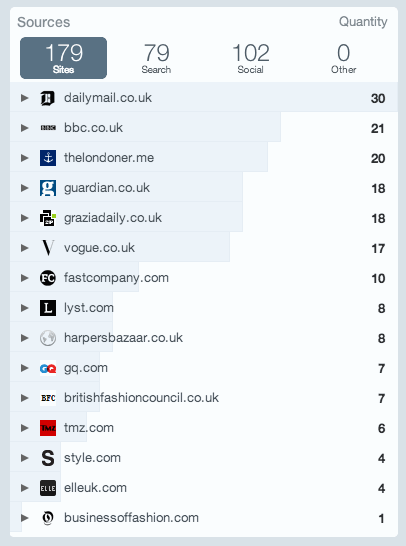 Keep scanning the Sources widget until you have identified key sources that are performing above and below average.
2. Act Now
Focus on doubling down on the best performing sources – here are some actions you can take right now:
If it's a blog perhaps write a guest blog post for them (clearly the blog's audience already likes your products).
Design landing pages optimised for specific customer segments with imagery that reflects the source.
Place adverts, sponsor competitions on the source website.
If it's a search channel, consider posting articles and pages with which are optimised to match the same keywords, or using Google Adwords to further boost your reach on related terms.
If it's a social channel such as Twitter, identify the influencers and reward them with perks to encourage them to share your brand even more.
Equally, pay attention to weak performing sources, perhaps the audience of a specific source is a bad fit. Possibly, the product photos and descriptions you have chosen aren't sufficient, or language might be a barrier. If visitors from mobile aren't performing well, perhaps your site isn't optimized for small screen sizes and is preventing people from purchasing.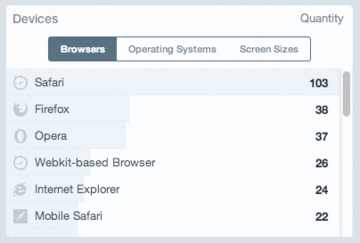 3. Repeat
This is where GoSquared shines – you can immediately see if your actions have impacted your sales. See what impact your actions have made and then iterate. Has conversion gone up? Is there a noticeable change? Find out immediately.
Analyse, act now and repeat.
Pro tip
With GoSquared you can actually see how much revenue an individual Tweet drives. If you're popular on Twitter, use this to uncover who the true influencers are. Then make them your best friends – they could be sending you even more business!
See real-time conversion tracking on the GoSquared for ecommerce live demo dashboard.