As a fellow European start up we have to admire what Crisp have achieved over the past few years. They have managed to carve out a space in a very crowded market to offer a competitive support option.
Of course, GoSquared offers some similar functionality, so we can't provide an entirely independent or unbiased opinion on this matter. The reality is some tools will be better fits than others for certain companies, so we wanted to share some knowledge we've gained over the past few years of being in a similar market place.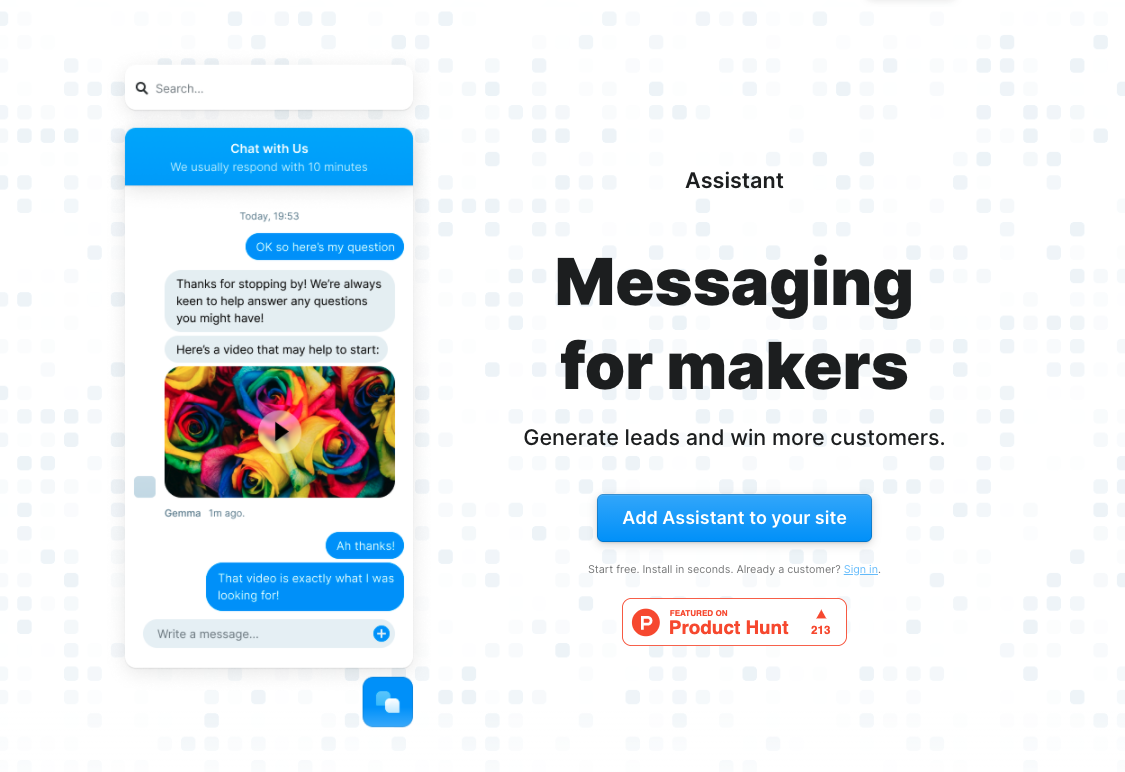 Your go-to for: B2B proactive and automated messaging, email marketing automation, user analytics, and simple live chat.
We obviously had to mention GoSquared, so lets get it out the way first! GoSquared has a focused set of features that Crisp.chat doesn't have. Whether you're an established B2B business or launching a side project, if resource and time is something that you are short of, you'll want to consider a tool with automation.
While Crisp has some automated functionality, the ability to start a proactive conversation with a new user is a limitation and relatively important if you want to trigger proactive messages. Proactive prompts can increase on site conversion by 20% and something to definitely consider if you're looking at a tool like this for Growth. Likewise for any automated onboarding activity, you'll want the ability to send automated, proactive messages.
These automations are part of GoSquared's Marketing Automation feature that allows you to use website visitor behaviour (and in-app product usage) to trigger personalised automated messages to visitors, leads, users, and customers.
Of course GoSquared also includes a Team Inbox also, that can be used for both Support and Sales.
Pricing info
GoSquared has a freemium plan that comes with Live Chat and proactive automated message Prompts, with premium features starting at $29/month
Your go-to for: free live chat
If you want free live chat that will remain free regardless of how many agents you need to add to your account, then you should consider Tawk.to. Keep in mind that you'll need to use some of the other tools on our free and paid list to handle everything that Crisp does.
Pricing info
Tawk.to's live chat is free forever. If you want to use their live chat agents (which isn't required), then you'll pay $1 per hour.
3. Intercom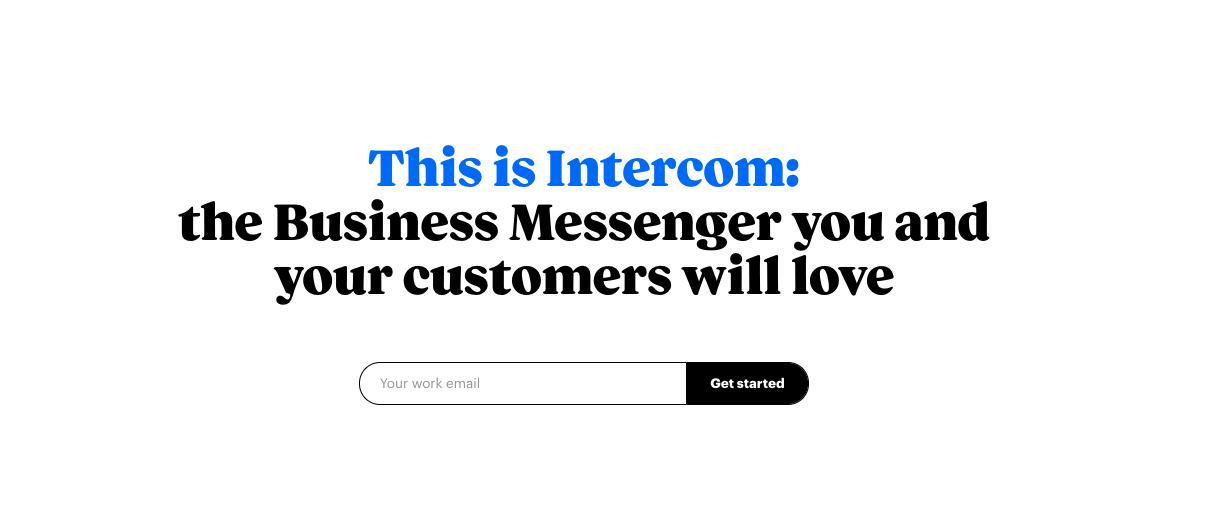 Your go-to for: Enterprise, all-in-one tool.
It's hard to mention companies in the messaging space without talking about Intercom. They've firmly established themselves as one of the key players by offer a wide range and complex set of features for established business. It has like for like features to Crisp.chat with Live Chat, Bots and Automated campaigns.
Pricing info
Intercom pricing starts at £79/month but that pricing can scale significantly on numerous factors like seats, profiles and features. It's fair to say their focus recently has been more on enterprise level clients, so this may be a fit for you if you have a significant budget for an alternative tool to Crisp.
Your go-to for: free live chat with segmentation and prioritization
Freshchat is a robust chat software offered by Freshworks, which also provides sales, marketing, and help desk software. Freshchat includes features that marketing, sales, and customer support teams need like response prioritization and conversation categories.
Pricing info
Freshchat is free for up to 10 team members, but like Intercom that cost can scale for bigger teams or better features (like triggered messages), you'll need to upgrade.
Your go-to for: Simple chat and chat automation
If you just use Crisp for chat, then Olark could be a great fit for you. It includes great, basic chat tools like file attachments and team and conversation management.
Pricing info
For $15 per agent per month, you get access to all of the core features.
If you're thinking of an alternative to Crisp.chat, why not try a tool that can help you automate a lot of the process.
The GoSquared platform allows you to drive powerful automation triggered by advanced real-time analytics. That allows you to automate conversations with your users, based on their real time behaviours, sending better more effective messaging – feeing up resource for your team to do what they do best.