In search of a HubSpot alternative that won't break the bank?
If you've ever looked for the right automation tool to manage your sales, marketing, and customer service, you'll know that there is a vast range of options to choose from. Overwhelmed with the number of choices, the majority lean toward the biggest player in the market – HubSpot! However, while HubSpot may be the most popular option, that doesn't mean it's going to be right for your needs, let alone your budget. This leaves many businesses and entrepreneurs alike in search of HubSpot alternatives.
As one of HubSpot's competitors here at GoSquared, we're another leading marketing platform aimed at getting your business more subscribers, more engagement and ultimately more conversions. So, we are slightly biased (just a tiny bit).
But we will try our best to shed some light on the available alternatives that can do as good of a job as HubSpot without breaking the bank. We truly want to outline the major advantages and drawbacks to have a fair contest between the major players. So let the battle commence!
HubSpot: An Overview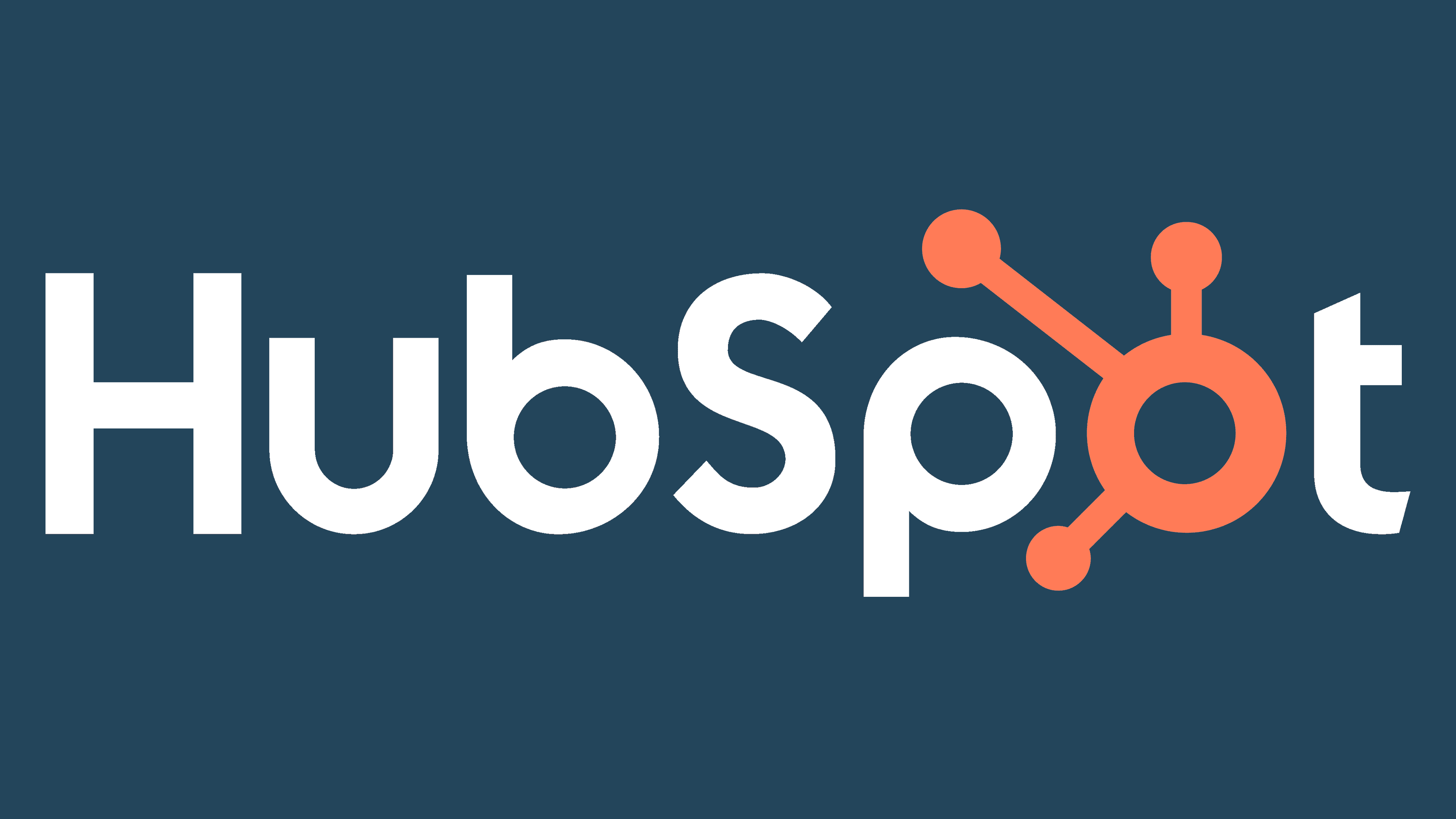 HubSpot's premise is that it lets you market, sell, and service your customers all in one place.
With a 30% market share, HubSpot is the most popular all-in-one CRM platform and can be proudly called a king (or queen) of inbound marketing.
Even though we're here to talk about its alternatives, HubSpot deserves its share of respect.
Before we unveil our top HubSpot alternatives, here is a breakdown of some of the most popular questions users ask in relation to HubSpot and how it works.
What Is HubSpot?
HubSpot is a CRM (customer relationship management) platform. What HubSpot actually does covers a broad spectrum of lots of individual aspects related to marketing, selling and customer service.
Without software, it would be almost impossible for businesses to manage such tasks, especially in the digital age where so much of our communication and interactions with customers happens online. If this information is used correctly, businesses can learn far more about their customers, including learning which prospects are more likely to convert, and which methods of marketing are most effective with their customer base among many more invaluable insights.
In addition, HubSpot caters for all of these needs to market your business and provide customer service in a single, streamlined tool which is much easier to manage versus adopting individual software for each need.
When Was HubSpot Founded?
HubSpot was founded in 2006 by Brian Halligan and Dharmesh Shah. The pair met at business school and had a passion for all things technology and helping businesses to grow. They founded HubSpot the day after graduating from the Massachusetts Institute of Technology.
What Does HubSpot Do?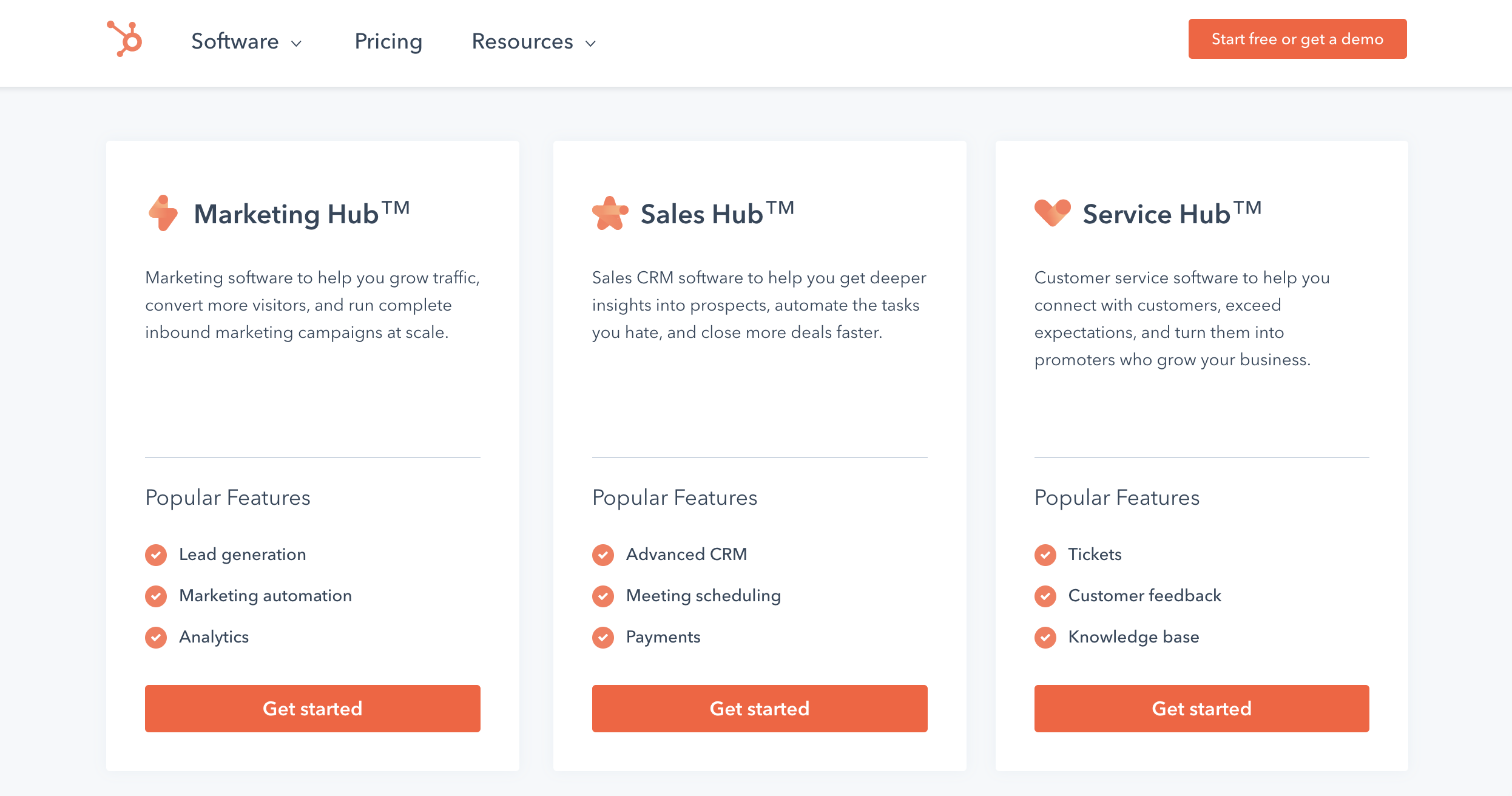 What HubSpot does is many things depending on the type of package you opt for. At its core, HubSpot offers five main service avenues which are as follows:
CMS Hub
Marketing Hub
Operations Hub
Sales Hub
Service Hub
Each of these service offerings can then be further broken down into individual offerings relating to that need. For example, within Marketing Hub, users can manage their lead generation and website analytics all in one place, which is handy when the alternative is using lots of individual tools for the job.
However, a good point to note here is that when it comes to pricing, users must select one of the above services as either a Starter, Professional or Enterprise package, rather than receiving all services. Hence, for startups or smaller businesses, HubSpot's offerings can quickly become overwhelming.
Hubspot package bundles are available starting at £451 ($562) if you commit to an annual package. But, you'll require a genuine need for each HubSpot service to actually get your money's worth.
Why Do SaaS Businesses Use HubSpot?
The SaaS world may be exciting and innovative to be a part of, but its relative newness presents many unique challenges. Mainly, the competitive nature of SaaS and the difficulty to get new SaaS products off the ground.
Despite 80% of businesses using at least one SaaS application, survival rates for SaaS companies can be as low as 8% even for those with an annual growth rate of 20%. Therefore, it's no wonder that so many SaaS opt for tried and tested options such as HubSpot to get their marketing off the ground and fast.
We get it, big names offer a sense of familiarity and trustworthiness. But, with such a steep cost involved, it's imperative that businesses do their research to ensure that HubSpot's services truly are what is required if they are to beat the statistics. Hence, the importance of this post, where we run you through the alternatives!
How Much Does HubSpot Cost?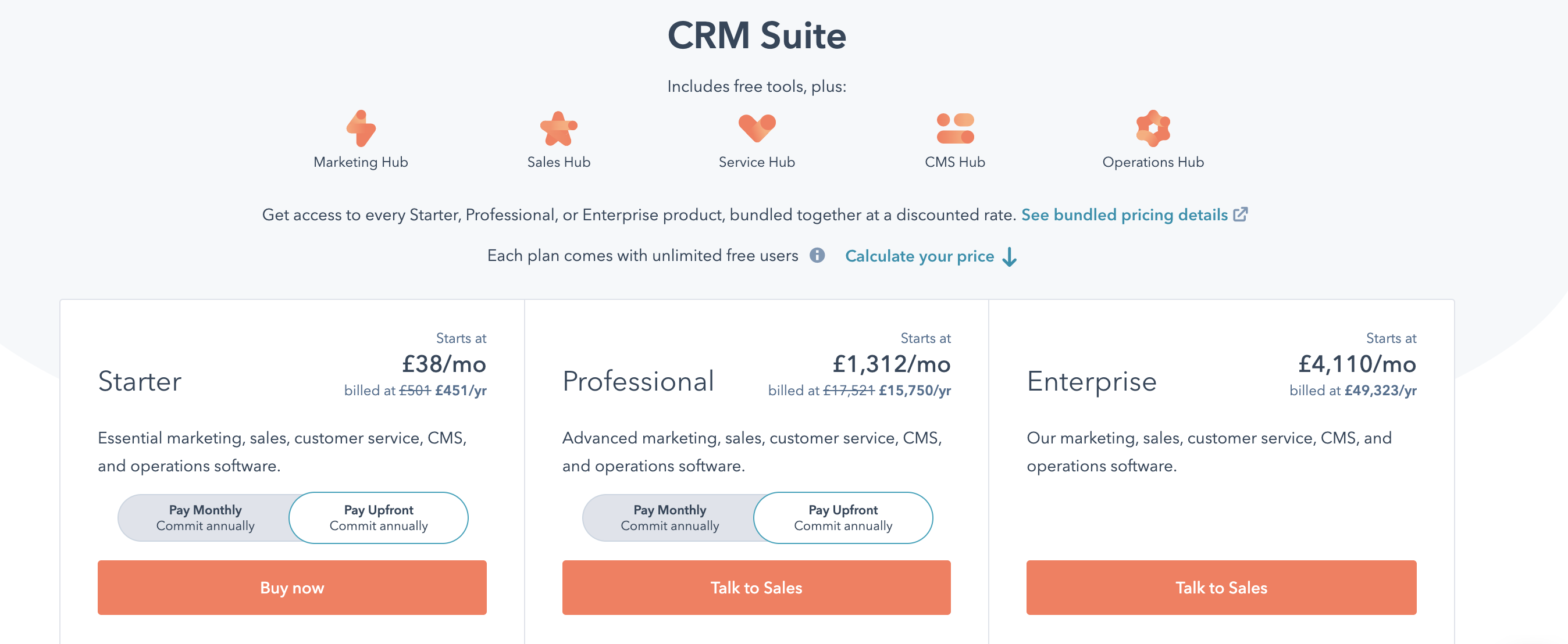 HubSpot CRM Bundles:
Starter: £38 ($47) per month
Professional: £1,322 ($1,651) per month
Enterprise: £4,110 ($5,130) per month
HubSpot Marketing Hub:
Starter £38 ($47) per month
Professional: £655 ($818) per month
Enterprise: £2,624 ($3,278) per month
The package upgrade journey is pretty steep. Even if you only opt for one service offering, the costs remain fairly exorbitant, especially if you are wanting to grow your marketing capabilities beyond the basics that HubSpot Starter packages offer.
Furthermore, many SaaS businesses spend a fortune on HubSpot while using just a fraction of its features. The worst part is that they upgrade to Pro and Enterprise packages prematurely due to reaching the marketing contacts limit, rather than actually requiring more premium features.
As with many other successful products on the market, the value-for-money ratio drops as the product gains popularity.
HubSpot Pros
HubSpot is a truly remarkable all-in-one solution designed to be used as a whole rather than in collaboration with external tools. The advantage is that you won't have to juggle between different platforms to serve your existing and potential customers. So, if you've struggled to manage aspects such as marketing and customer service for your business, HubSpot provides a viable solution.
HubSpot Cons: Why Users Are In Search Of HubSpot Alternatives
HubSpot has a big name, a huge following, and an amazing suite of products. Therefore, HubSpot no longer needs to impress new customers. Their "flywheel" has already gained the maximum momentum and if you're looking for the most value for your money, perhaps it's time to look around for alternatives.
In addition to its eye-watering cost that may well be out of reach of most SaaS startups in particular, HubSpot shrouds you with rigid contracts. Once you commit to a 6-month or year-long contract, you're locked in. No early cancellations or refunds – you're on a hook until the end! The billing continues even if you're on a monthly subscription.
So trying out HubSpot to see if it's a good fit isn't an option. Neither is it suitable for those who are in their testing phase.

Psst: You can indeed try GoSquared for free.
Understandably, nobody likes that pressure and even though HubSpot is a spectacular tool, you have to be 100% sure that you will love and use all of its features before you make that commitment!
Just like their contracts, HubSpot's technical support isn't generous either. It's limited and when you need to implement a complicated workflow, you'll have to pay for continuous technical support. Hubspot even goes as far as charging for technical assistance when requested.
By itself, HubSpot is a comprehensive tool, but it falls short in offering flexible plans to different types of SaaS businesses. Paying thousands every month, while barely tapping into the suite of HubSpot's features can leave you feeling like you're burning cash.
So what else could you try, when you're in search of a seamless automation tool that's capable of managing your sales, marketing and customer service while remaining affordable?

Drumroll please!… 🥁
#1 🏆 HubSpot Alternative – GoSquared

Founded in 2006 (the same year as HubSpot!), GoSquared saves SaaS founders time. We help our customers build smarter, highly converting websites and marketing flows in moments, not weeks.
We're also accurately aware that the ability to effectively segment and communicate with your visitors and customers shouldn't cost you the world. Nor should it take up your entire week, because as busy founders and entrepreneurs, you've got better things to do with your time, right?
Instead, we focus on bringing SaaS founders everything they need, and nothing they don't. Our customers range from independent makers with portfolios of projects, to small (and growing!) businesses. GoSquared combines live chat, customer segmentation, marketing flows, and lead capture in one place and doesn't require months of training to get going.
Ease of use, neat features, and continuous customer support make it a one-stop-shop for SaaS entrepreneurs to scale and support their businesses.
In case you're concerned with migrating from other platforms, GoSquared has a set of tools designed to facilitate the process of importing your existing customers.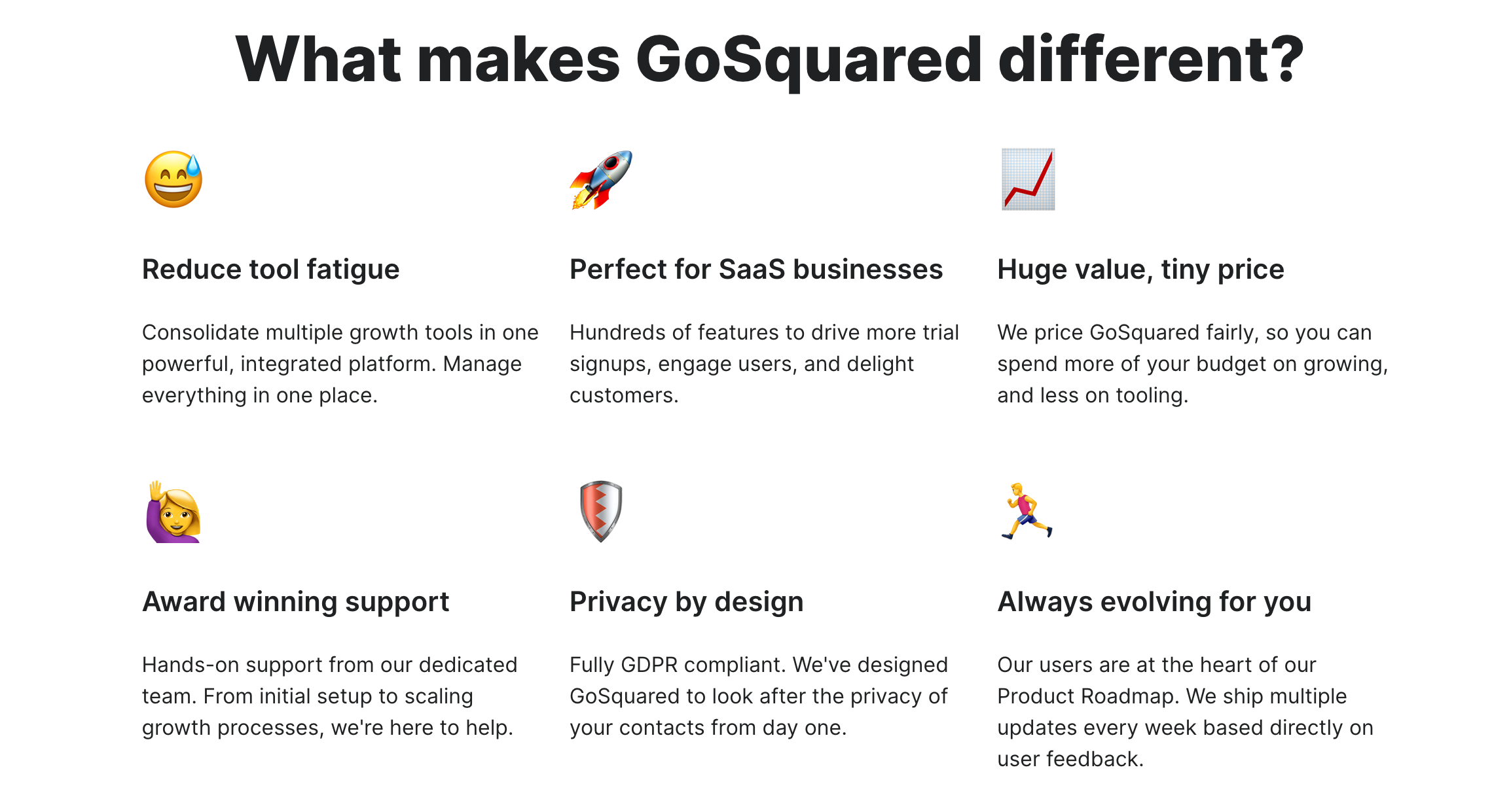 Go Squared Pricing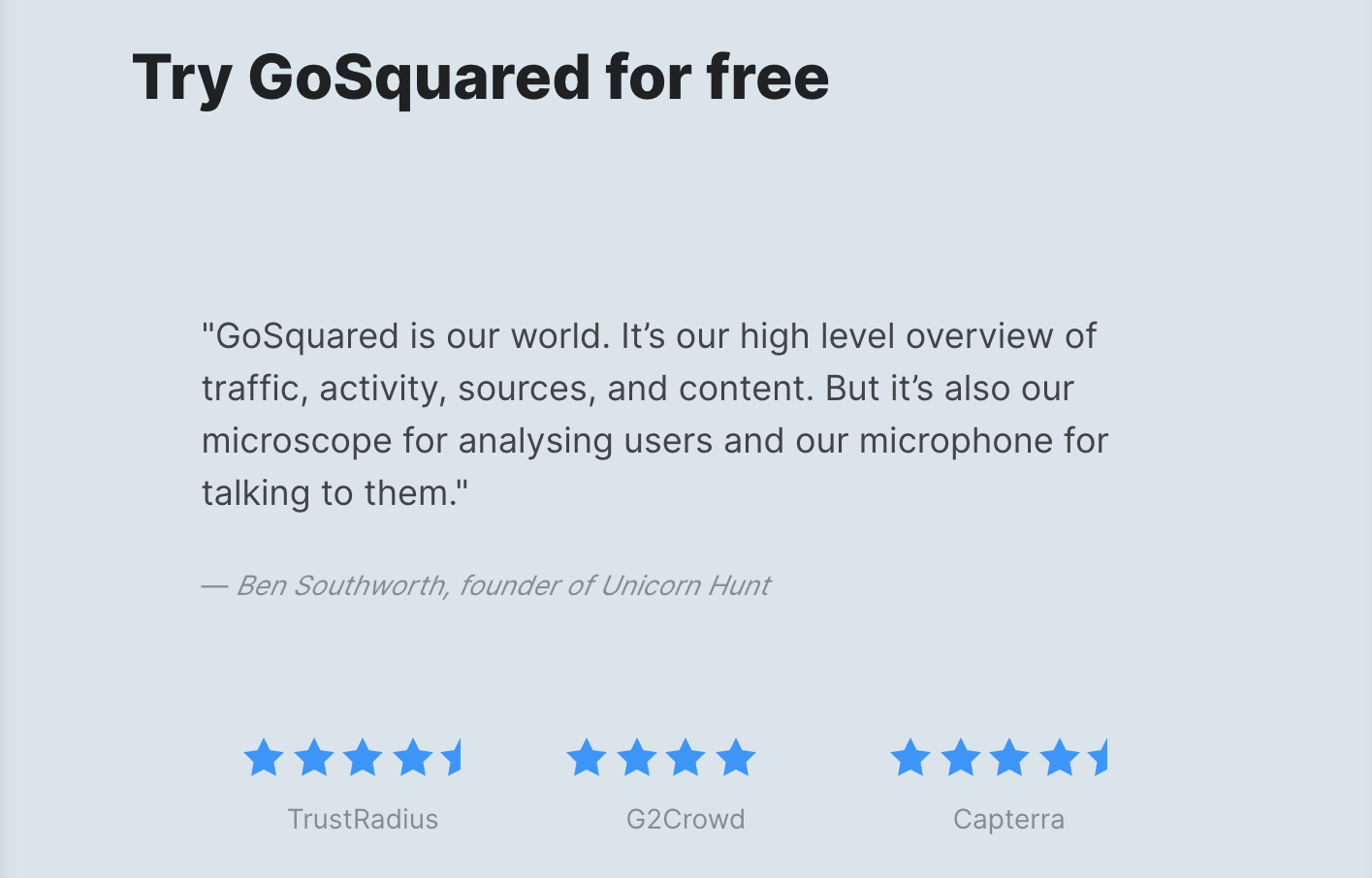 Early-stage startups can benefit from the Early Stage Plan, which costs only £23 ($29) per month and still provides everything our Suite package does, with a nice little discount for your first years in business.
Once you're ready, upgrade to the Suite package which adds unlimited marketing automation, seats, projects, and lead enrichment all while humbly costing just £63 ($79) per month.
Flexible and well-priced tiers allow you to allocate more of your budget to growing, and less of it to tooling.
GoSquared's Freemium Plan already has killer features that many companies seldom offer for free. live chat, real-time web analytics, and segmented customer data will set you off running and propel you on your growth journey.
View GoSquared's Pay As You Grow Pricing plans, starting from free!
#2 HubSpot Alternative – GetResponse

GetResponse is a great platform for email marketing, lead acquisition, and sales automation.
It allows you to send emails, create landing pages, and automate your marketing. GetResponse is a handy tool for growing your audience. Its lead generation tools help you build your email list, find new customers, and turn strangers into fans.
Build a following, engage them with your content, monetise your knowledge, and boost online sales by putting it in front of qualified leads.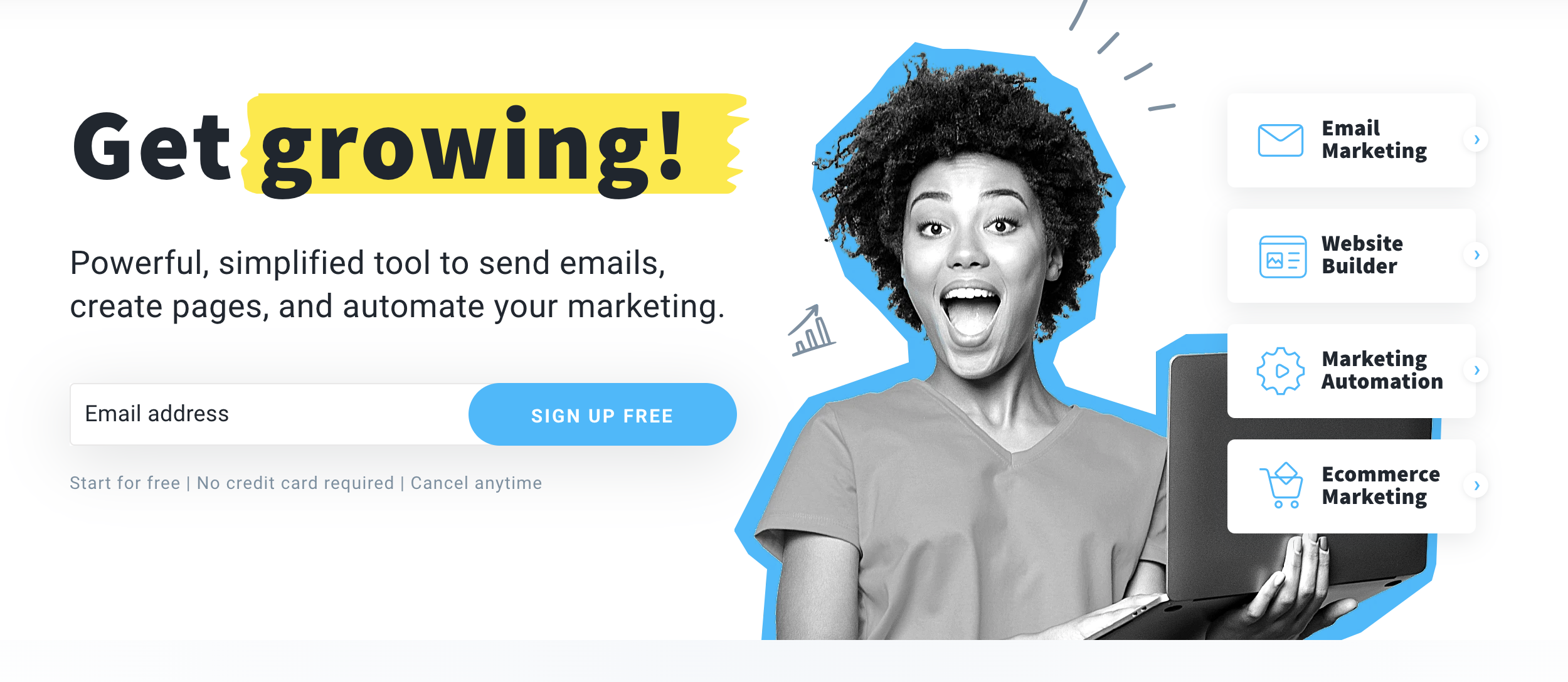 GetResponse Pricing
The features are packed in three different packages:
Basic costs £12 ($15) per month which includes their website builder, but has limited live chat functionality.
Plus costs £39 ($49) per month focused on the top of the funnel.
Professional costs £79 ($99) per month with unlimited automation builder and sales funnels.
#3 HubSpot Alternative – Sendinblue

Sendinblue is focused on relationship marketing. It offers CRM, marketing automation, email marketing, ads management tools, and SMS marketing. It's a fit for companies who want to market via SMS. The platform lets you connect directly with your contacts using targeted SMS messages to spread the word about your latest promotion quickly and effectively.
Offering flexible packages and adaptable features, Sendinblue makes a great platform for small companies who know their way around a marketing workflow.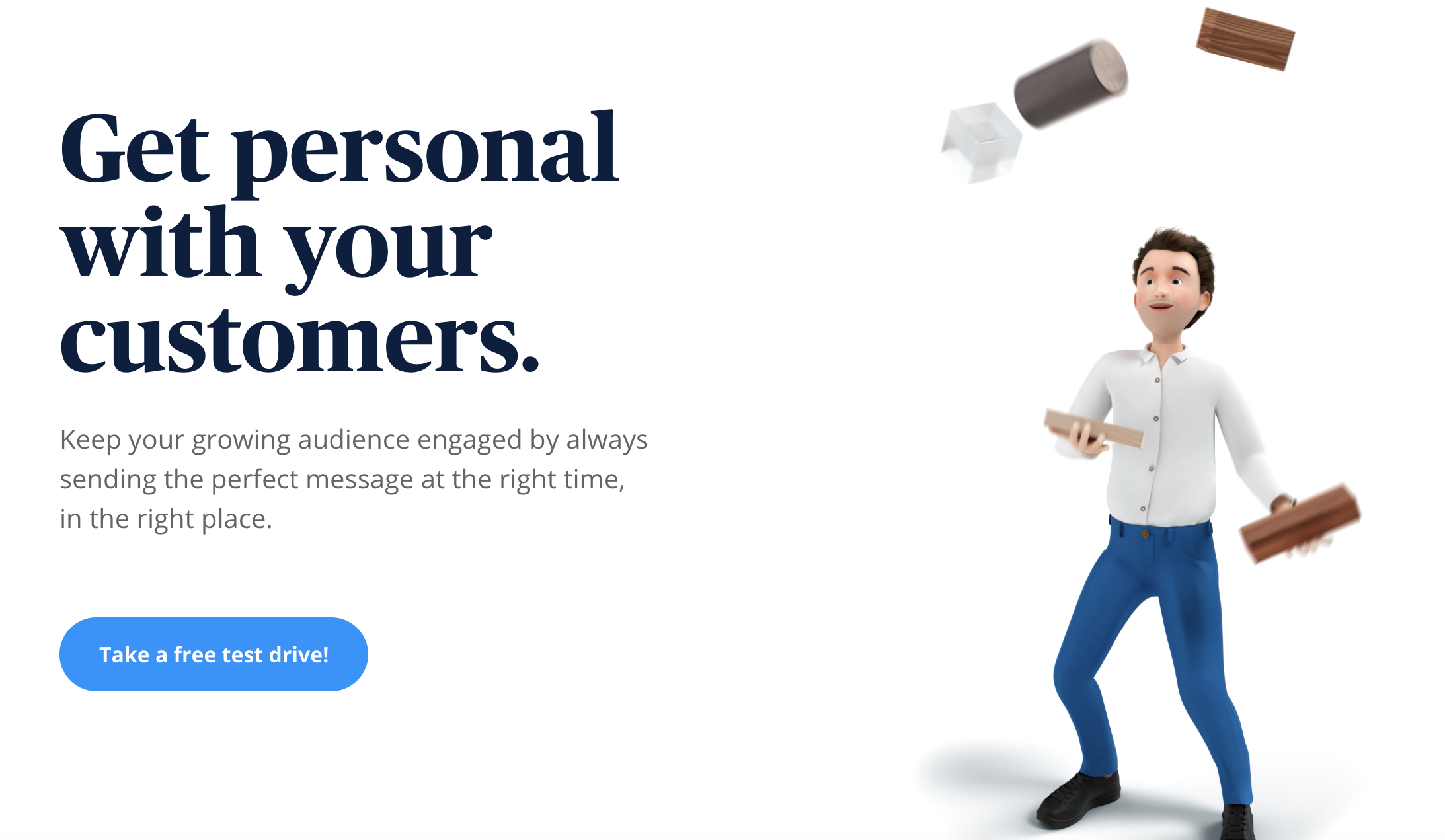 Sendinblue Pricing
Sendinblue offers three different package options:
Lite costs £20 ($25) per month and includes basic features, email support, and A/B testing.
Premium costs £51 ($65) per month with marketing automation, Facebook ads, landing pages, and telephone support.
Enterprise has a custom price tag which requires a call with Sendinblue's sales department to reveal. However, you'll receive unlimited emails, priority sending, and premium support.
#4 HubSpot Alternative – Ontraport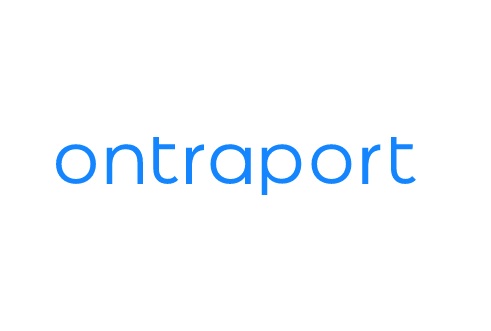 Ontraport offers a business automation software suite for solopreneurs and small businesses. It includes CRM, marketing automation, eCommerce, and reporting. It's a great choice if you need to create and host landing pages, track leads by collecting customer data, automate your marketing, or develop relationships with your eCommerce or online-learning customers.
Ontraport includes a page builder, form generator, task automation, segmentation, and various integrations.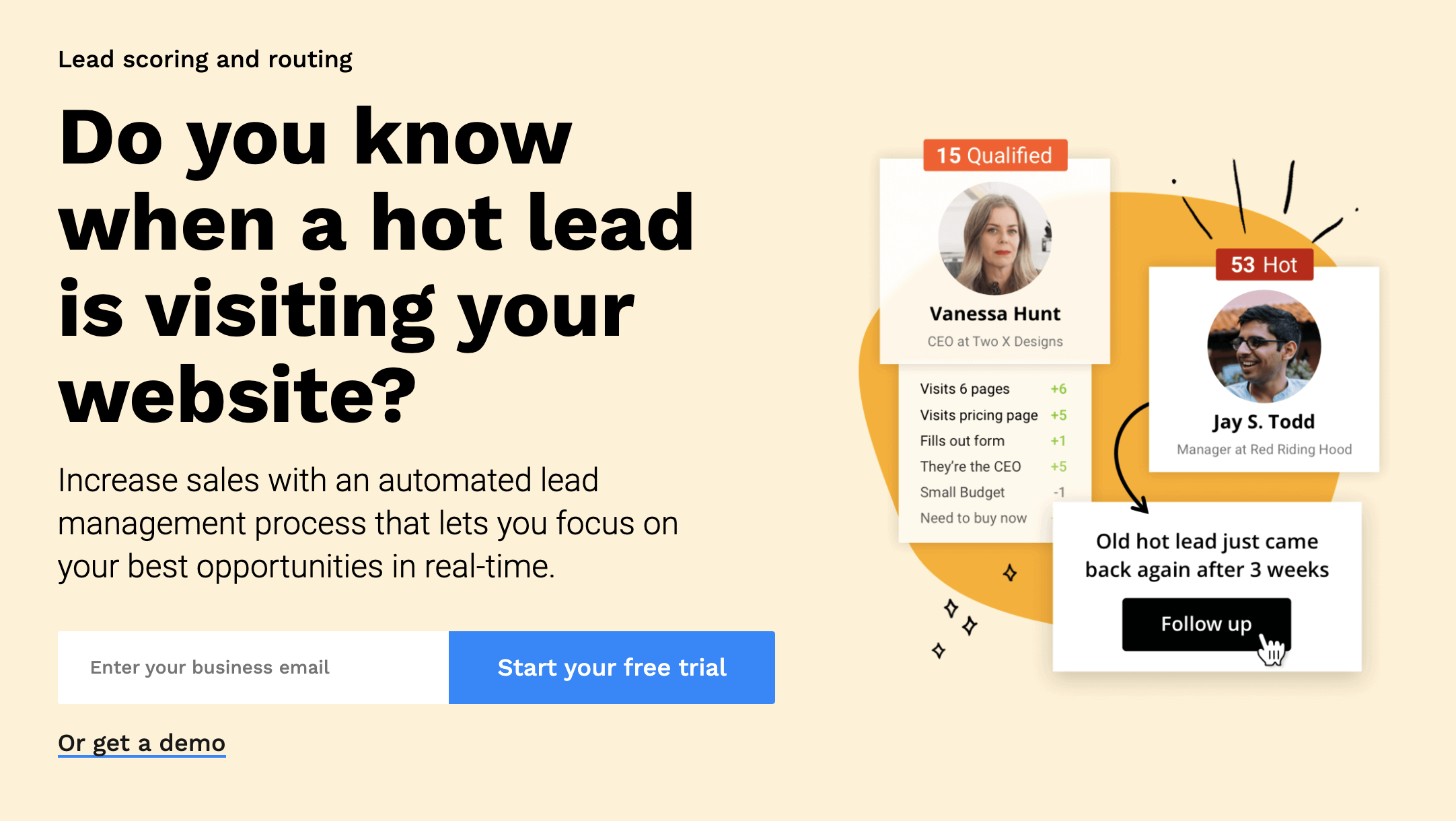 Ontraport Pricing
Ontraport is somewhat expensive compared to other alternatives. It starts at £63 ($79) per month for the basic package which includes up to 1,000 marketing contacts and unlimited emails, but only one account user. Additional users cost £37 ($47) per month.
The Plus package adds additional 1,500 marketing contacts, another account user, and an eCommerce platform for £117 ($147) per month. The Pro version bumps up the marketing contacts limit to 10,000 and costs £237 ($297) per month with a few additional features. At the very top, you've got the Enterprise package which, priced at £397 ($497) per month, includes the entire suite and up to 20,000 contacts.
#5 HubSpot Alternative – Wishpond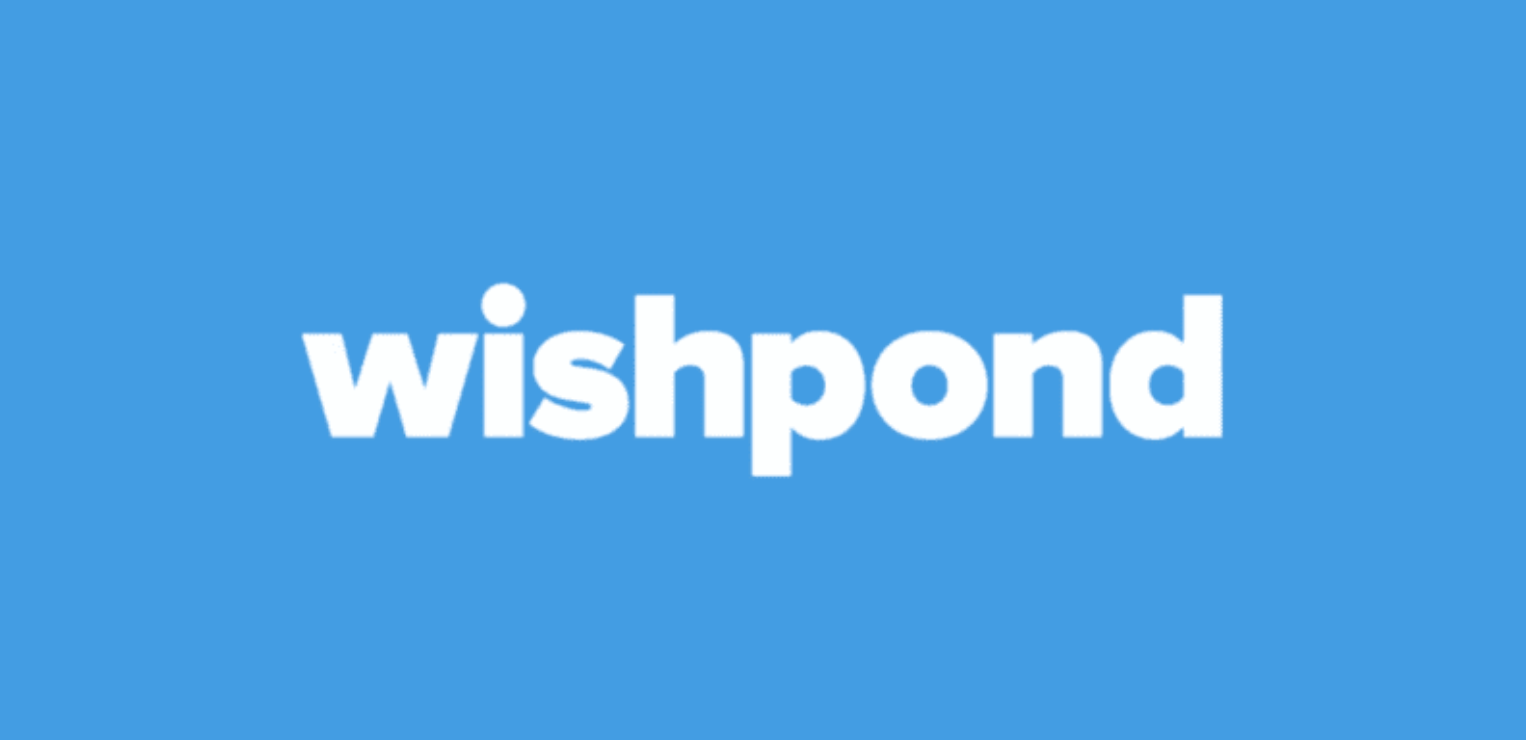 Wishpond gives you tools to generate leads, grow your audience, and get more sales. Additionally, it offers online advertising, a landing page builder, marketing automation, website popups, and more. It's a perfect choice for those with limited marketing dollars looking for a lead-generating service that tops the big agencies for a fraction of the cost.
Trusted by large businesses like Walmart, Yelp, and ESPN, it lets you run viral social promotions and smarter email marketing campaigns.
Wishpond adds a team of professionals as part of their SaaS plans. Your marketing executive will work with you to propel your campaign. It includes 24/7 support to designers, ads specialists, content writers, and more.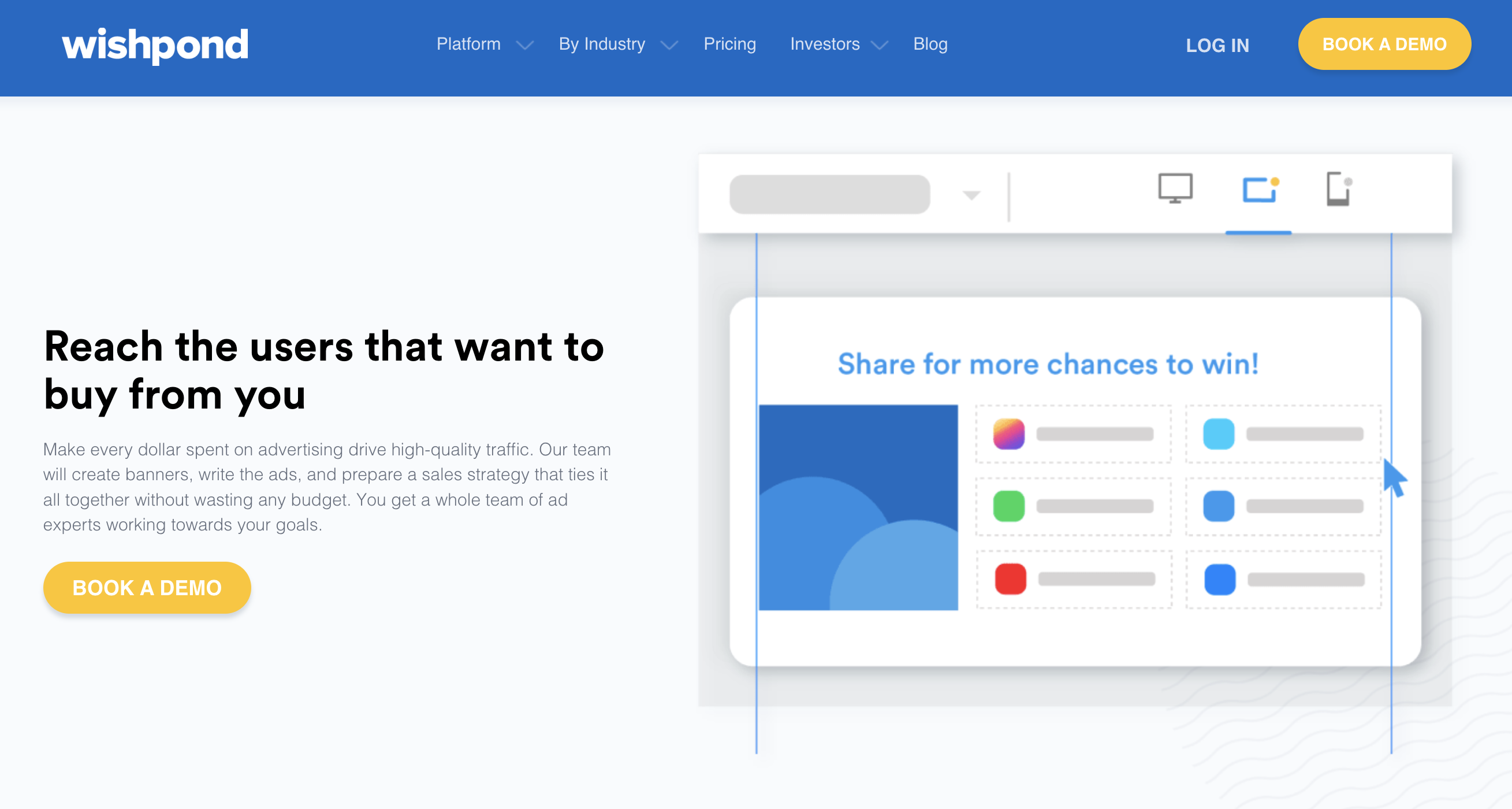 Wishpond Pricing
Wishpond is a little coy with their pricing, as they don't directly reveal it on their pricing page. Instead, users are taken to a page where they can schedule a meeting with the company to discuss pricing options.
However, a review website we found states that Wishpond pricing starts at (£35) $44 per month.
#6 HubSpot Alternative – Aritic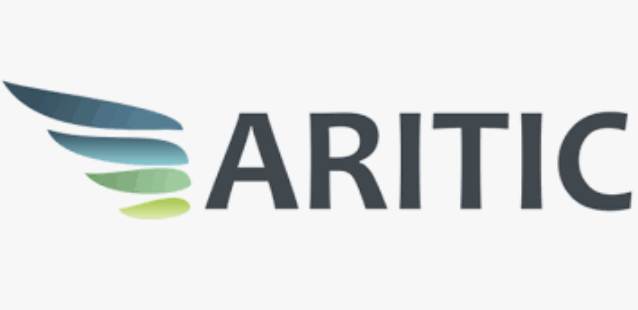 Considered a full-stack automation platform, Aritic provides tools for marketing automation, CRM, and business automation stack designed for B2B companies.
Their flagship product, Arctic PinPoint, is your go-to for an automated business ecosystem. It has everything you need to design effective automation campaigns for smooth customer journeys.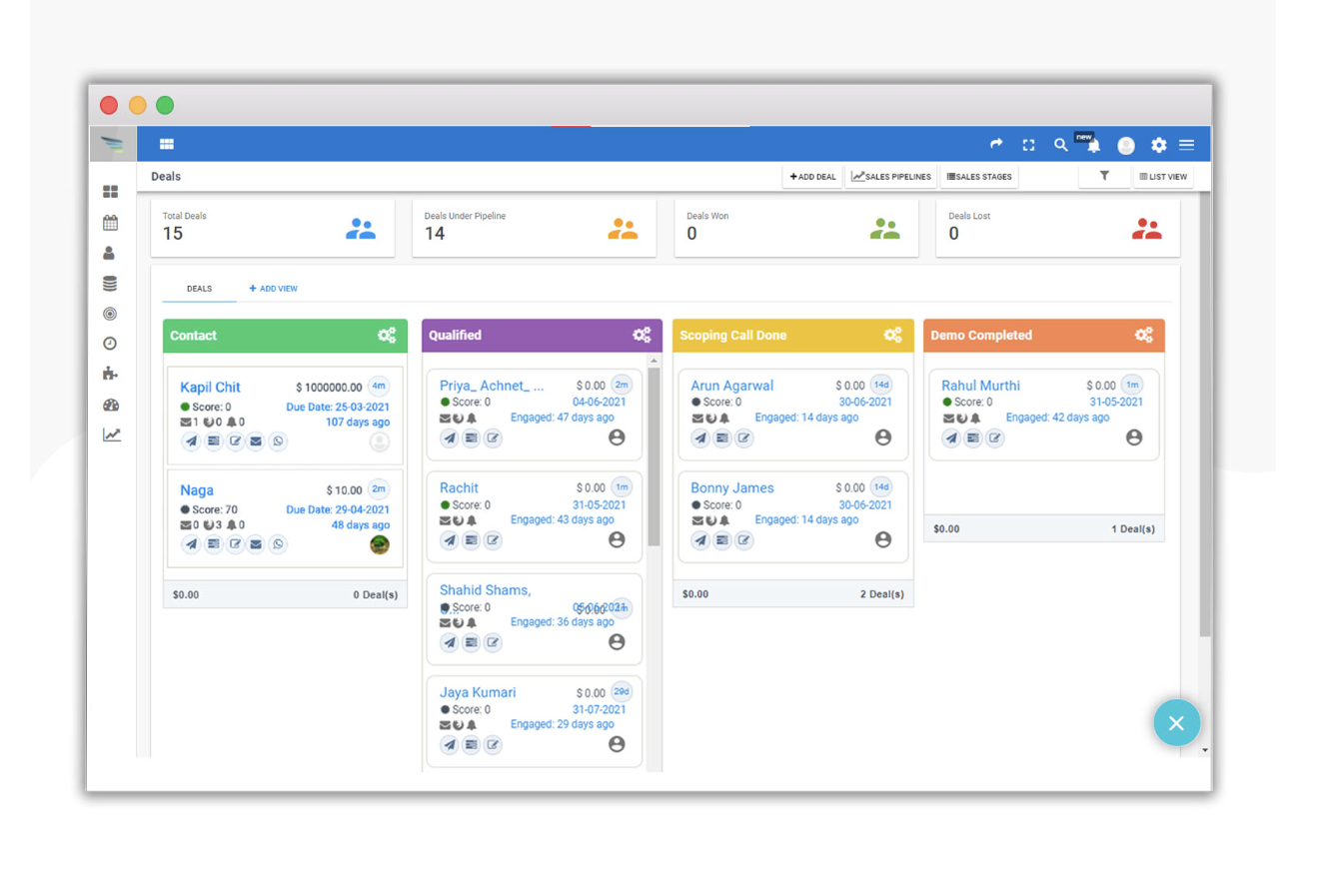 Aritic Pricing
If opting for a monthly price package, Aritic pricing options are as follows:
Lite £47 ($59) per month
Starter £175 ($219) per month)
Professional £199 ($249 per month)
Enterprise – customised pricing based on user needs and will be revealed following a call with Aritic's sales department
#7 HubSpot Alternative – Drip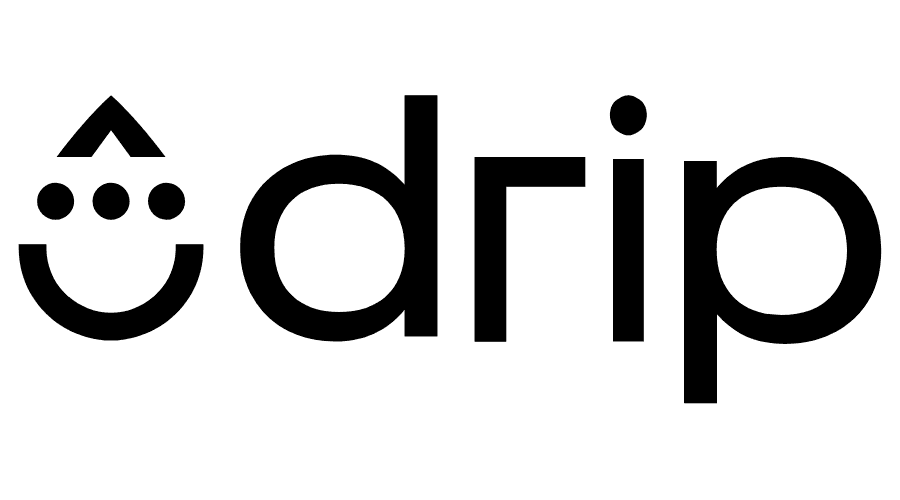 Drip is an eCommerce revenue engine. It helps eCommerce marketers build their brand and increase revenue by acquiring, retaining, and turning new customers into loyal fans.
Features like audience segmentation, comprehensive reports, email & SMS campaigns, and customisable forms make it a perfect choice for those looking to integrate with popular eCommerce platforms such as Shopify, Magento, and WooCommerce.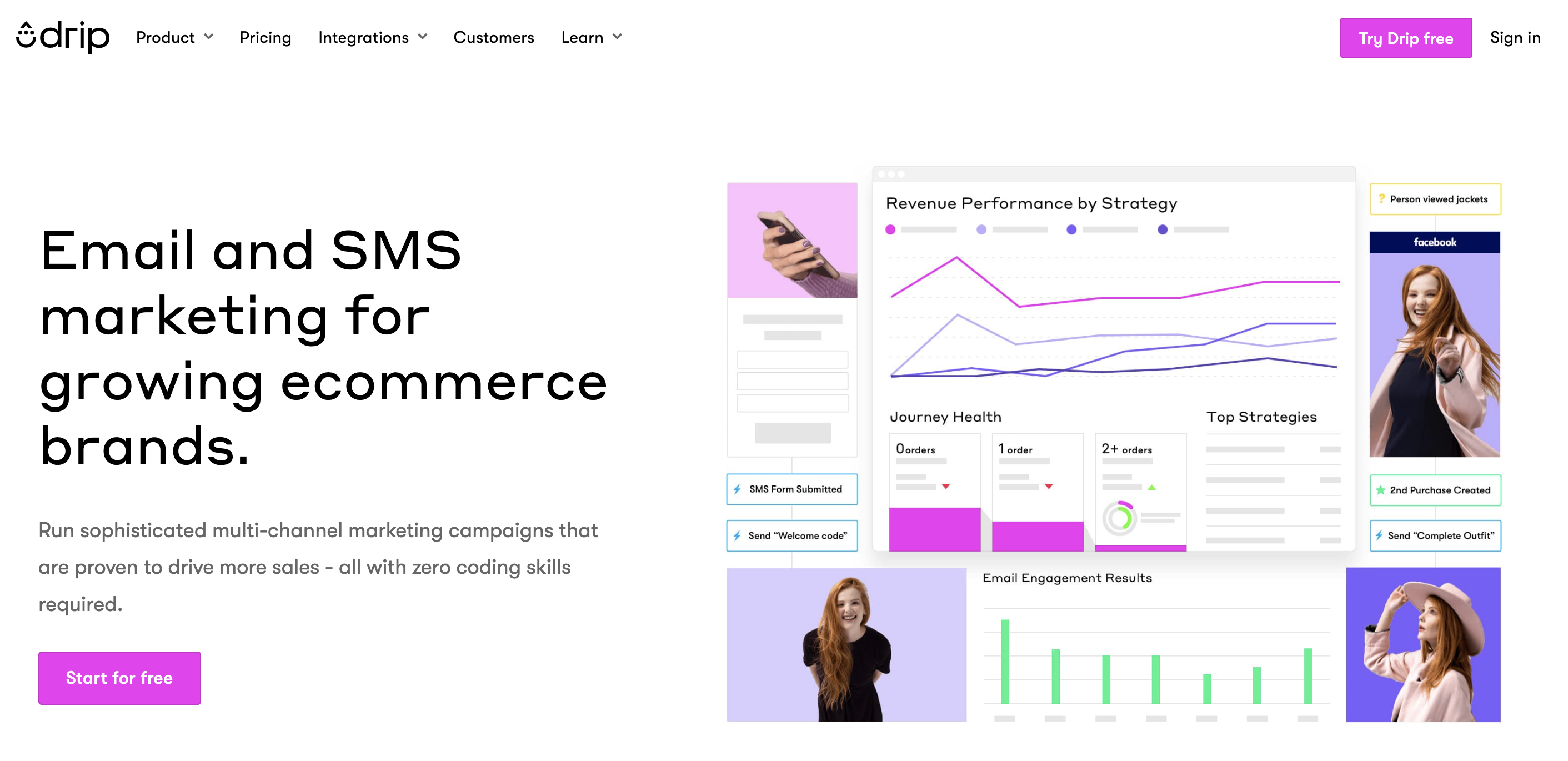 Drip Pricing
They offer a highly customisable pricing model which starts at £15 ($19) per month and allows up to 500 contacts with the price growing a bit steeper than a linear curve, but still within a reasonable range. For example, 5,000 contacts will cost you £71 ($89) per month while 10,000 more than double that.
#8 HubSpot Alternative – ActiveCampaign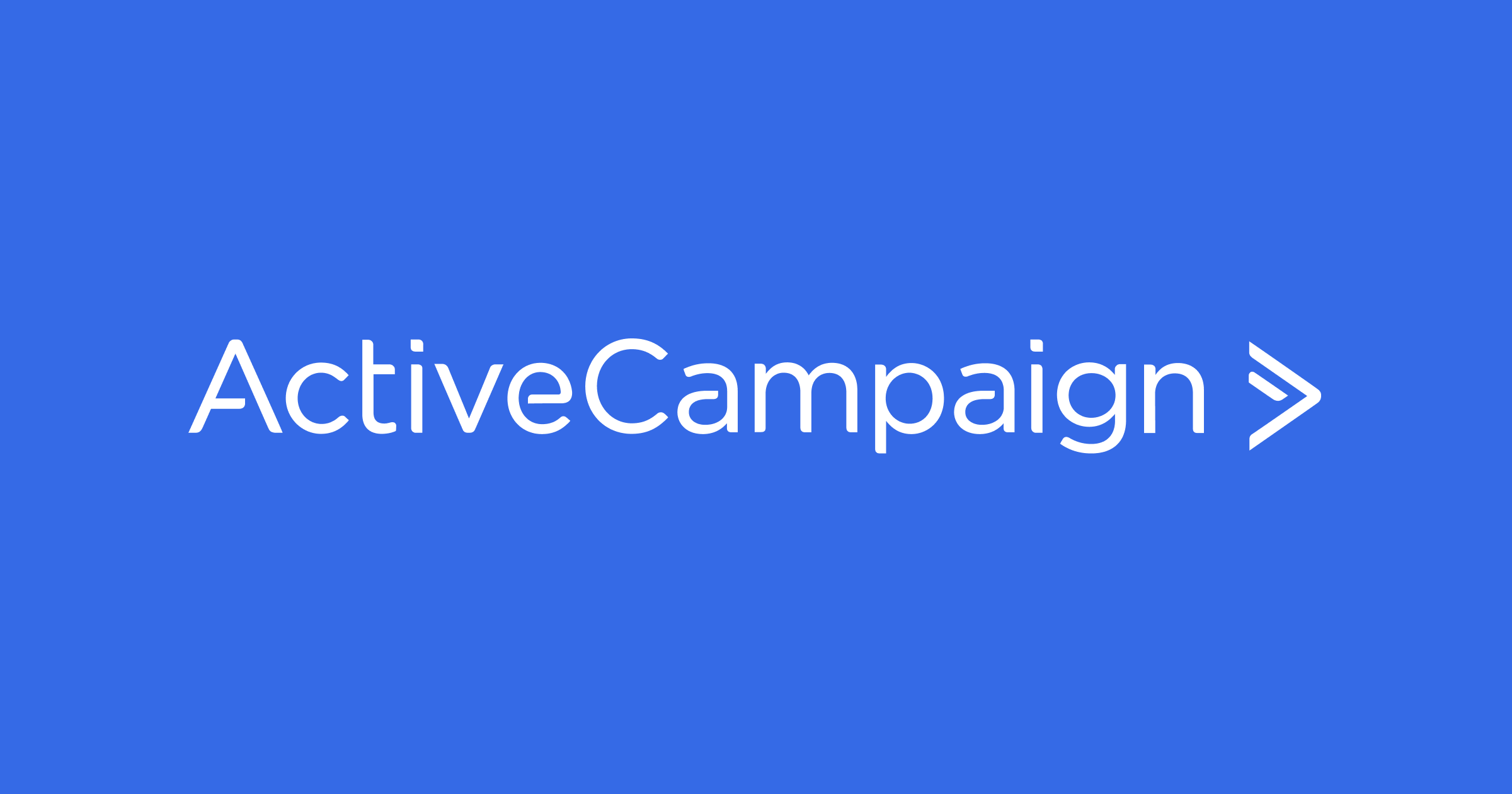 ActiveCampaign does more than merely automate your marketing. It activates your entire customer experience giving you the email marketing and CRM tools you need to create extraordinary customer experiences. Bundling solutions for eCommerce, B2B, and B2C companies, the platform covers a wide range of use cases:
Find the right prospects and grow your audience
Reach, engage, and educate your customers
Nurture the relationships, convert, and close naturally and seamlessly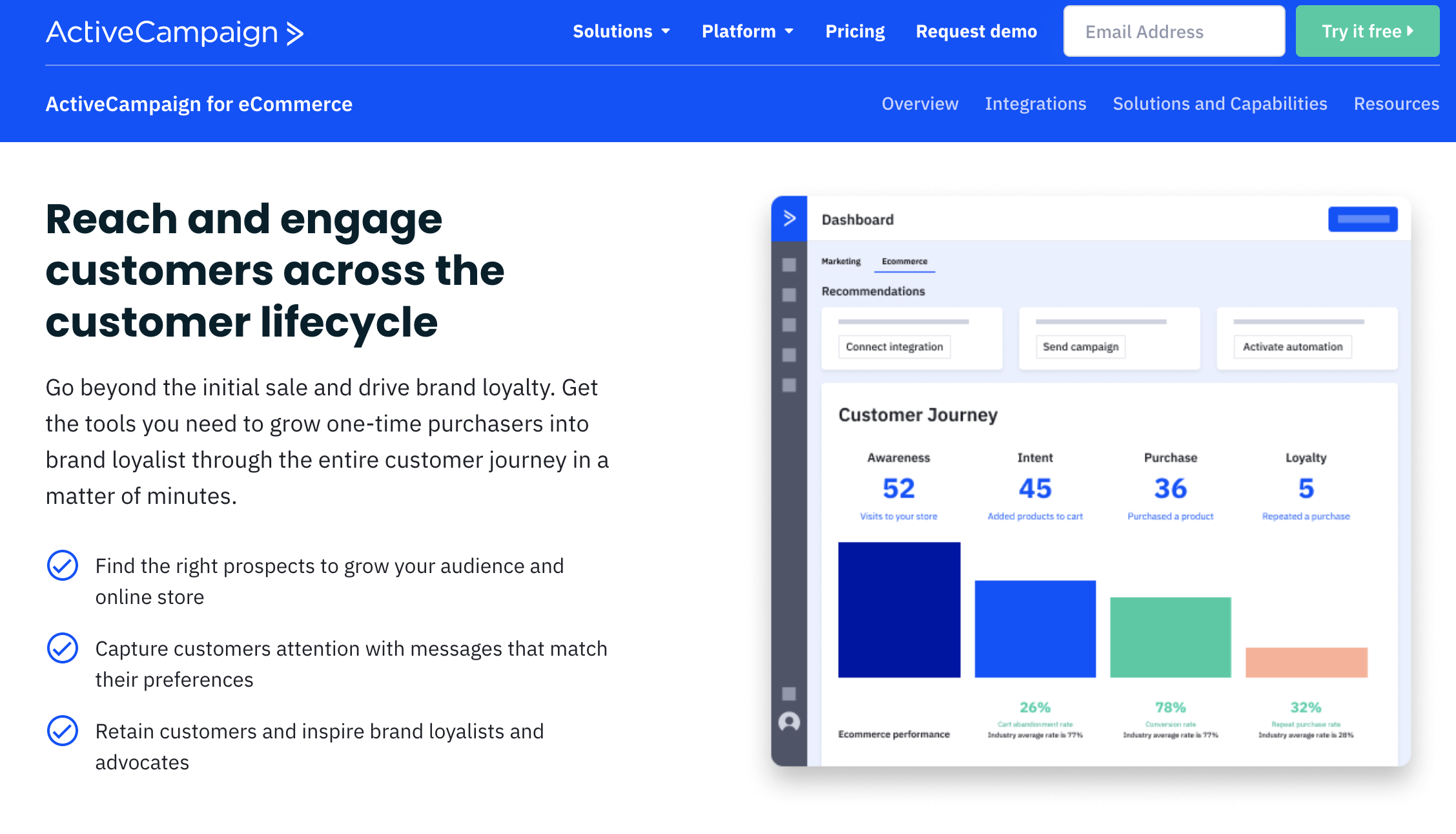 ActiveCampaign Pricing
There are four packages available each priced based on the number of marketing contacts chosen. For example, with a 1,000 marketing contacts limit, Lite costs £20 ($25) per month, Plus is £39 ($49) per month, Professional costs £103 ($129) per month, and Enterprise is £183 ($229) per month.
#9 HubSpot Alternative – EngageBay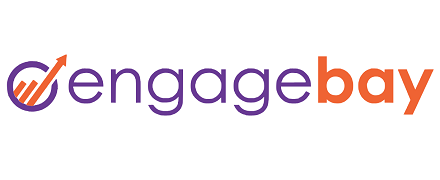 EngageBay is an affordable all-in-one platform for marketing, sales, and customer service. The platform offers CRM, marketing automation, helpdesk software, and live chat.
Offering a rich suite of features, this platform gives opportunity to small businesses to try on bigger shoes to market and sell their products like bigger companies.
The downsides of EngageBay include a lack of good landing page templates and a limited ability to organise and target your contacts by tags.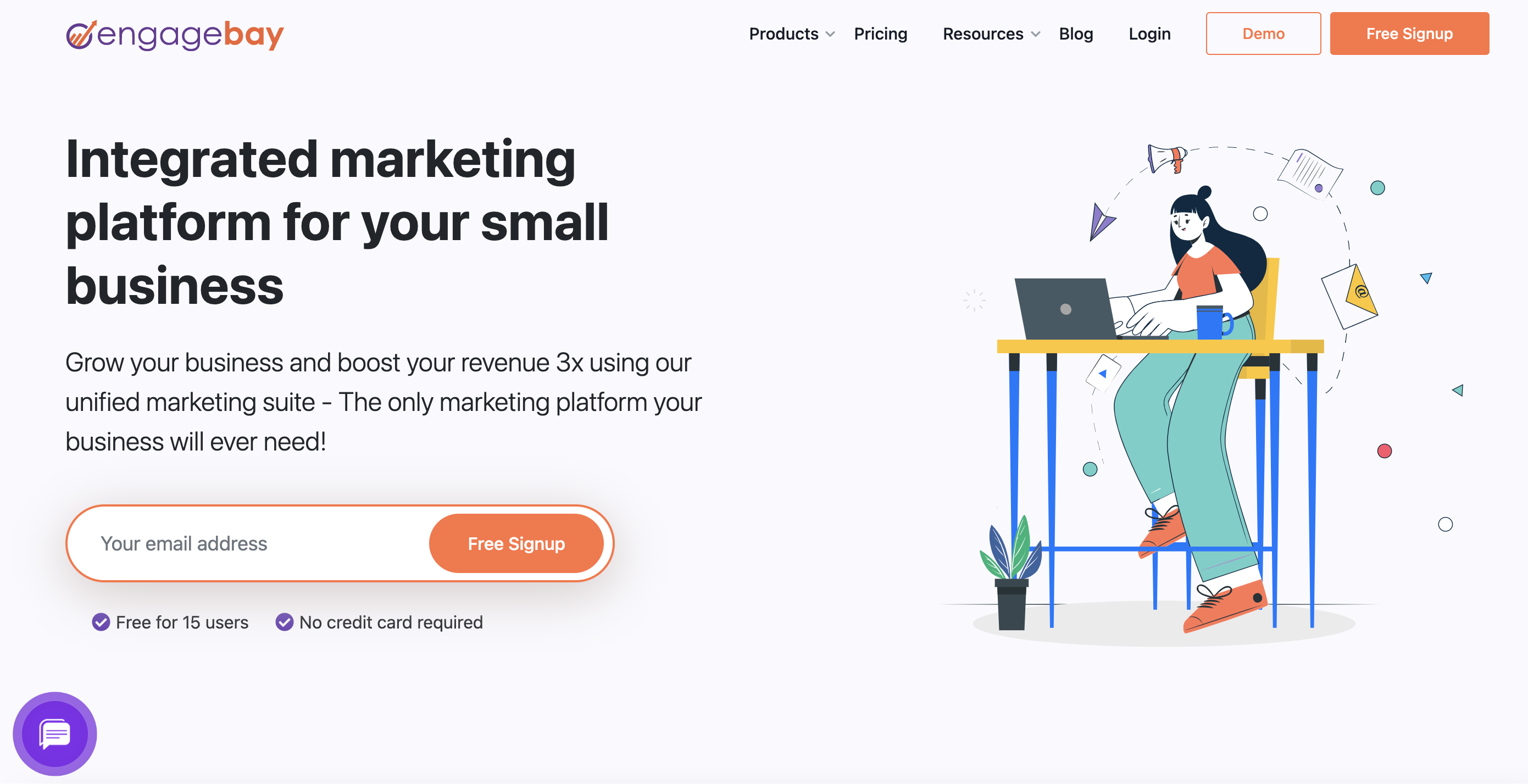 EngageBay Pricing
This is one of the most affordable all-in-one growth software with monthly pricing starting at £12 ($14.99) per month for the Basic package which includes up to 1,000 contacts and an array of features.
An upgrade to the Growth package costs £40 ($49.99) per month, and offers up to 50,000 contacts and comes with marketing automation and broadcast A/B testing. The Pro package costs £80 ($99.99) per month and has unlimited contacts, web analytics, phone support, and a few more bells and whistles.
#10 HubSpot Alternative – SharpSpring

SharpSpring is marketing automation and CRM in one easy solution. The platform offers analytics, a landing page builder, email marketing, forms, chatbots, and a wide selection of integrations including Salesforce, Shopify, and Twitter.
The high starting price might put off some new founders and small teams.
SharpSpring Pricing
SharpSpring starts at £399 ($499) per month and includes up to 1,000 marketing contacts, making it one of the most expensive options on our list. However, this includes full access to the Revenue Growth Platform and includes CRM, sales automation, marketing automation, analytics, service, and support.
Additional Enterprise and Agency packages are available, with the price of these revealed following a sales call with SharpSpring.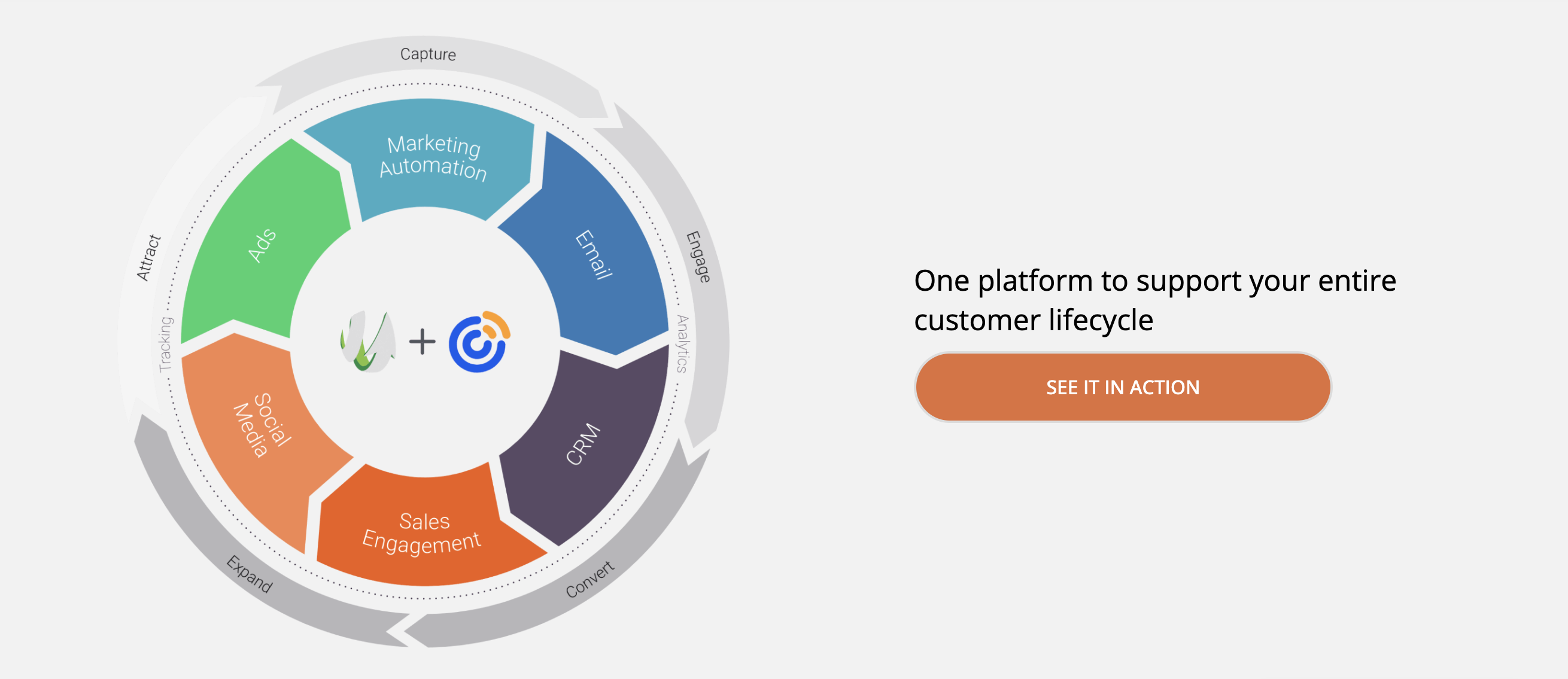 #11 HubSpot Alternative – Encharge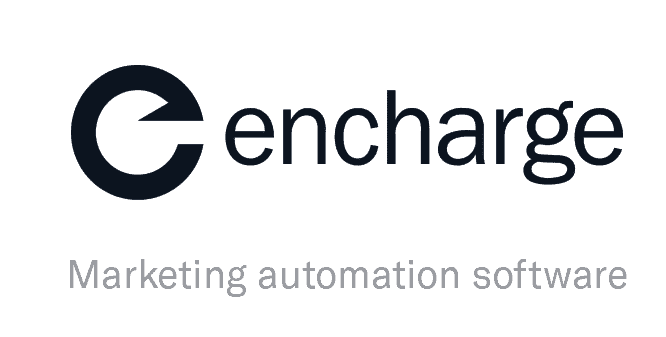 Besides offering marketing and sales tools, Encharge does a great job with user onboarding and converting trial users and has a special focus on direct email. It lets you customise your emails based on user behaviour and allows you to create automated flows to convert, onboard, and retain customers.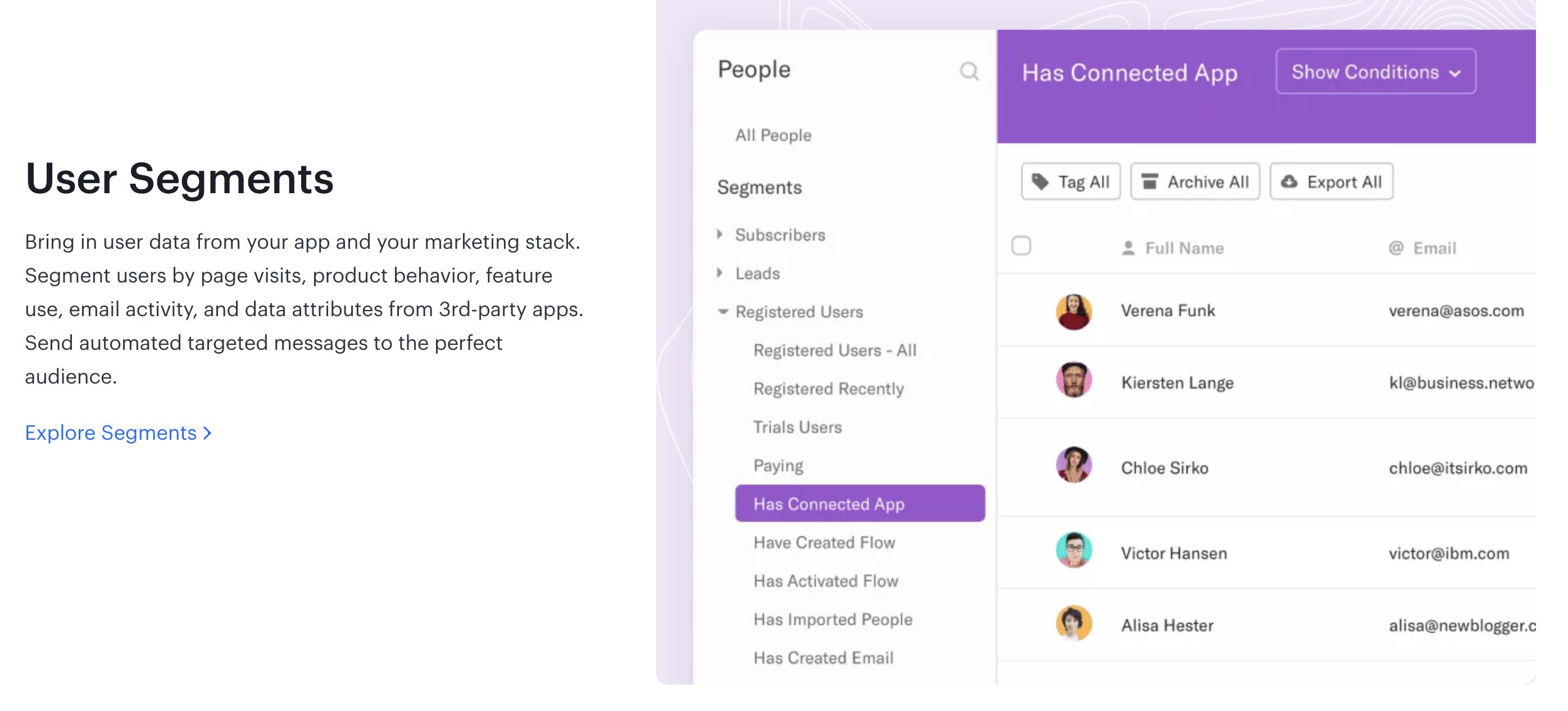 Encharge Pricing
Encharge has a simple pricing model based on the number of subscribers (aka marketing contacts). It is further divided into Growth and Premium packages.
On the lower end of the scale, if you have up to 2,000 subscribers, a Growth package will cost you £39 ($49) per month. The most expensive Encharge package is the Premium package for between 100,000 to 150,000 subscribers and costs £960 ($1,199) per month.
However, all Encharge plans include unlimited Emails, Broadcasts, Flows, and Team members, as well as free email verification.
#12 HubSpot Alternative – Keap (Infusionsoft)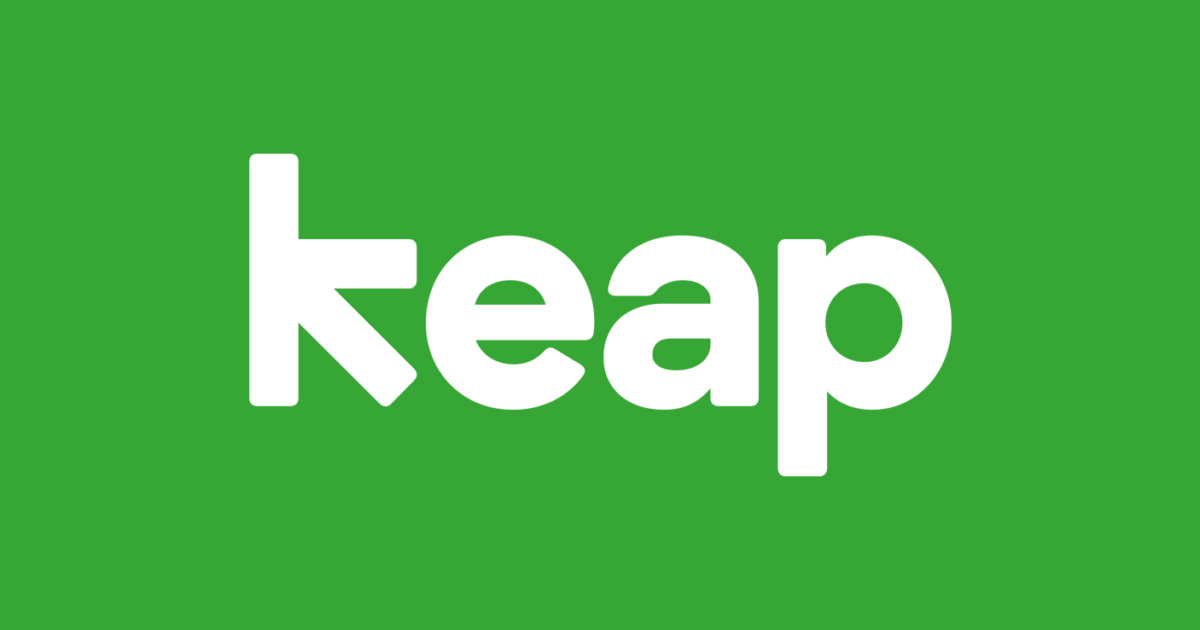 Formerly known as Infusionsoft, Keap is a more diverse sales and marketing automation platform designed to create predictable growth: capture and convert leads more efficiently, segment your contacts, send targeted campaigns, and use templates to automate follow-ups along with reminders to pay invoices.
With a time-proven record of serving big businesses for 20 years, Keap offers packages tailored for small businesses and non-tech startups.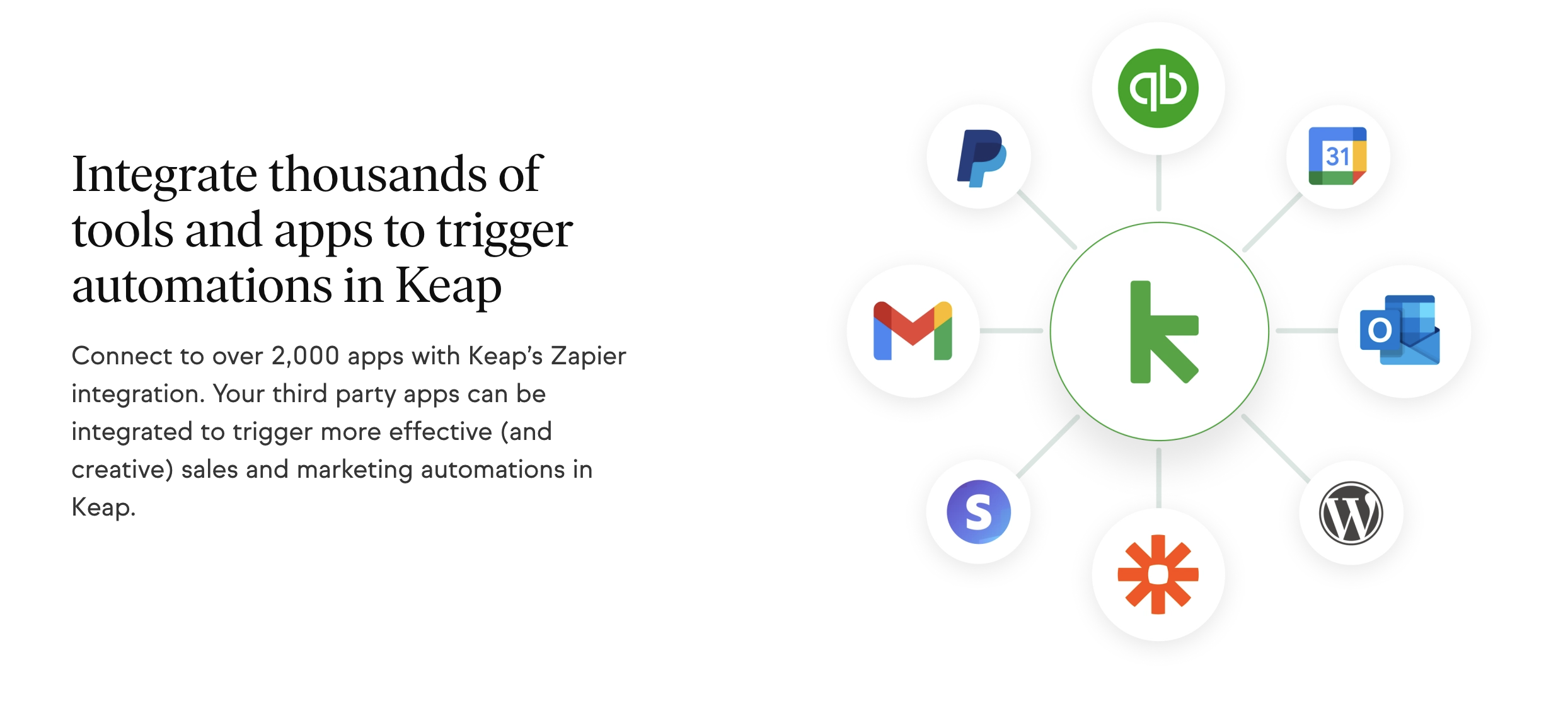 Keap Pricing
Keap offers two packages Pro and Max. Based on a monthly subscription cost, Keap Pro costs £135 ($169) per month and Keap Max costs £199 ($249) per month.
Hubspot Alternatives: Grow Your Subscription Based Business With GoSquared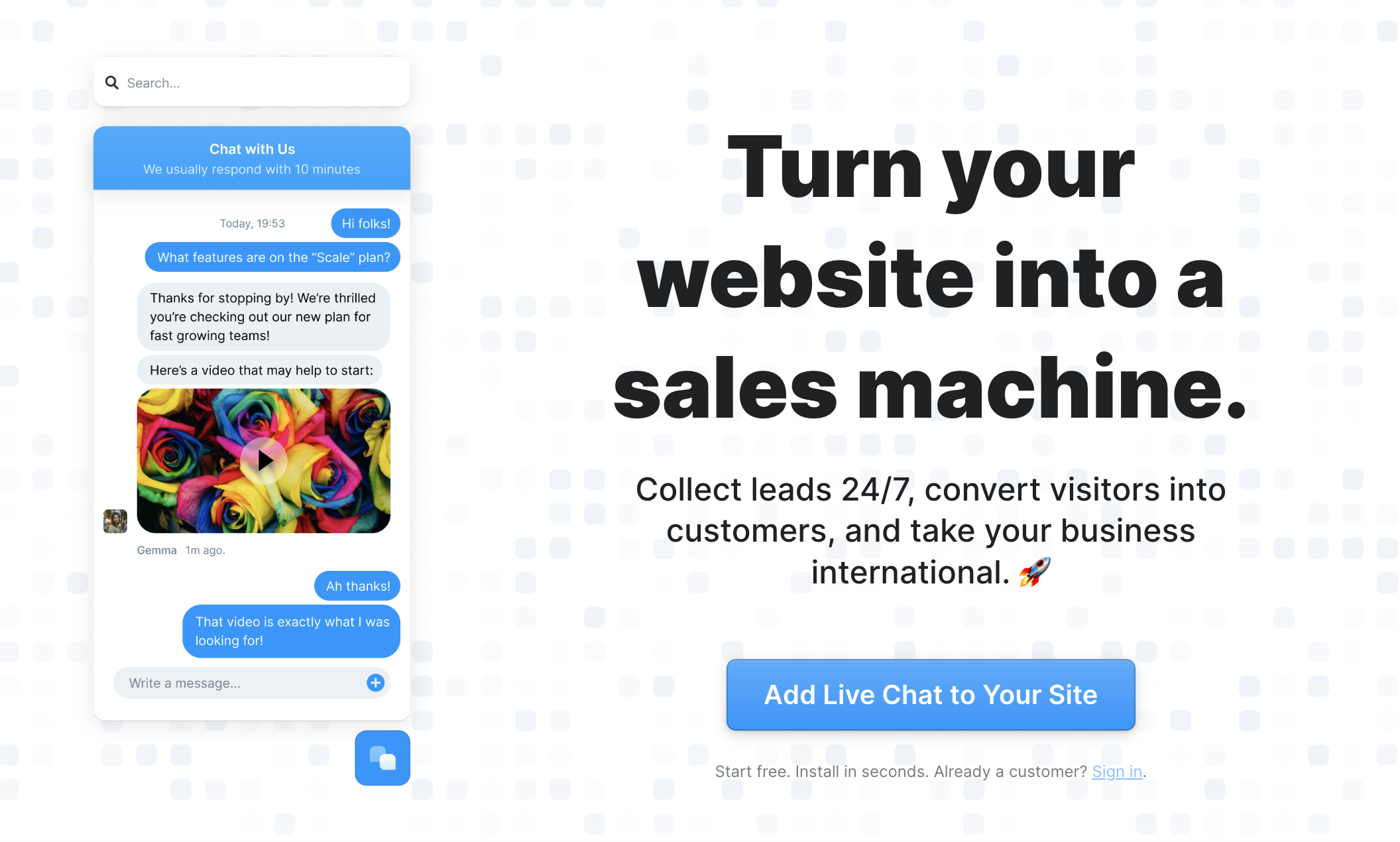 Well there you have it, there's our top list of the most affordable HubSpot alternatives available for your consideration, including our very own award-winning software, GoSquared.
For any subscription based businesses, GoSquared makes for a top choice with a comprehensive range of tools at your disposal. This includes the likes of customised messaging software and live chat for sales. Plus, web analytics that is fully GDPR-compliant, while offering unrivalled data helps you to best understand your customers so that you can tailor your marketing and products to suit.
Schedule your free demo of GoSquared today, and see how our intuitive tools can transform your subscription based business.
Have any questions about GoSquared? You can contact us any time for further help or advice.