According to research by HubSpot, email marketing has an average ROI of $42 (£33) for every $1 (80p) spent. If there's one way to supersize, not to mention streamline your email marketing efforts to reach such heady success, it's through email automation.
Providing an unrivalled method to tailor experiences for potential customers, plus save precious time as a business owner, email automation has been the gold standard for some time now. However, many businesses that sell products online are still not following the fundamental email automation best practices. Likewise, some marketing teams are winging it with email automation, or just aren't prioritising it in the way that they should.
So, if you can't remember the last time you set up an automated campaign based on specific behavioural triggers, then you might have fallen victim to the idea that email automation is too complicated to do right. All the while, your prospects fail to be engaged with your products or services, and your conversions suffer.
In order to maximise the potential of your email campaigns, now is the time to take note of our top 7 best practices for email automation.
Highly relevant, perfectly timed campaigns that truly connect with your customers await if you do so.
#1 Follow Up On Customer Behaviour
"Over 75% of email revenue is generated by triggered campaigns." – Instapage
The number one email automation best practice we recommend our customers to follow is to implement behaviour-based triggers.
One of the simplest examples of email marketing automation is when someone downloads an ebook. Users put their name and email in the form, and then you send them the link to the book in an email. (And then hopefully you follow up with more great content).
However, signing up for a lead magnet is only one way to trigger an automated campaign. There are so many others.
Here are some different behavioural actions that can you use to trigger a sequence of emails:
The prospect viewed the pricing page a second time
The prospect stayed on a product page for more than 90 seconds
In our platform, we also have customer filters that are not triggered events like those above rather are properties. Meaning, that when someone satisfies the criteria for that property, they receive your email sequence. Here are a couple of examples of properties:
Have been an email subscriber for more than three months
Have purchased over $300 worth of products
GoSquared's Marketing Automation is built on top of our Customer Data Hub and Analytics platform, so it's easy for you to collect lead and customer data to set up your automated campaigns.
#2 Build Follow-Ups In Your Automated Campaigns
"Businesses that implement marketing automation experience an average of a 451% increase in qualified leads." – G2
It's not enough to email your leads and existing customers just one time. You need to keep following up.
Depending on your product or service, you could follow up in a few different ways:
Follow up with a similar message a few times in a short period of time. For example, if the trigger you set up is when an email subscriber looks at your pricing page, you might want to send an email that offers a demo appointment. Then maybe after 3 – 7 business days, you might want to follow up to ask them to book a time with you (of course providing different reasons for talking with you like social proof, feature descriptions, etc.).
Follow up with more varied content over an extended period of time.
For other triggers, such as when an email subscriber has downloaded three different lead magnets but is still not a customer, you might want to take a longer approach. Maybe instead of following up rapidly to remind the person to take you up on your initial offer, you offer different things. You could strategise a longer nurture sequence that shares blog posts, case studies, etc.
#3 Use Email Automation To Deliver Other Forms Of Content
"67% of email marketers plan to use data to better personalise email content to boost engagement, sales, and customer retention." – Statista
Your follow up emails are a great place to share other forms of content.
However, as you probably well know, content promotion is just as time-consuming as content creation.
Hopefully, you've already created content that satisfies a variety of interest levels, buying cycle stages, and awareness levels. (If not, make sure to map out your buying cycle and start filling it in with content at different stages).
One email automation best practice that often goes missed in relation to content is a thorough audit of the content that you already have.
Take a look at your different forms of content such as:
Blog posts
Case studies
Podcasts
YouTube videos
On-demand webinars
Which pieces can you use in your email automation campaign? Do you have some pieces of content with high social proof? How about any that handle objections? Or simply teach about the outcome of your product or service? Is there a place on your site where you store your reviews and testimonials?
Give yourself at least an hour (probably two or three) to go over your current content. By putting a link to helpful resources in your emails, you'll increase email engagement, which positively impacts revenue, since engaged leads are more likely to buy and engaged customers are more likely to repurchase.
Enjoying this post so far? Sign up for the FREE GoSquared newsletter and receive helpful hints every week to grow your business and boost engagement.
#4 Prompt 1:1 Conversations, Purchases, Or Other Immediate Actions
"The average order value of an email is at least three times higher than that of social media." – McKinsey
Use your email copy to inspire your email readers to take immediate action. What do you want them to do after reading your email? While you can write some emails that are intended purely to offer value, for the most part, you should have one CTA in each email.
Why put just one CTA in each email?
Gives readers one clear action to take.
Gives you an opportunity to track CTR so you can segment out your most engaged email readers and also benchmark your email content.
Allows you to drive immediate revenue or immediate action.
Your CTA could be a variety of things. Maybe it's a chat prompt button that brings users back to your website and begins a chat with your team. Maybe the CTA is to read a blog post or watch a pre-recorded webinar. Maybe it's to purchase a product or book a demo.
Consider what behavioural data you're using for the campaign, and then choose your CTAs around that. For example, with an abandoned cart campaign, you can go straight to encouraging readers to make a purchase. But if someone has downloaded an ebook for a considered purchase, you'll want to follow up with helpful resources.
#5 Choose An Easy-To-Set-Up Email Automation Stack
"The lack of expertise and know-how (55.6%), as well as lack of human resources (48.1 %) are the most common reasons why companies are not using marketing automation." – Liana Technologies
What keeps companies from setting up really high-quality email automation isn't a lack of desire or interest. It's not even disbelief in the power of marketing automation – it's not having the right technology that makes it easy enough to implement.
Of course, some marketing knowledge is required (what's your target audience, how should you segment out high-intent leads, what do you say in the copy etc). But you shouldn't have to be an automation wiz to set these campaigns up.
Therefore, you should use technology that is easy to learn and understand, and that doesn't require any custom coding or automation.
Look for an email automation platform that:
Has a CRM built in to help you track lead and customer data.
Utilises website analytics so you can send emails based on website behaviour.
Comes pre-loaded with different customer filters, events, and properties to make it easy to start brainstorming what automated campaigns you should set up.
Combines email automation with chat prompts so you can converse with customers.
If you don't find tech that is easy to use, you run the risk of not setting up high-value email automation and losing out on potential results.
#6 Leave being a 'Creep' to Radiohead And/Or TLC
"74% of marketers say targeted personalisation increases customer engagement." – eConsultancy
Here's an email automation best practice that isn't always easy to follow: don't be creepy.
The whole point is you're tracking what customers and leads are doing and reaching out to them in a timely manner based on their behaviour. How can you make that less creepy?
Depending on your target audience, especially their age, there can be a different perceptions of email automation. Younger customers might not be surprised by it. People in tech companies will probably be impressed with it. Know your audience to be sure you're using the right level of tact.
For example, the phrase "Hey, I've seen you on our site a lot lately" could seem invasive to one person and totally reasonable to someone else.
We believe that the best practice here is to be open and honest about your use of automation tools, as pretending that you aren't using them can cause distrust and confusion. We call this the Uncanny Valley of email – and it doesn't give a good impression.
In summary, used correctly, email automation tools can help you to be personal and engaging and provide a better, more seamless customer experience. Done deceptively, you might cause more harm than good.
#7 Focus On Your Priorities As A Business
"Segmented and personalised automated email messages average 46% higher open rates than traditional marketing messages." – Instapage
As with anything, the most essential best practice is to start with your priorities.
What are the most impactful automated campaigns you could set up today?
What are the problems and gaps you're already aware of?
For example:
A SaaS company could benefit from following up with email subscribers who have viewed their pricing page more than two times.
A digital publishing company could benefit from following up with paying subscribers who haven't been on their site in more than 30 days (and are at risk of churn).
A luxury ecommerce company could benefit from following up with people who have viewed a particular product numerous times or abandoned a cart more than once.
Email Automation FAQs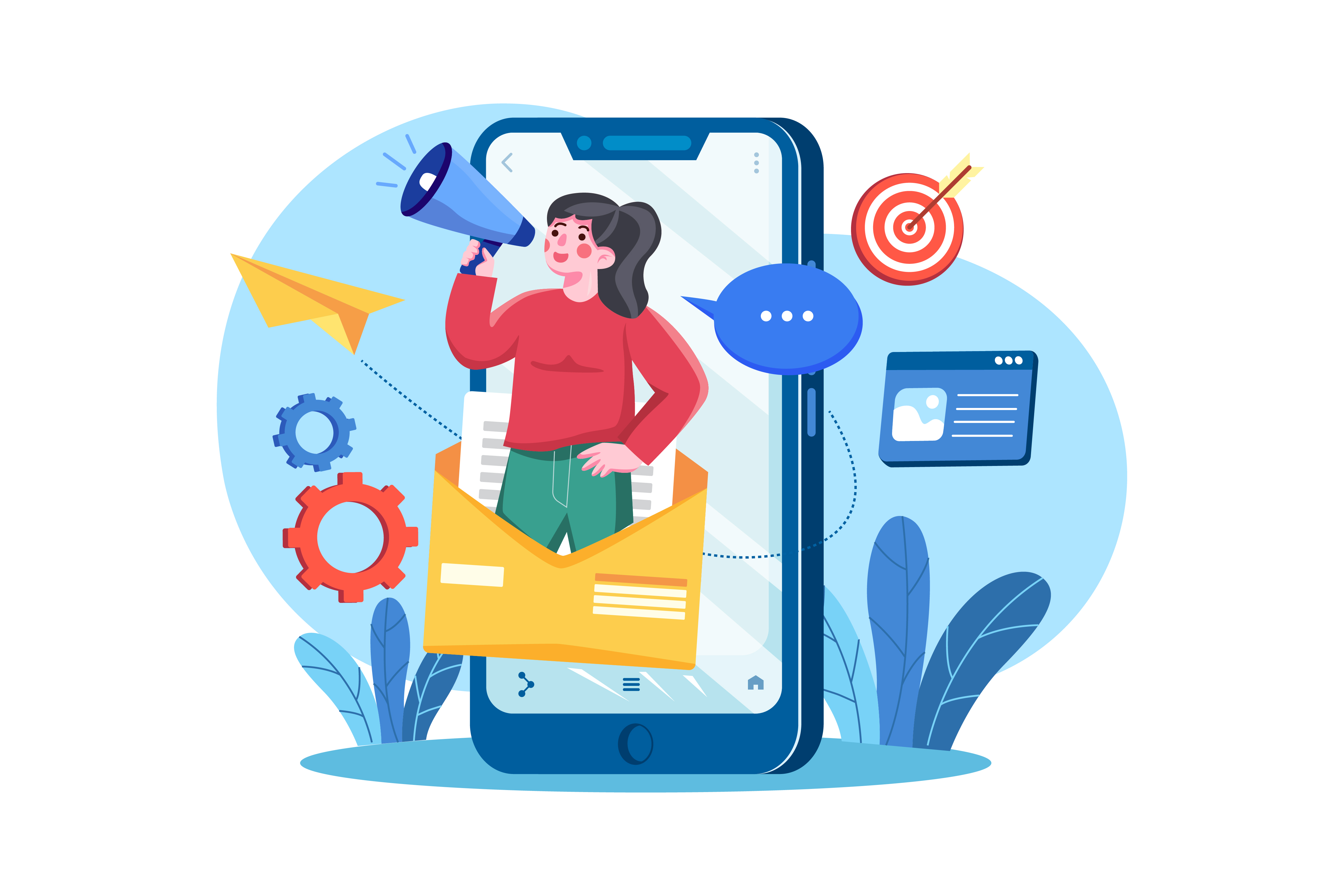 We've answered some of the most common questions about email automation below.

Don't see your question? Contact us at any time where our email automation specialists are on hand to help you.
What Is Email Automation?
Email automation adds an intuitive layer to your email marketing campaigns, by factoring in user behaviour to better increase the chances the email will be of relevance to the sender.
Using a platform such as GoSquared, emails are automatically triggered instead of manually composing emails, resulting in a more authentic experience for your customers. All the while, email automation requires less human time and resources to manage compared with traditional email marketing.
We've also put together a handy beginner's guide to email automation which we'd also recommend checking out. If you still need further advice, including how email automation can benefit your business specifically, you can schedule a demo with us at any time.
How To Scale Email Automation
We've broken down how to scale marketing automation into four simple steps, and email automation is no exception: Acquire leads, build relationships, convert deals and delight customers.
In essence, scaling your email automation is based on using intuitive lead capturing techniques, and once you have these leads, they need to be carefully managed to ensure the audience remains subscribed and engaged.
Email Automation Benefits
It's impossible to explain the vast number of benefits email automation can have for any business, regardless of its size, age or industry. However, some of the top points to note are that email automation factors in customer behaviour, is based on clear analytical data, saves time for business owners and ultimately, when used correctly i.e. with the above best practices, is more likely to facilitate conversions for businesses.
Email Automation Software – Try A Free Demo Of GoSquared Today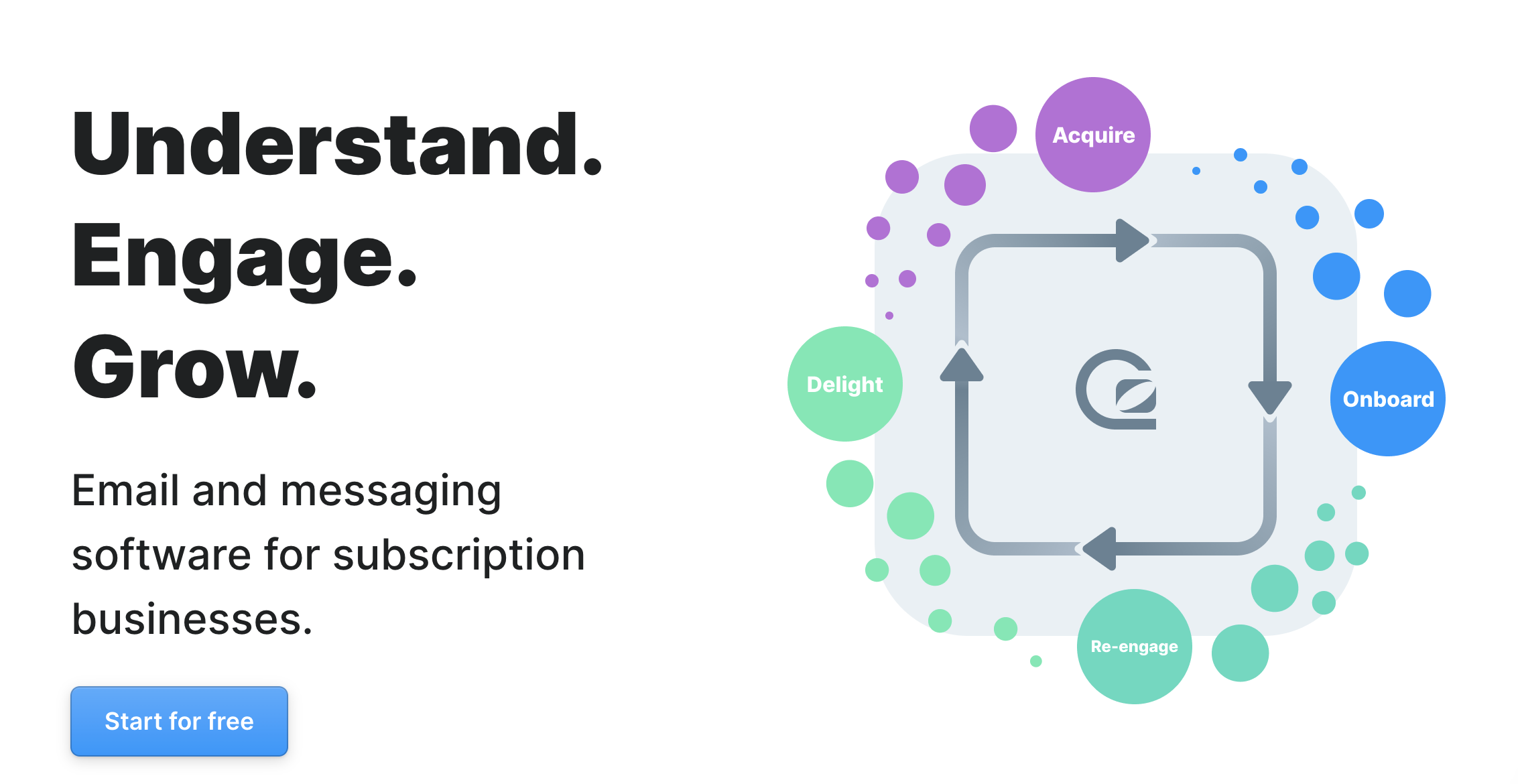 Are you looking to switch to email automation for the first time? Perhaps your current email automation solution is confusing, or simply doesn't meet your needs as a business?
Here at GoSquared, email automation is one of our key specialisms as a leading growth software for subscription based businesses.
You can start your email automation journey with us for free, by signing up for our free demo. We also have a free customer engagement course that lifts the lid on what happens when subscription based businesses fail at customer engagement, how to remain GDPR compliant, and most importantly, how to succeed at customer engagement.
We look forward to getting your email marketing on the path to success!