The simple truth is if users aren't engaging with your products, then you don't have a business.
At least not one that is driving conversions, or giving you a hope in being able to scale up. Let alone rise above the competition.
Every product has its unique set of features. But what remains consistent is the need to build something your users actually want, plus know how to use properly.
Product engagement is the name of the game in achieving all of these aims and more. When users are engaging with your product and engagement is also growing, you know you have a hit on your hands. But, it takes a little effort and know-how to get there first.
Want to bring your products to new audiences, reduce churn and increase user satisfaction? Here are 5 unmissable tips boost engagement for your product.
#1 – Get Consistent With Updates & Announcements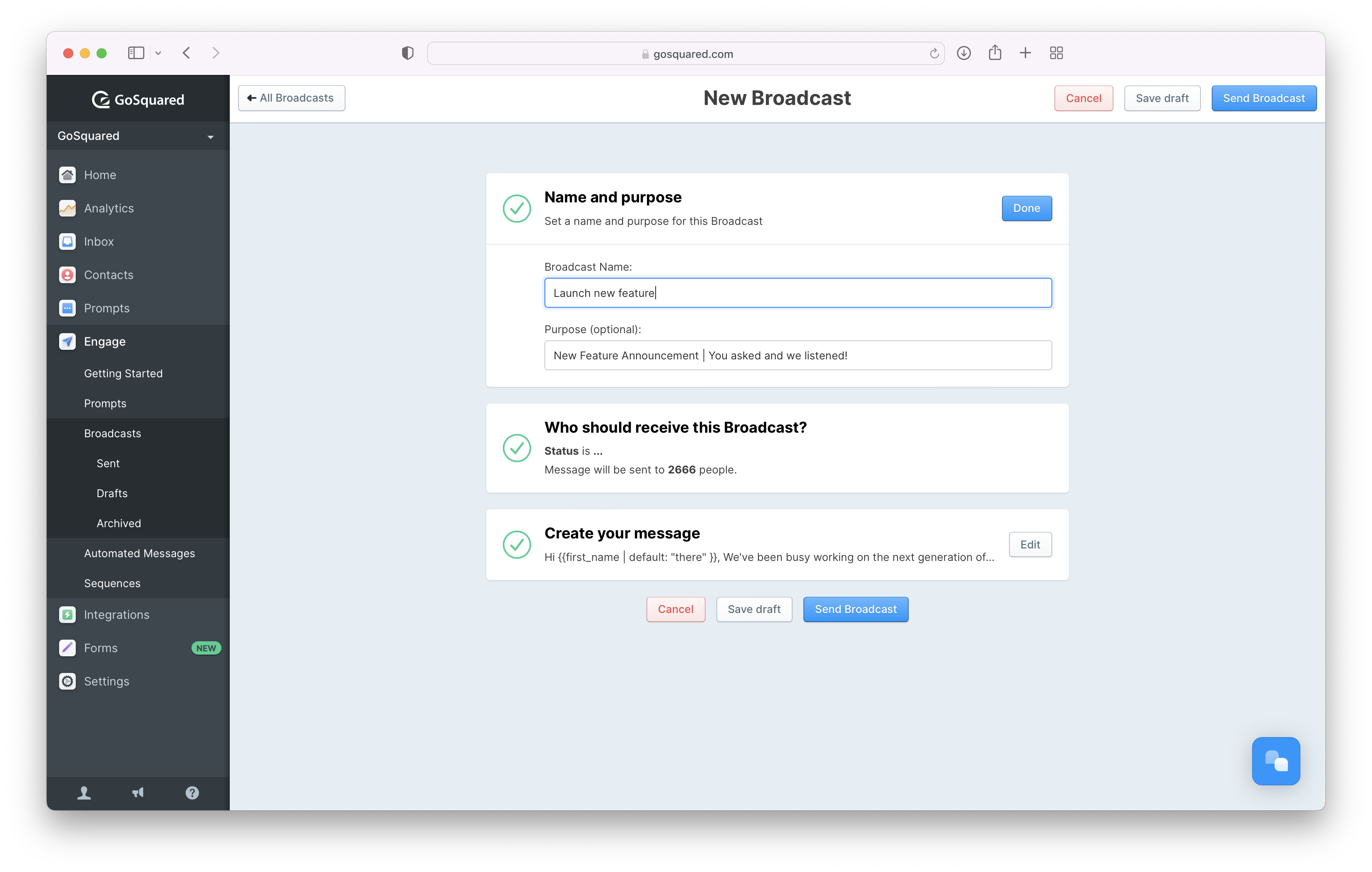 Your users aren't mind readers. Similar to how advertising works, if you don't tell people about things the chances are they won't know.
It sounds obvious, but need to give your customers a chance to learn about and understand new features you've added to your product.
Not only does this encourage strong engagement, but it also shows how much work and effort your team is putting into improving your product. Yet, it's all too common for businesses to overlook this step, or choose an ineffective way of broadcasting the message.
One-off messages, or an in-app notification can be much more effective than a random social media post. This is especially the case as you'll be able to segment audiences and see who has interacted with the messaging, and if so, what steps they took in response.
If you're an existing GoSquared customer, you can set up Smart Groups based on feature requests from customers. Doing so will allow you to send out tailored messages to these users.
For example, if you had a group of 100 customers who had requested a campaign tracking feature, and you have built it, it's a great opportunity to thank them for their feedback and maybe even give them early access to the feature to help you test it.
Compared with radio silence, targeted communication is the way to go.
#2 – User Friendly Design
Did you know only 55% of companies currently conduct any UX testing?
If your product is complex and has a wide range of features and use cases, you need to be really strategic with how your product design helps customers engage in the easiest way possible.
Flagging features, changing the font, and adding highlights can all make it simpler for customers to get used to new parts of your product.
If you have a range of different use cases within your product, it's a good idea only to highlight the relevant new features to each type of customer. You only have so much bandwidth of your customer's attention, and wasting it on highlighting a feature that's irrelevant to them doesn't make sense.
Not overwhelming or over-messaging your customers is a foundational element of a strong customer engagement strategy.
#3 – Nail Your User Onboarding And Keep On Teaching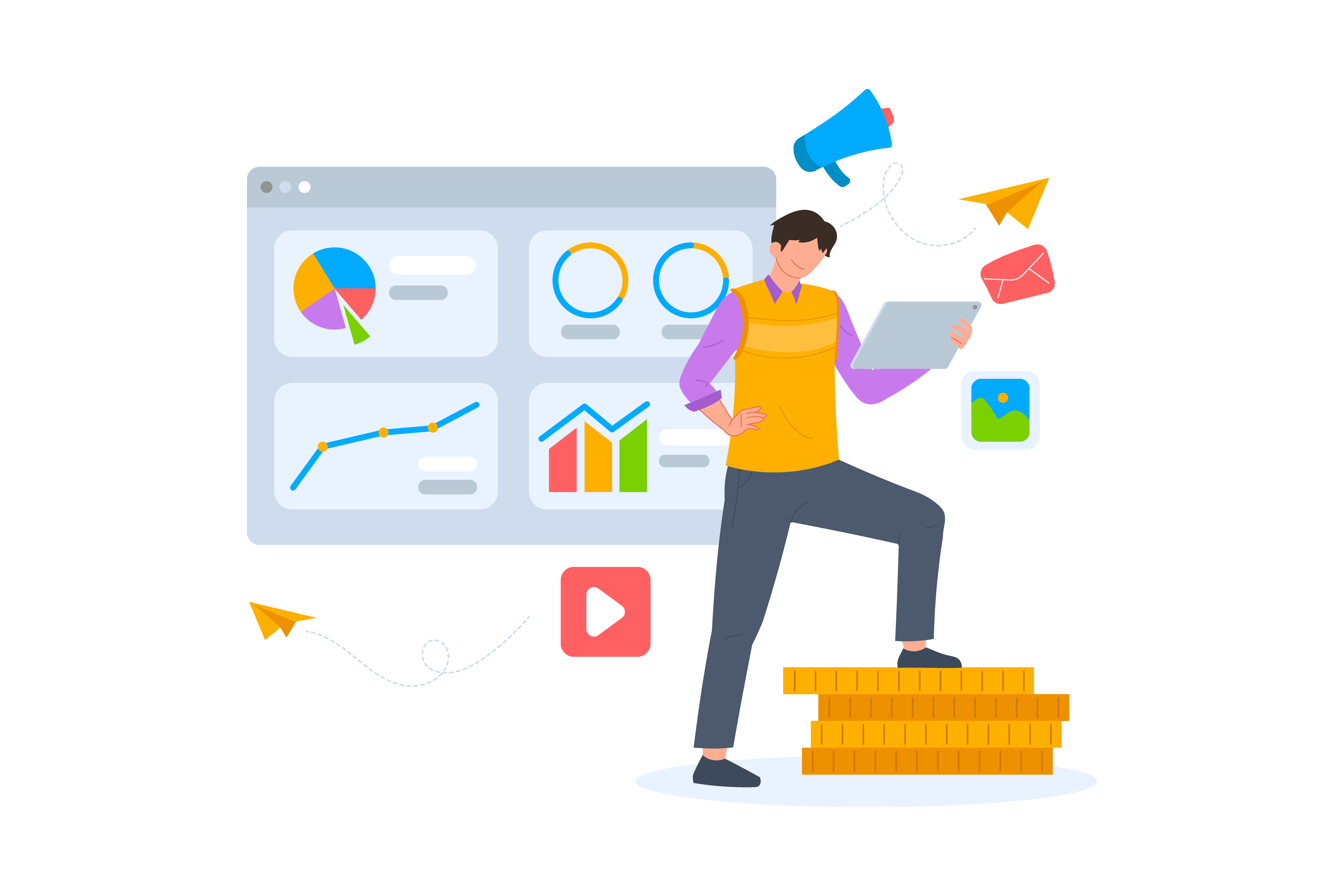 Onboarding people into your SaaS product is so important to get right. The more tailored you can be right from the start, the better. Building out personalised onboarding sequences is one of the best tips we can give you.
Adding guidance within your product is also a great way to get your customers using those key activation features. A bonus is that these types of resources will get them engaged and keep them around for longer.
Continuing to educate your customers about new features or new ways to use old features should be a core element of your product engagement strategy.
Psst: New to all things keeping users engaged with your products? ➡️ 💡 Check out our FREE customer engagement course!
#4 – Tailor The User Journey By Asking Questions
If you're not already doing so, you've got to start asking your customers questions about their goals and how they want your product to help them.
You can use custom forms to ask your customers absolutely anything you want. Learning directly from your customers is the best way to begin making any changes to your strategy. It's the most accurate, fastest way to change up your product and boost customer engagement because you understand exactly where it is they want to go.
By asking a question during sign-up and onboarding like: "what's your number one priority with [your product's solving point]?" you can start building a tailored journey.
A tailored journey is the best way to speedily get your customers to their 'aha!' moment. The sooner that happens, the more likely they are to become and remain engaged with your product.
#5 – Identify Your Most Engaged Customers And Learn From Them
As well as asking your customers what they need and want directly, you should integrate behavioural data to validate their responses and pick up on wider context.
Analysing behavioural data means you can get the basics right and lay foundations before you start asking deeper questions to tailor and personalise a customer's experience.
The data you should look at first is the behaviour of your best, happiest, most engaged customers. What's driving their satisfaction with your product? These are the kinds of customers you want to find more of.
Learning how they behave and looking back at their journey to get there offers a fantastic set of insights. Use what you learn to encourage your newest customers to follow in these highly-engaged footsteps.
Product Engagement FAQS
We know there's a lot to get to grips when it comes to product engagement.
We've answered some of the most common queries below, but if you have anything else you want to know, reach out to us at any time.
Our support team can also tell you more about our engagement or analytics software, or give you a personal demonstration of our products.
What Is Product Engagement?
Product engagement measures the interactions users are having with your products.
For instance, how long do they spend interacting with your products? Are your customers using all of your features, and are they keeping their subscriptions active or better still upgrading them? Each of these facets paints a picture of whether or not your products are meeting the needs of your users.
Quantifying product engagement is not only helpful but essential for business owners, stakeholders and anyone else involved in your product.
Why Is Product Engagement Important?
Successful SaaS businesses must have a high level of product engagement. Without engagement growth, it can be impossible to retain active users or upsell onto higher packages down the track.
Plus, users are unlikely to recommend products they don't engage with. Therefore, it's important to keep on top of your product engagement, regardless of whether you're a startup SaaS or a well established team.
How To Measure Product Engagement
Product engagement can be measured in terms of downloads, active subscriptions, subscription upgrades and churn rate.
We recommend gathering a broad spectrum of aspects that relate to your product engagement and presenting it in a tangible way. Inform your team of updates. Ensure to respond to any negative fluctuations in your engagement levels without delay.
In search of a tool to measure engagement on your website? GoSquared Web Analytics is just the ticket.
Master Your Product Engagement With GoSquared Engage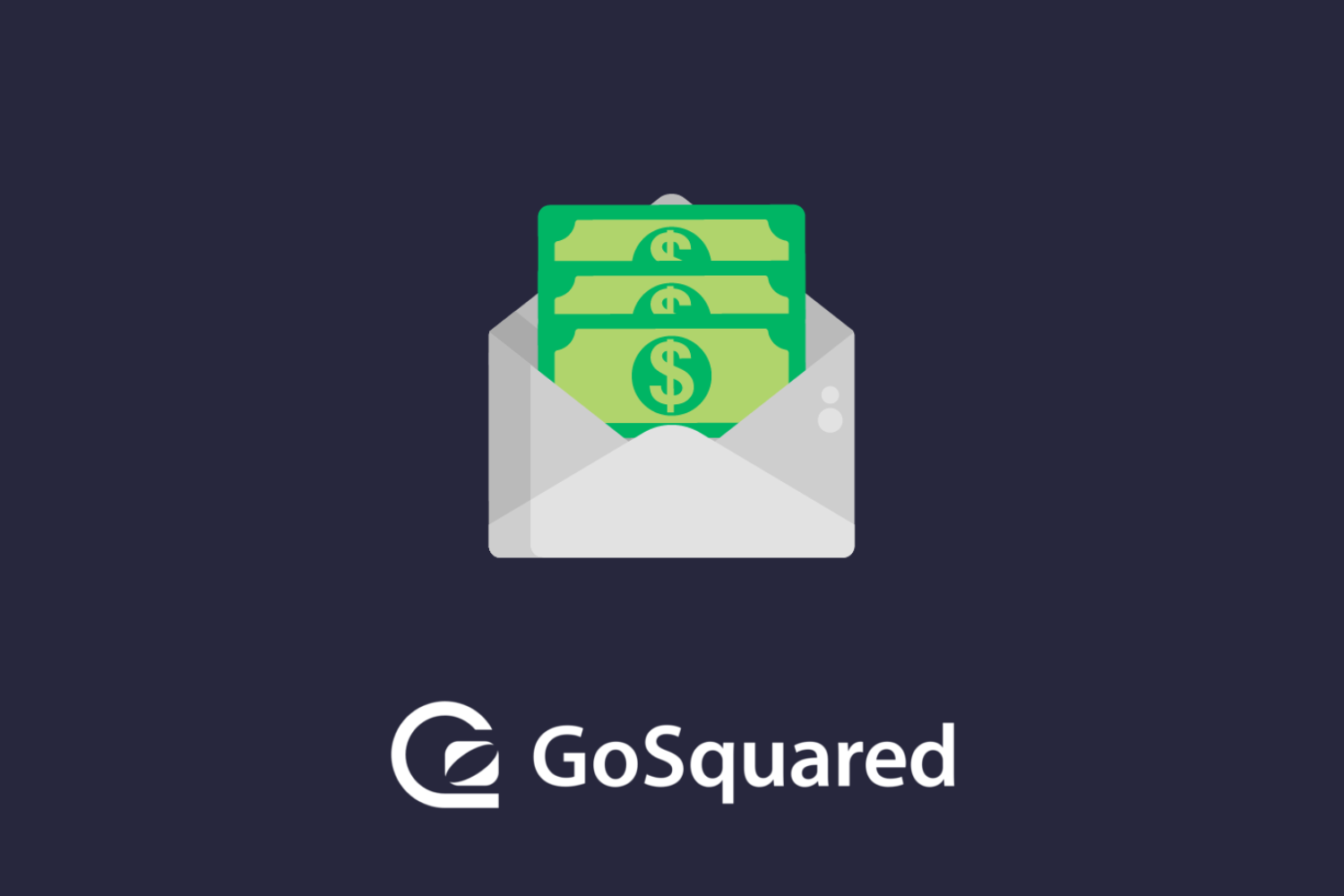 To be able to engage with your customers, you need an effective way of communicating with them. Luckily, GoSquared Engage has got you covered.
Giving you the ability to craft tailored marketing campaigns, GoSquared Engage can help you spread the word about your products in a way that is truly intuitive. So whether your product is newly launched, or if you're trying to get ahead of the competition, you have all the tools you could possibly need to successfully interact with your users. 
Get started with GoSquared Engage so that you can immediately put our top product engagement tips into action.
Or, try a free 7-day demo to see if Engage is the right fit for your needs. If at any point you'd like some personal input from our sales team, you can contact us at any time and we'll be right with you.