The switchover to Google Analytics 4 has got many people in search of alternatives to Google Analytics.
Having the ability to track your web traffic is essential for so many reasons. It can tell you how many visitors your website is getting, where these visitors are coming from, and what they do once they land on your website.
But did you know, you don't have to rely on Google Analytics to track your website visitor activity?
If you find GA too complicated to use, or a hassle in general (especially GA4 and its lengthy set-up process!) never fear.
Here are 17 handpicked Google Analytics alternatives your business can start using today.
GoSquared Analytics
Your go to for: website analytics that your whole team can get behind.
With this popular Google Analytics alternative, you can get real-time site and product analytics presented simply with no set-up required, and no learning curve to get your head around.
It's important to note that with GoSquared, data from your website visitors is anonymised by default, and is only used to provide you with your key website metrics. This is different to most other tools out there and can be a real selling point to your own customers who are increasingly privacy aware.
Pricing Info
You can get going right away with a free trial, and because of the real-time capabilities you'll be seeing the data you need in seconds, not weeks.

If you're just starting out GoSquared is great value at $9/mo, and even the top tier plan with 2.5million page views tracked comes in at $99/mo.
💡👀 – Want to try GoSquared Analytics? We'd like to welcome you aboard with a free 7-day trial. Sign up here to start using GoSquared Analytics today!
Mixpanel
Your go to for: product analytics for web apps and mobile apps.
Mixpanel is a no-code product analytics tool that helps digital and product teams to analyze and test funnels, user flows, and more. The tool can be used to run experiments that help increase user retention rates.
Pricing Info
Mixpanel has a free plan and a Growth plan, which starts at $20 per month.
Heap
Your go to for: product analytics with behavioural data to improve your product.
Heap is another great option for product analytics that helps you track users behaviour through various flows and funnels so you can fix leaks and conversion issues and build a better experience.
Pricing Info
You can get started with Heap's free plan, but they don't post pricing about their other subscription options.
Woopra
Your go to for: customer journey analytics without SQL queries.
Woopra offers customer journey analytics without the need to write SQL queries. Product teams use it to improve their products and customer success teams use it to track individual customer activity so they can offer truly personalized onboarding and help.
Pricing Info
Woopra does have a free plan, but the next tier is $999 per month, so make sure you're really getting value from it before you upgrade.
Leadfeeder
Your go to for: finding hidden leads that don't fill out forms.
Like GoSquared, Leadfeeder keeps track of website users that don't fill out your forms so you can see the company names of the browsers on your site and reach out to them manually.
Pricing Info
Leadfeeder has a free plan and a $199 per month paid plan.
Statcounter
Your go to for: customer journey tracking and website improvements.
Statcounter helps you measure the customer journey and various website trends so you can set benchmarks, track the success of your experiments, and ultimately improve the customer experience.
Pricing Info
Aside from the free plan, Statcounter's lowest-price option is priced in Euros and starts at €16 per month.
Segment
Your go to for: customer data that can be used by all the teams that need it.
Segment is a customer data platform that's built for marketing, product, and engineering teams. Marketing gets a single view of every customer and real-time audience creation, while product teams get data to help them improve features, and engineering gets a single API to collect all data.
Pricing Info
On the free plan, you can collect data from up to 2 sources and for 1,000 users. Paid Segment plans start at $120 per month.
SimilarWeb
Your go to for: website analytics for you versus your competitors.
With SimilarWeb, you're not just analyzing your own website, but your competitors' sites as well. You can learn how you stack up in terms of traffic, traffic sources, bounce rates, and session times so you can stop benchmarking against yourself and start beating your competitors.
Pricing Info
On the free plan, you'll get 1 month of mobile data and 3 months of website data. Paid plans start at $167 per month.
Matomo
Your go to for: simple website analytics with no marketing automation features.
If privacy is your main concern, and you want to ditch GA to take better care of your website visitors and customers, than Matomo is the right fit for you. Keep in mind that it doesn't work as an all-in-one suite for acting on your data, however.
Pricing Info
Paid plans start at £17 per month.
FoxMetrics
Your go to for: simplified marketing analytics.
FoxMetrics helps you pull not only your website analytics but your other marketing channels into one platform where you can monitor traffic and campaign success.
Pricing Info
The cheapest plan is the Core plan, which starts at $399 per month.
Piwik PRO
Your go to for: customer journey analytics and intranet analytics.
Piwik PRO has a lot of use cases for different teams. It offers product analytics that product teams can use to improve the customer experience, and it also has SharePoint and intranet analytics for managers who want to dive deeper into the effectiveness of team collaboration.
Piwik PRO do not publicly reveal their pricing on their website. Instead, you need to contact their sales team for a custom quote.
Optimizely
Your go to for: testing website changes.
Optimizely is a great tool for not only monitoring your website users' activity and understanding trends, but more importantly, for testing various website updates and feature launches.
Chartbeat
Your go to for: website analytics for digital publishers.
Most of the tools on this list offer analytics to companies for their marketing purposes or for their software and apps. But what about digital publishers, whose website content is their lifeblood? This tool tracks site users' activity and top content to help publishers increase engagement and retention.
Clicktale
Your go to for: digital experience analytics for web and mobile apps.
Clicktale is a great option for product teams who want to collect cohesive and meaningful data from their web apps and mobile apps. It offers visual mapping of the user experience as well as heatmaps and session replays.
Adobe Analytics
Your go to for: full stack analytics for the entire digital experience.
Adobe Analytics is a great solution for combining and analyzing data from every source, not just your product or website, but your advertising and email channels as well. Use it for web analytics, marketing analytics, marketing attribution, and predictive analytics.
GA Overview: What You Can Do With Google Analytics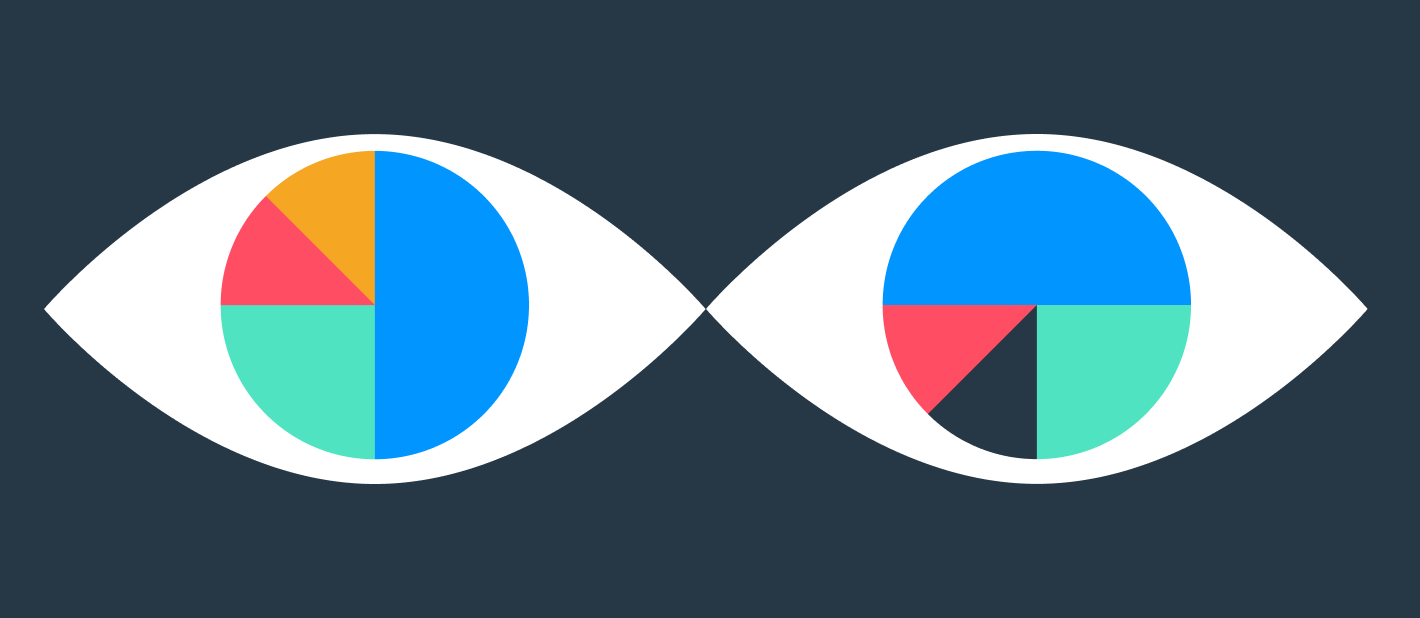 There are plenty of use cases for GA. Top uses include audience analytics like country and device type, goal tracking, traffic tracking, bounce rate and session time tracking, and traffic source breakdown.
At a basic level, marketers use GA to monitor their website traffic. More advanced users setup goals to measure funnel completion and look into pathways to better understand how users engage with the website.
Top Complaints About Google Analytics
For a free tool, GA is very valuable and offers a lot of insights. But it's not without its critics.
Marketers and entrepreneurs get frustrated with GA for several reasons:
Privacy issues: Google profits off of the data that they collect about your website users and customers.
Complex setup: Most Google Analytics experts have spent dozens of hours in live or virtual training programs or certifications.
Time to value: Without a GA expert on your team, your time to value is endlessly long.
Not actionable: Because many small and medium businesses lack a true GA expert on the team, there's no actionable data and insights for anyone to use. This means that no one on the company is making data-based marketing decisions.
Main Reasons To Persevere With Google Analytics 4
With all of these issues, you might be wondering why anyone would even bother with Google Analytics 4.
Why do marketing teams around the world continue using it?
Of course, one of the biggest reasons is that it's free. Also, the fact that it integrates with most other analytics and KPI dashboards tools means that it is possible to turn GA data into smarter decisions.
However, the top reason of all is for tracking and analysing Google Ads conversions. Of course, Google Ads comes with its own reporting, but most experienced media buyers prefer to use both Google Analytics and Google Ads to gauge the efficacy of their campaigns.
How To Vet Google Analytics Alternatives
Choose a Google Analytics alternative that will boost your bottom line.

When many people think of website analytics, they think of checking traffic sources and device types and nothing else.

They don't realise that not all website analytics is meant to be passive—something you look at after the fact. There are plenty of tools that serve up digital data that you can use to take immediate action, such as automated chat prompts to website visitors who have viewed your pricing page 2 or more times.

As we look at these alternative tools, you should keep the following elements in mind. Do you want a tool that delivers leads? One that lets you automate emails? One that helps you test your onboarding process?
Many of the tools above will offer more than one of these capabilities:
User experience: Measure and track user activity, funnel completion, issues, and challenges.
Product analysis: See what features get the most amount of usage and which don't.
Product improvements and experimentation: Measure the success of product and onboarding updates.
Marketing analysis: Check website traffic volume, sources, bounce rate, session time, etc.
Marketing improvements and experimentation: Measure the success of website page and squeeze page changes.
Sales data and lead enrichment: Gather email addresses and company names of website visitors, track lead engagement with assets and pages.
Do you want your website analytics tool to help marketing, product, or sales? Do you need different tools for each team? Which team needs an analytics tool the most at this point in time?
While Google Analytics is a smart way to keep pace with your Google Ads, it's not the best solution for collecting actionable data from your website. Try one of these alternatives to boost your team's data-based decision making.
Google Analytics Alternatives In 2023 – Still Need Help?
Since 2006, GoSquared has helped businesses like yours with their marketing automation. As well as email marketing, we also provide analytics tools as mentioned above.
Scroll to the top of this post to claim your free 7-day trial of GoSquared Analytics.
If you need any more help, our sales team would be more than happy to answer any questions. We can also provide you with a demo of our tool, so that you can get the most out of Analytics.
Contact us today and we'll be right with you.
Or, you can also follow GoSquared on Twitter to keep up with our latest news and updates.