Freelancers add $1.3 trillion to the US economy. 
So there goes your theory about us sitting at home in our pyjamas all day. (Editor's note: We make a quick change before our call with you).
With some freelance jobs paying up to $100,000 per year, now has never been a better time to become a freelancer. While there's definitely lots of work involved managing clients, being your own boss puts you in the driving seat of your career. 
All that's left for you to do is to consider what type of skills you could make a living from. Then it's simply a case of going out and making it happen.
…Or staying home as the case may be as a remote freelancer!
Here are 17 of the most in demand freelance jobs in 2023 to inspire you. 
How Much Do Freelancers Earn?
Before we jump into some skill ideas for freelancers, let's talk money.
Freelancers set their own rates based on the skill they provide and their experience. That said, it's always handy to know about average rates for each particular skill set. 
Here's some data provided by Upwork on average freelancer rates: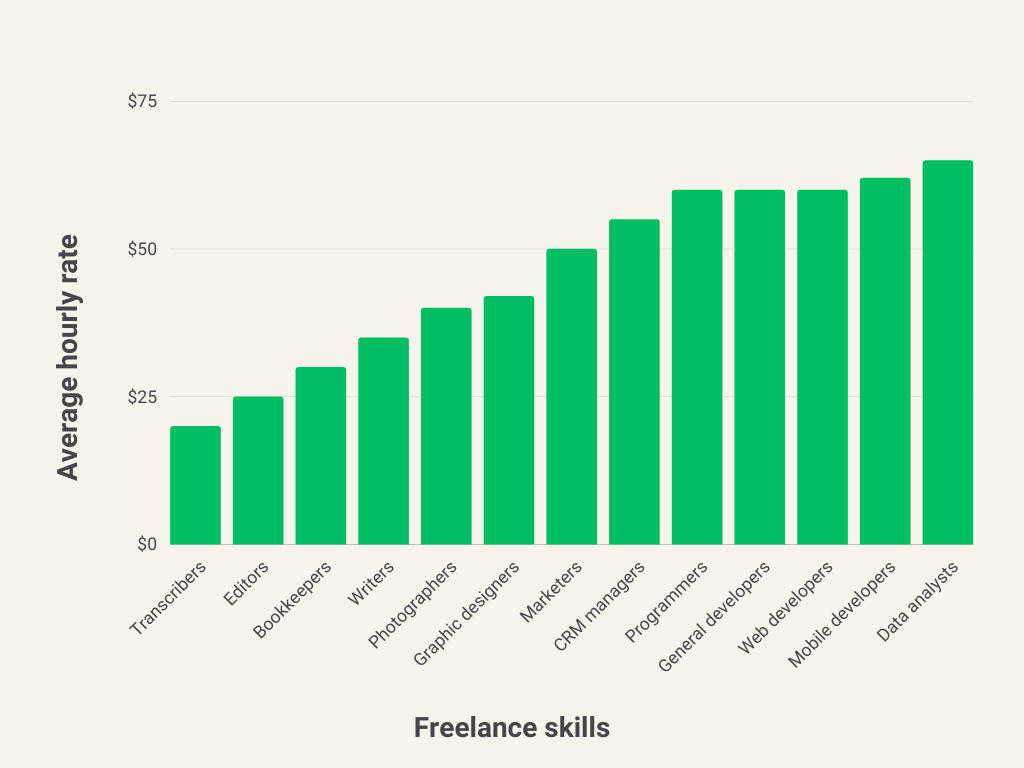 While these may be average rates, some skills can command $250 an hour and above. Projects can also be priced as a fixed fee, or even a monthly retainer.
So if you're good at what you do, and you're prepared to work for it: the sky's the limit.
"Freelancers doing skilled services earn a median rate of $28 an hour, earning more per hour than 70% of workers in the overall U.S. economy" – CNBC
Animators
A snazzy animation can bring any advertisement or explainer video to life.
Animators can also create characters which can be used for anything from video motion graphics to feature-length films. 
For those who have a talent for drawing, being a freelance animator can take the form of:
2D animators
3D animators
Adobe after effects specialists
Motion graphics specialists
Visual effects artists
Like most freelance jobs, it's possible to become a freelance animator while studying. Or, to freelance to boost your resumé if you've just graduated.
With animation sometimes being a difficult field to break into, creating your own opportunities is now totally possible with freelancing, especially as a remote worker. 
Content Writing
Businesses are always in need of fresh content for their website, blogs, email marketing or social media pages.
Being a freelance content writer involves nailing the tone of the piece, plus having a clear understanding of the audience. If you're able to input your work into a CMS system such as WordPress and format it for SEO, you can command even higher rates.
Granted, the likes of ChatGPT are being used to write content these days. But ultimately, good content comes from the input of a human who writes as if they are speaking to another human.
As a freelancer, look out for ongoing projects where you write a certain number of posts per month. On the contrary, don't be tempted to opt for content mills where the hourly rates will be significantly lower.
Editors & Proofreaders
Why is it we only see typos once our work has been published?
It's the role of content editors and proofreaders to catch such errors in digital content, or printed media including books.
In a nutshell, as an editor you'll act as a second pair of eyes. You will need to have excellent grammar skills and be au fait with all things words.
FYI – English can have several variants including British English, American English, Canadian English and even Australian English. So make sure you opt for the language and country you're truly familiar with so that your editing and proofreading skills are on point.
On that note, if you happen to know another English (or language) variant, this can also come in handy for clients based in different locations. 
Translation is yet another freelance skill we will cover shortly!
Email Marketing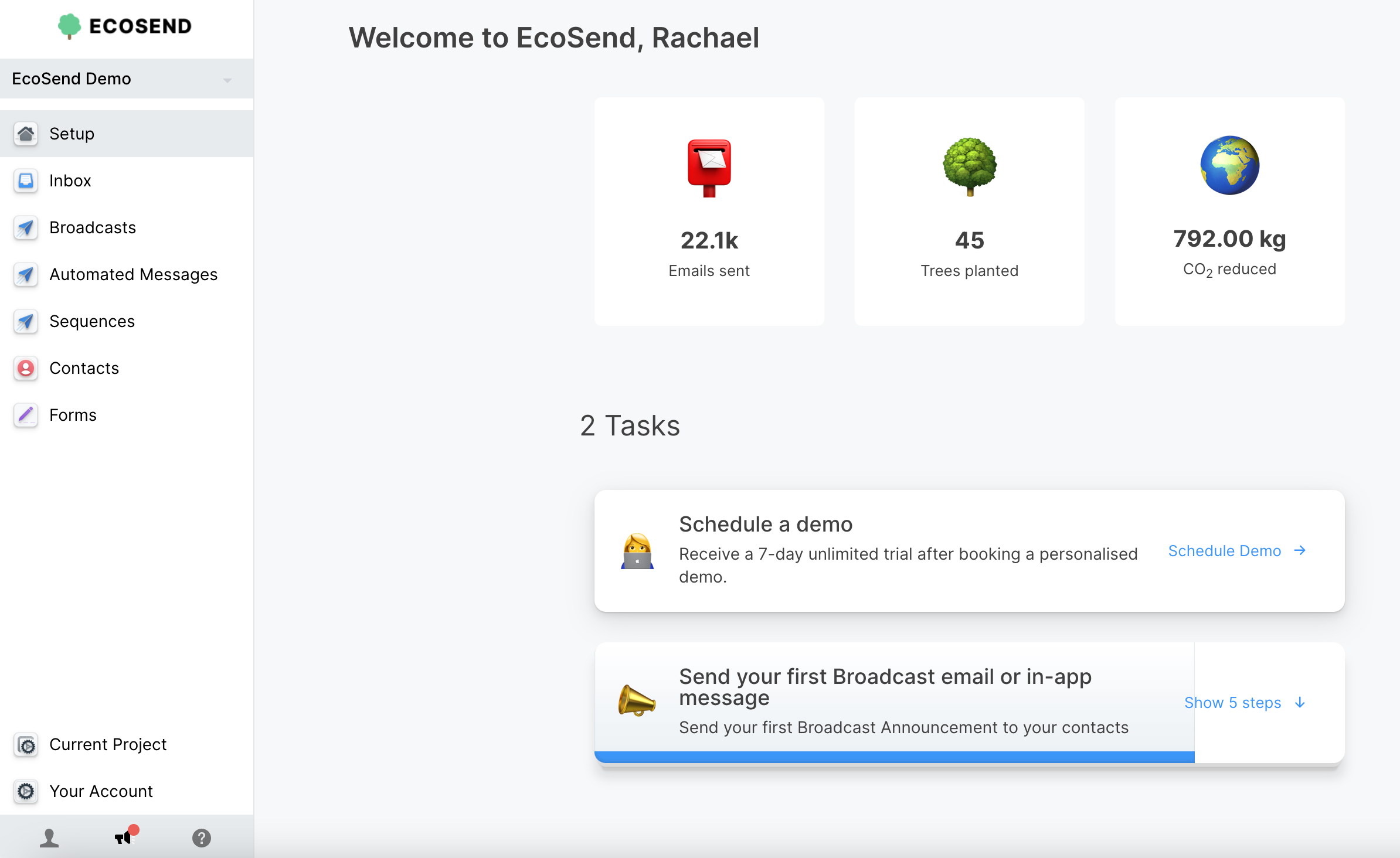 Email marketing generates $8.5 billion for the economy every year.
It's safe to say your clients probably want their share of this figure! So if you're a dab hand at email automation, email template designs, email subject lines and email body copy, then email marketing is a good option for your freelance business.
Plus, there are just so many ways to make money with email marketing. You could even start your own newsletter, or use email to promote your products and services as a freelancer.
Back to your clients though, and we'd love it if you'd tell them about EcoSend, which is our new email marketing tool. It has a climate-conscious edge, meaning your clients will be reducing their carbon footprint by using us. 
What's in it for you? Well, we have an incredible affiliate marketing scheme for EcoSend. We'll give you a 25% lifetime commission for every customer you bring us. 
Every freelancer can benefit from passive income, and that's exactly what affiliate schemes can do for you.
Go ahead and click the graphic below to sign up for free! 👀 ⬇️

Ghostwriters
Freelance writing can take so many forms.
Ghostwriting is no exception, and it simply means that the content you write will have a different author attached. Most commonly, ghostwriting involves writing books though you can also be asked to write articles too. 
Some freelancers charge an additional fee for ghostwritten work, as it means they cannot use the finished piece in their portfolio. So that's yet another way to boost your earnings, especially if you're highly skilled at what you do.
Graphic Designers
Know your CMYK from your RGB? You could become a freelance graphic designer.
Freelance graphic designers are in high demand, as businesses can require graphics for both printed and digital media.
With graphic design, you should have an understanding of software such as Adobe Photoshop, Adobe Illustrator and CorelDRAW. It's possible to specialise in illustration, typography, advertising or even motion graphics.
Some of the items graphic designers create include:
Advertisements
Blog images
Branding guidelines
Brochures
Business cards
Cover artwork
Logos
Menu design
Pitch decks
Printed media
Social media graphics
YouTube graphics
Website graphics
One caveat with being a freelance graphic designer is that you have to be clear about your terms. Clients needing excessive revisions aren't great for business.
So make sure the brief and communication are clear before you take on a project since graphic design can be more finickety than other freelance options. 
Grant Writers
When a charity or organisation applies for a grant, a lot of money is involved in that transaction. A bid needs to be put together to apply for that money, and this is where grant writers come in.
Unlike other forms of freelance writing, grant writing is a little more specialised. It definitely helps if you have a background in the industry you'll be writing on behalf of.
Your writing will need to be compelling enough to help secure the winning bid. As companies often don't have the time or skills to come up with a proposal themselves, they hire freelance specialists instead. 
Lead Generation
It's a simple fact that all businesses need leads.
If you're great at sales and marketing or have worked in a formal lead generation role, you can offer your services as a freelance lead generation specialist. 
Lead generation is based on the sales funnel. That is to attract, convert, close and delight customers.
As a freelancer, you'll need to take the time to understand a business and its products, so that you will have a better chance of converting any customers. Though a major advantage of lead generation is that like many other freelance jobs, it can be done remotely.
Marketing Automation
Great with tools such as Hootsuite, Jira, Semrush, Monday, Hotjar, Canva or Google Analytics?
Marketing automation tools make life simpler for business owners. That said, someone still needs to input the work, schedule it and of course, monitor the results. This is where marketing automation experts come in, and it's easy to do this as a freelancer. 
Being a marketing automation freelancer requires a high level of marketing knowledge, in addition to organisation skills. You'll also need to keep up with the latest news and industry trends, with AI being one such example.
Mobile Developers
With each passing year, the shift towards mobile over desktop is ever-growing.
Now we use apps for practically everything – mobile developers have never been more in demand.
It's possible to become a freelance mobile app developer for different clients. However, there's also the option of buying and flipping existing mobile apps for a profit as a side hustle too. 
Mobile apps will require ongoing maintenance. Though as a freelancer, you can offer an ongoing retainer to provide support to your clients.
SEO
Search engine optimisation (SEO) helps businesses to get their content found by prospective customers. It involves making websites, blogs, articles and other forms of digital content search engine friendly.
Using software such as Semrush, Ahrefs, Screaming Frog and Google Search Console, SEO specialists must please both search engines and humans. This is best explained by Google's Helpful Content update. 
There are three main strands of SEO which include:
On-page SEO
Off-page SEO
Technical SEO
It can be incredibly rewarding to be a freelance SEO specialist. Though, as SEO can take time to work, freelancers must be able to create long-term strategies. In addition, it's important to be realistic with clients, seen as it's not possible to 'guarantee' a high search engine ranking.
Play by the book and look to do everything you can to genuinely help your clients, and it's possible to see some fantastic results. The more success you have, the easier it is to command higher rates as a freelancer too.
Social Media Marketing
Few business owners have the knowledge or time to manage their own social media marketing.
Platforms such as Facebook, Twitter, Instagram, Tik Tok need a lot of attention. As a freelance social media marketer, you'll be responsible for growing followers, getting engagements, likes and ultimately, boosting conversions for that brand.
The best social media marketers will have a complete understanding in scheduling and analytics software. So, it's not just a case of hanging out on Facebook all day – you actually need to develop leads and generate results for your clients. 
One advantage of being a social media marketer is that practically every business has a social media presence. For those who don't, you can also market your services to get them set up on different platforms making it a win-win.
Translators
Don't underestimate the value of being able to speak or write fluently in another language.
Freelance translators can work on any number of projects to translate speech or written text. Translating also happens to be an excellent side hustle, as it's something you can do alongside an existing job.
Some of the most popular languages for translation include:
Arabic
Danish
Finnish
French
German
Hindi
Japanese
Korean
Portuguese (Brazilian)
Russian
Simplified Chinese
Spanish
Though, if you are fluent in any other language, it's likely someone, somewhere requires a translator. 
For the best results, only agree to work with languages you have full command of. By doing a thorough job with the task, you're more likely to be given more projects.
For those rarer or trickier languages, being a freelance translator can be very lucrative. 
(We're not kidding either – here's a website dedicated to helping people who speak Klingon find work). This article really took an unexpected turn, didn't it?
Video Editors
It's not just you who spends hours watching video content online.
Video is now a major growth tool for most businesses. Because of this, video editors are in demand.
For you, who may be handy with the likes of Final Cut Pro or Adobe Premiere Pro, there could be a lot of money to be made as a video editor. 
Here are some video marketing statistics:
91% of businesses use video as a marketing tool – HubSpot
66% of users find short-form video to be the most engaging content type on social media – Sprout Social
YouTube is the most popular video platform for marketers – Wyzowl
Internet users spend 6 hours 48 minutes per week watching video content online – Limelight
83.3% of all internet users in the US accessed video content – Statista
Viewers retain 95% of a message when it's delivered in video form, compared to just 5% when it's delivered in text form – Insivia
These stats can be used to win new business for your video editing freelance gig. But, they also demonstrate how you can make money by editing video content for your clients. 
One top tip for freelance video editors is that recent trends call for short and snappy edits. This means users prefer when a video gets straight to the point and also accurately reflects the video title.
Virtual Assistant
Being a freelance virtual assistant is a popular work from home job.
Now that many companies continue to work remotely, it's also possible to assist remotely too.
As a job suited to the organised and detail oriented, virtual assistants help businesses or entrepreneurs run their schedules.
Common tasks can include note taking, keeping records of expenses, booking travel and responding to customer emails. So in a nutshell, a VA is there to take some of the strain off so that the business operations run smoothly.
Out of all the freelance jobs that exist, it's common to find entry level jobs for virtual assisting. This could make a VA a great place to start for those without much work experience to date.
Voiceover Artists
Voice actors can also be freelance. They provide content for the likes of audiobooks, commercials, educational videos, corporate videos and fictional media.
Something to consider is that voice actors are usually required to have their own setup in terms of recording equipment. Plus, voice work can be more of a natural gift rather than a learned skill as with other freelance jobs.
But for those who have a voice that's both appealing and flexible to the client, there's no end of jobs to explore.
Web Designers & Web Developers 
All websites need someone to design and them build them. That's where web designers and web developers come in.
Wireframes for websites are often put together in Figma where the design takes place. As a collaborative tool, it's purpose-built to be accessed remotely, making it straightforward to use for freelancers and clients alike.
On the development side, some of the top in demand skills for freelancers include:
Data scientists
Generative AI
Infrastructure engineers
iOS developers
Java developers
JavaScript developers
PHP developers
QA engineers
SQL developers
Naturally, developers with higher levels of technical knowledge can command higher rates.
💡💰 – Top Tips For A Successful Freelance Business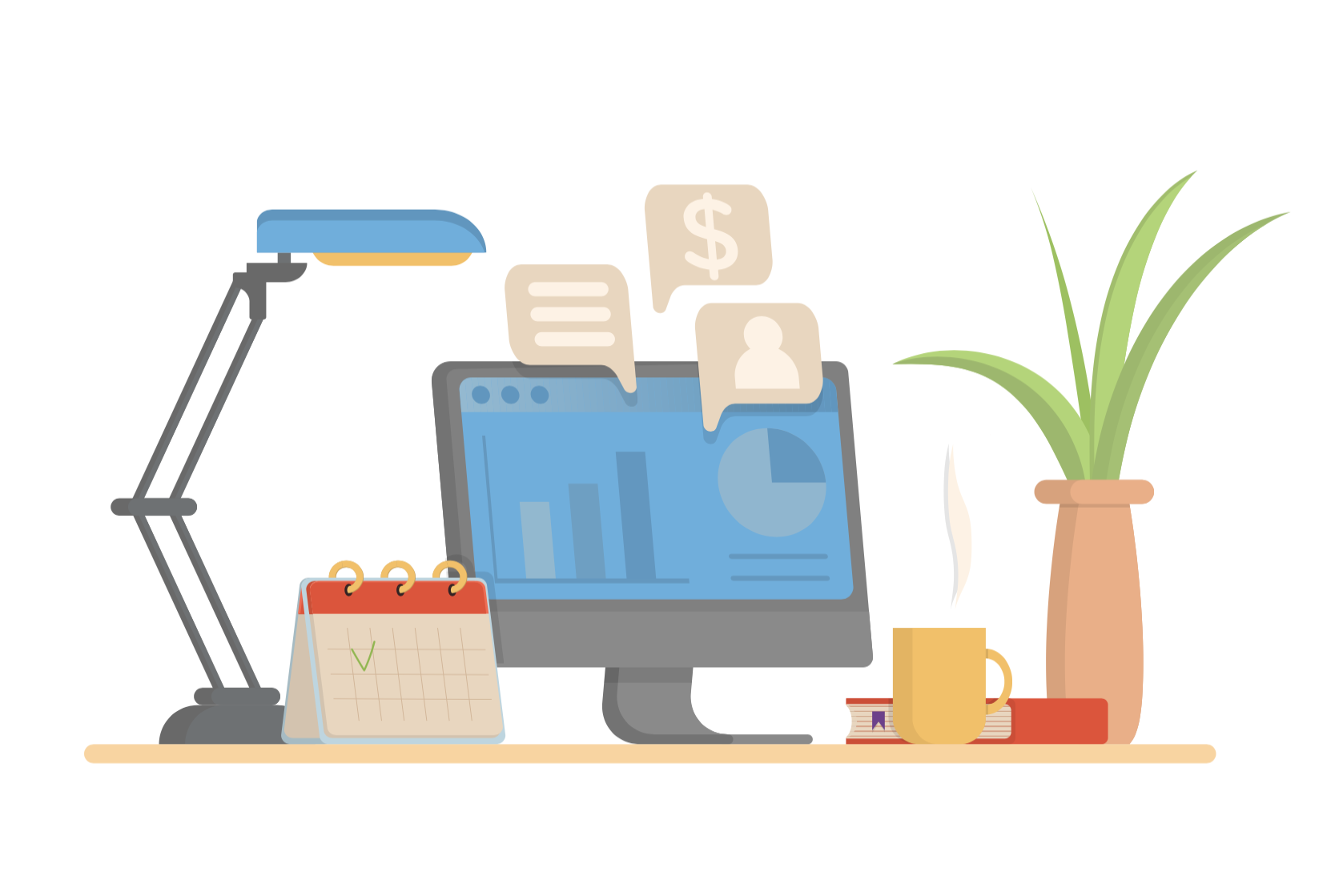 Stick to what you know – It's easy to be tempted by freelance jobs which pay more money. Or even to offer several different services. But ultimately, you need to be able to do the job well to build a good reputation along with client loyalty. So only offer what you can truly do well if you want to be successful.
Get comfortable with your finances – You're in business to make money. But you also need to understand how much money you will be making as a freelancer, including once taxes and other deductions have been made. Don't quit your job until you're sure of the rate you need to charge, and also have a backup plan if business is slow (i.e. savings).
Communication is key – Keep clients up to date with the status of their projects and always be prompt to respond.
Get clear on what you offer and what you don't – Leave no room for error.
Watch out for project scope creep – Outline what will be included in the project in a contract. It's fine to offer more services if the client requests these, but the budget will need to be adjusted accordingly.
Build a portfolio – Show off your best work and update your portfolio regularly.
Don't get involved in the race to the bottom – Some clients will try and haggle your rate down. Apply caution as this immediately devalues your work, especially lowball offers.
Don't accept every project – Some projects are not the right fit and that's okay.
Keep learning – Make sure to keep up to date with the latest news and trends. Expand your mind wherever possible with new learnings so that you can offer a truly competitive service. 
GoSquared – Marketing Automation Software To Grow Your Freelance Business Or Impress Your Clients! 
If you're a freelance marketer, we'd love to introduce you to our marketing automation software here at GoSquared.
Our core product is Engage which is an email marketing automation platform. We also have Analytics which is an analytical tool for websites. 
We're also really excited to share our newest tool with you which is EcoSend. You can use EcoSend for your clients as a marketer. Though, if you're any other kind of freelancer, you can also use EcoSend to grow a valuable email list for your business.
Want to find out more about how our products can help you win new business? Get in touch and we'll be right with you.