Email marketing generates $8.5bn of revenue every year for businesses.
With over 4 billion users of email and numbers steadily growing year on year, every business can benefit from marketing its products and services through email.
But as the saying goes, knowledge is power. Whether you're new to email marketing or have been doing it for years, we can all benefit from learning more about our craft.
So here are 71 terms you need to get familiar with to ace your email marketing campaigns.
Before We Start, Here's A Little Gift From Us 🎁 ⬇️

In search of a new email marketing platform for your business?
Look no further than EcoSend, which is our new climate-conscious marketing tool here at GoSquared.
EcoSend is packed full of tools to help you send more intelligent campaigns. The clever twist is that our systems run on renewable energy, and we'll plant trees on your behalf just for using us.
Our paid plans start at just $49 per month. But for now, go ahead and claim your free trial of EcoSend by clicking the above image!
P.S: We've also created a digital marketing glossary over on EcoSend too.
A
A/B Testing – A/B testing involves comparing two versions of an email (A & B) to see which will be the most effective once the campaign is sent out to your users.
Abandoned Cart Emails – When a user fails to complete the checkout stage on your website, this is known as an abandoned cart. Marketers can trigger abandoned cart emails to tempt users back. Approximately 45% of abandoned cart email campaigns are opened, which is why the technique is so effective.
Acceptance Rate – The percentage of emails which have been accepted by the mail server. Though, it's worth noting that just because the mail server has accepted the email, this gives no guarantee the email will be opened.
Affiliate Marketing – Affiliate marketing is method of generating income through various forms of marketing including email marketing. A link to a product will be placed in the email content. If users click that link and go on to purchase, the person who sent them there will earn a commission from that sale.
All Mail – The ability to view every message sent to you, regardless of whether it's in the inbox, spam or trash folders.
Anchor Text – Placing a link over a relevant keyword. While commonly an SEO tactic, anchor text can also be used in email marketing to promote user-friendliness.
Automated Messages – Triggering messages automatically based on user behaviours, rather than manual sending.
B
Bcc – Bcc stands for blind carbon copy. Use Bcc whenever you want to hide other recipients in email messages.
Blacklist – An IP gets 'blacklisted' when it has been associated with sending spam emails. Once an IP is on the blacklist, it remains impossible for that IP to reach inboxes. As it's possible for senders to accidentally get blacklisted, proper email etiquette should be followed to avoid unintentionally appearing as spam.
Bounce Rate – The rate at which emails are not delivered, either due to a soft bounce or hard bounce. A good bounce rate for email is anything below 5%.
C
CAN-SPAM Act – A set of laws and guidelines established in 2003 by the 108th United States Congress. The Can-Spam Act outlines various principles for commercial email senders, including giving the right for recipients to unsubscribe from your emails.
Cc – Cc in email stands for carbon copy. It means that senders which appear in the Cc header will receive a copy of the email.
Clean Email List – A clean email list is one consisting only of active subscribers who regularly open your emails. An email list is considered clean if all contacts have opened at least one email in the last 6 months. The benefit of having a clean email list is that conversions are more likely, and your send limit will not be maximised due to ineffective sending techniques.
Cold Email – A cold email is when someone sends an email to an unknown contact. Senders should be warn that cold emails are often seen as spam.
Conversion Rate – The percentage of sales generated by a campaign, including email marketing campaigns.
CPM (Cost Per Mile) – In email marketing, the cost per mile relates to the cost of sending a thousand emails.
CTR (Click-Through-Rate) – The CTR measures the percentage of users who clicked your links in your email which then took them to your website.
Churn – Users who have unsubscribed from your emails, or are no longer customers of yours.
Churn Risk – Email marketing software can identify those at risk of churn. Reactivation campaigns can then be sent out to try and re-engage these users with your brand.
D
Disengaged Subscribers – Disengaged subscribers are those on your email list but don't open your emails or interact with your campaigns.
Double Opt-In – A double-opt in is a type of email sent to users when they first sign up to your email list. It ensures they really meant to subscribe and that they are happy to hear from you.
E
EcoSend – EcoSend is a product of GoSquared, and is the world's first climate-conscious email marketing platform.
Email Campaigns – A method of describing and analysing each type of messaging you send through email.
Email Marketing Automation Software – A dedicated platform built for commercial email sending. Email automation allows you to benefit from intelligent tools, plus more ways to communicate with your subscribers compared with standard email providers.
Email Scraper Tools – A controversial, and often illegal method of gathering user data for the purposes of email marketing. Email scraper tools are most commonly associated with spam, because the user hasn't agreed to be contacted by the sender.
Email List Scrubbing – Removing inactive contacts from your email list, so that you are left only with highly engaged prospects.
F
Forms – Forms are used in email marketing to collect information about your subscribers and build a stronger relationship with them.
G
GDPR – GDPR stands for the general data protection regulation. It came into force in 2016 and is designed to protect personal data.
Gmail – Google's email platform aimed at everyday email users.
GoSquared Engage – Engage is GoSquared's original customer engagement tool which allows businesses to perform email marketing automation.
H
Hard Bounce – A hard bounce in email marketing is when an email does not reach the recipient due to a permanent reason. This may be because the email address no longer exists or the sender IP has been blocked.
High-Volume Email Senders – Businesses with large mailing lists are classed as high-volume senders. This means they require an email marketing package capable of sending to their entire list, which may be in excess of 200,000 subscribers.
HTML Email Builder – A HTML email builder allows you to get creative with your email template designs compared with a plain text email. Use such a tool to add images, headers, buttons, menu, dividers and more to your email designs.
I
Inactive Contacts – Contacts which haven't opened a single email of yours in the last 6 months. Inactive contacts cost you money, because you're paying to send emails to someone who will never open them, let alone click through to your website and go on to purchase.
Inbox – An email inbox is where all messages are stored, except those filtered into spam or trash.
Integrations – The ability to integrate other tools and apps with your email automation provider.
J
/Jk – A colloquial way of expressing something is a 'joke' within email or instant messaging formats.
K
Key Success Factors – Key success factors state all of the important aspects for a company to be competitive in its intended target market.
L
Lead Conversions – The process of turning a potential lead into a customer. A good lead conversion rate is considered to be 2.4%.
Lead Nurturing Emails – Sending emails to prospective customers in a way intended to convert them into actual paying customers.
Link Clicks – The amount of times a link was clicked in your emails. Link clicks are an important part of driving traffic to any website, especially within email marketing.
M
Mailchimp – An email marketing provider which was founded in 2001. Mailchimp are by far the only providers of email marketing automation, as plenty of Mailchimp alternatives now exist.
Milestone Emails – Emails sent to users at celebrational points in their user journey, or in your company history. One example of a milestone email is user birthdays.
Monthly Active Users – The amount of users who are engaging with your emails on a monthly basis.
N
Newsletters – A regular email sent out to a list of subscribers detailing news, updates or promotions. Email newsletters can also be used for thought leadership.
No-Reply Emails – When an email address cannot accept replies or has an unmonitored inbox, it is known as a no-reply. On the whole, no-reply emails are considered bad for business because they prevent your subscribers from interacting with you.
O
Onboarding – A series of emails sent to users to get them familiar with how to use your products or services. The aim of onboarding sequences is to increase user satisfaction and recap on the product value.
Opt-Out – Opt-out is a clickable link included in emails, which allows users to unsubscribe from a mailing list. By law, all commercial emails should have an opt-out option.
P
Plain Text Email – Emails which do not contain any coding or special features such as images or links. Instead, the email only consists of written text.
Privacy Policy – A privacy policy outlines how user data will be used and stored. It is usually required by law.
Q
Questionnaire – A type of survey which can be sent via email, to gather sentiment on what users think of your products and services.
R
Re-engagement Emails – Re-engagement emails are sent to contacts on an email list who haven't opened or interacted with recent campaigns sent, usually in the last 6 months or so. The purpose of sending a re-engagement email is to check if the user still wants to hear from you, and ultimately to encourage further interactions with your business.
Responsive Emails – Emails which visually adapt correctly to the screen, depending on the device they are being viewed on.
S
Send Limit – The amount of emails a sender is able to send, depending on their email marketing plan. If the send limit is exceeded, the campaign will not reach all senders.
Send Time – The time (day, hour and minute) in which an email is sent. Most email senders will have an optimum send time, which means a time when their emails are most likely to be read.
Segmentation – Segmentation involves sending the right message, to the right person at the right time. It is a more effective form of email marketing compared with send to all email blasts.
Sign Up Form – A form placed on a website to encourage users to sign up to a mailing list. The form acts as permission to send that user content, with double-opt in forms ensuring the user definitely signed up.
Soft Bounce – When an email experiences a soft bounce, it means it did not reach the sender due to a temporary issue, such as the mailbox being full.
Spam – Any kind of unwanted digital communication which is usually sent out as a bulk message. Although spam exists in many forms, it is most commonly associated with spam emails.
Subject Line – The title of the email which will be read first when an email lands in inboxes.
T
Timeout Error – A timeout error is when a server is taking too long to fulfil a request.
Trash – An email trash can is where mail deemed to be spam is automatically or manually filtered. In addition, read emails which have been deleted will end up in the trash can. The trash can is usually automatically emptied after 7 days.
U
UCE (Unsolicited Commercial Email) – UCE is an email which has been sent by a business without the permission of the recipient.
Unsubscribe – The action of a user removing themselves from a mailing list.
V
Value Proposition – A statement which demonstrates the value of a business's products or services to the user. It's possible for a value proposition to be delivered via email to attract the ideal customer.
W
Warm Email – Warm emails are the opposite of a cold email. With cold emails, the sender and recipient are not known to each other. However, a warm email is when both the sender and recipient are already known to each other.
Welcome Emails – Welcome emails are a type of email sent to users after they have just subscribed to your mailing list, or purchased a product from you for the first time.
Whitelist – Whitelist in email marketing is the opposite of a blacklist. When an IP has been whitelisted, it means it has been approved to deliver emails to a recipient. Having a whitelisted IP is crucial for any business which does email marketing to ensure emails are being sent and received correctly.
X
X-Headers – X-headers are types of headers which are added in addition to other headers in the email, such as the to, from or subject.
Y
Yahoo Mail – An email service launched in 1997, which as of 2017 had 225 million monthly users.
Z
Zoho – A technology company which makes web-based business tools including marketing automation.
GoSquared – Email Marketing Automation To Deliver Successful Campaigns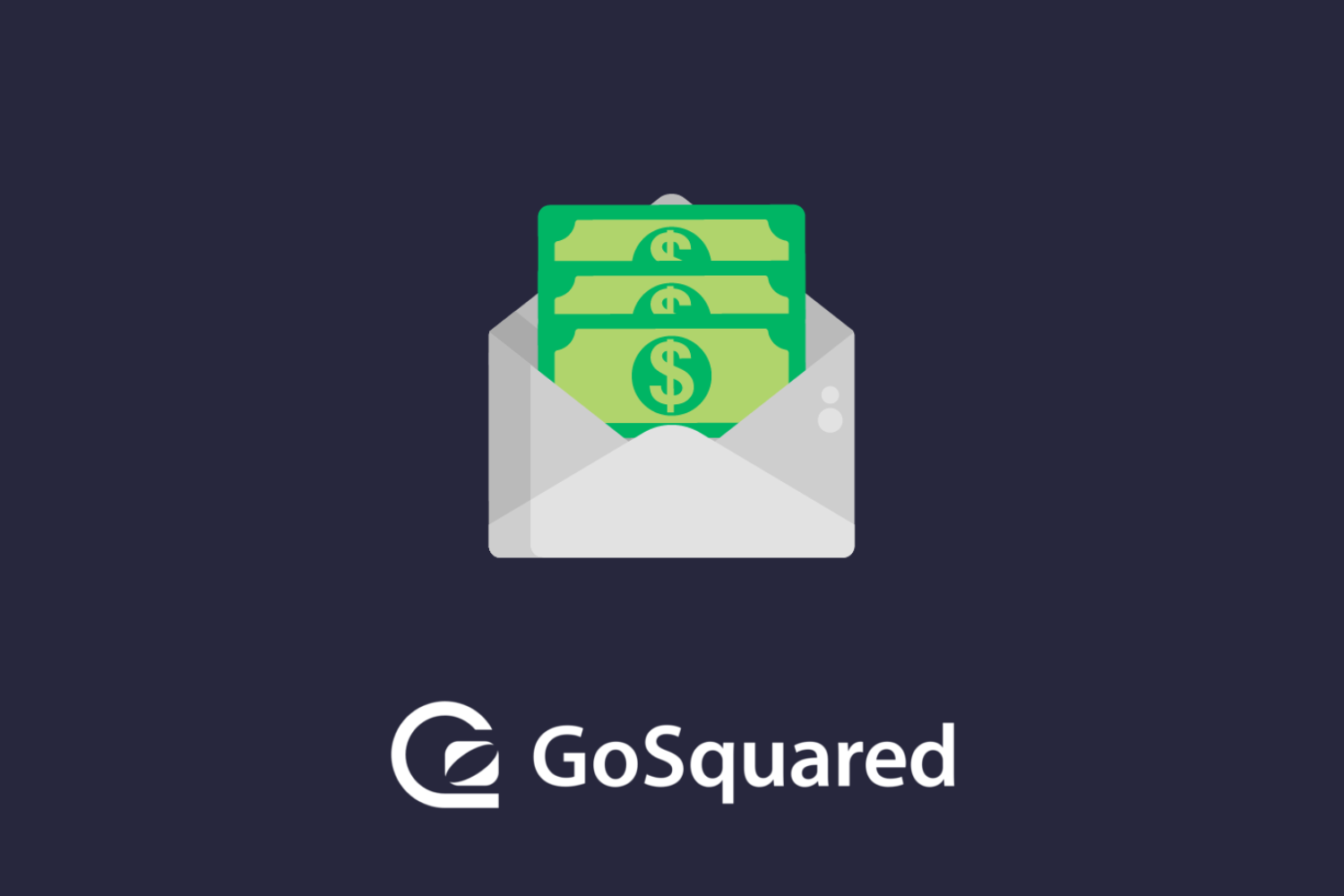 Now our email marketing glossary has shown you what's what in the world of email, all that's left for you to do is discover your next email marketing platform.
We have two options for you, including our original GoSquared Engage marketing automation platform. Plus, our new climate-conscious email tool EcoSend.
Want to chat to us personally about how our tools can improve your email marketing efforts? Please get in touch and we'll be right with you.